Home
Tags
Liberty Science Center
Tag: Liberty Science Center
Construction that will bring Liberty Science High School, a new 156,000-square-foot public educational facility, to a property near Liberty State Park has begun.
The Jersey City facility, a major component of the 14-acre SciTech Scity redevelopment, will include a variety of classrooms, an observatory, and several outdoor areas.
The $300 million Jersey City project will build a "mini-city" near Liberty Science Center -- see the new renderings here.
New York-based Alpine Residential will be creating the housing component of the ambitious SciTech Scity development, which will consist of 200 units and ground-floor retail space.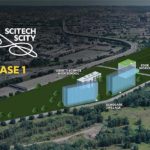 Liberty Science Center has raised over $21 million towards an ambitious plan to bring research space, housing, a K-12 science school, parks, and more to 14 acres of land just outside of Liberty State Park.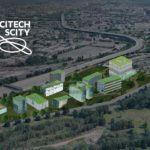 A former congressman has gifted money to Liberty Science Center towards developing a technology district that includes schools, a research facility, and a residential community.