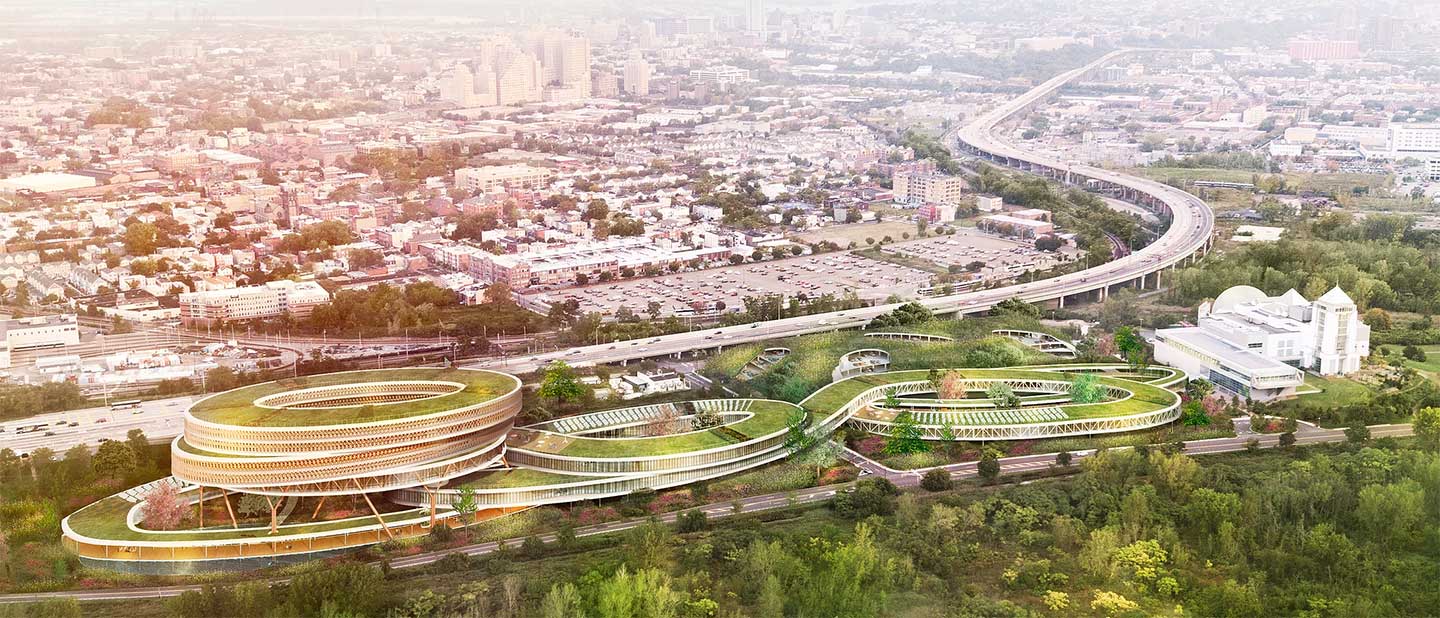 For decades, a 16-acre lot has sat across from one of Jersey City's most visited attractions, filled with a former vehicle pound and a sewage treatment facility.
"If you look at it now, it looks like 'Breaking Bad' was filmed there", said Daniel Lafuente of Liberty Science Center (LSC).
Several years ago, the ten-story Liberty Hotel and Conference Center was planned for the city-owned property, but little progress was made on the proposal. Now, two years after first being announced, plans are moving forward for an even larger project at the site.
LSC is developing a massive complex called SciTech Scity along Phillip Street near Jersey City Boulevard in the city's Ward F. When completed, the campus will be a science and technology district, home to the Liberty Science K-12 School, a research and workspace facility called Edge Works, and a residential community known as Scholars Village.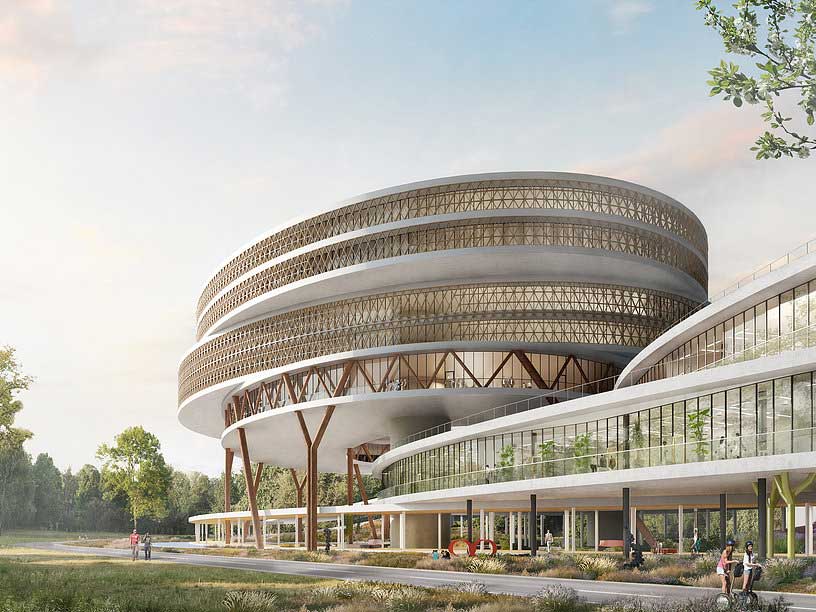 "The whole purpose is to try to create this mini city where people are working and learning and living and playing", said Lafuente, who has been the assistant director of the project since June, in an interview with Jersey Digs. "We hope to put shovels in the ground at some point in the summer of 2018 and are trying to be open in 2020/2021", he added.
Edge Works is slated to house a variety of science and technology startups, as well as corporate tenants. The facility will also include a conference center and auditoriums, in addition to a possible augmented reality theater, according to Lafuente, who stated that "we imagine that a lot of the programming that would take place in that space would also be open to the public".
Nearby, Scholars Village will include 266 units, 154 of which will be dorms reserved for graduate-level science, technology, engineering, and math (STEM) students in New Jersey and New York. "In doing that, we basically pre-populate the city with people who are STEM-oriented", Lafuente explained, adding that these residents could then play a role in the SciTech Scity community by becoming involved in a project at Edge Works or by tutoring students at the school. 50 of the other units will be for short-term visitors to the complex like consultants, while the remaining units will be studios, one-bedrooms, and two-bedrooms designed for people working at the campus.
SciTech Scity is expected to bring in people passionate about science from around the country. However, some regular visitors to the complex will not have to travel far. Lafuente stated that LSC hopes to bring in many students from the nearby Bergen-Lafayette neighborhood of Jersey City to the Liberty Science School, and to "attract the best and the brightest and give them a superior learning experience when it comes to STEM". The K-8 portion of the school will likely be a charter school, and planning is now underway for the 9-12 portion, which will either be a charter, vocational, private, or hybrid school, likely run by an outside operator.
"What we want to do with 9-12 is to really be the best science and technology high school in the country, if not the world", Lafuente explained, adding that "sometimes with traditional school models, that's difficult to do".
Because of the myriad of people expected to come to SciTech Scity, LSC will likely build some parking for the complex, but Lafuente stated that "we want to make it very accessible by bike", citing the property's proximity to the CitiBike station at the Liberty State Park light rail stop and a footbridge.
The Jersey City Planning Board approved SciTech Scity, LLC's proposal on December 20th to subdivide lots at the property. Currently, developers are working on gaining the other necessary city approvals for the project, and are expecting to get the title to the land in the upcoming months. Meanwhile, in order to allow local residents to get a glimpse of what is coming to their neighborhood, Lafuente said that a meeting was held with the members of the Morris Canal Community Development Corporation.
Funding for the project is expected to largely come from philanthropists and venture partners.