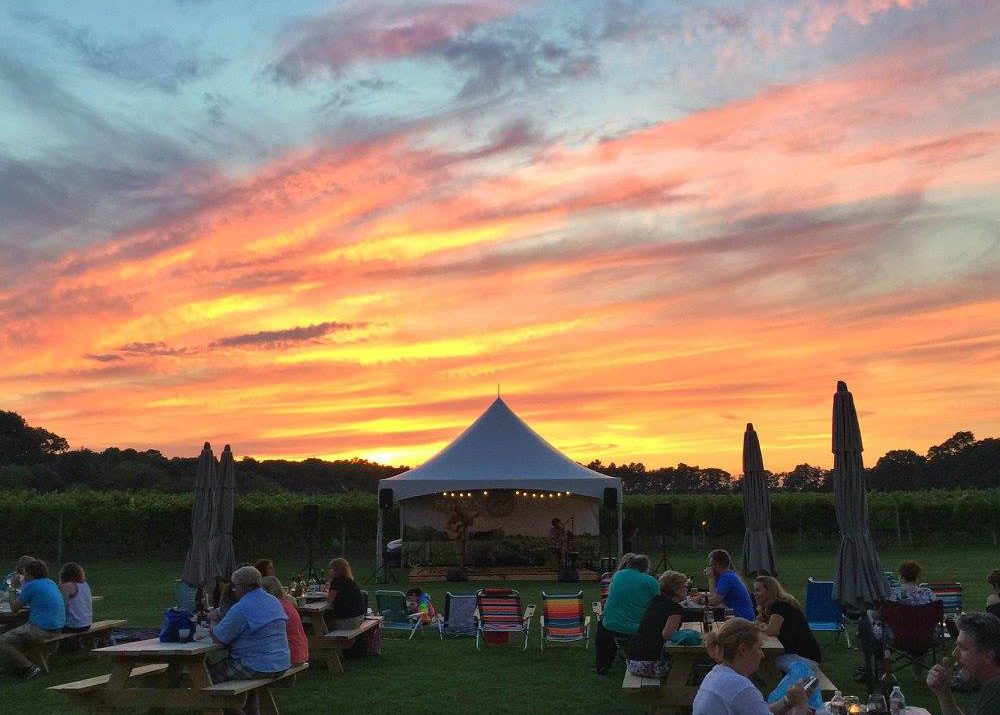 Tired of the same old New Jersey date ideas? Want to avoid the stress of dinner at a romantic restaurant?
Sometimes, the best NJ date ideas start with a focus on fun. The perfect spot isn't always a romantic place — it's somewhere you can make a lasting memory.
An emphasis on enjoyment always works, whether you're a long-term couple or on a first date. From Jersey City to Cape May, New Jersey's packed with "hidden gems" and new adventures for couples to explore.
First things first — let's make sure your date idea is fun-filled and unique.
5 Keys to a Fun Date Idea
You don't remember a great date for the cost. You remember how you felt — the ambience, the laughter, and the connection.
Here's 5 great tips to ensure you both have a great date:
1. Tone – Fun or Romantic?
A great date doesn't have to feel like Valentines Day. There's a big difference between a romantic date idea and a fun one. Get the tone right, and the rest of your date becomes far more relaxed.
2. Go somewhere unexpected.
Why visit your neighborhood coffee shop when there's a world-class one a few towns over? Make your date an adventure.
3. Look for amazing views.
You'll remember your date more fondly if the scenery is wonderful. You can't go wrong with a gorgeous view, and New Jersey offers plenty of diverse ones.
4. Combine your personal interests.
What do you both like to do? Find a shared interest and build your date around it. Love history? Explore a unique museum. Do you enjoy nature? Find a new state park or public garden space to visit.
5. Keep the pressure low!
Remember — a date should be a fun thing! Don't add undue pressure with high expectations or exorbitant costs.
There are plenty of perfect places across NJ to create a great date. We've broken them into several categories:
Food, Drink & Dessert Dates
Showstopping Views
For the Outdoorsy Couple
Date Night and a Show
For the Adventurous Couple
Let's dive into some great New Jersey date ideas, and some places you should try for each.
Food, Drink & Dessert Dates
Vineyard Tours and Tasting Sessions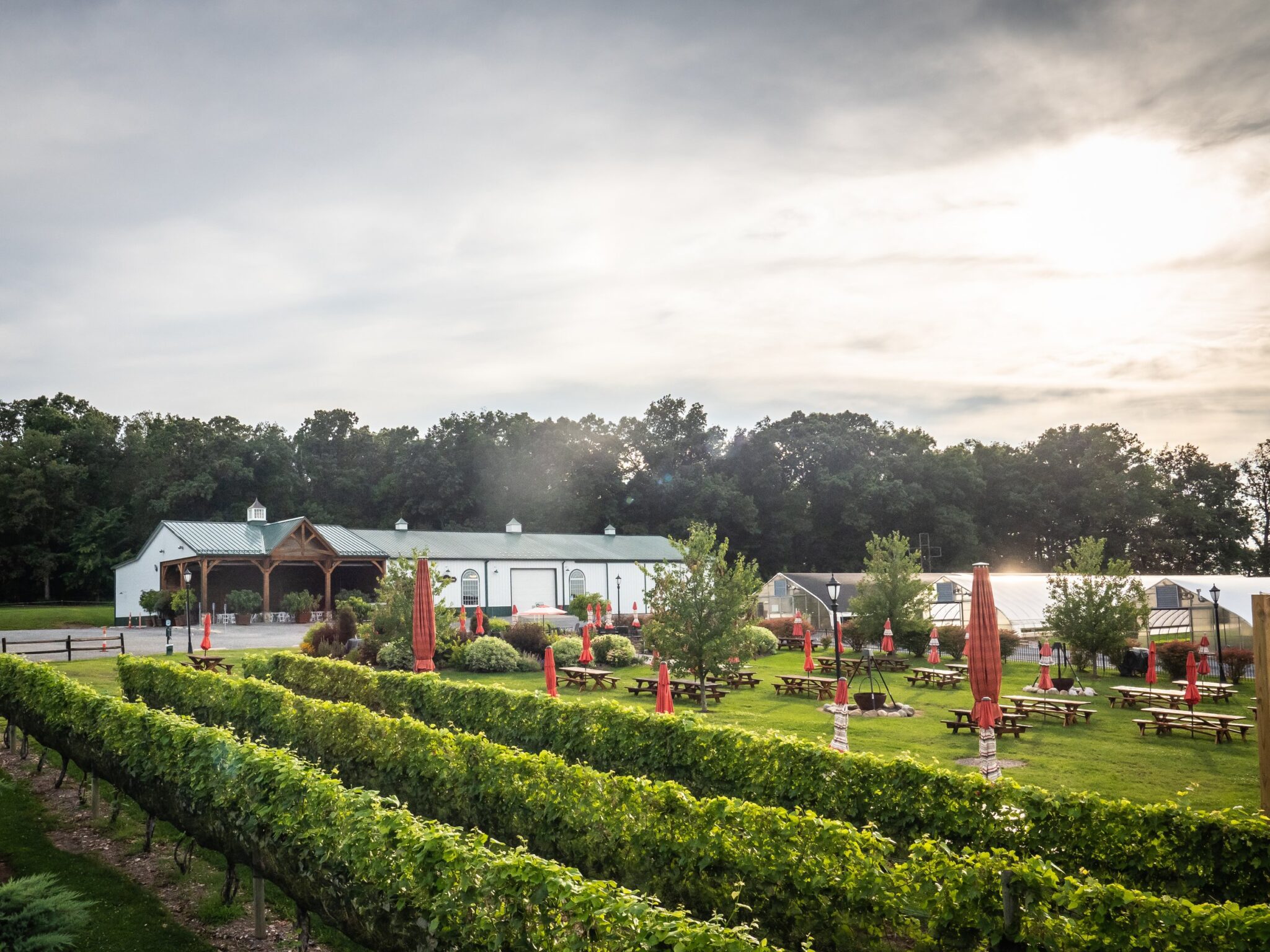 New Jersey's wine industry is exploding. By 2024, you'll have over 75 vineyards and wineries to host your date. NJ's 5 wine growing regions ensure there's a vineyard within reasonable driving distance.
We selected a few vineyards that blend fantastic wines with in-person experiences. A vineyard that offers live music or guided wine tastings creates a great ambience for your date.
Visit a vineyard's website in advance for a schedule of events, tastings, pairings or live music performances.
Central Jersey: Beneduce Vineyards, 1 Jeremiah Lane, Pittstown, NJ
South Jersey: Hawk Haven Vineyard, 600 South Railroad Avenue, Rio Grande, NJ; Cape May Winery, 711 Town Bank Road, Cape May, NJ
Skip Dinner, Get Gourmet Dessert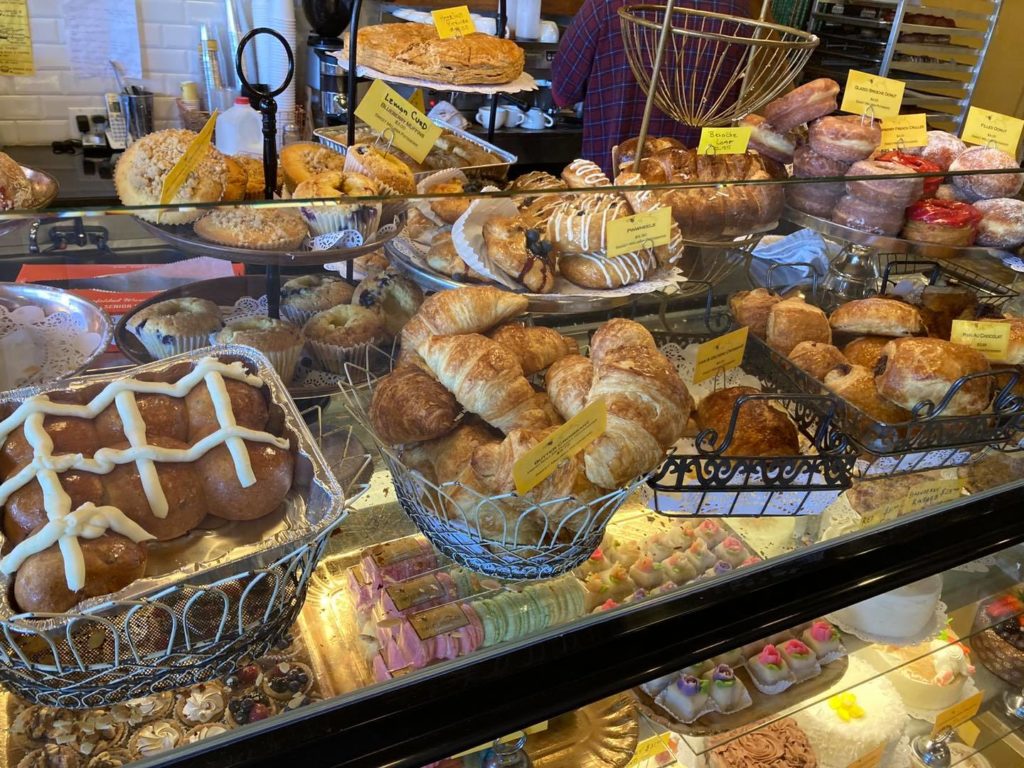 Skip the pressure of formal dining but keep the high-end food experience. A gourmet dessert date emotionally connects your time together with a sweet, satisfying treat.
NJ offers plenty of dessert options. French patisseries and chocolate shops make great date settings — we've listed a few around the state for you. If you need vegan options, check out great shops in Maplewood and Matawan.
(Bonus tip: If your date wants the best cake, reviewers love Dulce de Leche)
French Pastry: Sweet Melissa Patisserie (Annandale); Jayce Baudry French Pastry (Montclair); Antoinette Boulangerie (Red Bank)
Chocolate Shops: Astor Chocolates (Lakewood); Mecha Chocolate (Haddonfield)
Vegan Desserts: Yellow Rose Vegan Bakery (Maplewood); Cocoa Bakery (Jersey City)
Shops and Hotels in Lambertville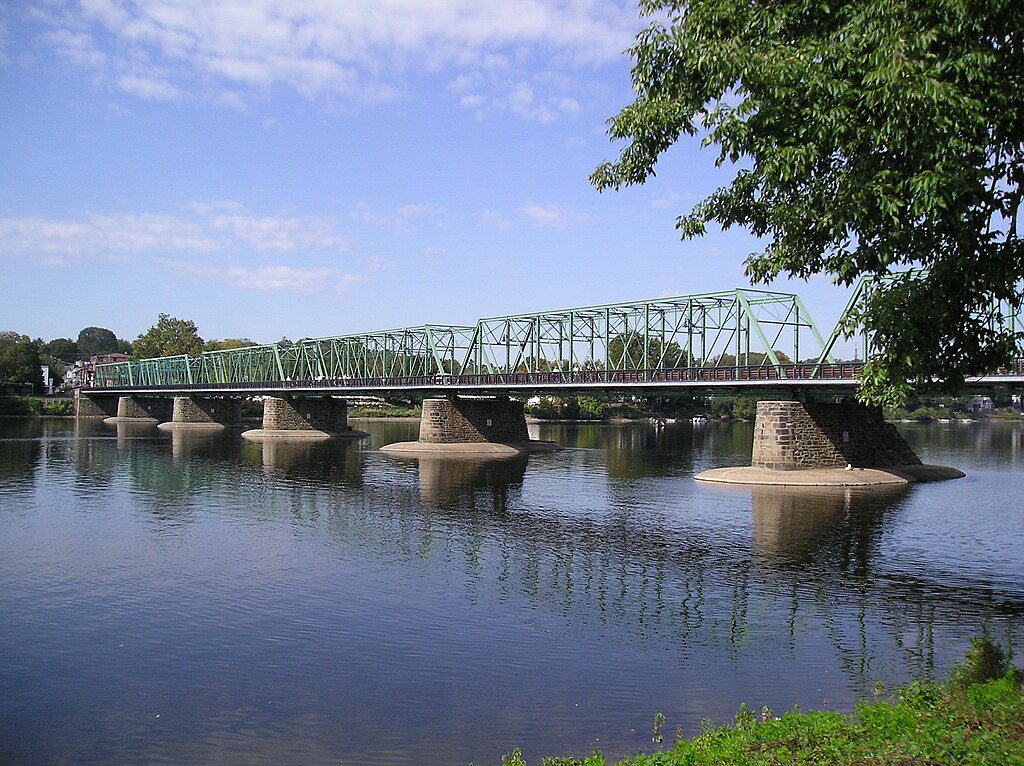 The New Hope-Lambertville Bridge is one of NJ's most beautiful places. New Hope gets all the press, but Lambertville offers shopping, restaurants, architecture, and an unbeatable riverside view.
Lambertville art galleries and antique shops are excellent. You can easily visit Lambertville and New Hope in one date — simply walk the 1,000 feet across the New Hope-Lambertville Bridge.
After shopping and dinner by the water, stay in one of Lambertville's charming inns. Some, like Lambertville Station Inn, offer fine dining and charming hotel rooms in one location.
Lambertville Station Inn: 11 Bridge Street, Lambertville, NJ
Chimney Hill Estate: 207 Goat Hill Road, Lambertville, NJ
Showstopping Views
Hudson River Tours
You may recognize the famous Hudson River tour boats — but have you ever taken one?
There are several reputable Hudson River cruises and tour boats you can access from New Jersey. Choose from a brunch cruise, or have dinner and cocktails on a night tour.
If you don't live along the Hudson River already, consider this opportunity to see New York City from a unique perspective.
Try: City Cruises New Jersey, 1500 Harbor Blvd, Weehawken, NJ
South Jersey Shore Points
If your date doesn't mind driving, travel down the Garden State Parkway past Atlantic City. You'll be treated to some stunning — and less crowded — Jersey shore points.
The beaches at Avalon and Stone Harbor are immaculate. Seven Mile Beach in Stone Harbor is particularly beautiful, with plenty of room to walk and explore the dunes.
If you plan your date for spring or fall, you might enjoy an empty beach at sunset. It's the perfect way to start a romantic night. And if you visit Margate, make sure to visit Lucy the Elephant!
South Jersey shore suggestions: Avalon, Stone Harbor, Margate
Hudson River Waterfront Restaurants
World-class food and a world-famous view — what's not to love about a restaurant date on the Hudson River?
Hudson County offers multiple options for fine dining on the waterfront. Order seafood at HAVEN Riverfront Restaurant, or craft cocktails at the seasonal Pier 13 in Hoboken.
Battello: 502 Washington Blvd Jersey City, NJ
HAVEN Riverfront: 2 Main St Ste G, Edgewater, NJ
Pier 13 Hoboken: 1301 Sinatra Dr N, Hoboken, NJ
For the Outdoorsy Couple
A Day at the Farm
The Garden State is home to over 700,000 acres of farmland. Some of NJ's best farms are open to the public, which makes them fresh date ideas.
Each season brings new opportunities for farm dates. You probably know September is apple picking season. But did you know you can pick fresh peaches and berries in late summer, and eggplants in the fall?
Check farm websites for other fun activities like corn and sunflower mazes, hay rides, and petting zoos.
North Jersey: Alstede Farms (Chester); Heaven Hill Farm (Vernon); Ort Farms (Long Valley)
South Jersey: Emery's Berry Farm (New Egypt); Terhune Orchards (Princeton); Creamy Acres (Mullica Hill)
Hike an NJ State Park
New Jersey has 27 state parks, 5 national wildlife refuges, and 11 designated state forests. These public parks cover 430,000 acres across 18 NJ counties — so there's always a state park nearby for an outdoorsy date.
Different parks offer different experiences, so do your homework! Some are great for hikes and trails, while others focus on specific historical sites or monuments.
Historical parks: Princeton Battlefield, Monmouth Battlefield, Delaware & Raritan Canal State Park
Jersey Shore parks: Island Beach State Park, Barnegat Lighthouse, Cape May Point
Hiking parks: High Point State Park, Wawayanda State Park, Tall Pines State Preserve
Ruins & ghost towns: Long Pond Ironworks, Allaire State Park
Beautiful NJ Waterfalls
Did you know there are nearly 70 waterfalls in New Jersey? Some are well-known — Paterson Great Falls, for example. But plenty of beautiful waterfalls exist statewide.
If your date enjoys a short walk in nature, a trip to a NJ waterfall is a unique idea. Enjoy a romantic place that's far more private than a crowded beach or bar.
At over 80 feet high, Buttermilk Falls in Layton is NJ's tallest waterfall. If you go between June and Labor Day, you can take a swim on your date as well.
NJ Waterfalls to Visit: Buttermilk Falls (Layton); Worthington State Forest Waterfalls (Columbia); Tinton Falls Waterfall (Tinton Falls)
Date Night and a Show
Red Bank (Count Basie Theatre)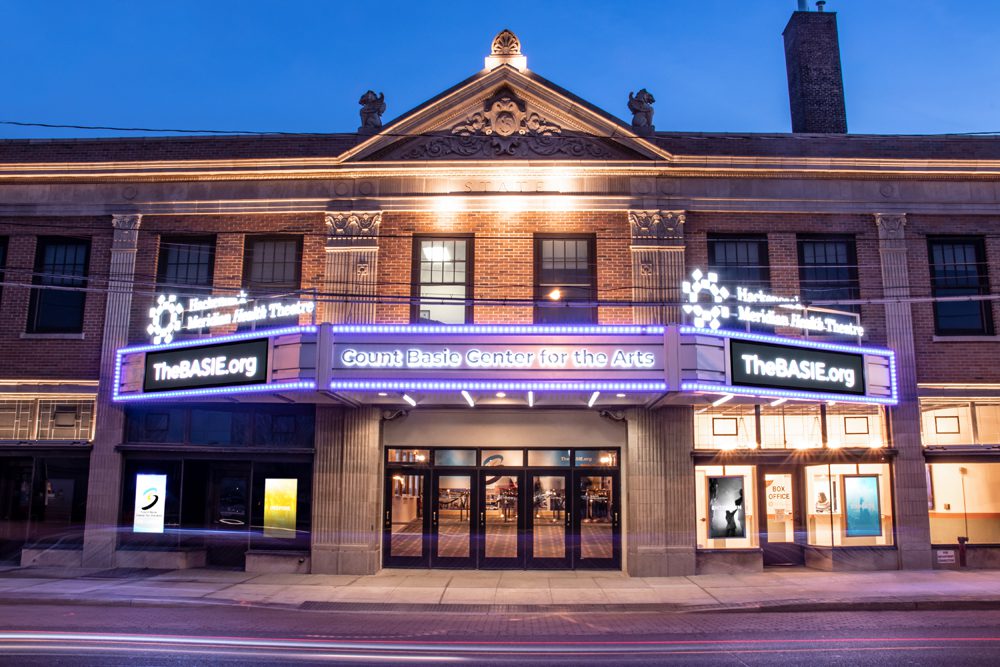 Red Bank is one of New Jersey's best walking towns. Great food and quality shops converge at the historic Count Basie Theatre — one of the best places in NJ to catch a show.
There's enough diversity in Red Bank for most couples to plan a great date. Start your night off with a beer at Red Tank Brewing or great Italian food at Birravino. Fans of Kevin Smith should check out Jay & Silent Bob's Secret Stash, while Bon Jovi lovers can pay a great meal forward at JBJ Soul Kitchen.
Count Basie Theatre is a stunning landmark theater with nearly 100 years of tradition. Arrive early to take in the venue's beautiful ceiling and grab some cocktails.
Count Basie Theatre: 99 Monmouth St, Red Bank, NJ
Atlantic City (Various)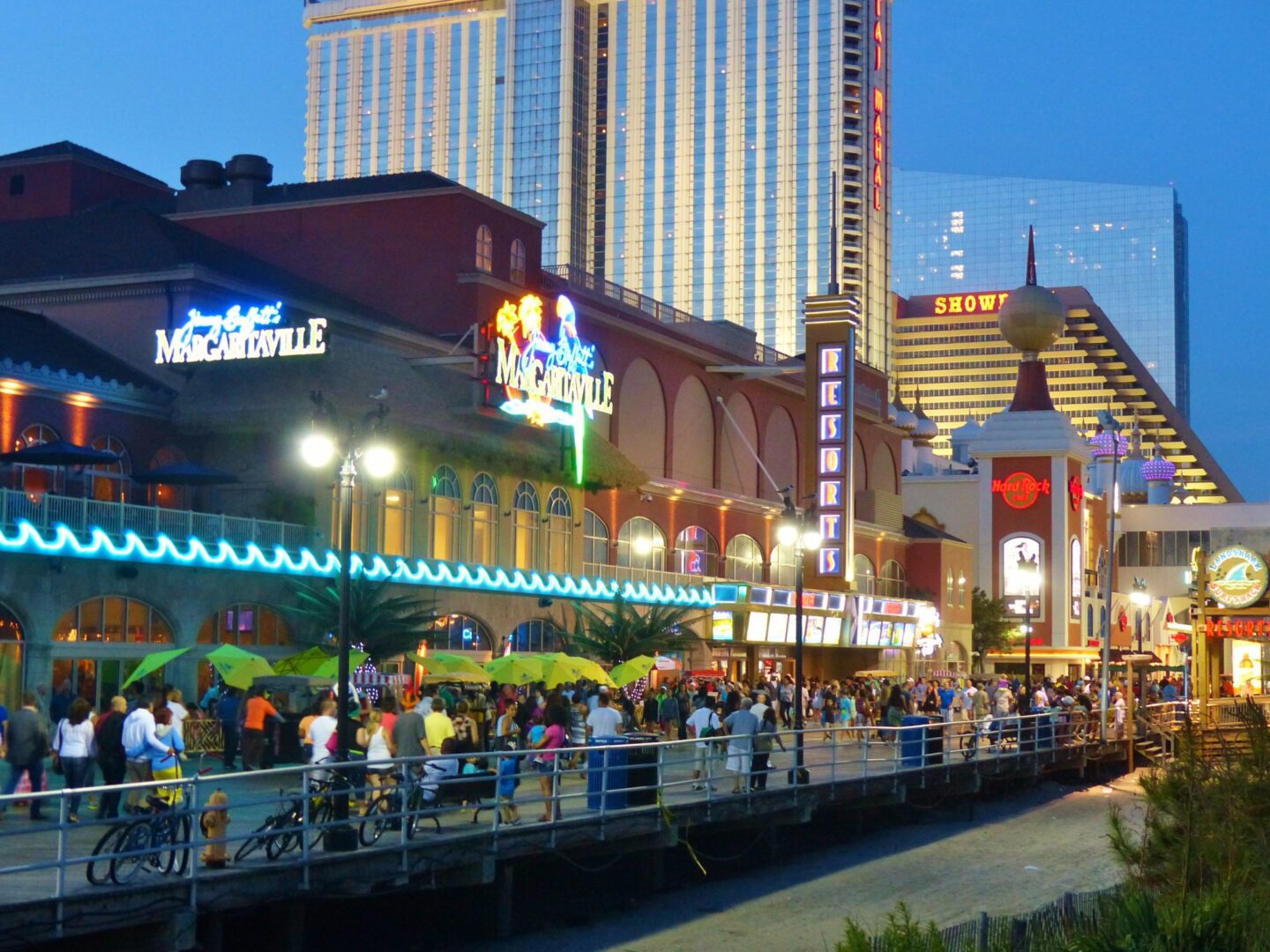 Want a date night with a glitzy high-roller vibe? Spend an evening at one of Atlantic City's casinos. If you want a show to cap off your evening, there are some great AC venues to select – The Hook recently opened
Hard Rock Casino and The Borgata are quality hotels that offer casino gaming and live concert events. They tend to draw "bigger" acts. If you like throwback entertainers and tribute bands, check out the Golden Nugget and Ocean Casino Resort.
Check out Atlantic City event listings for current show and concert schedules.
Morristown (MPAC)
Few NJ towns have experienced a recent glow up quite like Morristown. The atmosphere, restaurants and bars around the Morristown Green draw a cool, vibrant crowd on weekends.
Grab a bite to eat at Fig and Lily Garden or The Committed Pig, then take a quick stroll to Mayo Performing Arts Center (MPAC). The venue's concert schedule is diverse — check out everything from 90s pop to 70s soul.
MPAC provides options not found at most venues. A couple on a budget can occasionally enjoy Free Movie Tuesdays. The venue also has excellent accessibility features for couples who need them.
MPAC Morristown: 100 South Street, Morristown, NJ
For the Adventurous Couple
Get Out on the Water
There's more than one way to enjoy the water in New Jersey.
Get out on the Hudson River with a kayak or paddleboard. Rentals are reasonably priced and can be found on the NJ side of the river.
Tiki boat tours and cocktail cruises are a unique way to enjoy the Jersey Shore's bays and inlets. Cruisin' Tikis offers cruises out of Long Beach Island, Point Pleasant and Sea Isle City – consider it your fun New Jersey activity for the summer.
Hudson Kayaks: Alpine Approach Rd, Alpine, NJ
Cruisin' Tikis: 1600 NJ-70, Brick Township; 2304 E Bay Avenue, Manahawkin; 319 42nd Place, Sea Isle City
NJ Adventure Tours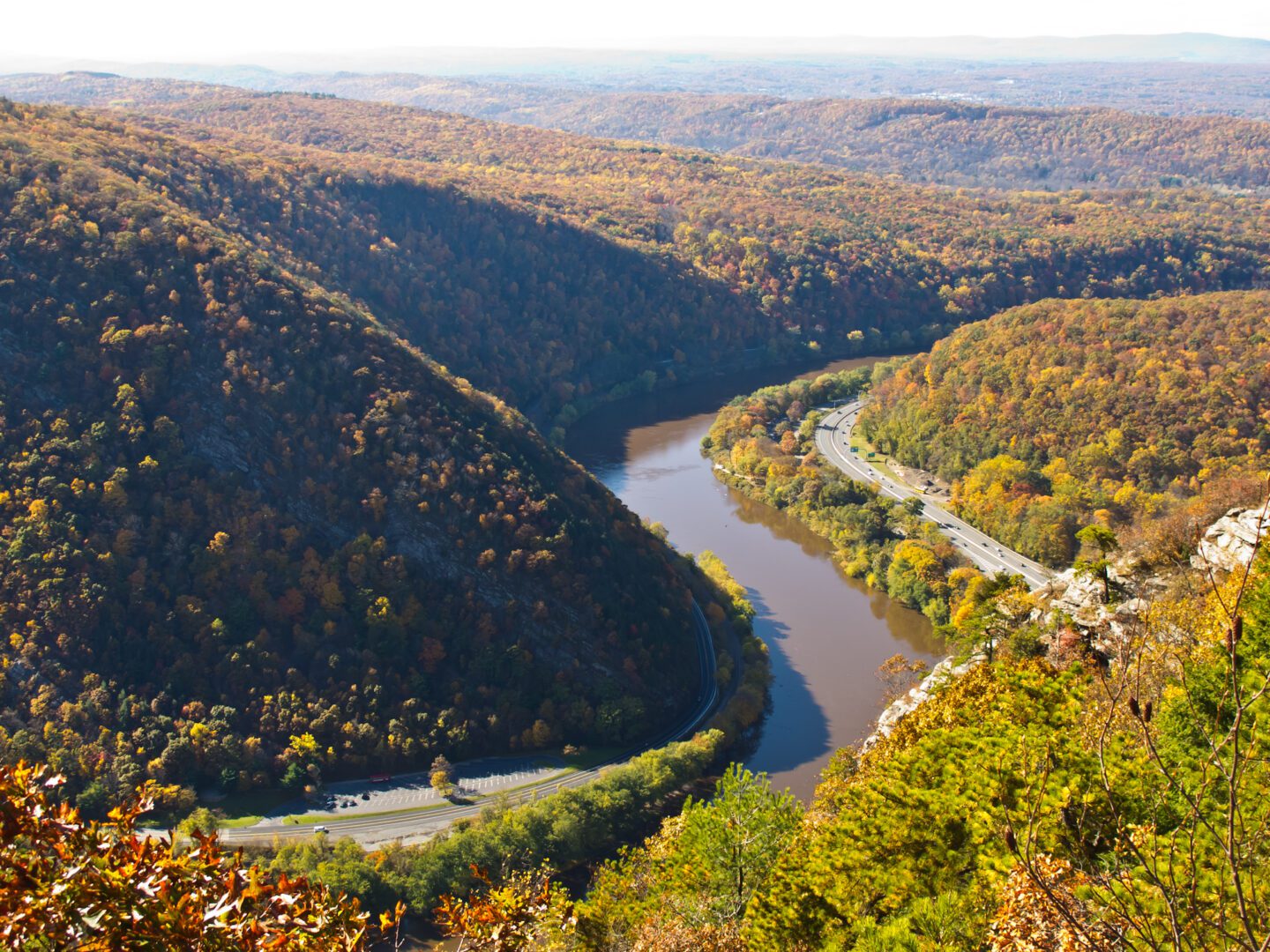 Want an experienced company to help plan an exciting date? NJ Adventure Tours provides great outings for couples who crave outdoor exploration.
NJ Adventure Tours offers a great assortment of excursions. Active couples can select kayaking, rock climbing and pontoon boat charters. If you want to include drinks in your date, check out their Hike & Sip outings and winery tours.
From exploring the Delaware Water Gap to cycling through the Pine Barrens, NJ Adventure Tours helps plan outdoor date activities through the state.
Hot Air Balloon Rides
Some of New Jersey's best views are from above. Enjoy a one-of-a-kind date with a NJ hot air balloon ride.
Hot air balloon rentals are available at some of NJ's most desirable locations. Enjoy a glass of champagne on a sunset balloon ride for two over Hunterdon County. See views from Philadelphia to Atlantic City over the skies of South Jersey.
Many of NJ's best hot air balloon rides emanate from Hunterdon County, so plan accordingly.
Balloons in Flight, ​1045 Route 173 West, Asbury, NJ
Tewksbury Balloon Adventures: 29 Oldwick Road, Whitehouse Station, NJ
New Jersey: A Perfect Place for Interesting Dates
The best New Jersey date ideas offer unique experiences that reflect both of your personalities. Get the tone right, make the setting interesting, and you have a recipe for success.
Whatever your "vibe" is as a couple, the Garden State is full of great date options. Get out there and start exploring!