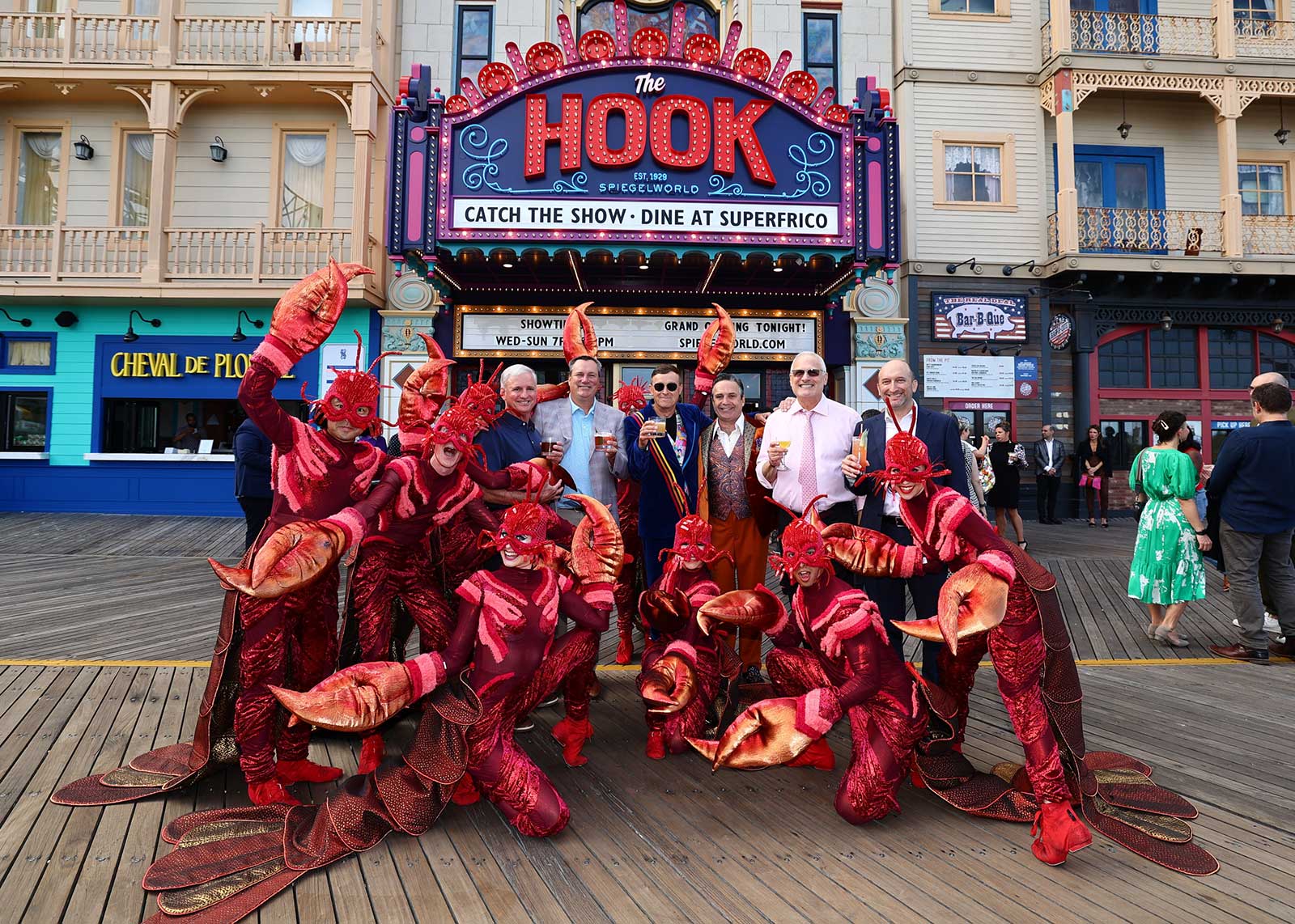 A classic Atlantic City venue has officially been re-activated as the Warner Theater is now home to a new production that comes courtesy one of biggest names in Las Vegas entertainment.
Spiegelworld officially unveiled the opening night festivities for The Hook at Caesars Atlantic City recently. Jersey Digs reported earlier this year about the imminent takeover of the property, which originally opened in 1929 and played host to a variety of endeavors before the auditorium and main lobby were demolished in the 1970s.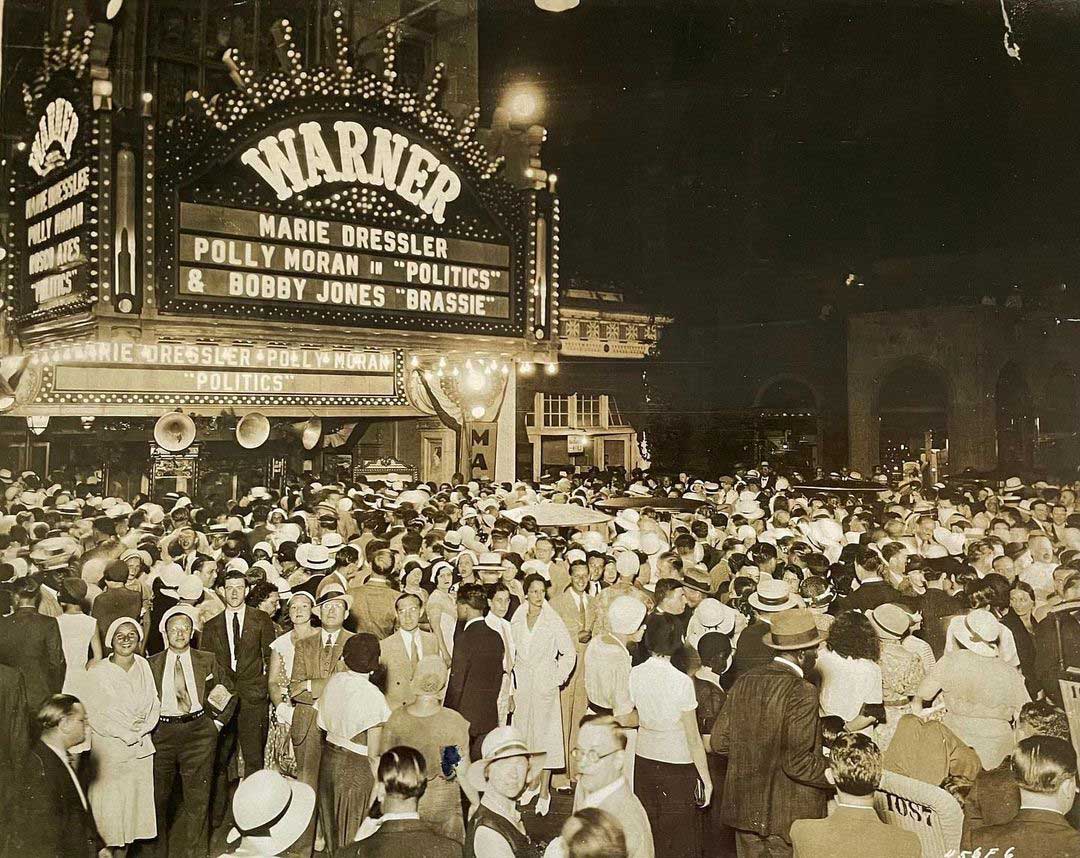 The facade of the theater, listed on the National Register of Historic Places, was lit up along the city's iconic boardwalk for the first time in years for the July 21 premiere. The 244-seat theater, located at 2100 Pacific Avenue, is now hosting The Hook, a raunchy comedy featuring jaw-dropping acrobats and international circus performers directed by the award-winning Cal McCrystal.
Spiegelworld's spin on the Warner Theater includes the East Coast version of their hit Italian American psychedelic restaurant Superfrico, which is situated backstage at The Hook.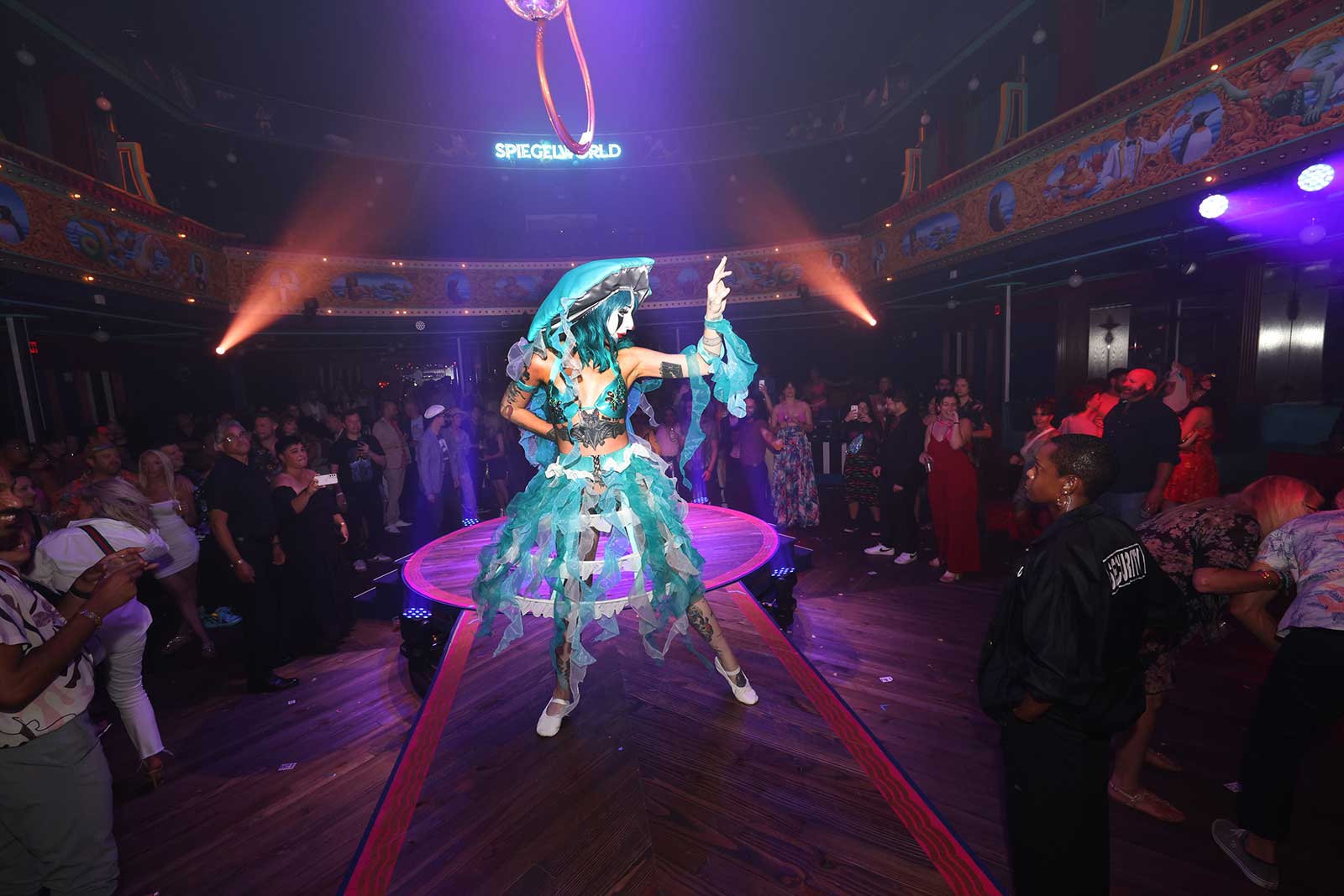 The theater also hosts the Horse Dive Bar, an homage to Atlantic City's horse-diving entertainment history. An equal but opposite watering hole dubbed Cheval de Plongée sports a walk-up window, chic outdoor seating, and an inventive menu of cocktails, fine wines and beers.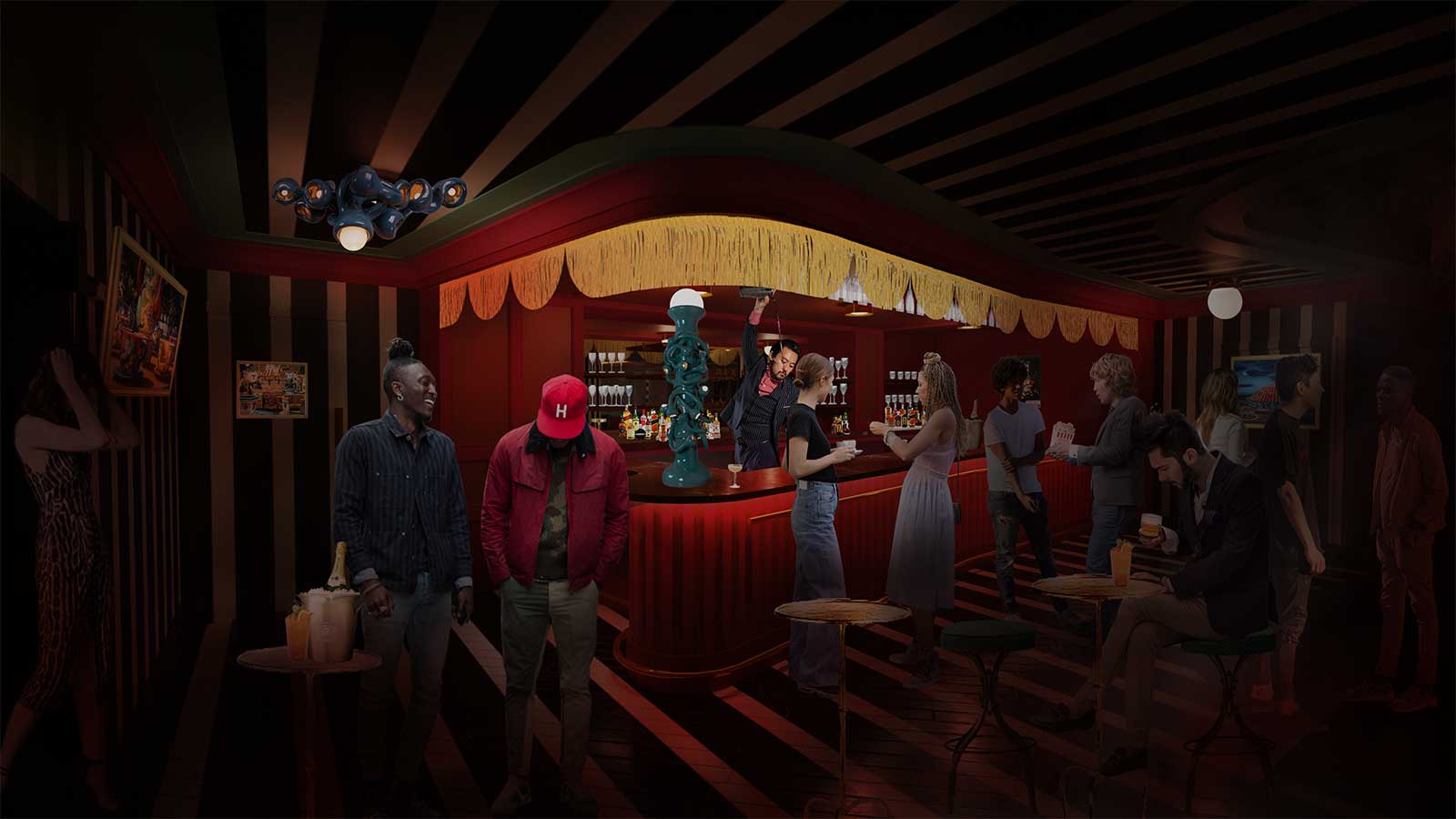 The Hook is part of Caesars Entertainment's $400 million investment in Atlantic City, which includes the region's first Nobu restaurant and hotel project and the East Coast's first Gordon Ramsay Hell's Kitchen restaurant.
More details regarding tickets for the newly launched show can be found on Spiegelworld's website.