New York City's food scene has seemed particularly into crossing the Hudson River as of late, with DomoDomo, Yaso Yangbao, and The Boil all slated to open in Jersey City over the next few months. We've now learned that another Manhattan business, this one a tad sweeter, is taking over a vacant storefront along the Newark Avenue pedestrian plaza.
Milk and Cream Cereal Bar is apparently opening at 175 Newark Avenue in a spot previously occupied by a deli. The Historic Downtown Special Improvement District announced the company's impending arrival in an Instagram post, also sharing that Milk and Cream Cereal Bar will be a participating vendor during their All About Downtown Fair scheduled for September 21.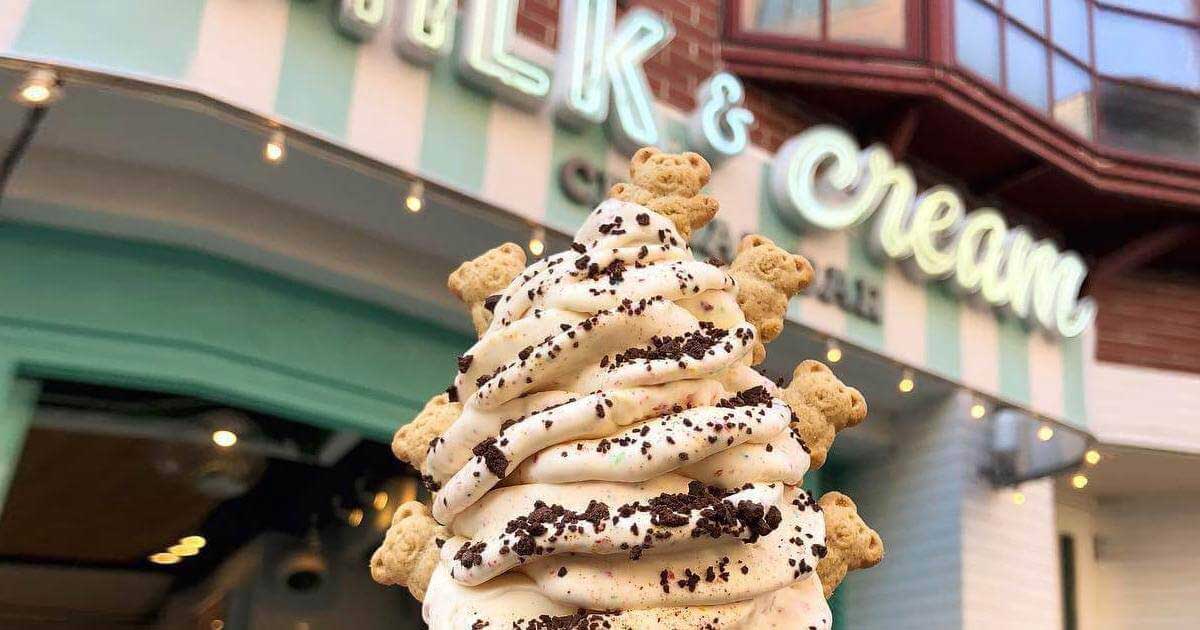 The business opened its first location at 159 Mott Street in Manhattan back in 2017 and has also been serving their treats out of the Gansevoort Market. They describe themselves as a "modern spin on a timeless favorite" and feature several cereal-infused ice cream flavors that are heavy on the patron's ability to customize them.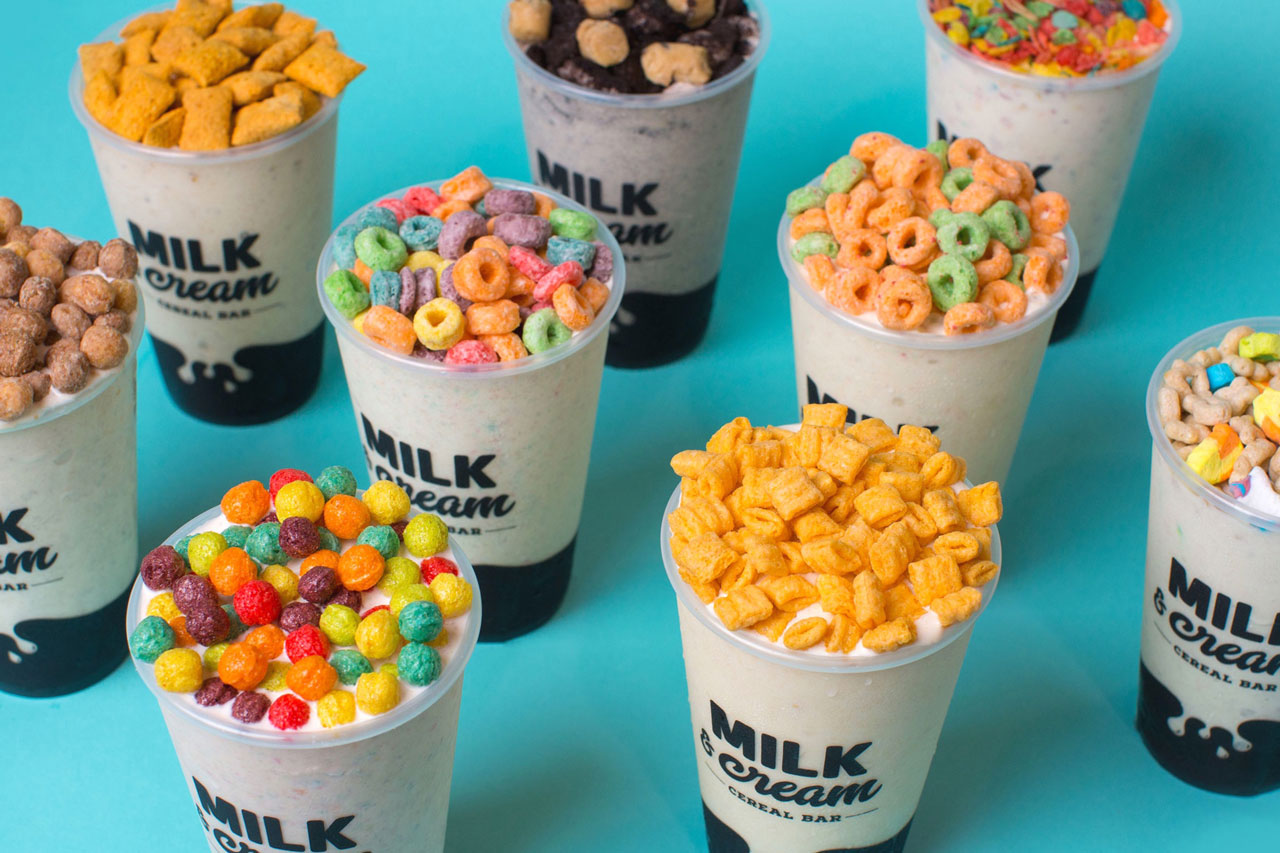 Milk and Cream's menu includes a few of their signature combinations like a P-Nut Jelly Crumble, which comes blended with Reese's puffs, roasted peanuts, Reese's pieces, and a grape jelly drizzle. Their treats can take various forms ranging from an ice cream cone or cup, a milkshake, a traditional cereal bowl, or a pint to take home.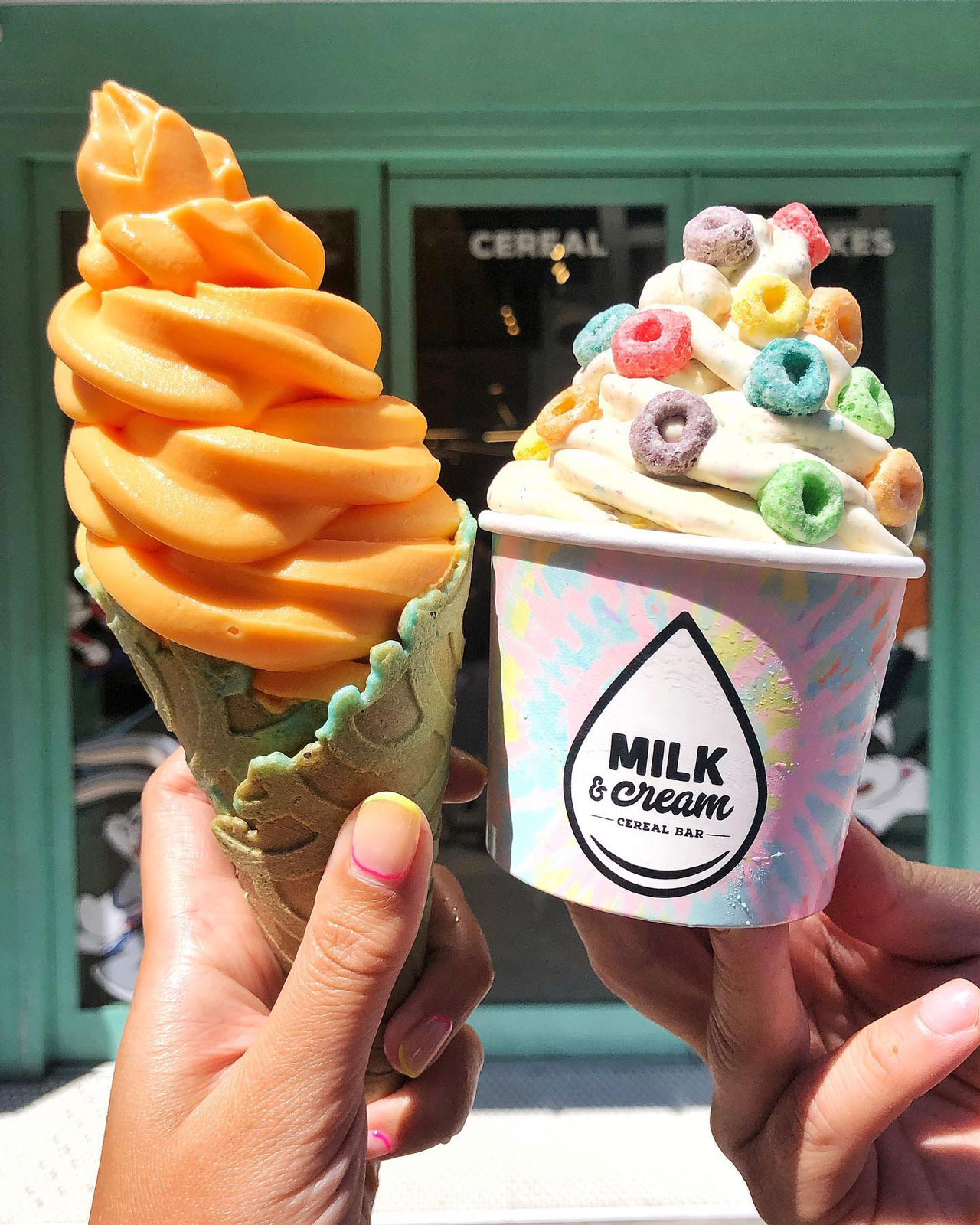 While fruit mix-ins and other sweets like brownie bites and Teddy Grahams are available, cereals reign supreme on their menu. Everything from Apple Jacks to Cap'n Crunch to Fruity Pebbles to Lucky Charms can be added to their treats, which are available at fairly late hours. Their NYC location opens at noon and closes at 11 p.m. on weekends.
In terms of their Jersey City spot, no permits have been pulled for the construction as of yet and the company hasn't made a formal announcement. Milk and Cream Cereal Bar does claim to offer franchise opportunities on their website, but it's unclear if the Jersey City location falls under that umbrella. The company has not responded to an inquiry we placed regarding specifics about their upcoming Newark Avenue spot, but a 2020 opening for the business seems like a safe bet.
Related: