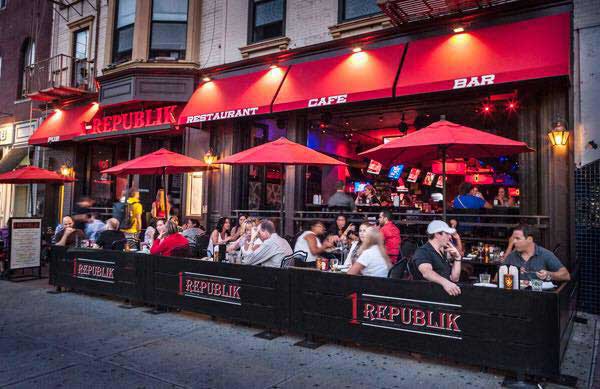 It looks like the former 1-REPUBLIK space in Hoboken will not remain empty for long.
Less than two months after the bar at 221 Washington Street shut its doors, another business is looking to take its place. Madd Hatter, Inc., which is branding itself as the Madd Hatter Bar & Restaurant, is planning to acquire 1-REPUBLIK's liquor license and open up shop in the same venue. A legal notice from the city shows that the Hoboken Alcoholic Beverage Control (ABC) Board is scheduled to approve the proposed person-to-person transfer of the license during its meeting this Thursday, April 26, at City Hall.
Jeffrey Ross of Rockland County, New York, is listed in a different legal notice as being the applicant from Madd Hatter. The company has already created a website, several social media platforms, and job listings for its upcoming business, which it describes as a sports bar.
1-REPUBLIK suddenly closed its Hoboken bar during the winter after receiving violations from the ABC Board. The charges, which were based in part on an alleged violent assault in December, prevented the business from remaining open during LepreCon and called for a suspension and sale of its liquor license. The company still operates a bar in North Arlington and is in the process of opening two locations in Downtown Jersey City under different names.