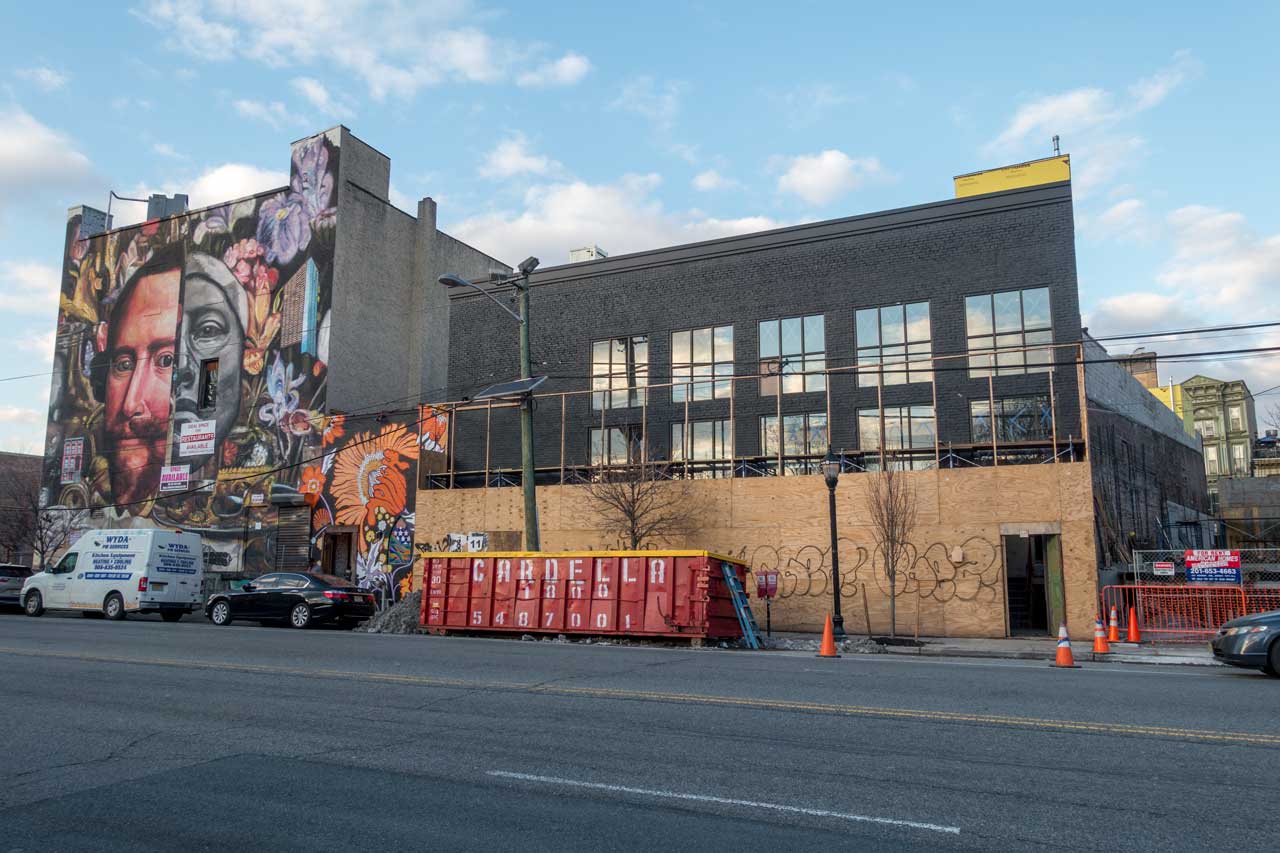 Jersey City's LGBTQ community will soon have a high-end destination that could rival anywhere in New York City. Tentatively opening this March, Six26 Lounge & Rooftop in Downtown Jersey City will be a swanky subterranean space and elevated experience inclusive of everyone.
Located at 128 Christopher Columbus Drive, in between Porta and South House, Six26's facade is a wall of windows — an architectural detail that wows from within the full-height atrium. The main lounge and bar area will be downstairs on the basement level, but guests can also slink up the staircase for a cocktail or light bite on the rooftop with a panoramic view of Jersey City.
The forthcoming hot spot takes its name from the month and day in 2015 — June 26 — when the Supreme Court of the United States ruled that the Constitution guarantees the right to same-sex marriage. Galvanized by the momentous occasion of marriage equality, Six26 seeks to be the 'Cheers' for the LGBTQ community.
When asked why Jersey City, the team behind the venture said simply, "This was the place to do it." They are experienced hands-on operators who are familiar with the neighborhood and demographic and assure that the project will be tailored to and cater to Jersey City. "We want to keep people in Jersey City, so they don't have to go to Manhattan."
Six26 will be craft cocktail-and-beer-driven and offer a sophisticated light bar snack menu plus a well-curated wine list. A sleek art-inspired aesthetic is planned for downstairs and the rooftop will perfectly accommodate patrons as day turns to night. Shade trees, a full kitchen and bar, swing seats, and even a fire pit will up the ante for outdoor areas Downtown.
On the topic of concept, Six26 is quick to say it is not a club. It will be clean cut and modern, desiring very much to only add to the vibrant Downtown scene and grow with Jersey City. Stay tuned to Jersey Digs for more coverage as this really large format space prepares to open this spring.