As previously reported, 1-REPUBLIK will be opening in the former Rainbow space Downtown, but the restaurant concept is a departure from the 1-REPUBLIK locations in Hoboken and North Arlington, prompting a recent name change.
Described as "a stellar dining experience" — The Ashford, soon to be Downtown Jersey City's newest restaurant, is in the middle of a grand build-out and will be opening later this spring, transforming the space into a distinctive destination.
Located along Downtown's pedestrian mall and "Restaurant Row," The Ashford is the Newark Avenue side of the block-through property that will also house Six26 Lounge & Rooftop — the swanky space on Christopher Columbus Drive also set to open this spring.
A sneak peek inside reveals a massive multi-level space with bar seating, banquettes, and a mezzanine area in the back overlooking Columbus called The Study.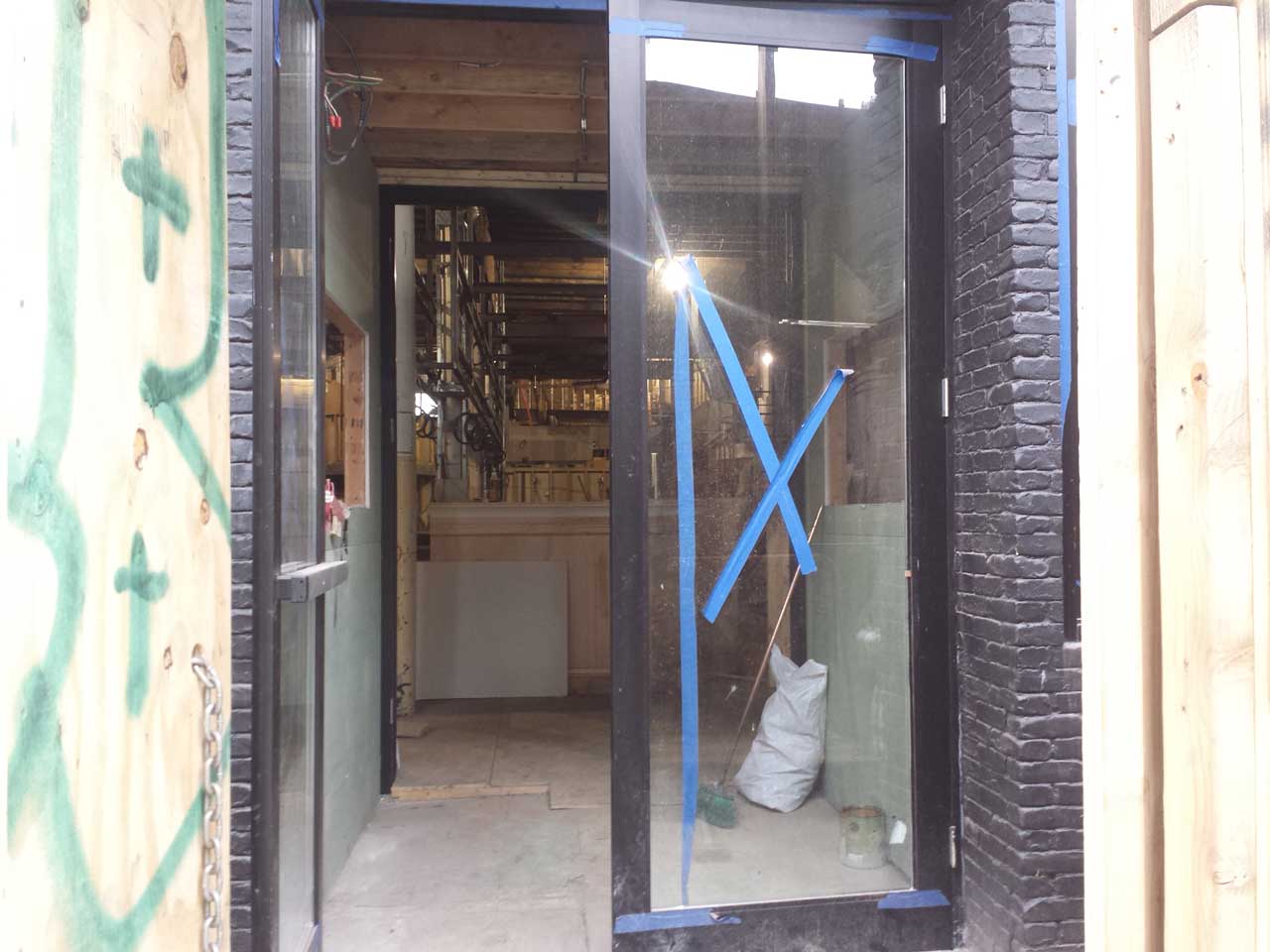 Inspired by the Prohibition-era speakeasy, the interior will be an homage to the opulence of the 1920s and early 30s with glittering chandeliers, antique mirrors, and accents of red and gold. 40 beers will be on tap, solid cocktails will be served, and the restaurant will offer a long wine list as well.
The rooftop will be the largest in Jersey City and have an open kitchen plus a large raw bar for a truly unique outdoor experience. The Ashford's menu will be seasonal American cuisine and details about their high-end New York City chef will be revealed soon.
Jeff Lam, owner of NYC's well-regarded Chinese Tuxedo, and Kenneth Caulfield are co-owners of The Ashford and have discerning Jersey City residents in mind, committed to creating an upscale but casual, one-of-a-kind, and comfortably refined restaurant in Downtown Jersey City.
Stay tuned for more details as The Ashford prepares to open this spring.