A five-story, neoclassical-inspired residential building at 1072-1078 Broad Street in Lincoln Park, Newark was approved by the zoning board last month. Essex Plaza — which comprises 13 buildings, including the senior facility at 1060 Broad Street — is part of Fairstead's ongoing redevelopment on the south end of one of the city's most important thoroughfares.
"Our vision for Essex Plaza is to create a true mixed-income community," Brett Meringoff, managing partner at Fairstead, told Jersey Digs. "With all the development that's happening further north along Broad Street, the south end near Lincoln Park is just starting to see that growth."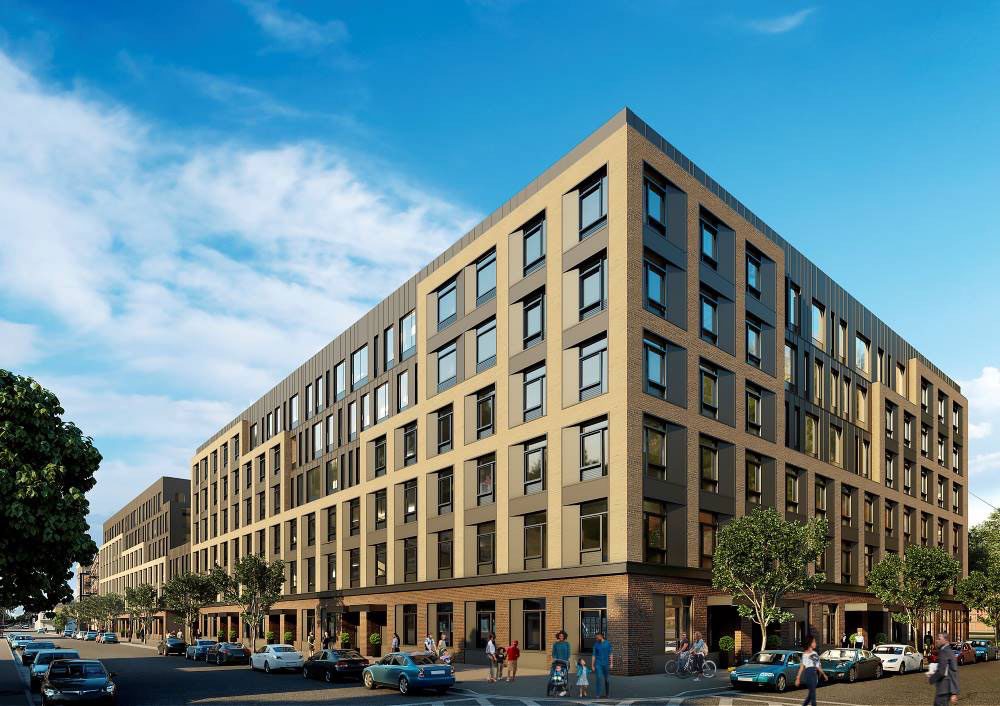 The project is one of five major developments in the works for the Lincoln Park Historic District that will together bring nearly 500 new units to the neighborhood and transform the arts hub into a vibrant residential community. Two more newly constructed apartment buildings — one with 241 units, the other with 99 units — are planned by Fairstead for 127 Orchard Street and 141-151 Orchard Street while Paramount Assets plans to build a 111-unit tower next to Symphony Hall at 1010 Broad Street.
"Our work is driven by the belief that quality housing can bring about economic and neighborhood stability," said Meringoff, noting that Fairstead has spent $50 million on renovations at its properties and secured Section 8 for its residents. "That helps our residents and neighbors live healthier lives."
Another sign of the neighborhood's progress came when architecture firm Gensler revealed plans to renovate the South Park Presbyterian Church, which is individually listed on the National Register, into a 60-unit residential building. The 19th-century, Greek Revival house of worship, whose columns were inspired by the Choragic Monument of Lysicrates in Athens, has been an eyesore after a 1992 fire left behind only the facade, which will be preserved.
Lincoln Park, listed on the National Register of Historic Places in 1984, became a wealthy enclave after the Civil War. Christian Feigenspan, the famed brewer, lived at 59 Lincoln Park. Charles Kase, the founder of the Firemen's Insurance Company, lived at 103 Lincoln Park. Then, in the early part of the 20th century, the park became a hangout for black jazz musicians and earned the nickname "the Coast."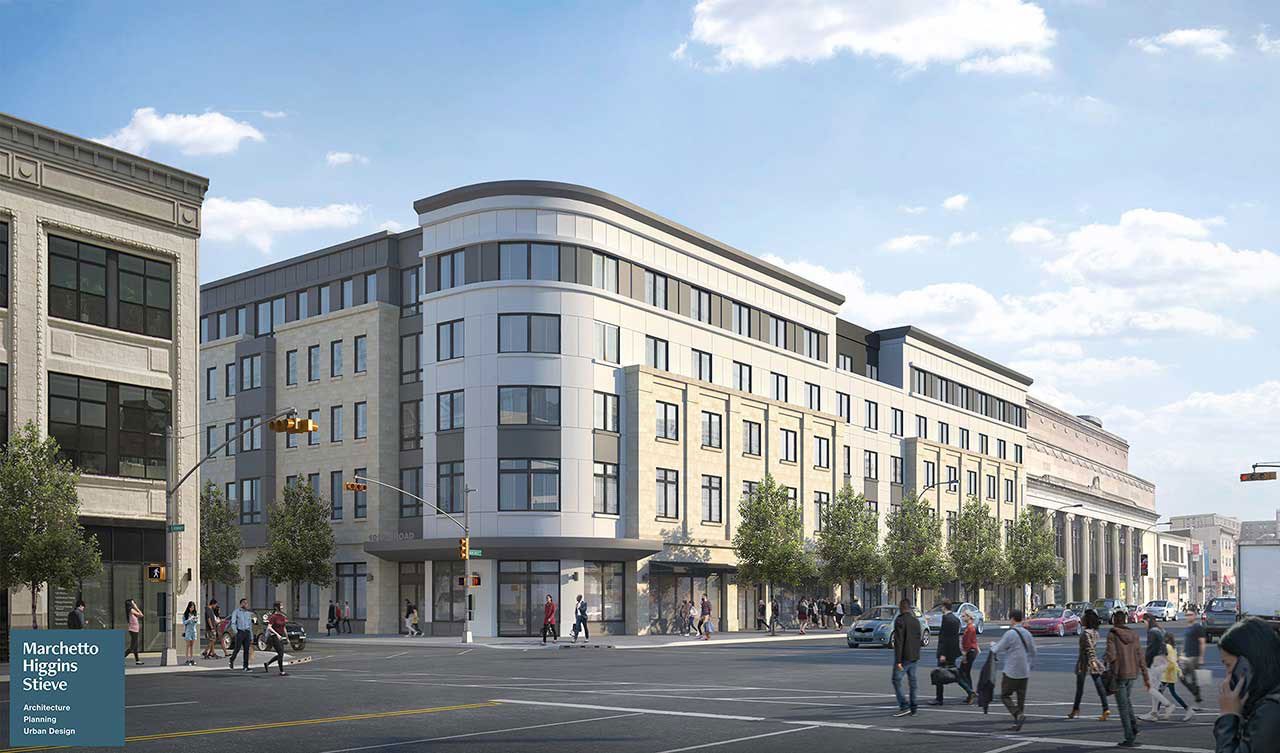 Located a mile south of Penn Station, Lincoln Park's charm is that it's close to the action of downtown, but also far enough to enjoy the less trafficked open spaces. Transit advocates once floated the idea of bringing a PATH Train station to Lincoln Park at South Street. But the project seems to have taken a back seat to the proposed Dayton Street PATH train station, which would serve Newark Liberty Airport.
"A PATH train stop would boost the development in the neighborhood and give people more of a reason to settle downtown," Meringoff said.
The neighborhood, however, has suffered in the post-Rebellion years due to crime. Integrity House, a substance abuse center headquartered in Kase's former mansion, has anchored the community during the most difficult years.
"The neighborhood had the bones historically to be an amazing community, but the ecosystem was broken," Anthony Smith, executive director at the Lincoln Park Coast Cultural District, told The Positive Community magazine.
Smith has turned to the arts as an antidote and the formula has proven successful. In addition to turning empty lots into 100 units of housing, LPCCD, now in its 20th year, sponsors a three-day event, Lincoln Park Music Festival, that draws 60,000 people each year.
"What I hope these new developments include is community flex space where arts and culture can thrive, pockets of safe green space where residents can enjoy sunshine and fresh air, and an activated streetscape spaces to encourage foot traffic and shopping," Smith told Jersey Digs.
Still, no single institution in Lincoln Park has better name recognition than Symphony Hall, which is undergoing a $50 million renovation.
"Everyone thought Symphony Hall would just be shut down, when there was a strategic and intentional disinvestment," said Taneshia Nash Laird, former CEO of Symphony Hall, during a recent tour hosted by Prudential. "But we are bringing that investment back."
Laird has since stepped down after four years at the helm of Newark's most storied concert hall. Nevertheless, her mission was to not only bring back the prestige of the three venues housed underneath the roof at 1020 Broad Street, but to do so while uplifting the surrounding community. "My vision is not necessarily to bring in outside people, but to support people who have been supporting us for years," Laird said. "We are trying to center the residents of Newark."