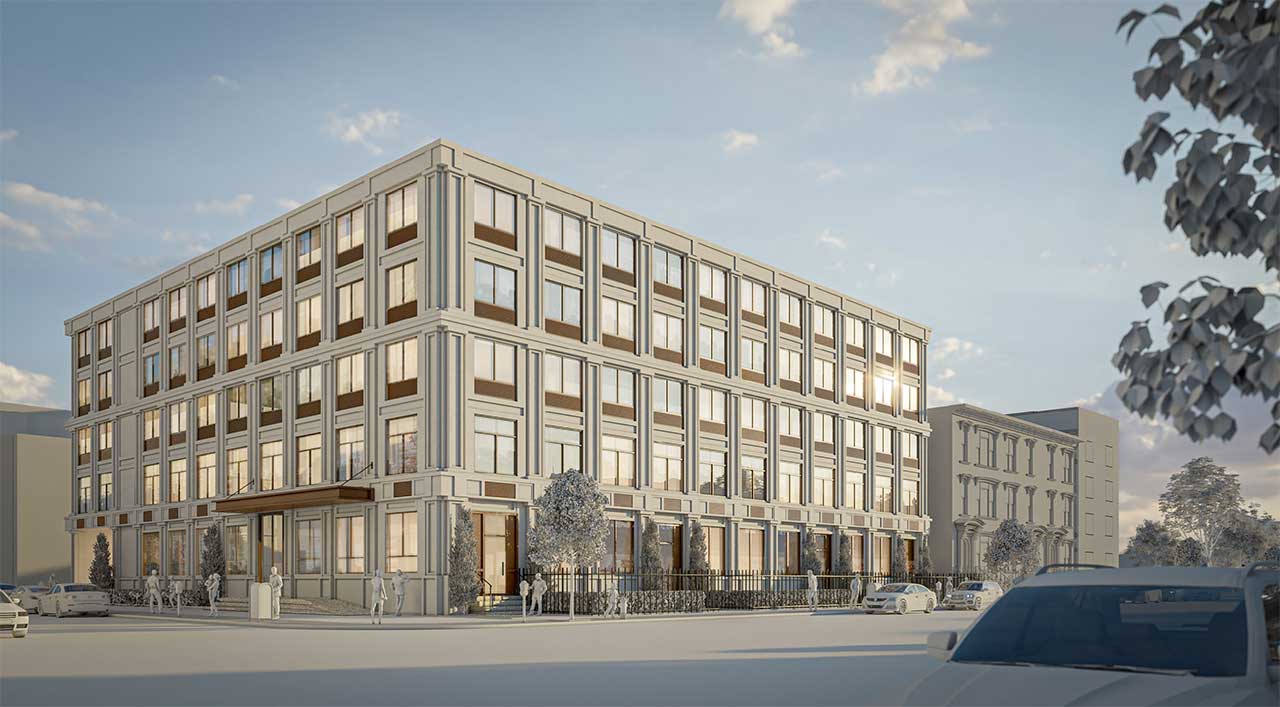 A lot that is situated at the southern end of Newark's downtown is the latest location in the city where a residential development is being envisioned.
During a virtual meeting today, Wednesday, October 6, the Newark Landmarks and Historic Preservation Commission is expected to hear a proposal for a five-story building at 1072-1078 Broad Street.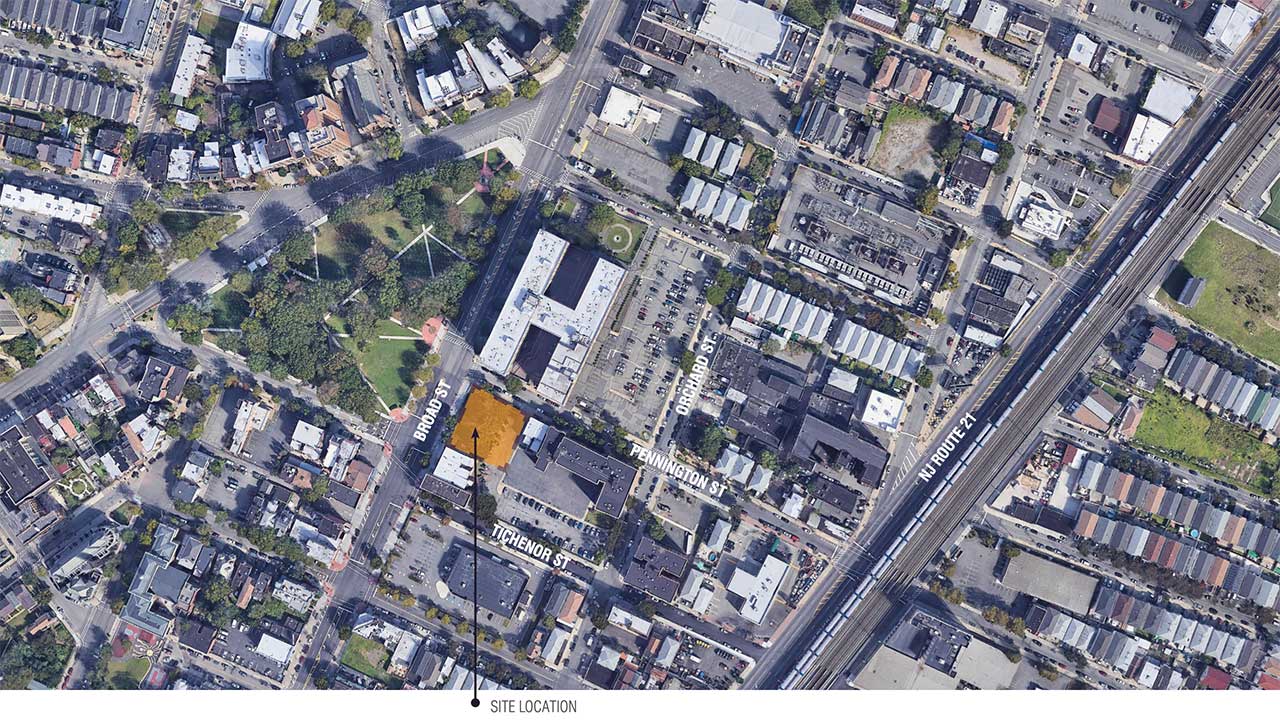 An application that was submitted to Newark's municipal government says that approximately 68 residential units are planned. An estimated cost of the project has yet to be determined.
The application identifies Essex Plaza II Urban Renewal Company, LLC as the owner of the property, which is located at the corner of Pennington Street near the existing Essex Plaza apartments. The premises currently sit gated and undeveloped across from Lincoln Park.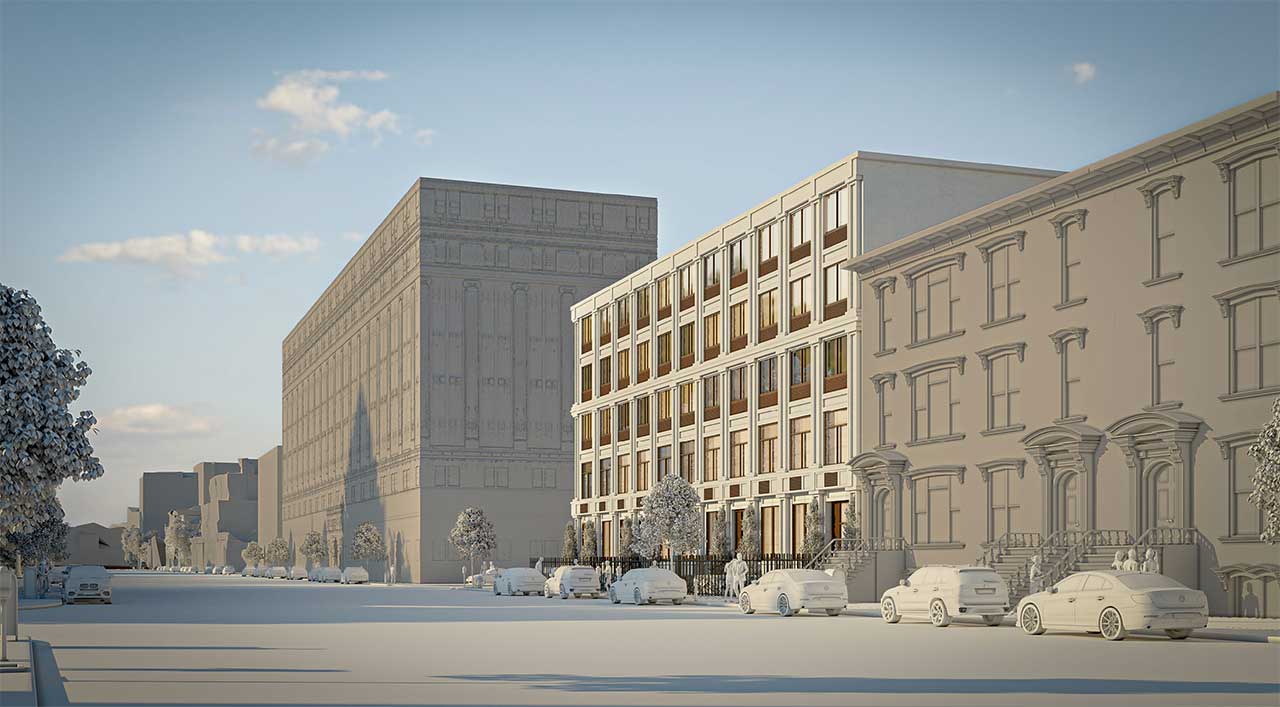 The plans for the development are illustrated in a newly released design package from Inglese Architecture + Engineering. The design package, which refers to the project as "Essex Plaza C," indicates that no retail space would be included.
The meeting on October 6 is scheduled to begin at 6:00 p.m.
Note to readers: The dates that applications are scheduled to be discussed by the Newark Landmarks and Historic Preservation Commission and other governing bodies are subject to change.