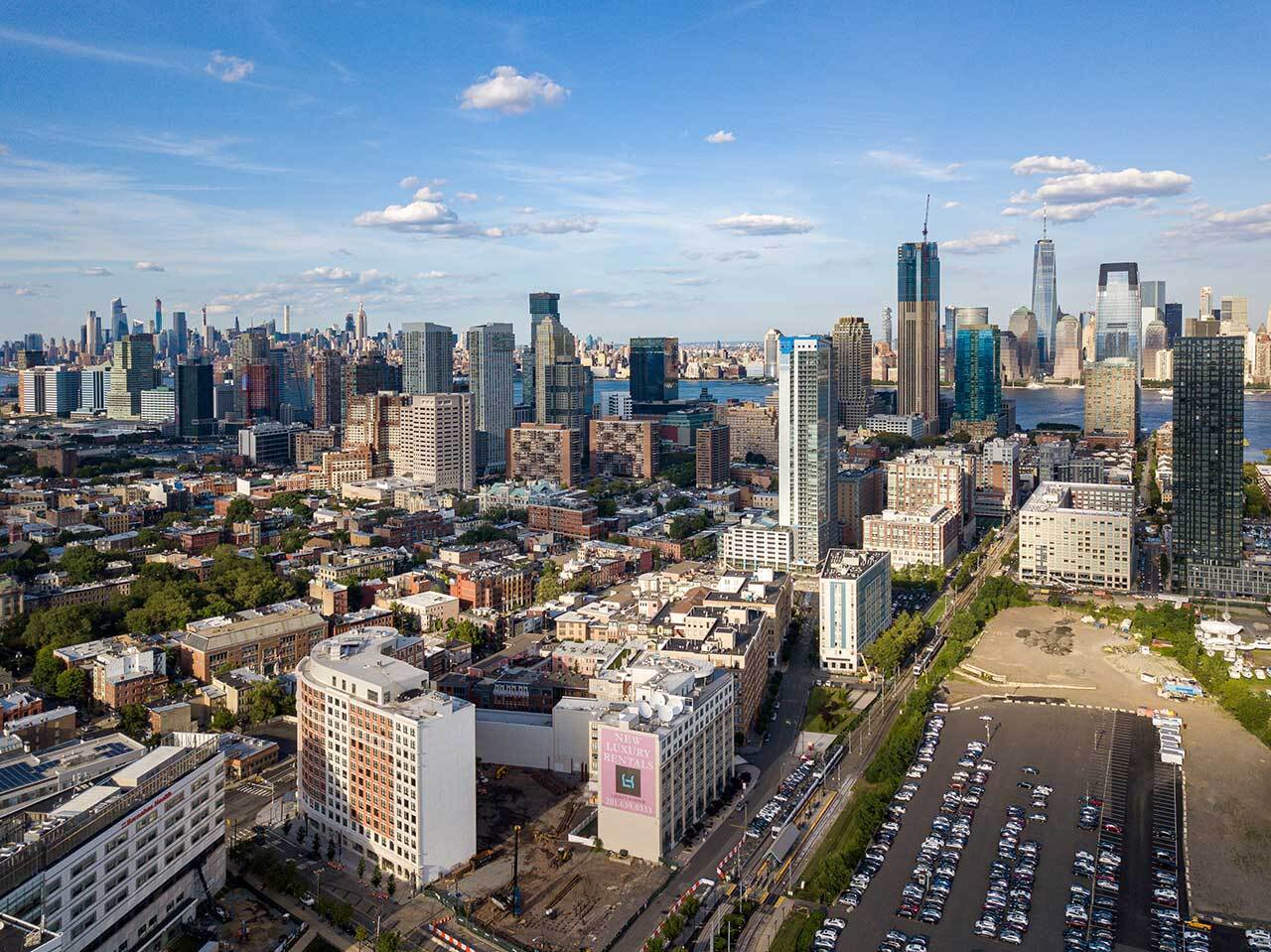 The long road towards enacting citywide inclusionary zoning in New Jersey's second-largest municipality will be taking a turn towards the courtroom, as a non-profit that advocates for affordable housing has filed suit over what they call a 'sham' ordinance.
Back in October, Jersey City's Council adopted Ordinance No. 20-089. Set to go into effect January 1, it generally requires all new construction in Jersey City to set aside 20 percent of their units as affordable housing.
But there are a few caveats, as a buyout stipulation in the law allows developers to forgo the affordable mandate by contributing to the city's affordable trust fund in an amount between $25,000 and $100,000 per unit.
The ordinance, which gives the city council authority to waive any development's affordable housing obligation if they choose to do so, additionally gives the city discretion in reducing the mandatory on-site affordable housing requirement in exchange for community benefits. Listed justifications for the reduction include developer-funded public schools, public recreational facilities, government offices, fire stations, police stations, public parking garages, public transportation systems or facilities, roads, and water infrastructure.
The council meeting that saw the ordinance approved by a 7-2 vote featured over four hours of public comment that was almost uniformly negative. Fair Share Housing Center, who opposed the law before it was passed, are now arguing in court that the law was "written to ensure that the City can negotiate for illegal exactions from developers without actually requiring the affordable housing to be provided."
The group's lawsuit, filed in Hudson County Civil Court on December 7, alleges that the city's ordinance violates New Jersey's Municipal Land Use Law (MLUL). The case claims the council's affordable housing regulations were not referred to the city's planning board beforehand and that failure "violates the statutorily mandated process in the MLUL and directly contrasts with the process followed by other municipalities across New Jersey when adopting inclusionary zoning ordinances."
The case also argues that the ordinance "grants Jersey City's officials absolute discretion to trade away affordable housing as part of quid pro quo agreements with favored developers" and Fair Share Housing Center Executive Director called the provisions "deeply flawed" in a statement.
"This sham ordinance fails to address Jersey City's growing affordable housing crisis and gives a pass to politically connected developers, giving them the option of trading away their affordable housing obligations for undefined contributions," Gordon said.
Fair Share Housing Center says the possible waiver of the affordable obligations at a development included in the law "does not have any standards or criteria that would guide or govern when or why the ordinance could be waived." The case argues the verbiage essentially "allows the City Council to waive the affordable housing requirements for any developer at any time for any reason."
The lawsuit, which seeks to have the ordinance invalided, argues the regulation "[sets] up an unlawful scheme that allows Jersey City's municipal officials, under the guise of affordable housing, to negotiate on a case-by-case basis for illegal exactions from private developers that they would otherwise be forbidden from demanding."
A spokesperson for Jersey City has not yet responded to our request for comment on the allegations, but a few public officials have voiced disapproval of the ordinance in the past. Councilman Rolando Lavarro has previously stated that there were "gaping loopholes" in the inclusionary housing ordinance and explained his position in an editorial to Jersey Digs earlier this year.
Many of the largest developments in Jersey City lack any affordable housing units while the cost of living has risen significantly over the last decade. According to Census data cited by Fair Share Housing Center in their complaint, rents in Jersey City increased by nearly 15 percent between 2013 and 2018.
Related: