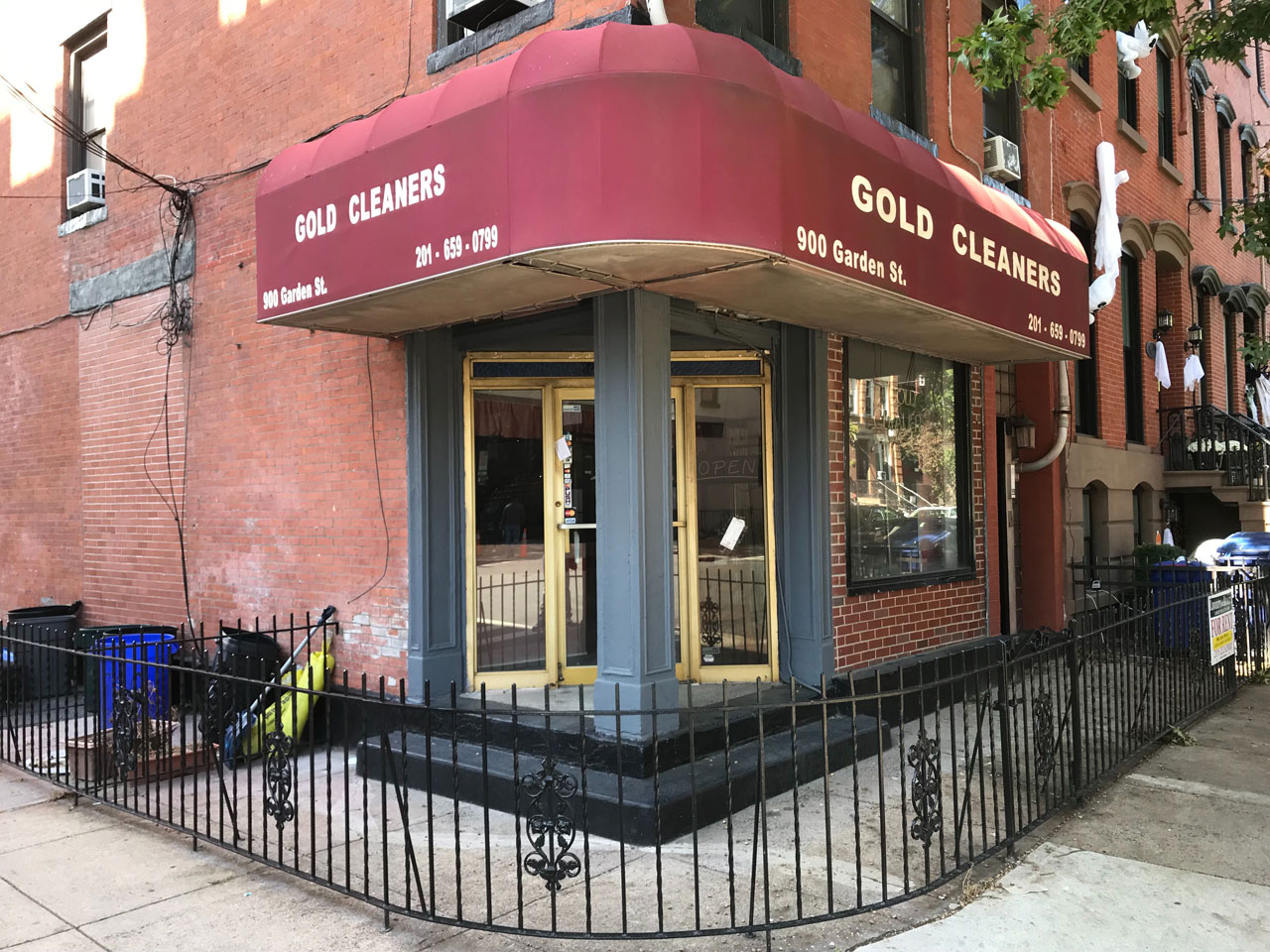 A new business from the owners of a popular Italian restaurant is officially moving forward in the Mile Square City, although it's unclear when the latest dessert shop will be open to the public.
A modest 580-square-foot storefront at 900 Garden Street has been vacant for several months following the departure of a dry cleaner, but Jersey Digs has learned a gelato and espresso bar will be taking over the space.
Hoboken's planning board unanimously approved a request to change the use at the property into Class III restaurant space during their November 7 meeting and the names behind the venture should be familiar to residents.
Lindsey Bedner and Joseph Cascetta, who co-own Otto Strada at 743 Park Avenue, are listed as the owners of the business on the application that was made to the board. The endeavor will be called KikiLu Gelato and the re-design of the space was drawn up by Jersey City-based Devino Architects + Associates.
The gelato and espresso bar will make the most of a tiny space and offer limited seating, intending to be open daily from 7:30 a.m. to 9:00 p.m. when they are up and running. Construction hasn't begun at the property yet and an inquiry placed to Bedner regarding a timeline for KikuLu Gelato hasn't yet been returned, but it's probably safe to say the business will be making their debut sometime in 2020.
The impending arrival of KikiLu Gelato caps what has been a pretty "sweet" year for the Mile Square City. A few months ago, Thomas' Ice Cream opened along Jefferson Street, while two other dessert-heavy spots, Mango Mango and SunMerry Bakery, are currently under construction. Burger and milkshake giant Shake Shack is also supposedly opening their long-rumored outpost at 107 Washington Street by the end of this year.
Related: