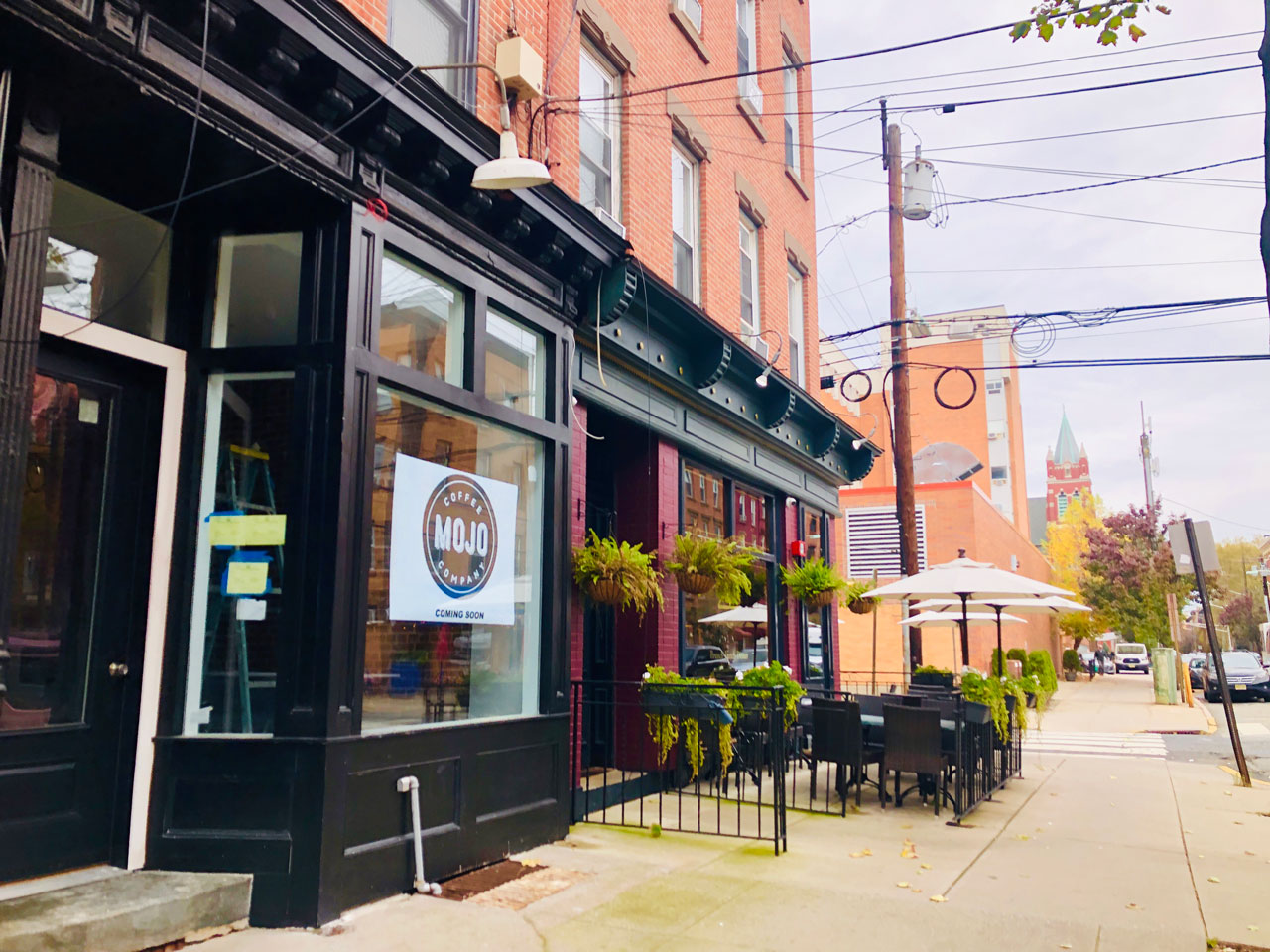 The southern half of Hoboken will soon have a new coffee option, as Mojo Coffee Company has been renovating and restoring an old-fashioned storefront at 230 Willow Avenue. Apparently there are treasures inside as well; the company posted on Instagram in late October, "Can't wait to show off our beautiful herringbone wood floors."
The store will be located just south of Zack's Oak Bar & Restaurant and around the corner from Hoboken University Medical Center. It's also a block from Church Square Park.
"Coming soon to the heart of Hoboken," boasts its Instagram page, which kicked off in October.
Hoboken has seen a handful of new coffee shops open in the last few months. Joey No Nuts, farther up on Seventh and Willow, is one of the few nut-free cafes in the state. It opened last month in the space formerly occupied by Maroon Coffee. And in August, the owners of Hidden Grounds on Seventh and Garden streets opened a coffee and chai tea shop a few blocks from the PATH station at First and Hudson streets called Simply Chai.
Later that month, the Little Local opened on the west side of town at Sixth and Adams streets.
Around that time, Simply Chai owner Anand Patel told Jersey Digs that it's not too hard to open a coffee shop, and the best time to do so is when cold weather is setting in. However, there's no word yet on when exactly Mojo Coffee Company plans to open.
Related: