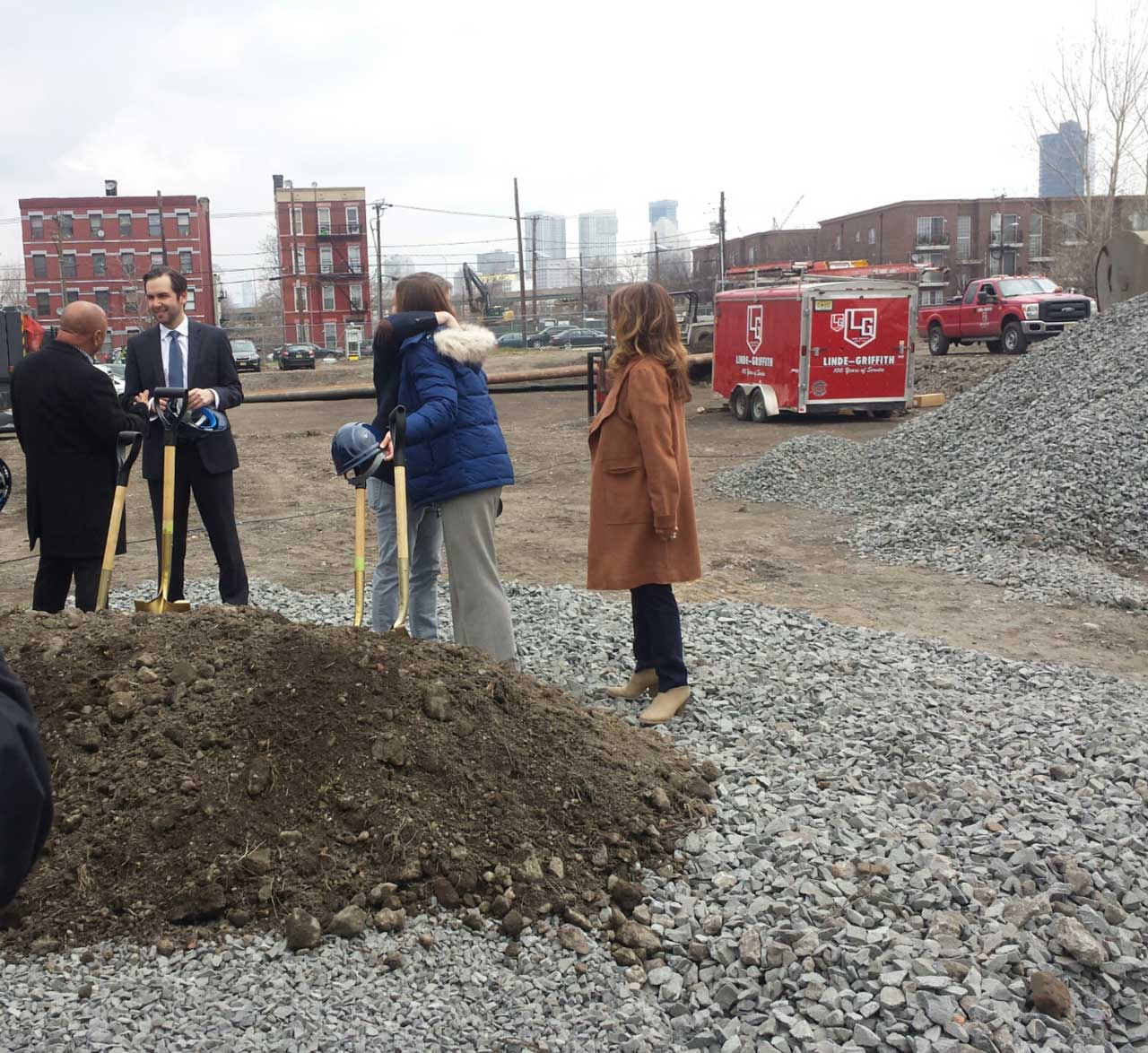 Mayor Steven Fulop, Ironstate Development, the Jersey City Redevelopment Agency (JCRA), and other key players involved in the mixed-use development slated for 100 Monitor Street gathered yesterday morning to break ground at the site. Mayor Fulop and others who spoke to the large crowd in attendance were grateful for the hard work of many as this project has been in the works for nearly 15 years, dating back to Mayor Glenn Cunningham.
100 Monitor Street is located in the Lafayette neighborhood of Jersey City and conveniently just across the parking lot from the Liberty State Park Station on the Hudson-Bergen Light Rail. The 2.7-acre site will bring 309 luxury rental units to Lafayette as well as 3,800 square feet of ground-floor retail space. 100 Monitor Street will also be the new 8,000-square foot home of the JCRA.
Ironstate Development is leading the $84 million development in collaboration with venture capital partners Brookfield Property Group and Landmark Developers. Fields Construction is also on the job. "We've been committed to Jersey City for more than two decades and view Lafayette as an emerging neighborhood with significant growth potential," said David Barry, President of Ironstate Development. "This is a neighborhood clearly on the rise, and we're excited to be a part of it."
The five-story brick, steel, and glass building promises to fit into yet also define the growing neighborhood's aesthetic and will offer studio, one-, two-, and three-bedroom apartments with large windows and high-end finishes. Luxury amenities will include a 21,000-square foot courtyard complete with a swimming pool, sundeck, grills, and a natural lawn. 100 Monitor Street will also feature a fitness center, lounge, and rooftop dog run. And residents can expect to have views of One World Trade Center and Liberty Science Center plus an easy walk to Liberty State Park and the vibrant retail/restaurant corridors along Communipaw and Pacific Avenues.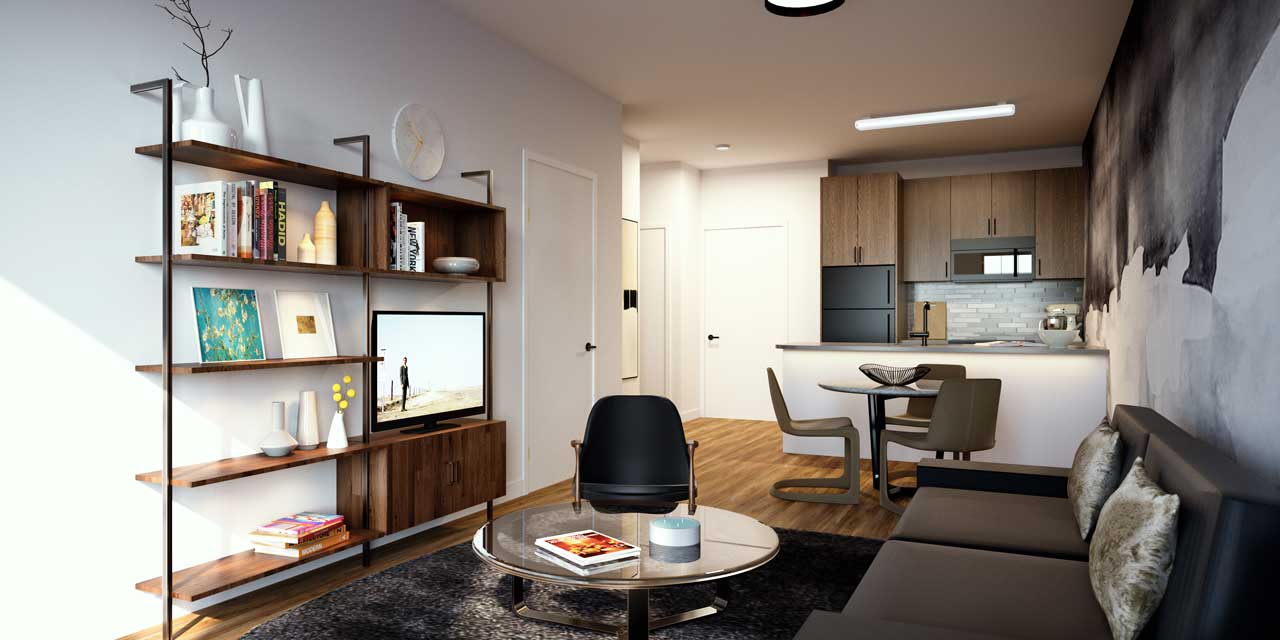 "I am proud to join Ironstate Development, Brookfield Property Group, and Landmark Developers to mark the groundbreaking of an exciting development that will bring jobs and businesses back to the Bergen-Lafayette neighborhood," said Mayor Fulop. "Development interest in Jersey City is moving away from the Waterfront, and we are thankful to those who see the potential of this neighborhood, including its businesses and residents, and choose to invest in it."
The mood at the groundbreaking was jubilant and Mayor Fulop concluded, "This lot, in particular, is the most meaningful…and I'm fairly confident it will transform the area. I look forward to the ribbon cutting in 18 months."