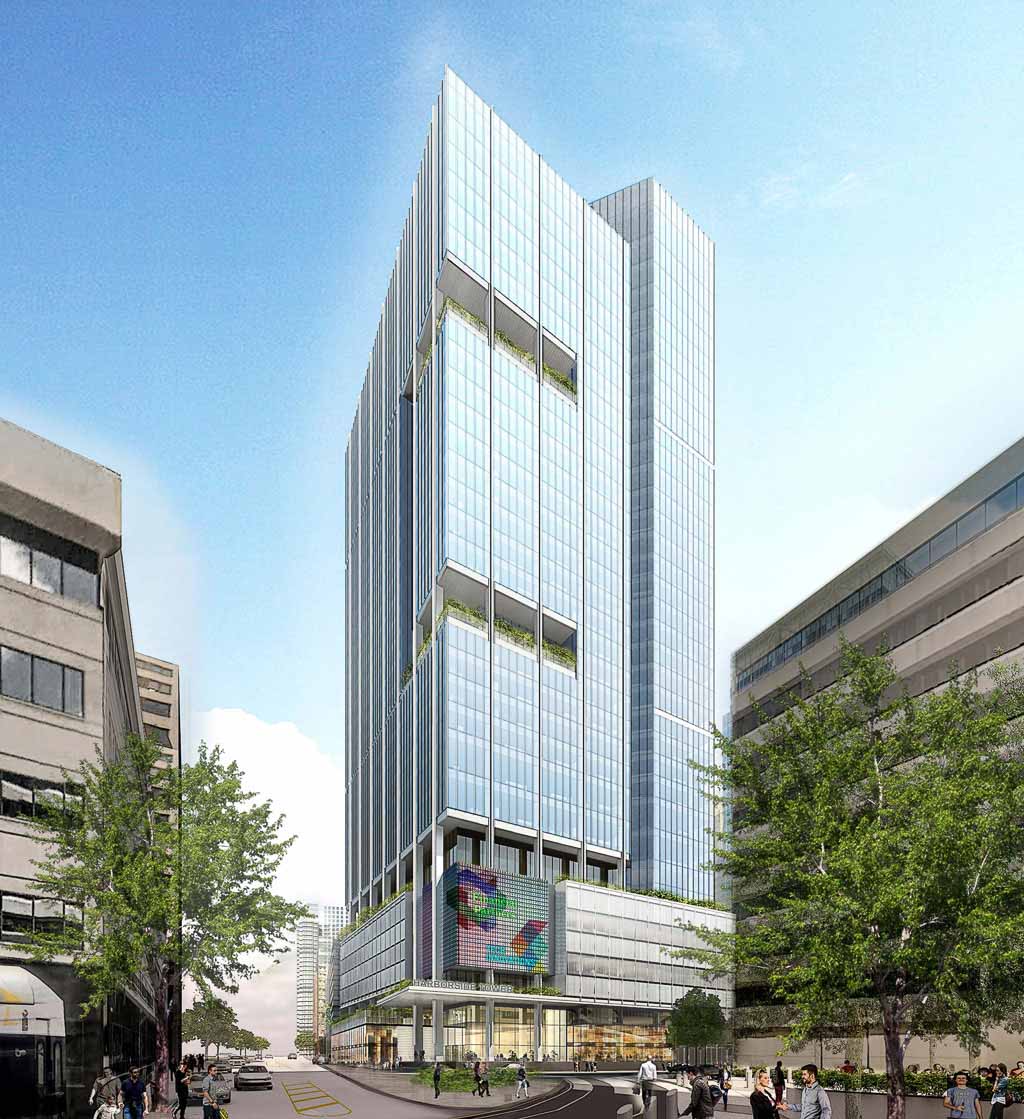 Mack-Cali's footprint along the Hudson River waterfront already clocks in at over four million square feet and that number will soon get even larger, as the company is currently putting the finishing touches on their latest office project that will see them team up with another experienced developer.
The property in question is referred to as Harborside 4, currently a surface parking lot in Jersey City, clustered around several other Mack-Cali office buildings. But the land shouldn't stay that way for long as the company announced in October they were teaming up on a new building with SJP Properties, who recently constructed Prudential's new headquarters in Newark and Hoboken's Waterfront Corporate Center III.
Known as Harborside Tower, the latest venture will feature 1.2 million square feet of what the companies call "trophy" office space. New details have emerged on the LEED building, which will rise 36 stories and hopes to be New Jersey's most technologically advanced and smartest building. SJP's website describes the property as "offering large, essentially column-free floors, one block from the Exchange Place PATH station and Hudson-Bergen Light Rail stop."
New renderings on SJP's website indicate that two of the floors will have patio and green spaces on one of the building's corners, which will face east and sport Hudson River views. The project will also replace every single parking spot in the current lot and then some, constructing a 600-car garage on the lower levels of the building.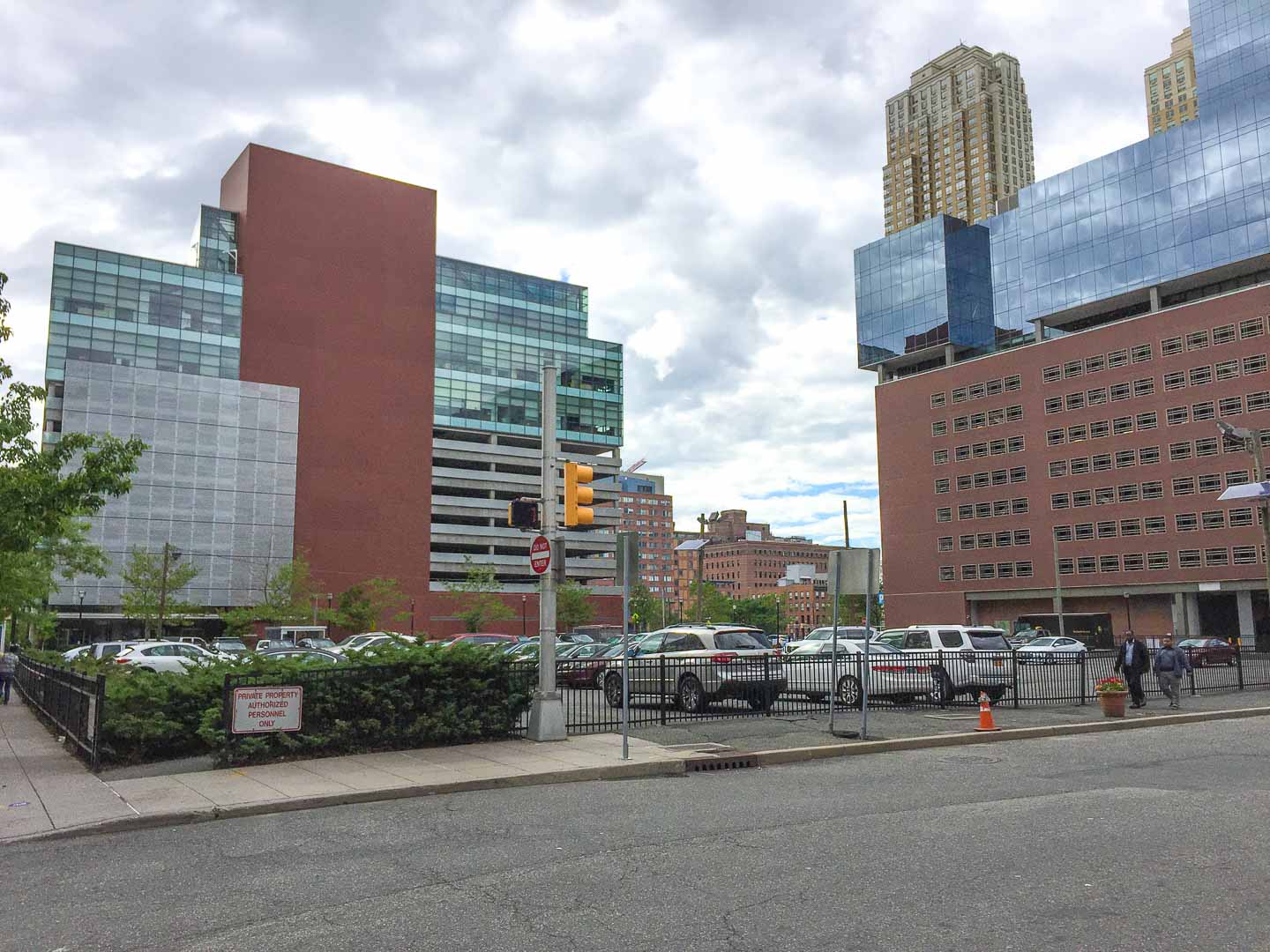 Harborside Tower replacing a parking lot would follow a growing trend in Jersey City's downtown, as Urby, 99 Hudson, Metropolis Towers and the Hudson Exchange West projects are all being built or proposed on former surface parking areas. Considering how little tax revenue surface parking produces and the pedestrian dead zones they tend to create, the shift away from superblocks filled with limited cars looks like a win-win.
After years of being known as a sleepy business district, the neighborhood around Harborside Tower has diversified somewhat and has boatloads of residents on the way via the Jersey City Urby development. A few projects like Harborside Terminal meant to activate the streetscape are also planned.
A timeline for the latest plan is unclear, but Mack-Cali president Michael DeMarco told Real Estate NJ that the project only gets built when the company achieves substantial preleasing at their desired rates.