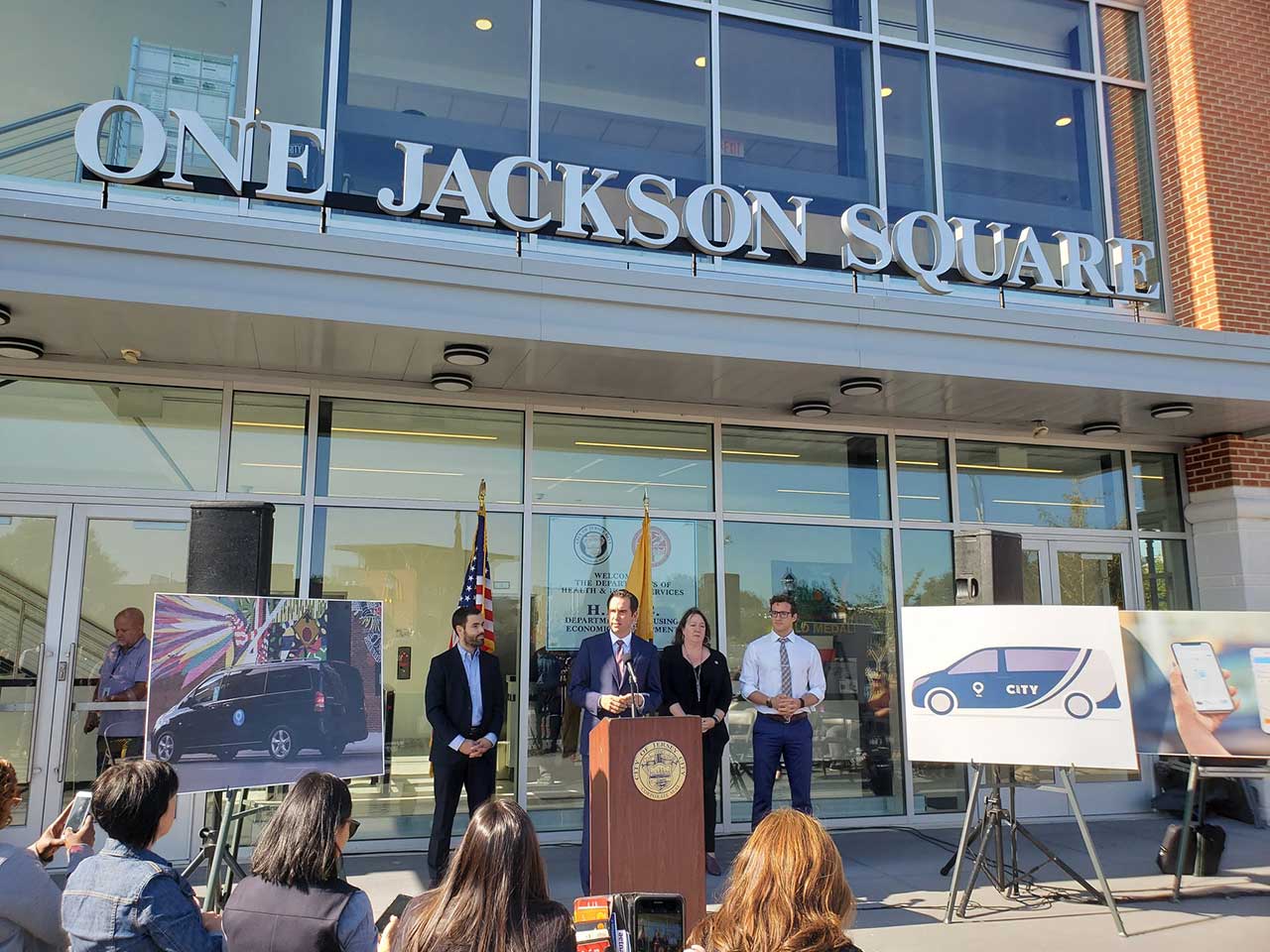 While the Port Authority is making significant upgrades to their PATH system, overall mass transit could stand to be improved in Hudson County. Jersey City just made a significant move that hopes to do just that while better connecting the city's neighborhoods.
Mayor Steve Fulop announced in a press release yesterday that the city will be partnering with Via, a transportation company headquartered in New York City, to bring a new shuttle system to locations throughout Jersey City. Via already operates consumer rideshare services in cities like New York, Chicago, and Washington D.C., but this endeavor will be their first foray into the Garden State.
"As NJ Transit continues to neglect the City's mass transit systems, and without help from the state, we are now creating our own innovative solutions that will meet the needs of our residents," Mayor Steven Fulop said in a statement.
To use the system, residents will need to download the Via app to their phone. After that, they will be able to hail one of the company's shuttles directly from their smartphone, with technology directing passengers to a nearby virtual bus stop that's within a short walking distance.
The routes established for the system will be created based on passenger demand and they will include several shopping and business districts throughout the city. Several PATH, ferry, and light rail stations will be accessible in primary service areas.
Rides on the system will cost $2 and the program will offer discounts for seniors and low-income residents at $1 or less. The rollout of 14 vehicles will start in Greenville and The Heights and at least 10 percent of the program's fleet are slated to be fully electric vehicles.
When operational, service on the Via transit system will initially run from Monday through Friday from 6 a.m. to 10 p.m. The system should be up and running within three months.
Related: