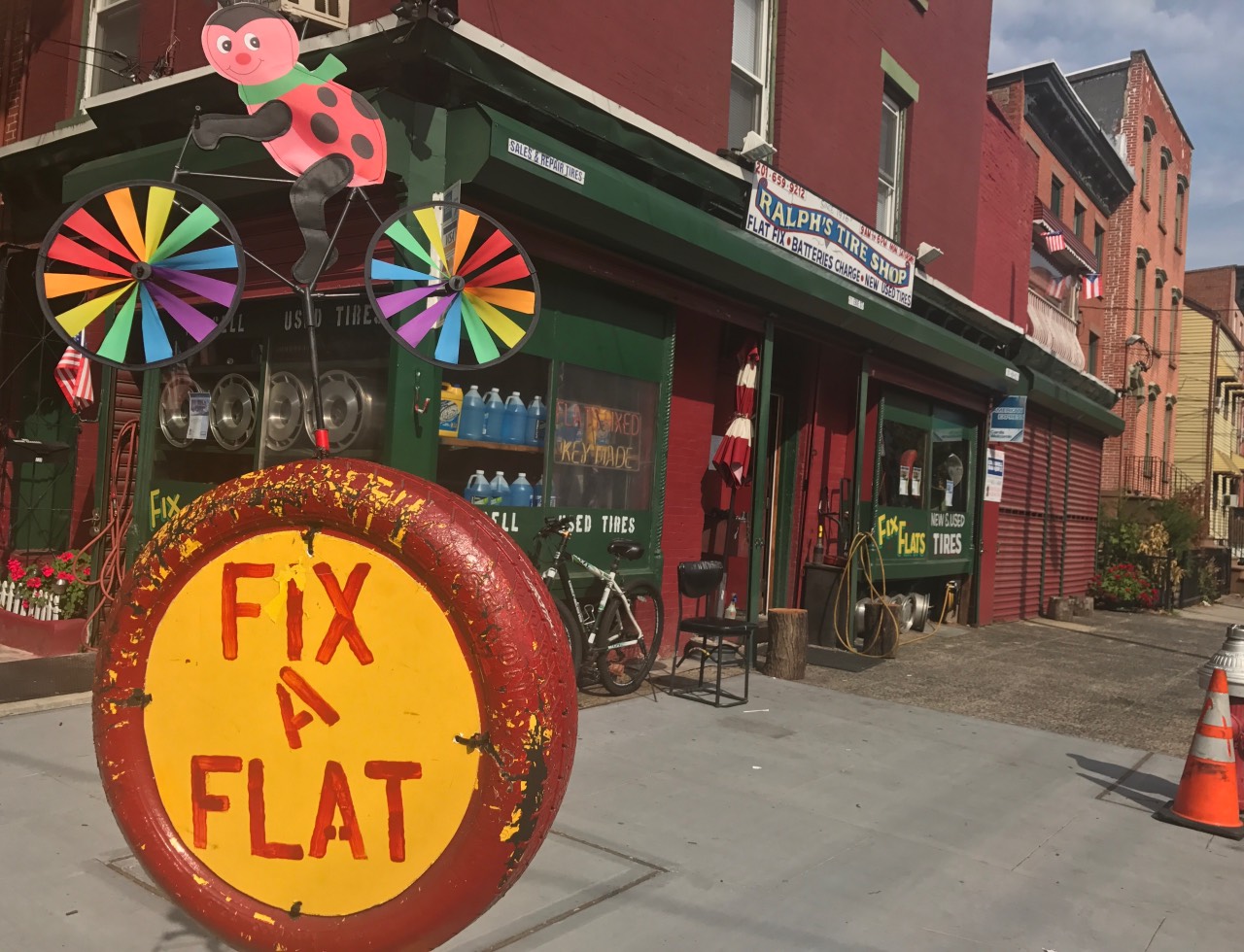 On the corner of 4th and Erie Streets, a tire shop sits in the heart of downtown Jersey City. For over forty years, Ralph's Tire Repair has served a simple purpose: drive your car to the corner and get a flat fixed.
Ralph's is the latest Jersey City institution, a holdout from another era, to make the slow march towards shutting down its doors. Listed for $1.9 million, the building was placed on the market this past spring.
Ralph's Tire Repair is located in the Historic Harsimus Cove neighborhood and sits diagonally from Erie Streets Flats, a 12 unit residential condo development that opened in 2016. One block to the east is Marin Boulevard, a street that has turned into a playground for luxury condominiums and high-rises remaking Jersey City's skyline. (The latest is a two-tower mega project near the Holland Tunnel.)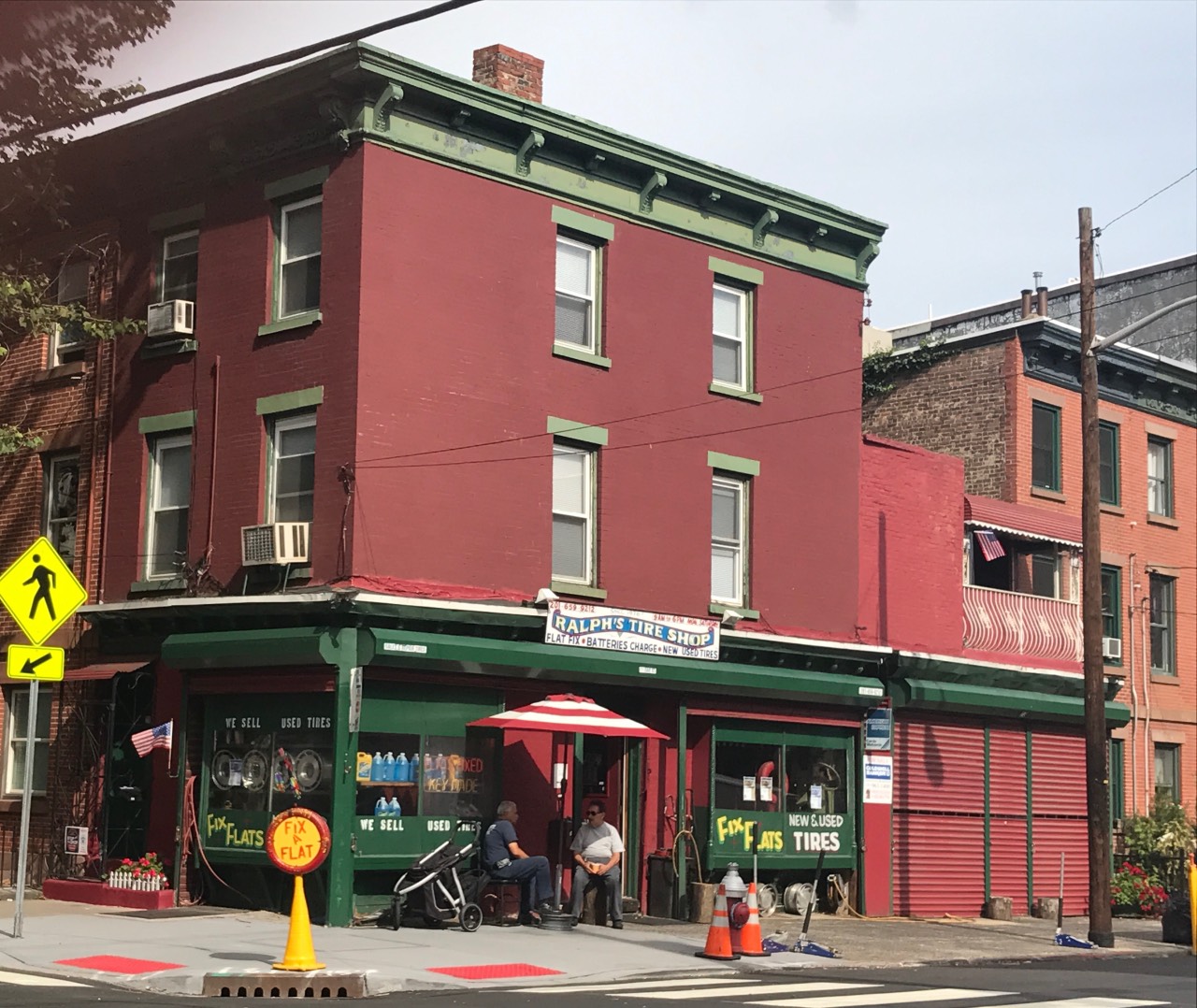 On any given morning, business at Ralph's starts as soon as the "Flat Fix" sign is placed on the corner. Owner Roberto Perez sits in front as people zip by, walking to the PATH station, walking their dogs or pushing strollers towards Hamilton Park. A neighbor, passing by on the other side of the street, shouts to Perez and wants to know if the street sweeper has passed through yet. At times business is slow but then a car pulls to the corner, the driver steps out and pulls a spare tire from the trunk. Perez and his two sons, Luis and Erik, get to work and the sound of an air wrench soon fills the air.
Perez has been an unofficial mayor of his corner of Fourth Street for more than 35 years. At times, he served as a Democratic committeeman for Mayors Schundler and Cunningham, and this past year, he was honored as Entrepreneur of the Year by the Jersey City Puerto Rican Heritage, Arts and Culture. Perez is also an accomplished salsa musician and can found performing at festivals and venues throughout Jersey City.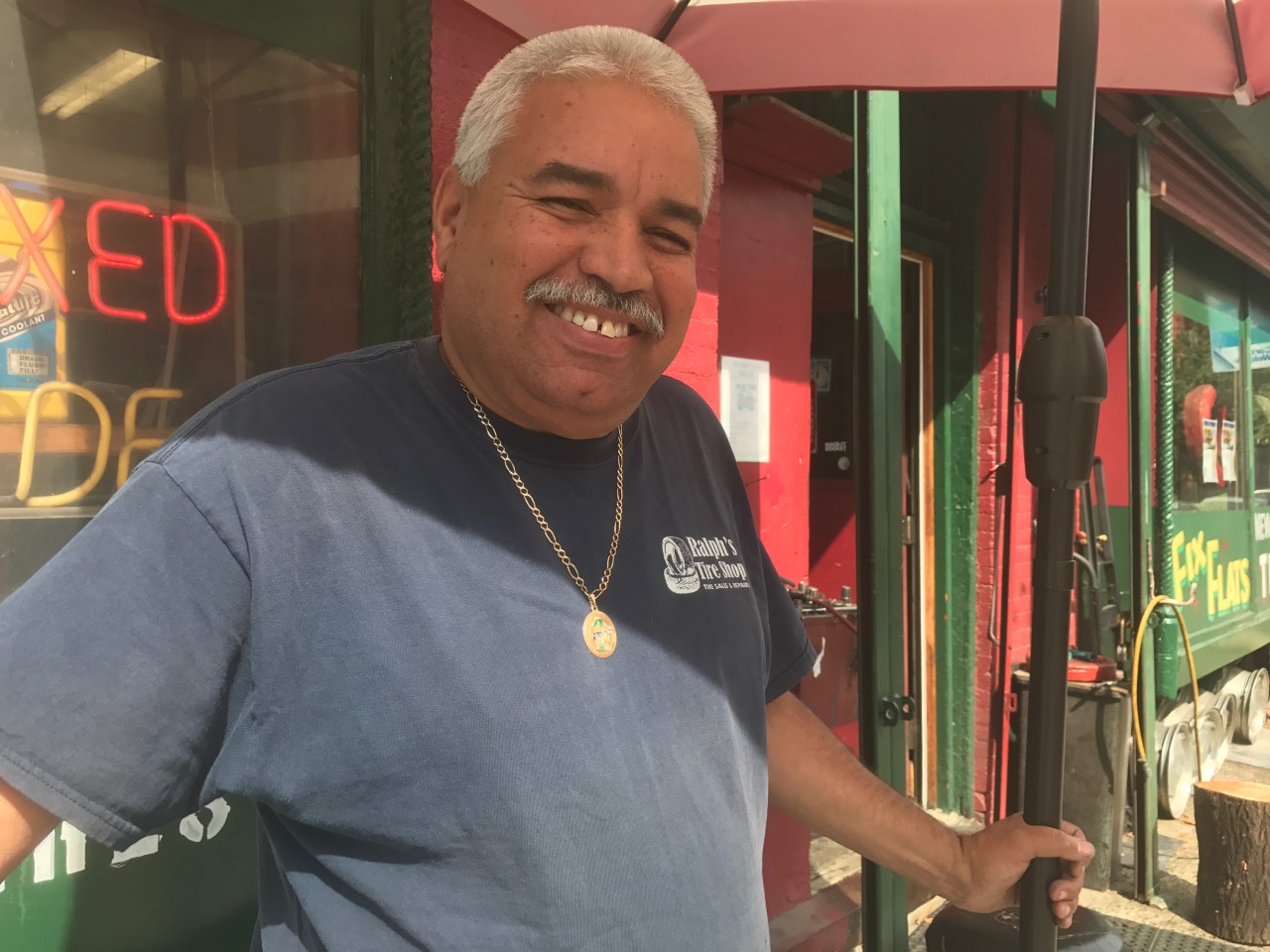 Perez arrived from Puerto Rico in the 1970s, worked at other places in Hoboken and Jersey City, before joining his father at Ralph's. As Perez tells it, "My father started here in 1976. My father bought this building. And then a few years after, I came here to help him. Then I stay here."
Perez bought the building from his father's wife in the late 1970s and kept the name, Ralph's Tire Repair, as a tribute to his father. Since then Perez has watched as the neighborhood changed around it.
"This is the old Jersey City. That's the new Jersey City," says Perez, motioning towards the Newport Mall and the high-rises in the distance. "I remember that was empty. They started building there in 1983, 84. Today that's the center of the city."
As Perez sees it, the changes of the past 7 and 8 years are for the best. "Let me tell you, I love [Jersey City]. No matter what many people say, 'Oh the taxes are high, whatever.' It's high. But it's much better now. That's my opinion."
Jersey City's ongoing development boom is redefining the character of a once notoriously gritty city, and it's easy to romanticize a bar like Golden Cicada, Rolon's or Brazicki's Tavern. Popular culture is filled with images of the neighborhood watering hole, spots that are expected to stand the test of time and always be the place for the community to gather. When they close their doors, people come out in droves for one last Last Call.
A place like Ralph's Tire Repair, however, camouflages itself into the neighborhood. It becomes part of everyday routines by virtue of being physically present on the street. It's less about a communal activity of gathering in a bar; it's about day-to-day work.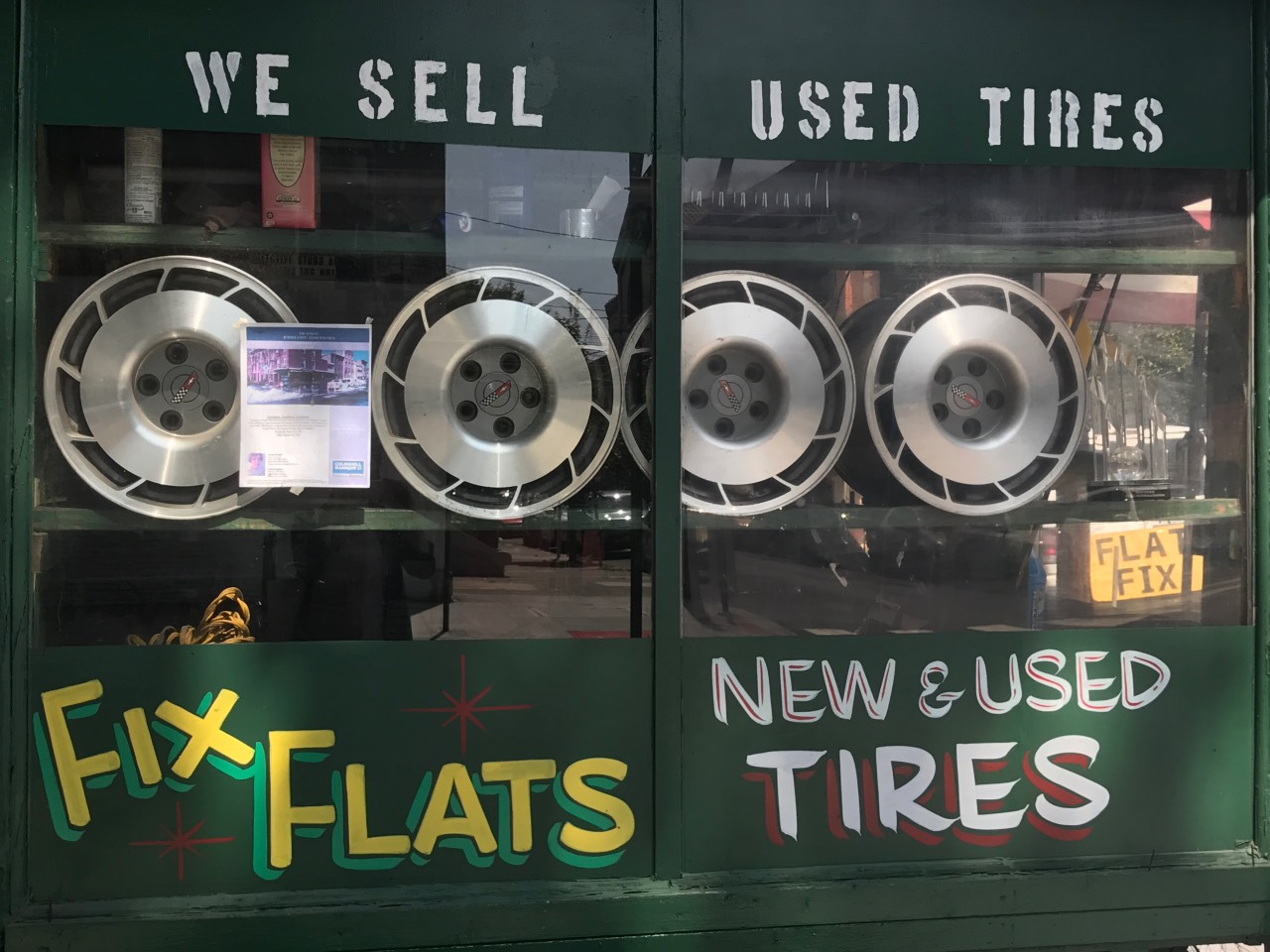 The underlying connection between many of the Jersey City establishments – Sunny's in Journal Square, Brazicki's in the Heights, and now Ralph's – closing in the wake of the city's rapid gentrification – is that they are family-owned, small businesses, most often started by immigrants or first-generation Americans at times when you could build a life in Jersey City, and stay in Jersey City. When these businesses close, it's a sign that the "old Jersey City," that oft repeated phrase tossed driven by nostalgia, is sinking further into the past.
Perez might be retiring and closing Ralph's sometime in the near future but he and his family aren't leaving Jersey City. They plan to buy a home elsewhere in the city. "I just put the property on the market because, really, I here so many years, I'm 63 years old. I'm tired. I want to retire."
And he insists. "I love Jersey City. That's my home."