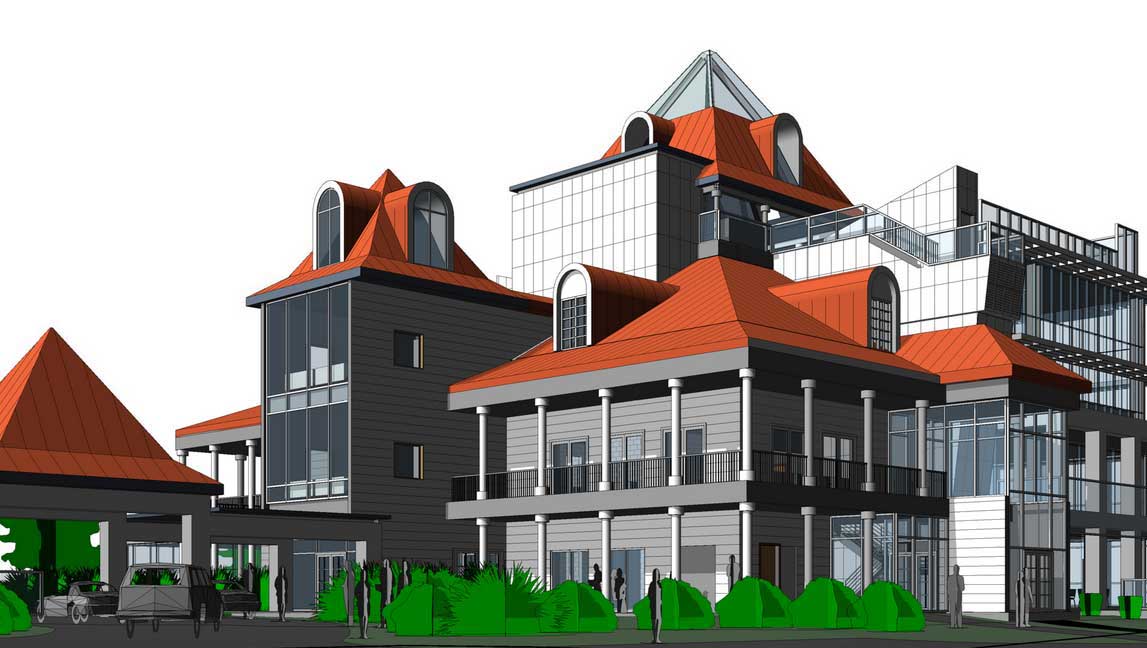 Far too many structures along Hudson County's coastline were devastated when Hurricane Sandy struck in 2012, including a waterfront restaurant space in Jersey City's Port Liberte neighborhood that's been vacant since. But good news is on the way for one of the few remaining Sandy casualties at 2 Chapel Avenue, as a new farm-to-table restaurant, rooftop bar, and banquet facility will be opening this fall.
The latest evolution of New Jersey's waterfront dining scene comes courtesy of Landmark Development, which is run by the husband and wife team of Frank and Jeanne Cretella. The pair also founded sister company Landmark Hospitality, who is responsible for, among other projects, bringing the Liberty House venue to Liberty State Park.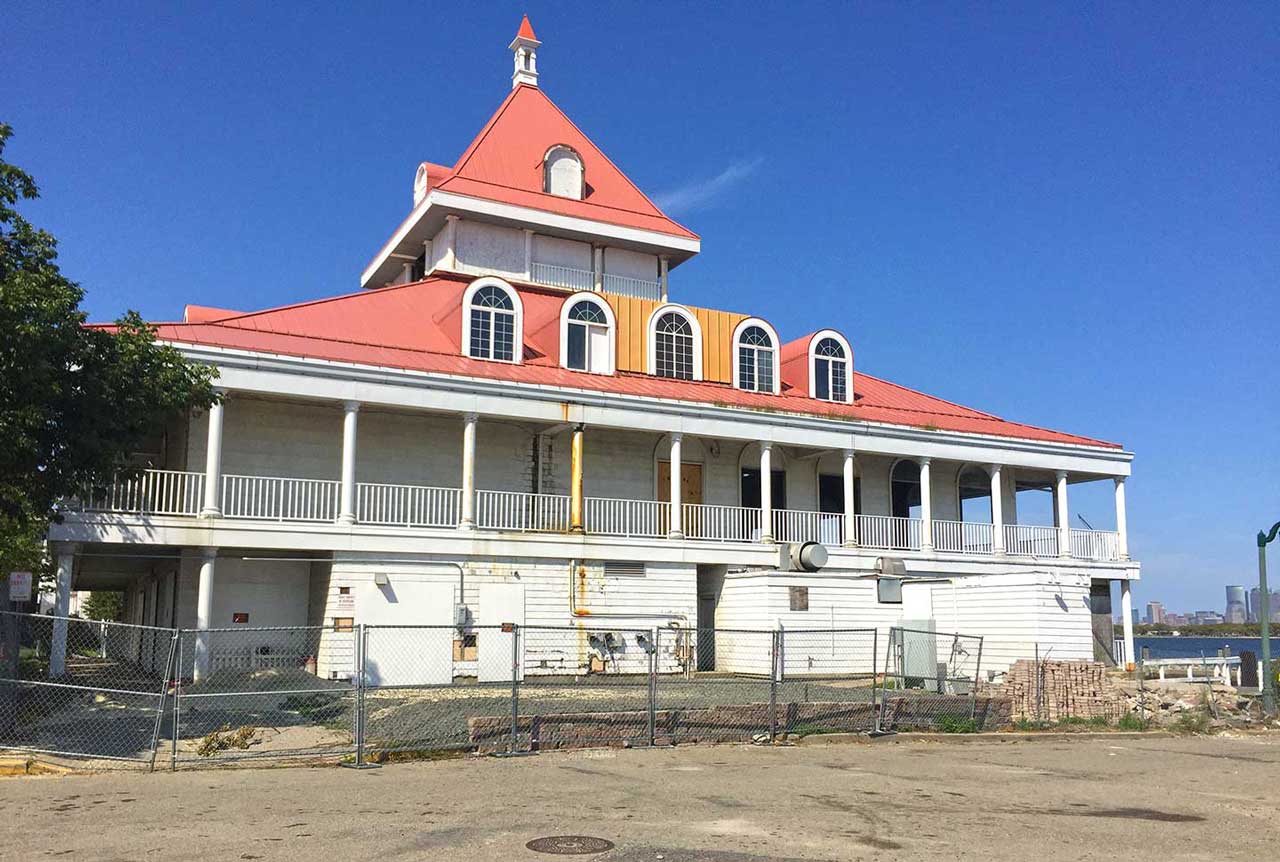 Jersey Digs first reported that Landmark was taking over the Port Liberte space so long ago that some readers started wondering if the deal fell through. Fear not; while the project has been renamed from North River House to Hudson House, they are moving forward and officially launched their website earlier this month.
Hudson House will span three floors and total 40,000 square feet that will include a formal restaurant, two event spaces, and a rooftop lounge. The first floor of the building will house the restaurant, which will feature an open kitchen, lounge, a sunken bar, and an outdoor patio. The future menu at Hudson House will focus on a farm-to-table experience, highlighting local, sustainable, and fresh ingredients. Jazz brunches and live music are also planned for the space, which will feature floor-to-ceiling windows facing the Hudson River.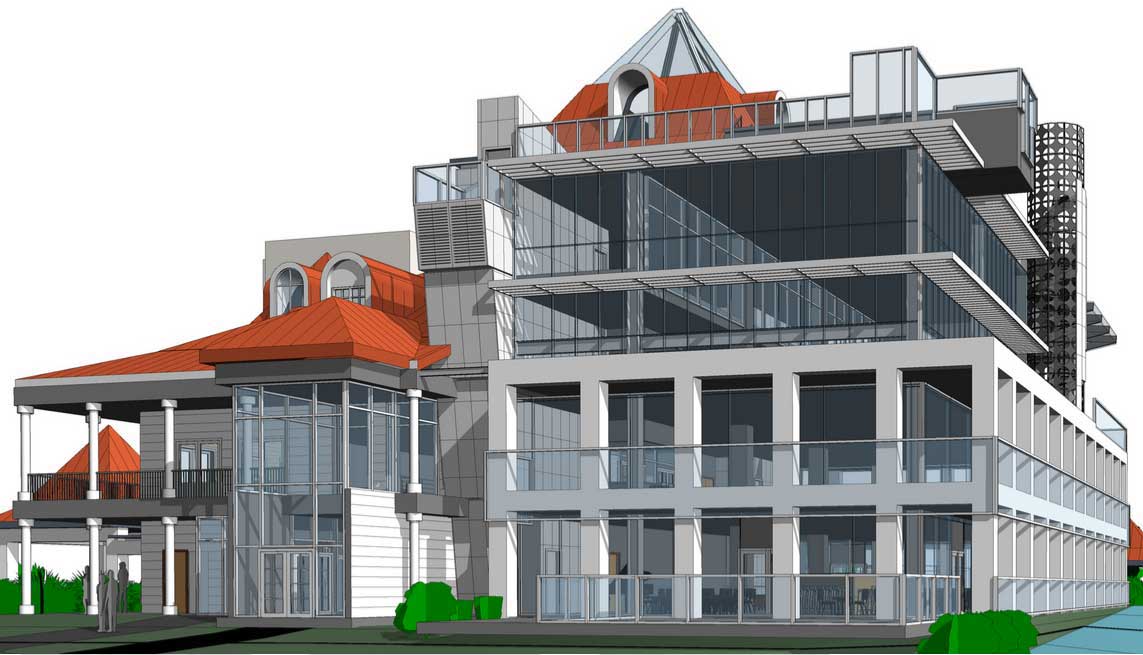 The second and third floors will be devoted to event spaces, with the largest capable of holding up to 500 guests. The fourth floor of the property could really be the star, as it will include a rooftop bar complete with gardens, cabanas, and outdoor lounge furniture. A wrap-around circular bar that includes an indoor section with floor-to-ceiling glass hopes to help showcase some panoramic views, spanning from Lower Manhattan all the way down to the Verrazzano Bridge.
Back when we first reported on the project, Landmark had optimistically hoped to open in 2018. While that didn't happen, Hudson House's Director of Marketing told Jersey Digs that they have weddings booked for mid-September and are focusing on making sure that portion of the business is ready to go.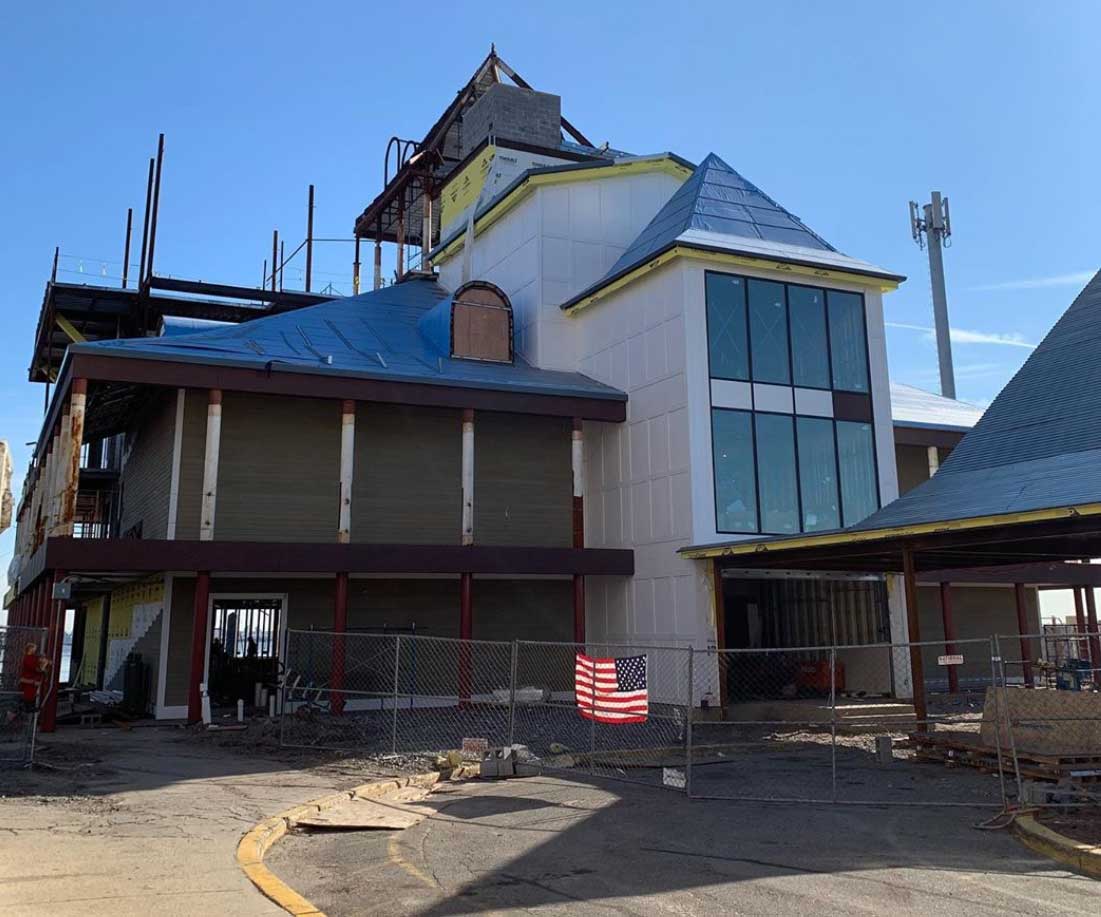 Work has started to pick up at the site in recent months, suggesting that the entirety of Hudson House could be operational by the end of this year. Those interested in keeping tabs on the buildout of the space can follow the company at the Instagram handle @thehudsonhousenj, where they've started to provide regular construction updates in their posts.
Related coverage: