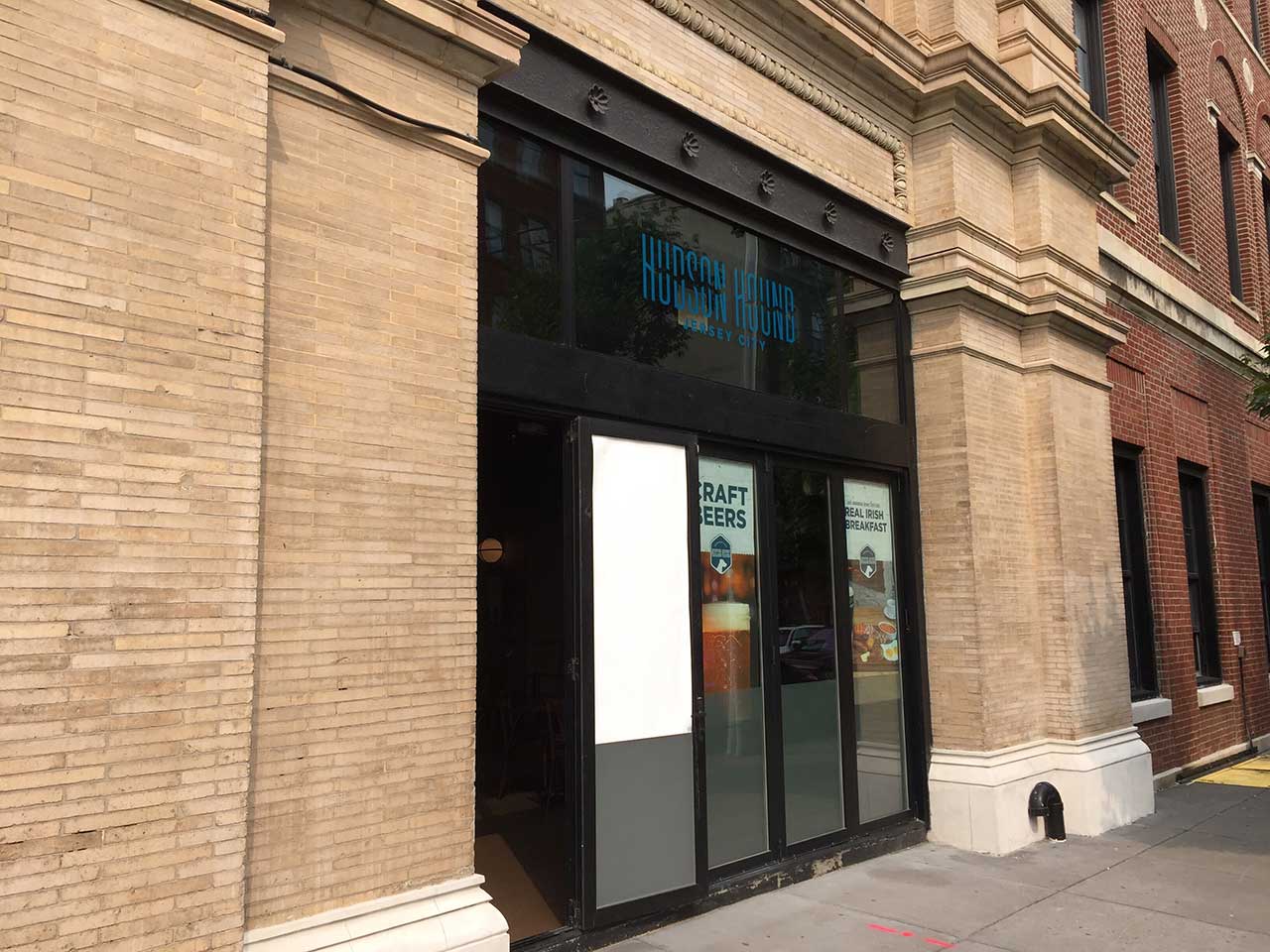 A restaurant group that has been operating in New York City for over two decades will be opening their first Garden State endeavor in a revamped space that's just steps from the Newark Avenue Pedestrian Plaza.
We broke the news back in July about Hudson Hound JC setting up shop inside the former Talde spot at 8 Erie Street. The restaurant was first started at 575 Hudson Street in Manhattan 20 years ago and the same ownership group opened Trinity Bar and Restaurant at 115 Broadway near the World Trade Center four years later.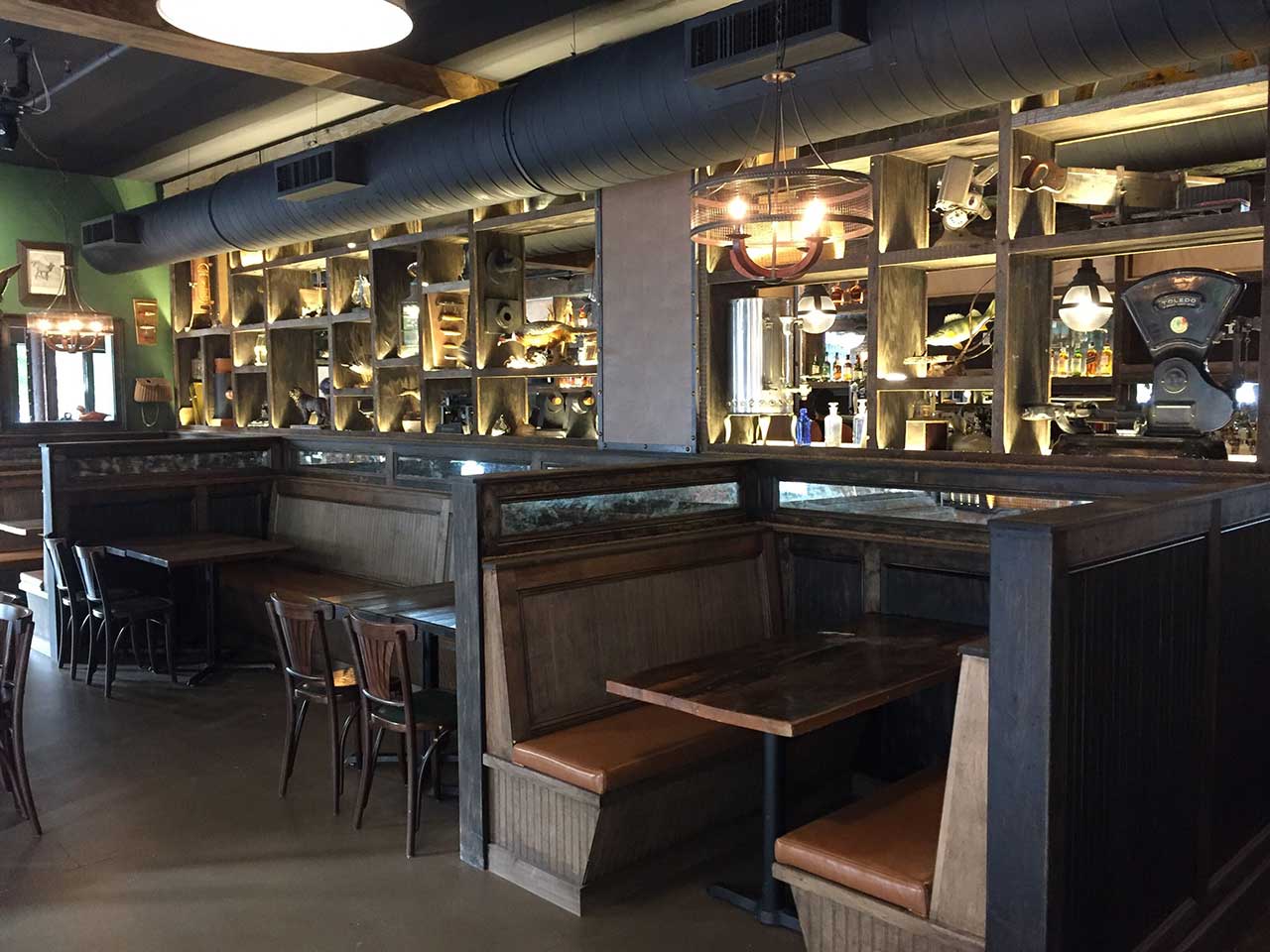 Owner Jason O'Brien and chef Donal Crosbie are both Jersey City locals, with Crosbie originally hailing from Dublin. His culinary work includes working with Wolfgang Puck in Los Angeles to open Spago and an executive chef gig at Morell in Rockefeller Center. The pair's Hudson Hound establishment serves modern American cuisine with an Irish twist that stems from their heritage.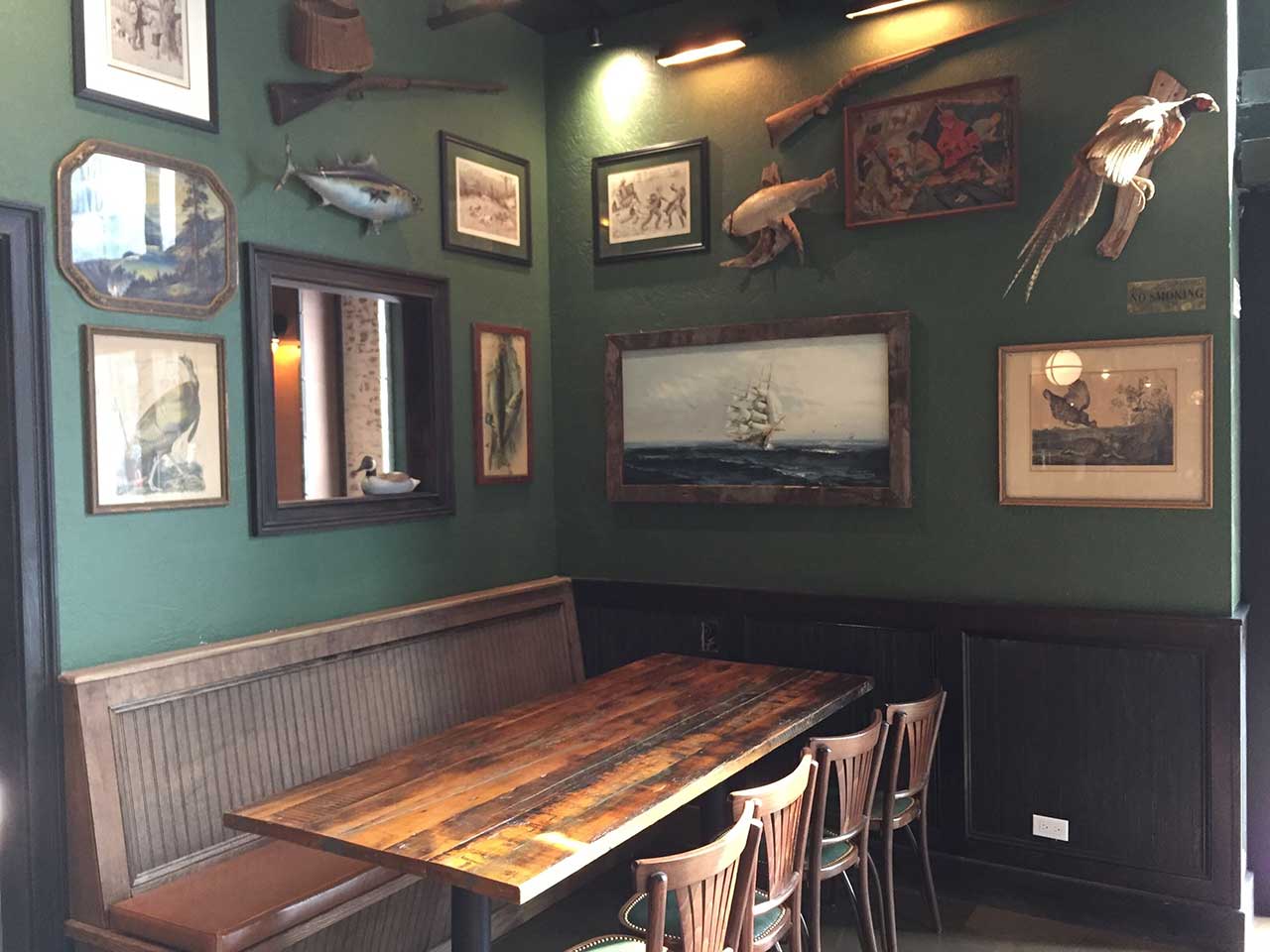 Teaming up with their good friend Ben Kay of Adorn Design to revamp their Jersey City space, the upcoming restaurant features lots of wood and original brick for a warm, bright environment. The restaurant sports a "snug" in a nod to Ireland's watering hole history that consists of a small screened-off room next to the bar.
The former Miss Wong's speakeasy space, which looks to open sometime next year, is included in the endeavor and will be entered via a new hidden "door" that's been installed behind the bar.
Hudson Hound JC has a cocktail menu and 12 beers on tap to compliment their seasonally rotating menu that will be changed up every 12 weeks. Highlights include their adobo spiced rotisserie chicken or a house made turkey burger with thyme, challots, and mustard. The restaurant will also be serving a traditional Irish breakfast on Saturdays and Sundays, with service running from 10:30 a.m. to 4 p.m.
Hudson Hound JC will be open for dinner seven nights a week and will feature outdoor seating and indoor dining at 25% occupancy per current COVID-19 regulations. Their first day of service will be September 17 following a ribbon cutting ceremony and they will be taking reservations on Open Table via their website.
Related: