Eateries from Low Fidelity to Corto to Bread and Salt have been reviving Palisade Avenue over the last few years and a new spot that's tailor-made for the realities of COVID-19 has just opened along the emerging street.
Ichiban To Go started serving customers last week out of their space at 365 Palisade Avenue. The business comes from New York City via Princeton, as James Chuang and his brothers first opened their initial outpost near the Ivy League school back in 1997.
The business has evolved from a small, family-run restaurant into a luxury sushi catering company that has worked events at many of Manhattan's most-coveted venues including Cipriani, The Plaza, and Mandarin Oriental. But despite the glitz of the big city, the company still prides themselves on their 20-year legacy of service sushi with top-grade ingredients.
Ichiban To Go's new storefront at the corner of Palisade and Franklin has a small customer service area, as the restaurant only offers delivery and take-out fare. Besides a large variety of sushi rolls, the eatery sports a few unique concoctions like a sushi "lollipop" or a ramen taco that includes teriyaki pork belly, pineapple, onions, and cilantro.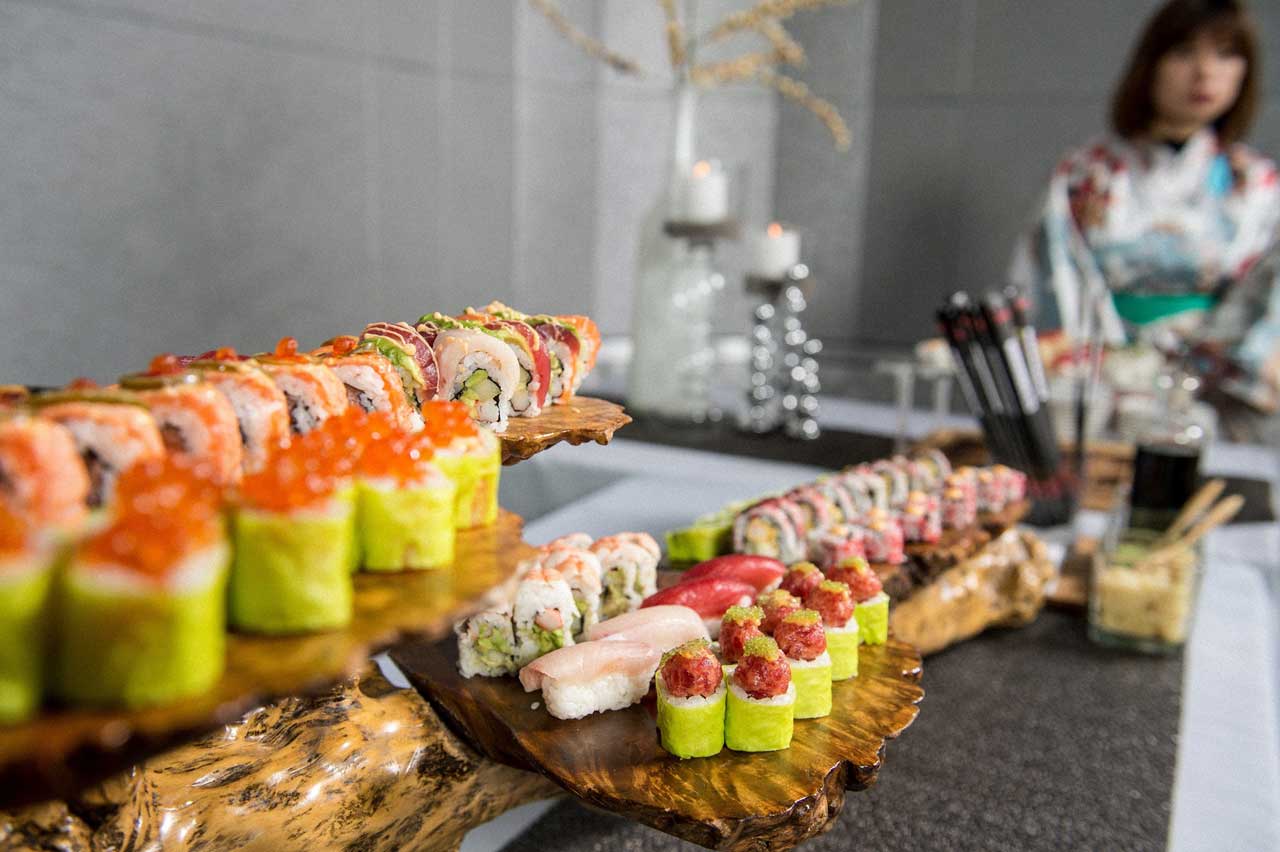 A sushi burger adorns the menu at the restaurant, as does sushi pizza. The dish consists of a crispy pancake with spicy tuna, seaweed salad, eel sauce, wasabi aioli, and tobiko. Appetizers of fried calamari, pan fried shrimp dumplings, and pork belly or peking duck bao buns are served and other non-sushi entrees include a miso glazed salmon or teriyaki glazed ribs.
The restaurant has a few single portion bento boxes available and have online ordering up and running through their website. Ichiban To Go is closed on Tuesdays, but otherwise has hours from noon to 8 p.m., with a closing time of 9 p.m. on Fridays and Saturdays. The business can be followed on Instagram at the handle @ichibanjapanesecatering.
Related: