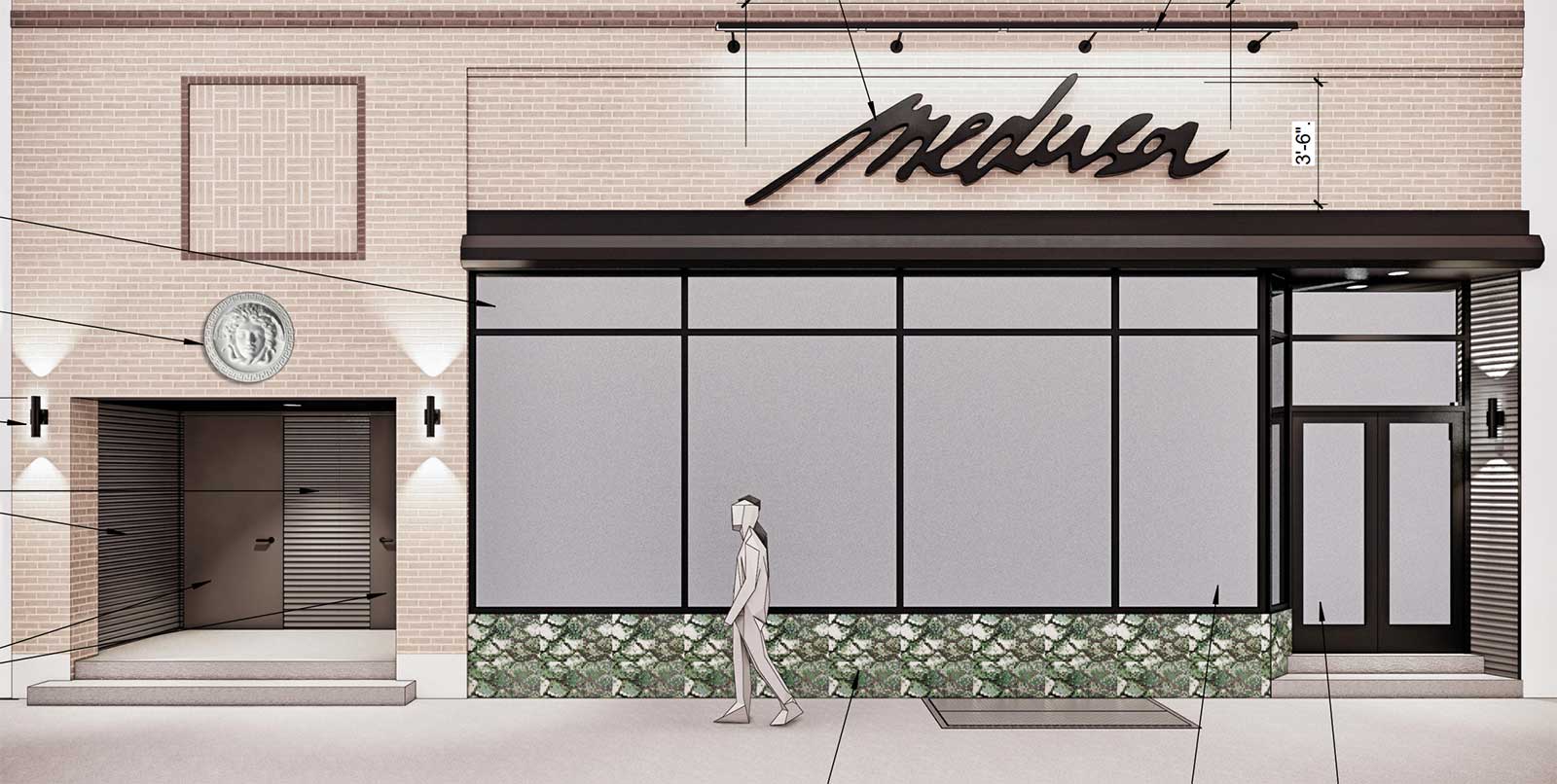 With the race to open Jersey City's first cannabis businesses officially underway, a prominent university in McGinley Square is looking to void approvals for a dispensary and lounge near their campus.
On August 3, St. Peter's University filed a lawsuit against Medusa LLC in Hudson County Court seeking to overturn a plan from an endeavor called Medusa at 759A Bergen Avenue. Jersey Digs profiled the business earlier this year shortly after the planning board signed off on their application to open a dispensary that includes a basement consumption lounge.
Also named as a defendant is Jersey City's planning board, who approved the Medusa plans during their April 5 meeting. Medusa was granted a conditional use variance to convert their space from a clothing store into a class five adult-use cannabis dispensary, but St. Peter's says the approvals should be thrown out due to Medusa's proximity to their campus.
The lawsuit, filed by Newark-based law firm Genova Burns, claims that approval for the conditional use requires that the main entry door of any cannabis "be at least two hundred feet from any school identified on the City's Official Drug Free School and Park Zone Map," per section 151-1 of the Jersey City Municipal Code.
While the case notes that the city's code does not define the term 'school' in clear terms, it claims that Jersey City's Official Drug Free School and Park Zone Map identifies Pre-K, K-12, and both college and universities, with St. Peter's campus being designated as "school number 101."
The university claims in their lawsuit that despite their new Ignatius Hall dormitory at 762 Montgomery Street being approximately 65 feet from the proposed Medusa site, Jersey City's planning department relied on a scheme called the "Cannabis Retailer Buffer Map" that doesn't include colleges or universities as schools when considering Medusa's application.
"The issue of whether the dormitory being within 200 feet of the property's proposed storefront violates a condition of the proposed use was raised on several occasions by [St. Peter's University counsel," the complaint says.
But the case claims that "planning staff determined that the term school does not include a university and that therefore the immediate proximity of the dormitory to the [Medusa] property was not considered."
While an inquiry Jersey Digs placed to the communications department at St. Peter's University has gone unanswered, they have been vocally opposed to the dispensary.
The complaint notes that their counsel went to great lengths before the planning board to explain "the substantial negative impacts Medusa's cannabis establishment and consumption lounge would have…both to SPU's underage student population and the community as a whole."
On the flip side, Jersey Digs is awaiting comment from Medusa owner Haytham Elgawly regarding the lawsuit.