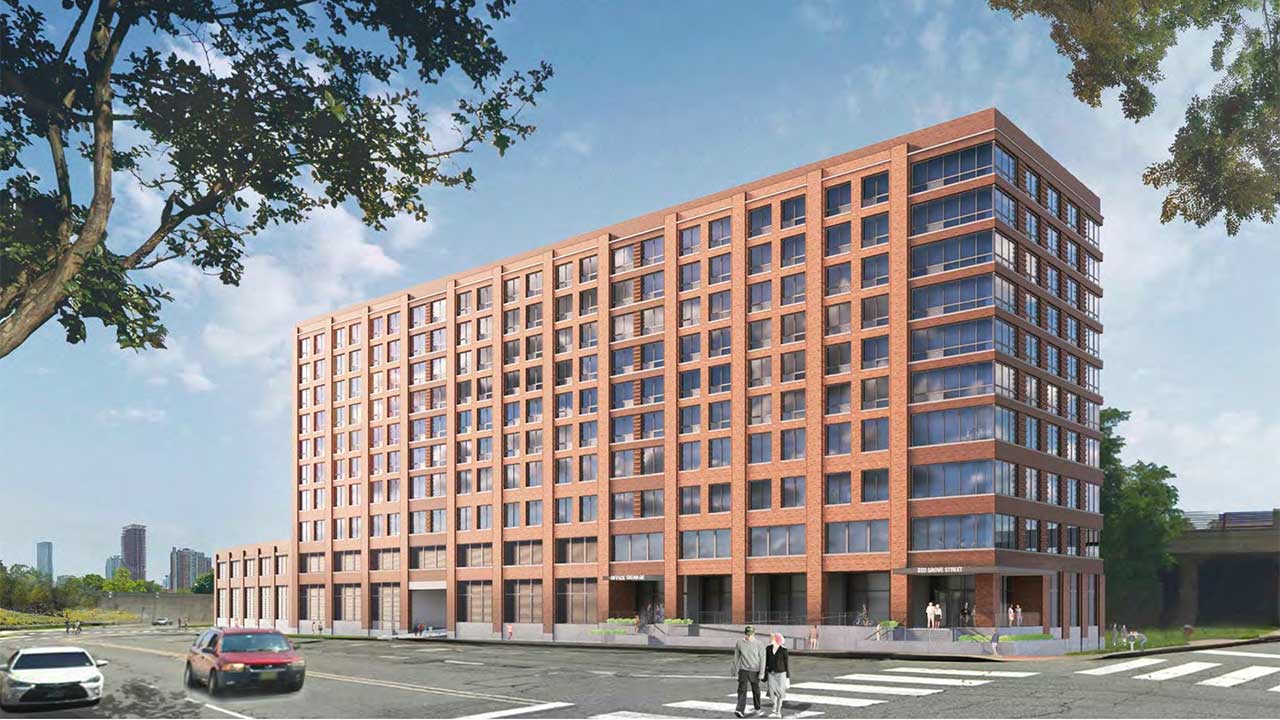 A meeting this week could be the public's last chance to weigh in regarding two proposed developments near Jersey City's border with Hoboken.
Final major site plan approval hearings regarding the mixed-use buildings that Newport Associates Development Company is envisioning for the corner of Grove Street and 18th Street are scheduled to take place during the Jersey City Planning Board's meeting on Tuesday, October 19.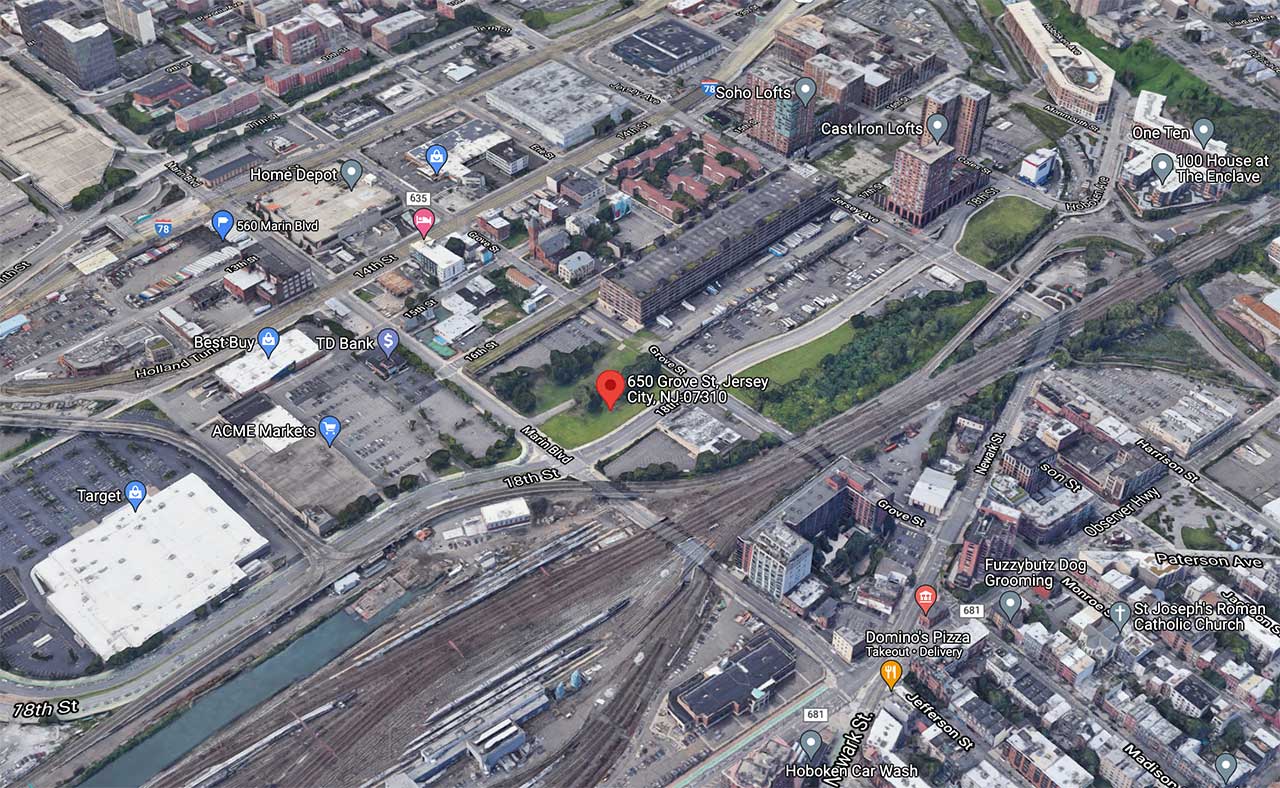 Affidavits associate Newport Associates Development Company with addresses that are used by LeFrak and Simon Property Group.
The two developments are each expected to be 10 stories tall and would sit diagonally across from each other on properties that currently sit vacant near Lackawanna Center.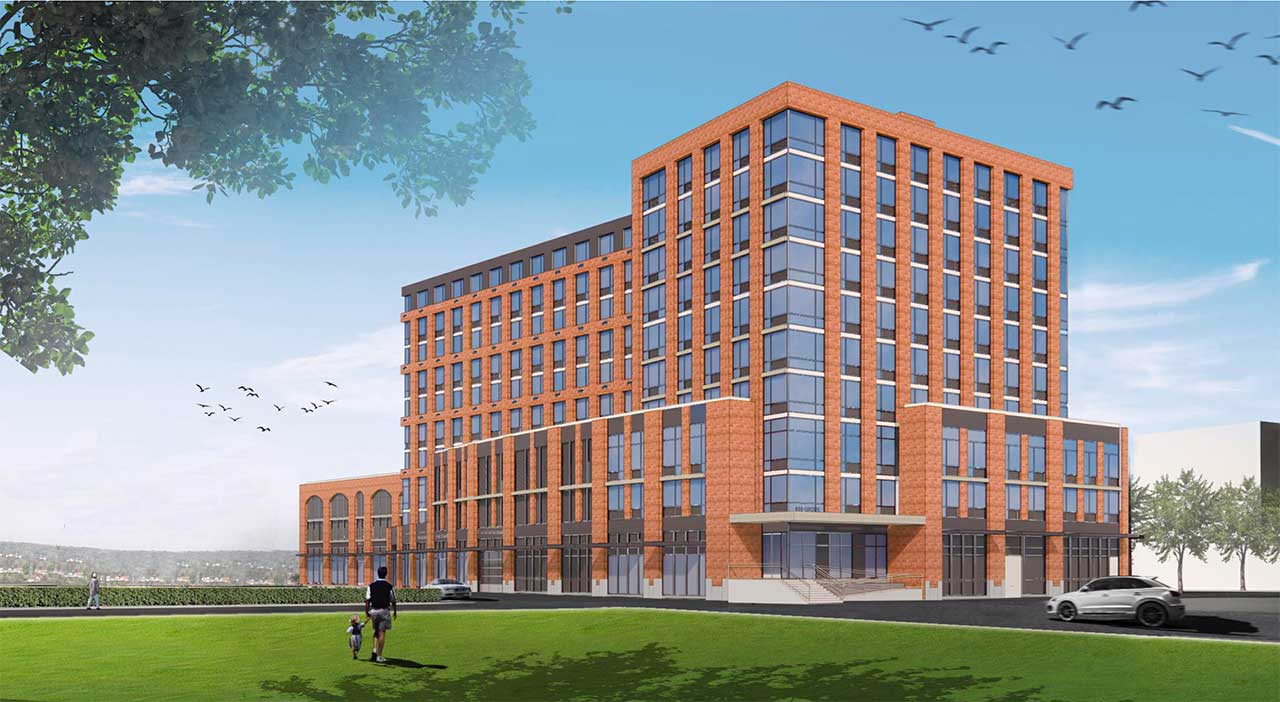 At 650 Grove Street, 108 residential units, 34,346 square feet of office space, and 80 parking spaces are still planned, according to an application, though no "affordable housing units" would reportedly be created.
Meanwhile, at 659 Grove Street, developers are looking to construct 139 residential units, 11,050 square feet of retail space, and 102 parking spaces, site plans show.
Tuesday's meeting will be held over Zoom at 5:30 p.m.
Note to readers: The dates that applications are scheduled to be heard by the Jersey City Planning Board and other commissions are subject to change.