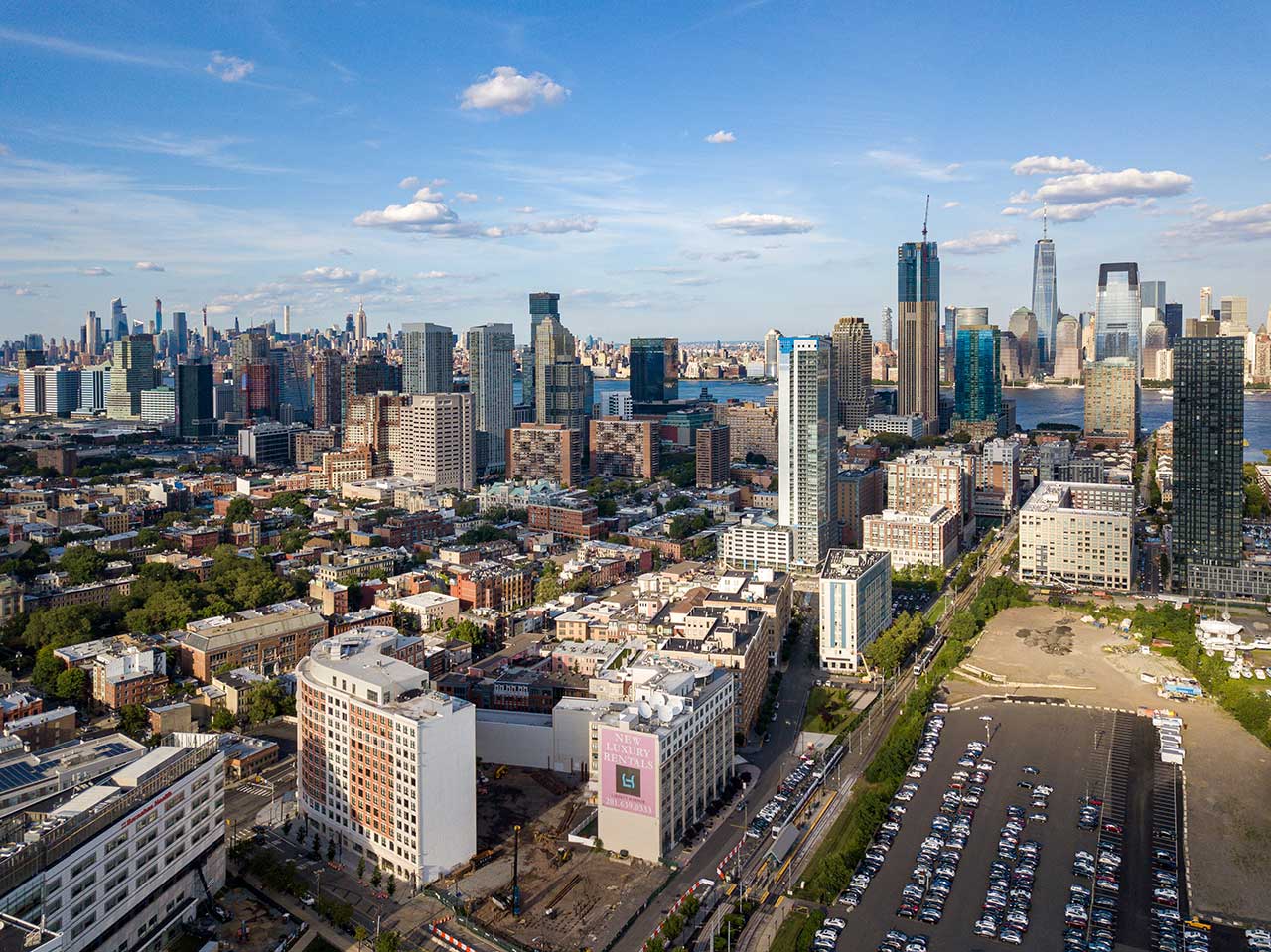 The well-documented building boom that has taken place in Jersey City ranks among the country's best based on new research that examines America's downtown cores.
StorageCafe, a self-storage marketplace, has released a study profiling downtown apartment construction over the last decade. The company pulled data on multi-family units built within the 100 largest cities in the U.S. and then considered only new residences created within the downtown areas based on corresponding zip codes.
Jersey City is the downtown multifamily construction champion of the East Coast based on the data, coming in with the 8th-most impressive transformation of the decade. Hudson county's largest city added no less than 10,000 new apartments to its downtown over the last ten years, with the new units now making up roughly 60% of the total stock.
The eighth-place ranking puts Jersey City just behind the downtown core of Denver and ahead of Brooklyn, with the New York City borough adding 9,623 units to its' downtown. Jersey City's downtown building boom peaked in 2017 with almost 3,000 units added, while the current year is estimated to add another 1,290 units to the Downtown core.
Construction activity doesn't show any signs of slowing down, as the study determined an additional 1,200 units are currently under construction throughout Jersey City's downtown. There are also massive plans in the works within downtown's Newport neighborhood and Goldman Sachs recently won approvals to bring two towers containing almost 2,000 to the city's waterfront.
Not included in StorageCafe's study was Journal Square, which falls outside of downtown but is most certainly the fastest-growing neighborhood these days. Massive towers like One Journal Square, Journal Squared, 425 Summit Avenue, Journal Square Urby, and more are all under construction and will be adding thousands of new residents to the area over the coming years.
In terms of the rest of the country's downtowns, Atlanta ranked first for apartments built over the past 10 years, with over 21,500 apartments added to the local inventory. Los Angeles came in second with over 19,000 units added to their downtown, with Houston, Charlotte, and Miami rounding out the top five.
The study found that the nation's 100 largest cities added about 391,000 downtown apartments from 2013 through present day, which currently represents 37% of the total inventory of multifamily units within those areas.