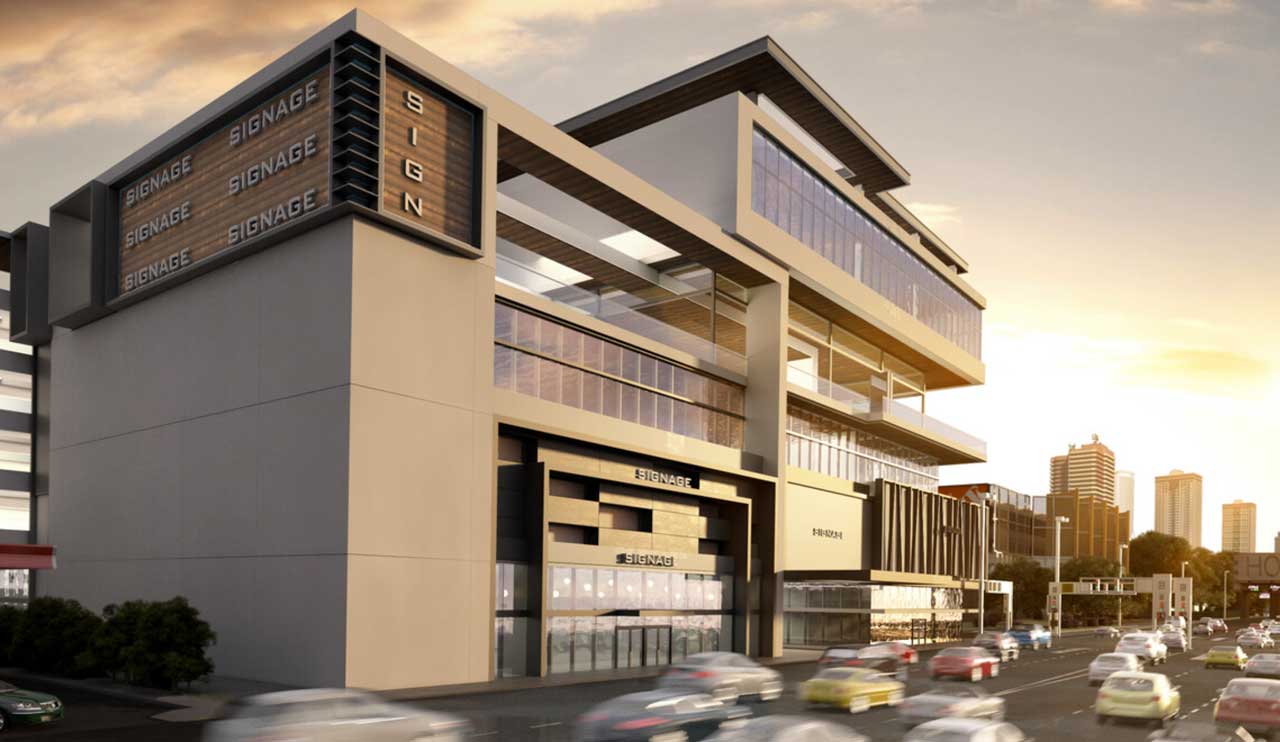 A large parcel that's surrounded by the main access roads for the Holland Tunnel could be transformed into a sprawling retail and restaurant development that includes a hotel and large parking facility.
A 2.6-acre parcel at 575 Manila Avenue has served as home to a Buy-Rite liquor store for several years and recently hosted a public art project. The land is owned by a company called Cathay Investment Corporation, although it appears Buy-Rite is the behind the development proposal that has emerged and could be re-opening in the project if it gets built.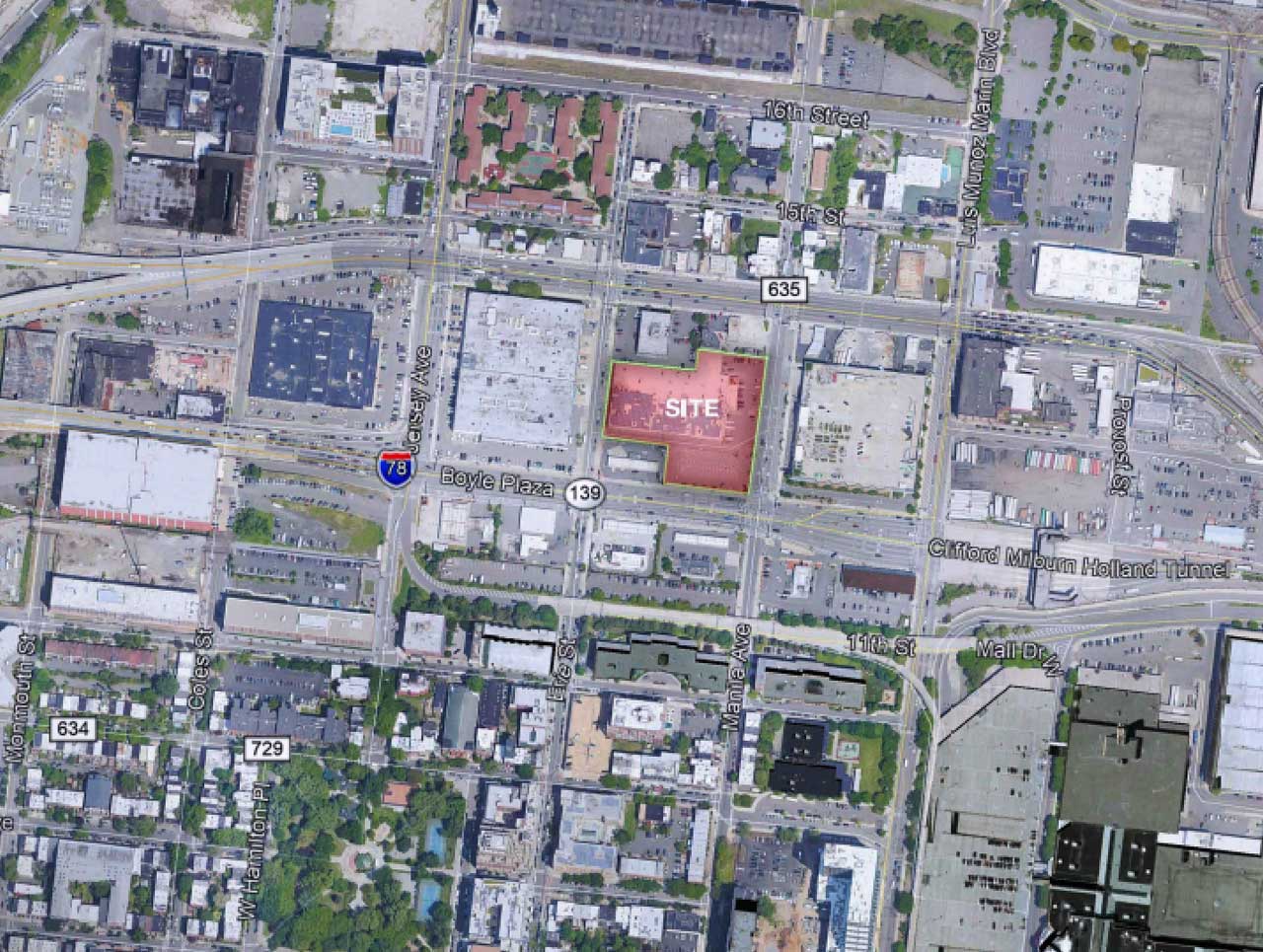 The scheme would demolish the Buy-Rite structure and parking lot currently built on the irregularly shaped parcel, which does not include two gas stations that are located north and south of the property. Designed by New York-based SBLM, the project is being referred to as Gateway and would rise five stories plus a roof terrace.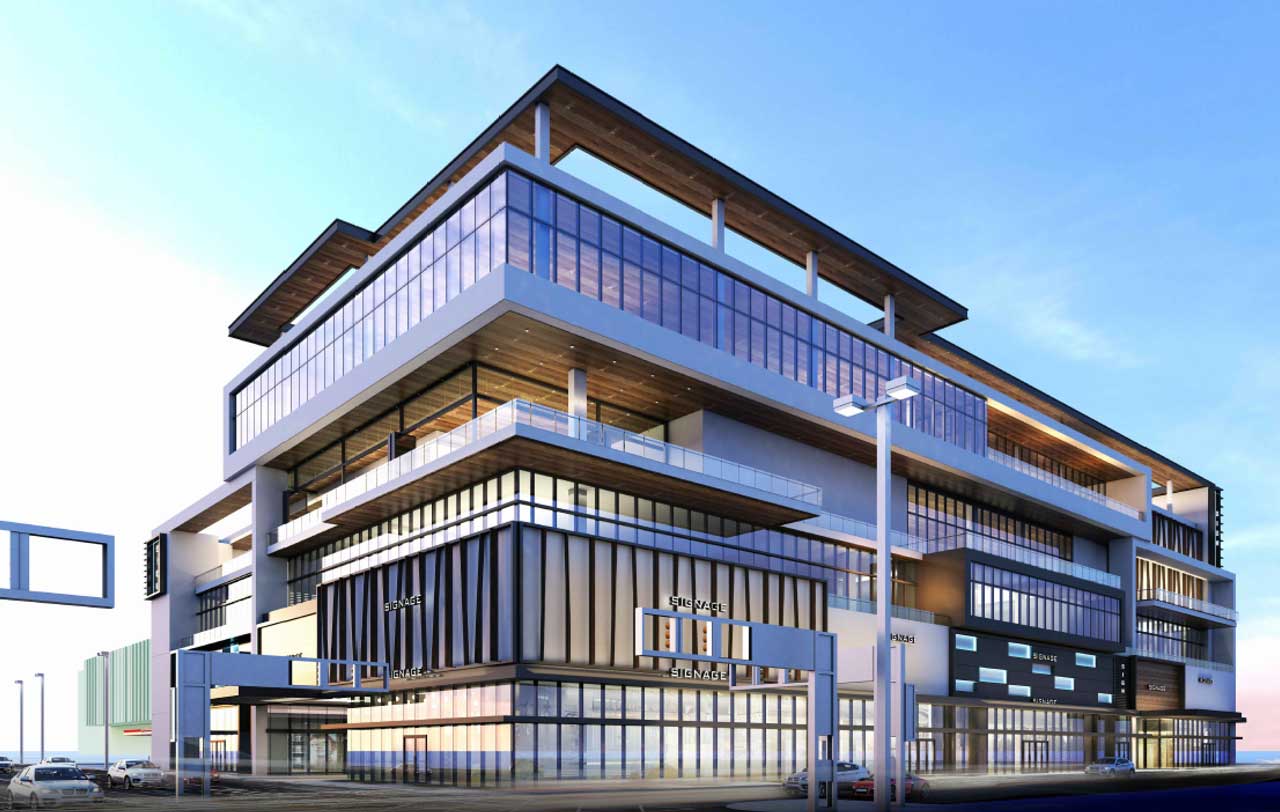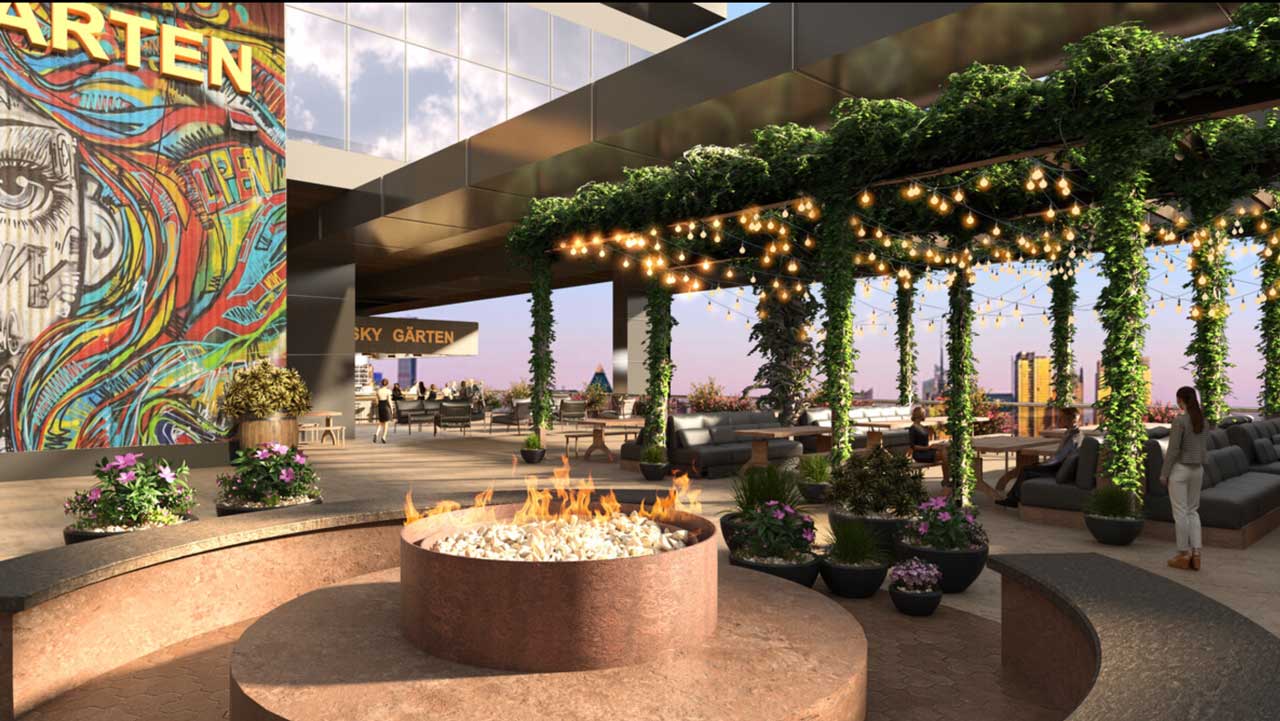 The tallest point of Gateway would hit 105 feet, although plans posted as part of a real estate listing note that the proposal is "fluid." 20 separate spaces totaling 310,000 square feet of leasable area are included throughout the proposal, which breaks down as approximately 30% retail, 20% hotel, 25% office, and 25% recreational.
All floors of the proposed project would feature ceilings of at least 11 feet in height and the totals in the proposal include 139,000 square feet of retail space. An additional 42,000 square feet of restaurant space would be featured, and 15,000 square feet of hospitality and hotel space are included on the top floor of the building.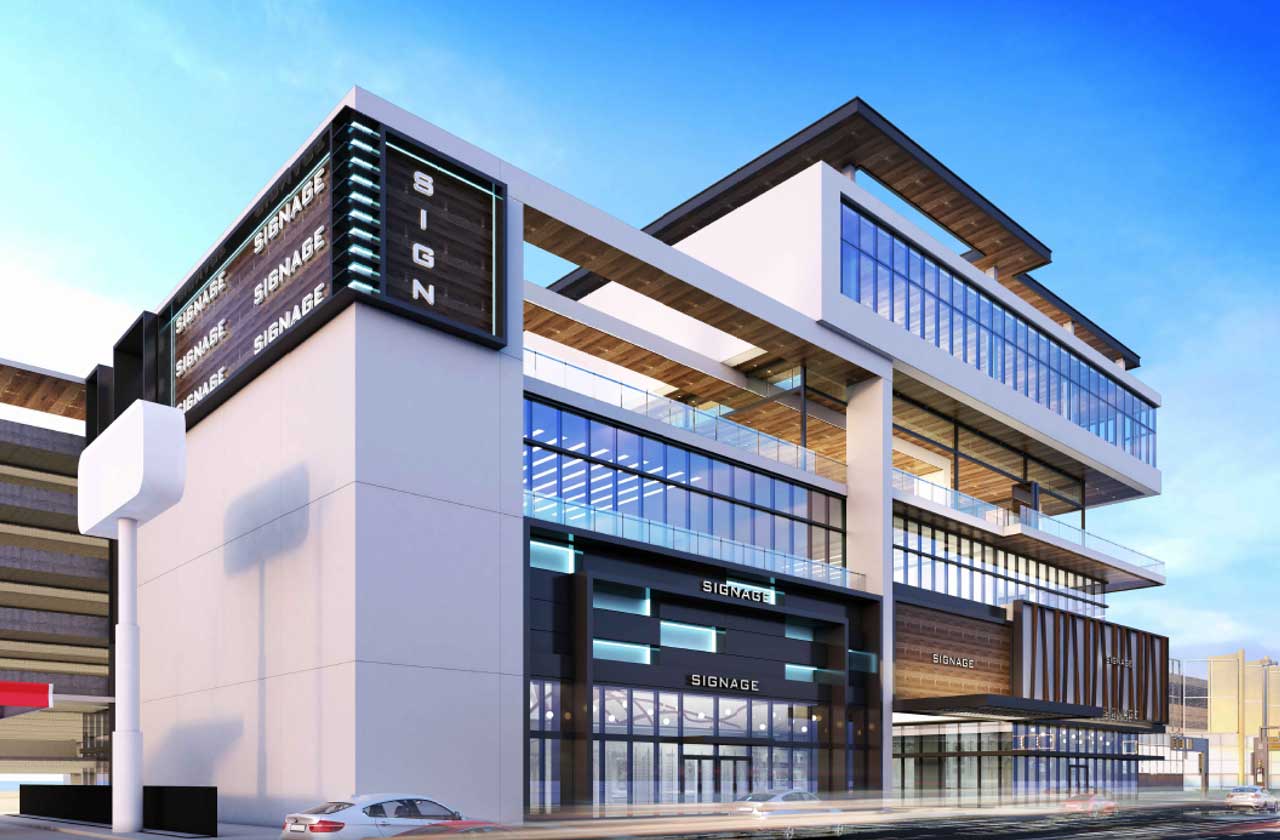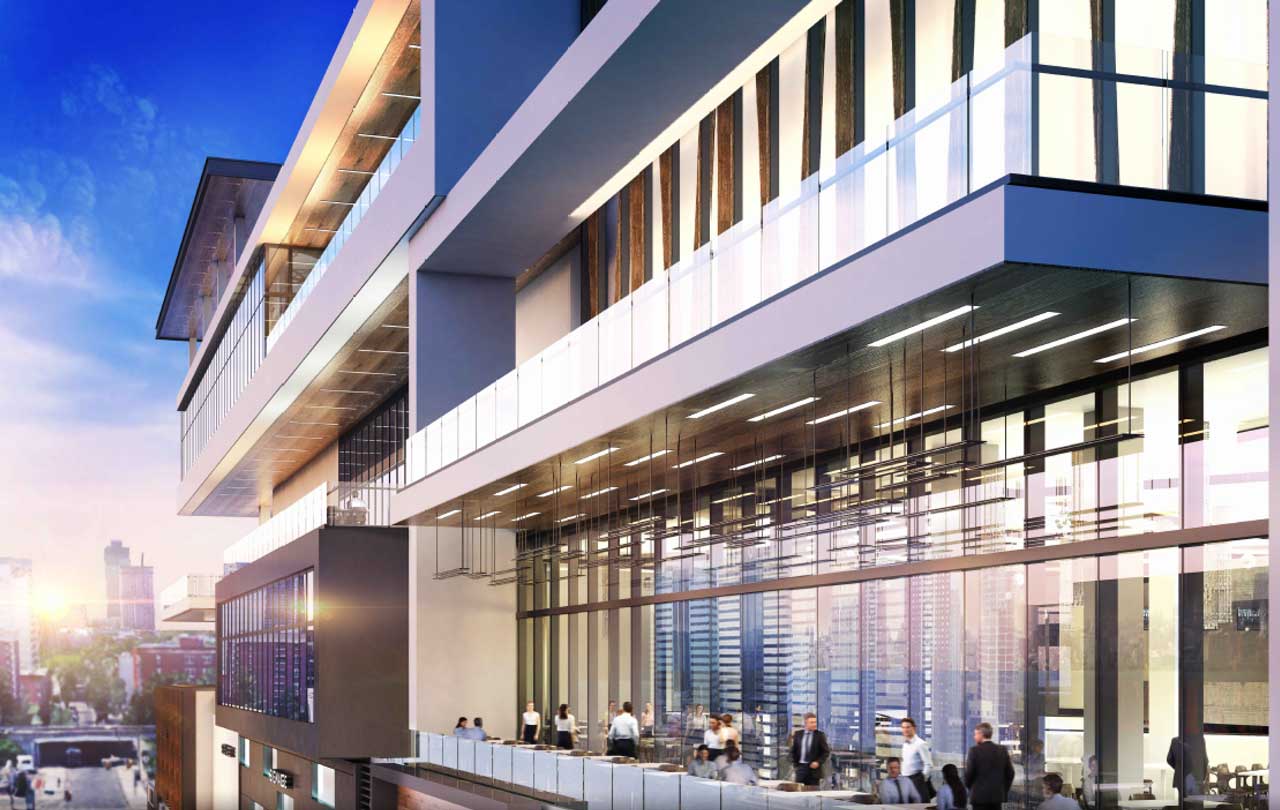 As currently proposed, Gateway includes an 18,000-square-foot terrace on the fourth floor and a 25,000-square-foot roof deck with a canopy. Mockups of the project show a restaurant included on the roof. An 896-space parking deck would be built along Erie Street that would give drivers direct access to each level of retail and entertainment in the proposed complex.
The Gateway proposal falls within the Holland Tunnel Redevelopment Plan in an area that is undeniably car-forward, as the property is sandwiched between six-lane highways to the north and south. However, some residential developments have been popping up along the corridor and in the neighborhood just north, thousands of units are either approved or under construction in the area near the Hoboken border.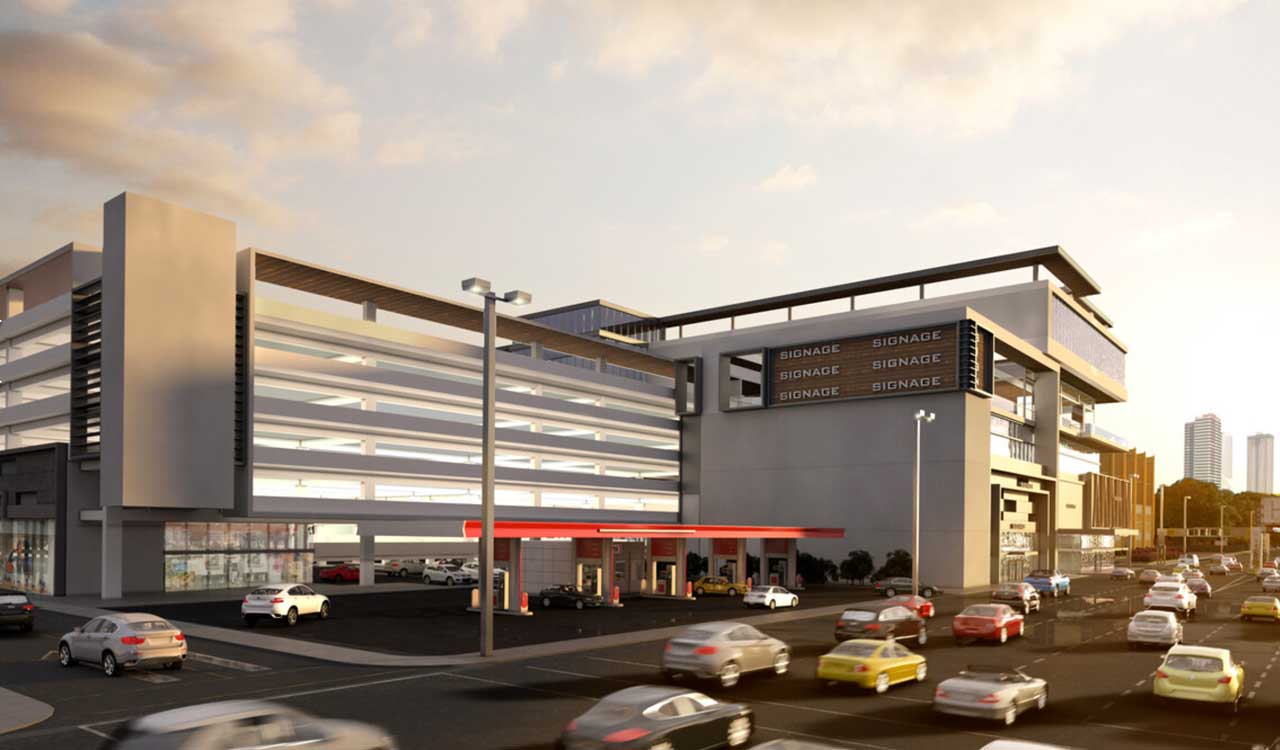 It appears that an application for Gateway has not been formally submitted to the city's planning department yet, but a real estate listing says the spaces would be available in September 2022. The project is being exclusively marketed by James DiOrio with Berkshire Hathaway.
While much could change about the proposed development over the coming months or years, Gateway is a project certainly worth watching as it would immediately become a retail destination for the neighborhood if it moves forward.
Related: