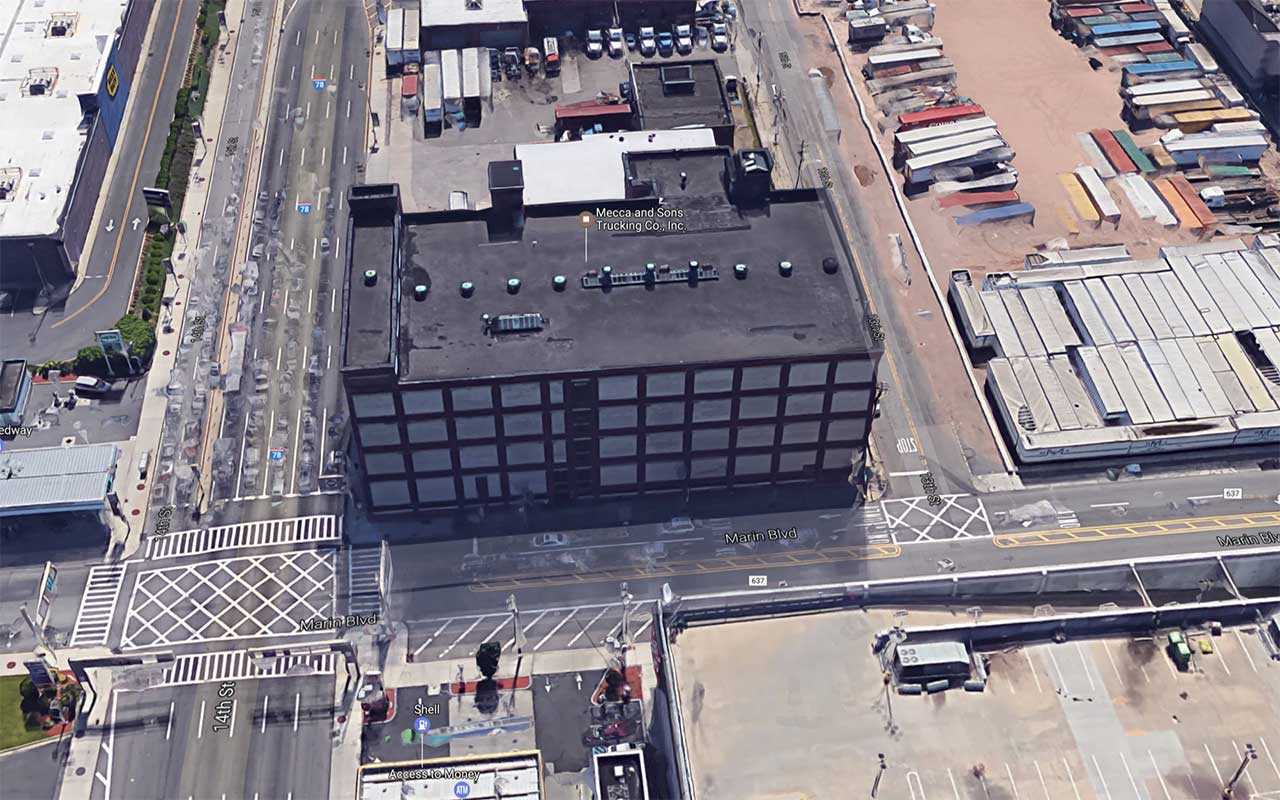 A rendering has been released for the now-approved, two-tower mega-project just outside the Holland Tunnel in downtown Jersey City.
The project, which will bring 750 residential units, along with '240,000 square feet of nonresidential uses' and 1,098 parking spaces to the site was approved, 'with conditions', by Jersey City's Planning Board during their August 15th meeting.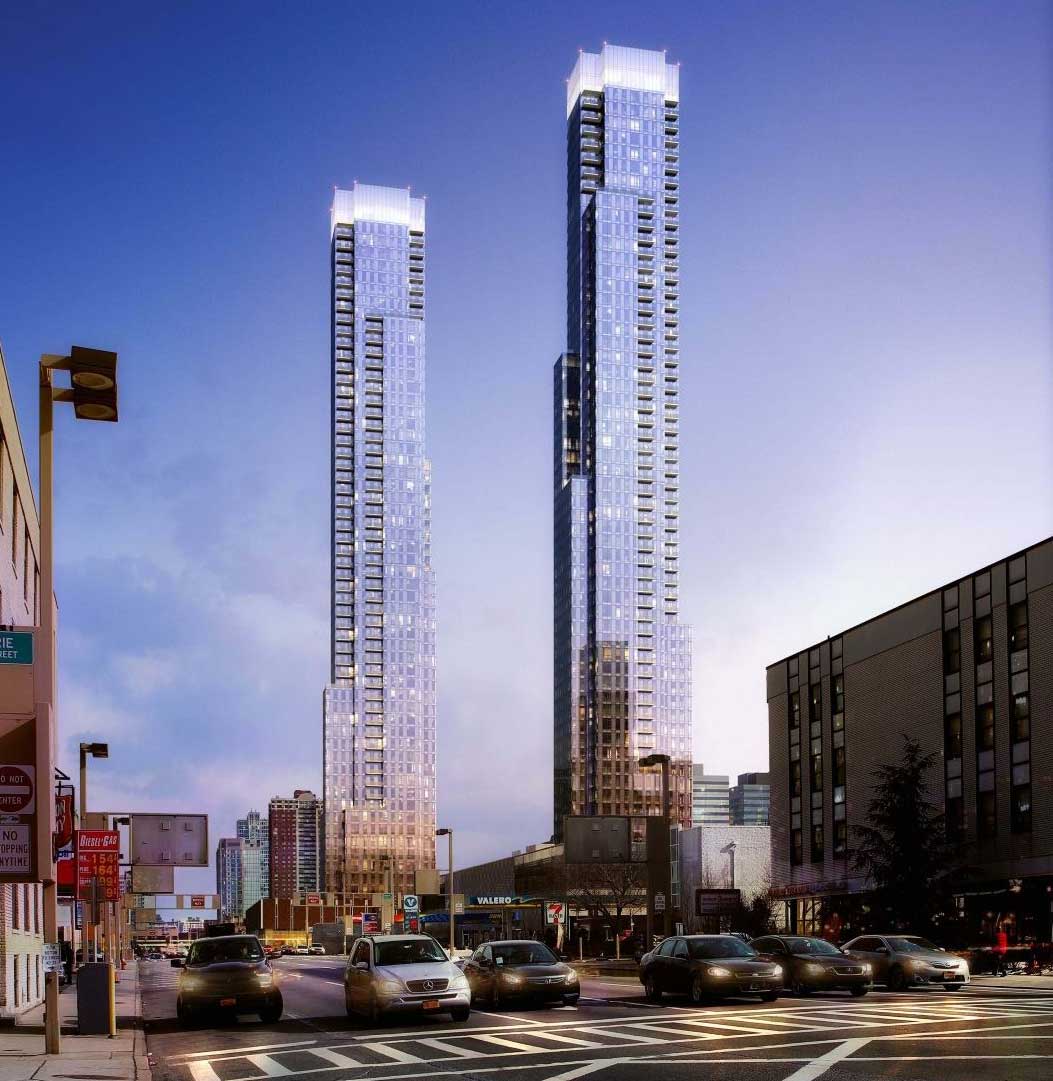 The rendering shows the outbound lanes of the Holland Tunnel along 12th Street, with the 57 and 59-story glass-sheathed high-rises towering overhead.
This site is directly east of Home Depot and will replace the brick industrial building which is currently used by the Mecca and Sons Trucking Company. The building's western wall is now home to New Jersey largest mural, painted by Distort, and facilitated by Green Villain and the Jersey City Mural Arts Program.
Because of the properties proximity to the PATH and Light Rail trains, the developers engaged in conversations with the Port Authority in hopes of gaining access to nearby PATH and HBLR stations. However, as of now, no agreements have been reached.
The Hamilton Park Neighborhood Association raises concerns regarding the project's lack of green space and mass transit access options. The association is requesting the Planning Board conduct a traffic study to better understand how the project will impact traffic in the area.
No variances or deviations were requested or required for approval. Nor have any abatements been decided at this stage.