A sweeping transformation is occurring where Hoboken and Jersey City collide, and now a previously approved project in the area will have more units than originally planned and create some much-need green space in a quickly evolving district.
The development in question is now known as 305 Coles Street, which is in a neighborhood that's being dubbed SoHo West (although some insist its moniker is Lackawanna for the nearby Lackawanna Center). Located on three blocks from 16th to 18th Streets and spanning Monmouth, Coles Streets and Jersey Avenue west to east, the project is designed by New York-based Rafael Vinoly, with engineering courtesy of Chester, Ploussas, Lisowsky Partnership LLC.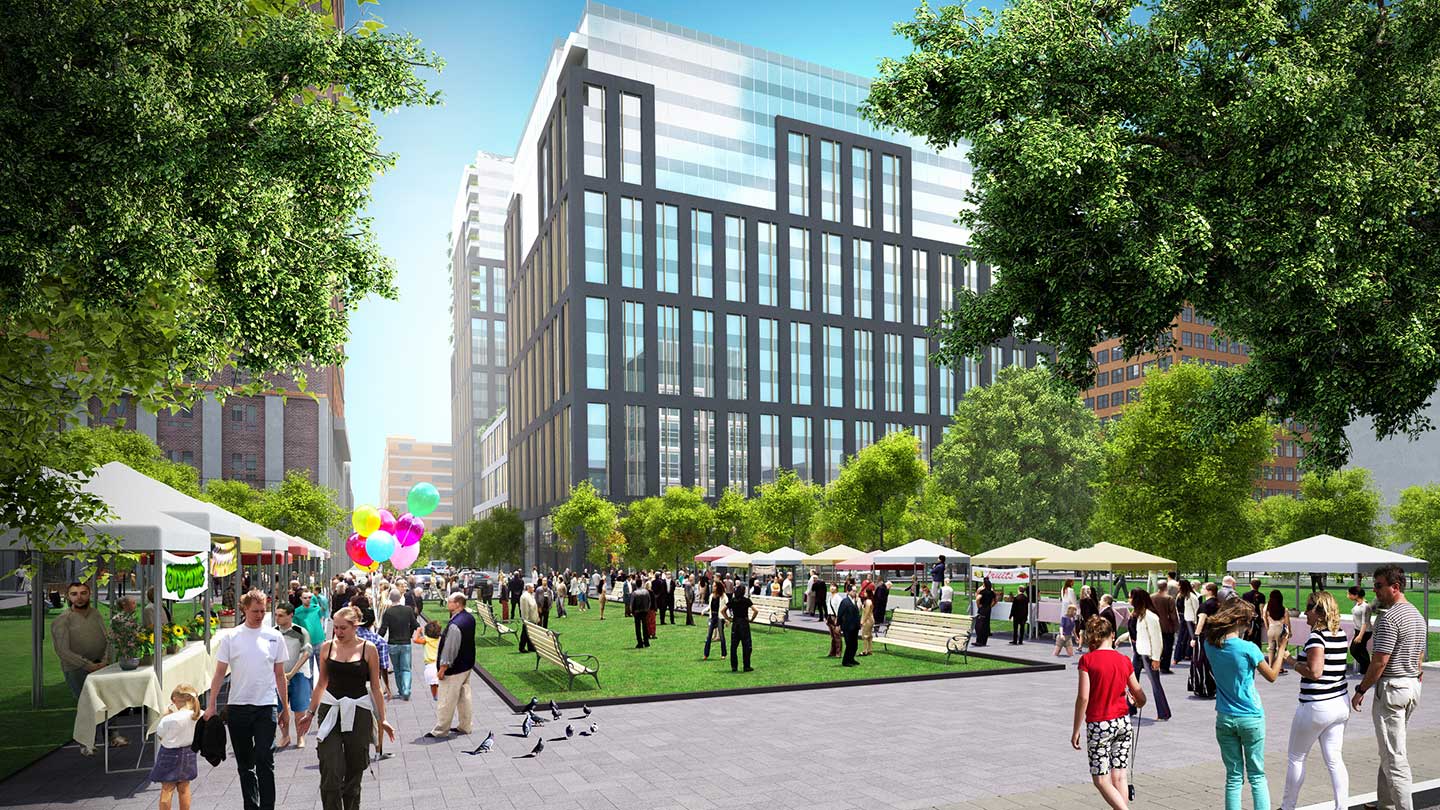 Developer Hoboken Brownstone Company had originally won approval for 873 residential units at the site, which will feature three towers, over 89,000 square feet of retail space and a 681-space indoor parking garage. But in May, the Planning Board agreed to allow 1,181 residential units at the site, which will now total about 1.2 million gross square feet.
The tallest building at 305 Coles will top out at 23 stories and the living spaces will include studio, one, two and three-bedroom rental units. Several green roofs and a stormwater discharge system that will divert rain from the city's sewers will also be included in the project. Hoboken Brownstone Company President George Vallone told Jersey Digs that the environmental remediation stage of 305 Coles is completed and all demolition work is done, which should clear the way for construction to commence in late 2017.
Vallone explains that the company was granted added density because they are donating two acres of land that encompasses the project to the city, who will construct a passive park between the three buildings. While the property hasn't been turned over to the city yet, Vallone says it is subdivided and ready to go. A pedestrian plaza will also be included in the project, which hopes to activate the streetscape in a neighborhood that currently lacks a true center.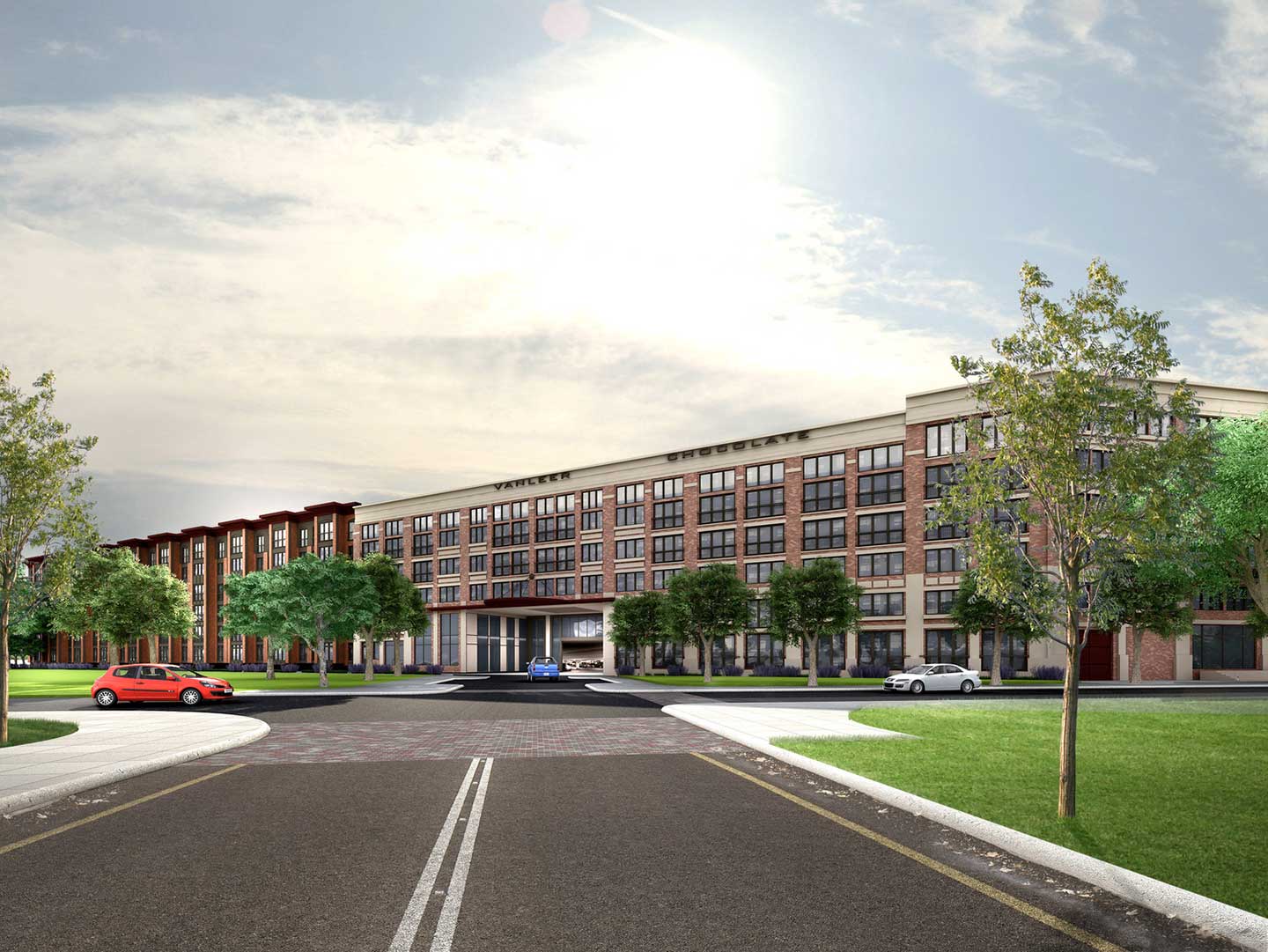 Another development the company is working on in SoHo West should break ground in the near future. Vallone says Hoboken Brownstone will sign a joint venture agreement with a builder for their Van Leer Place project in a few weeks and should break ground within 60 days of doing so. That development will include 568 apartment homes over two low-rise buildings, 7,585 square feet of retail space and another 1.5 acres of open space at the site of a former chocolate factory directly behind 305 Coles.
Both Van Leer Place and 305 Coles fall within the Jersey Avenue Park Redevelopment Plan, which was created in 2007 back when the neighborhood didn't have much going on in terms of a renaissance. But that stagnation has blossomed into a boom fairly quickly, which seemed to kick off in earnest when the trailblazing Cast Iron Lofts building opened its doors back in 2013.
It appears next year will truly signal a more cohesive neighborhood revival, as both of Hoboken Brownstone's projects in the area are set to break ground and Manhattan Building Company's SoHo Lofts property should also wrap up construction. While skeptics may have questioned SoHo West's location just a few years ago when only one new building was under construction, 2017 is looking like it will be the neighborhood's breakout year.