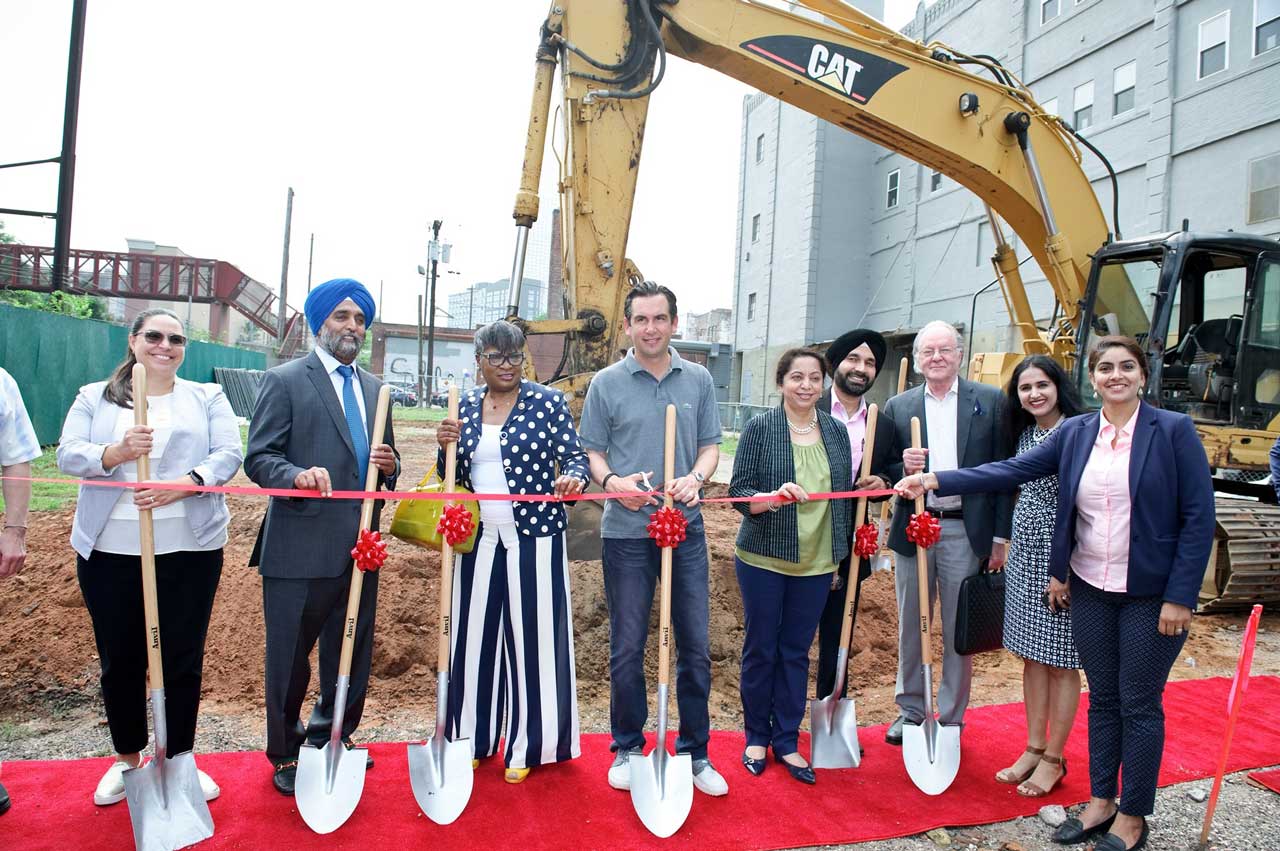 A vacant property near Mana Contemporary will be the site of a modern development as a project that has been in the works for several years has officially begun construction.
Plans to redevelop a .34-acre site at 161 Van Wagenen Avenue first emerged during early 2019. The narrow and deep lot is owned by Jersey City-based GN Management and sits next to a bridge that allows pedestrians to cross the adjacent PATH rail tracks to reach Newark Avenue.
The final version of the proposal was approved late last year. Designed by Fort Lee-based Architectura, the development is slated to rise 141 feet and includes 13 units of affordable housing set aside for those with moderate incomes.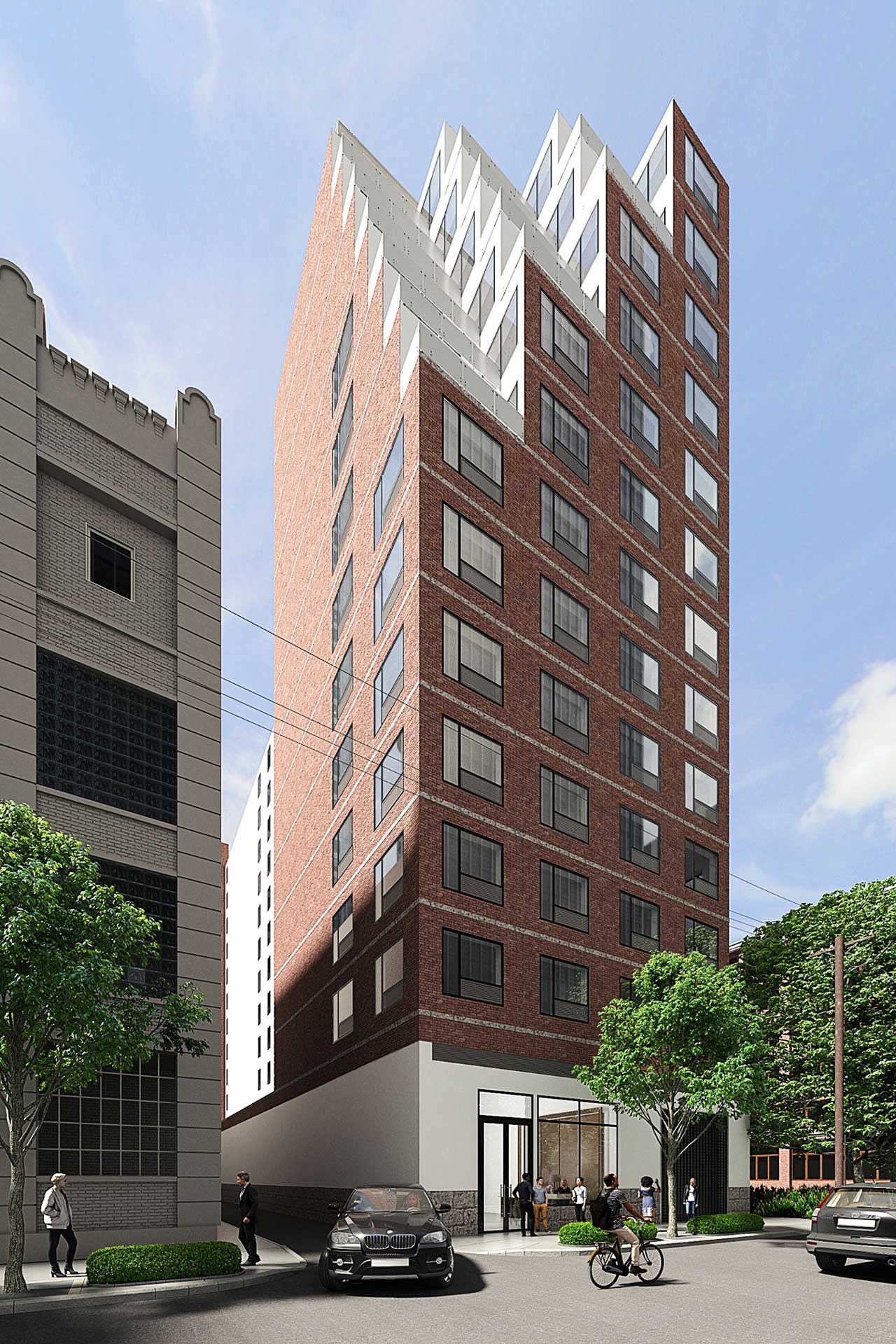 The project's 124 apartments break down as 25 studios, 91 one-bedrooms, seven two-bedrooms, and one three-bedroom space. 39 parking spaces will be included in the project, which features tiered top floors and will utilize an exterior consisting of brick, metal panels, and concrete masonry.
Jersey City Mayor Steve Fulop recently shared some images from the groundbreaking on his Instagram account and GN Management released a new rendering of what the completed project strives to look like.
The Van Wagenen Avenue project is touted on GN Management's website as their largest yet and the developer has approvals in place to make a big impact on Jersey City during the coming years. The company was given the green light to build a 209-unit tower at 622 Summit Avenue early last year and is behind another eight-story development on York Street that is fully approved.