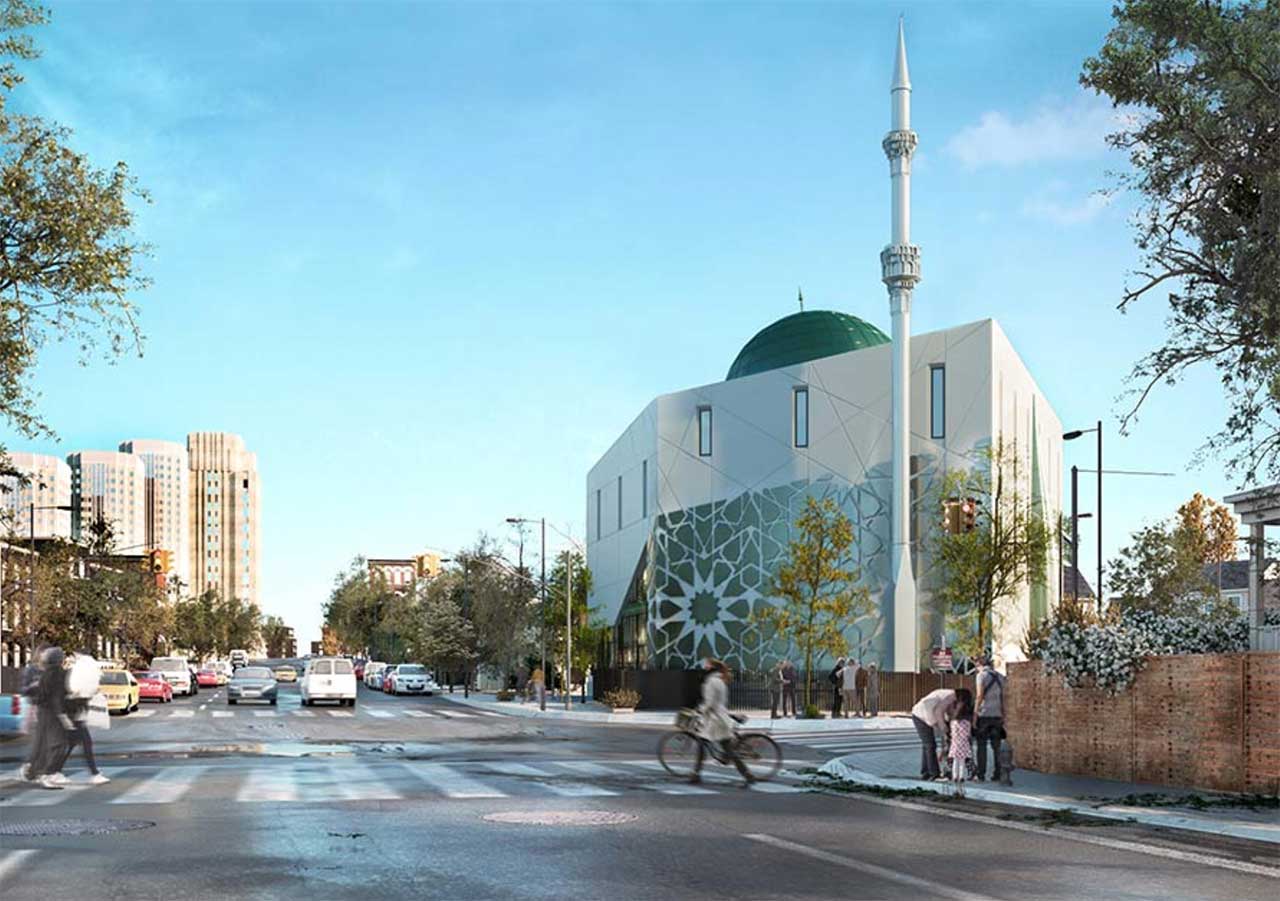 In a reversal of the trend sweeping through Hudson county that has seen religious buildings converted into residential developments, a modern house of worship will be constructed from the ground-up on a Downtown parcel.
Approved back in 2018, the Muslim Federation of New Jersey will soon have a new home at 530 Montgomery Street. The two-story building at the property was demolished earlier this year and ground was broken last month on the new facility, which is designed by New York-based GRO Architects.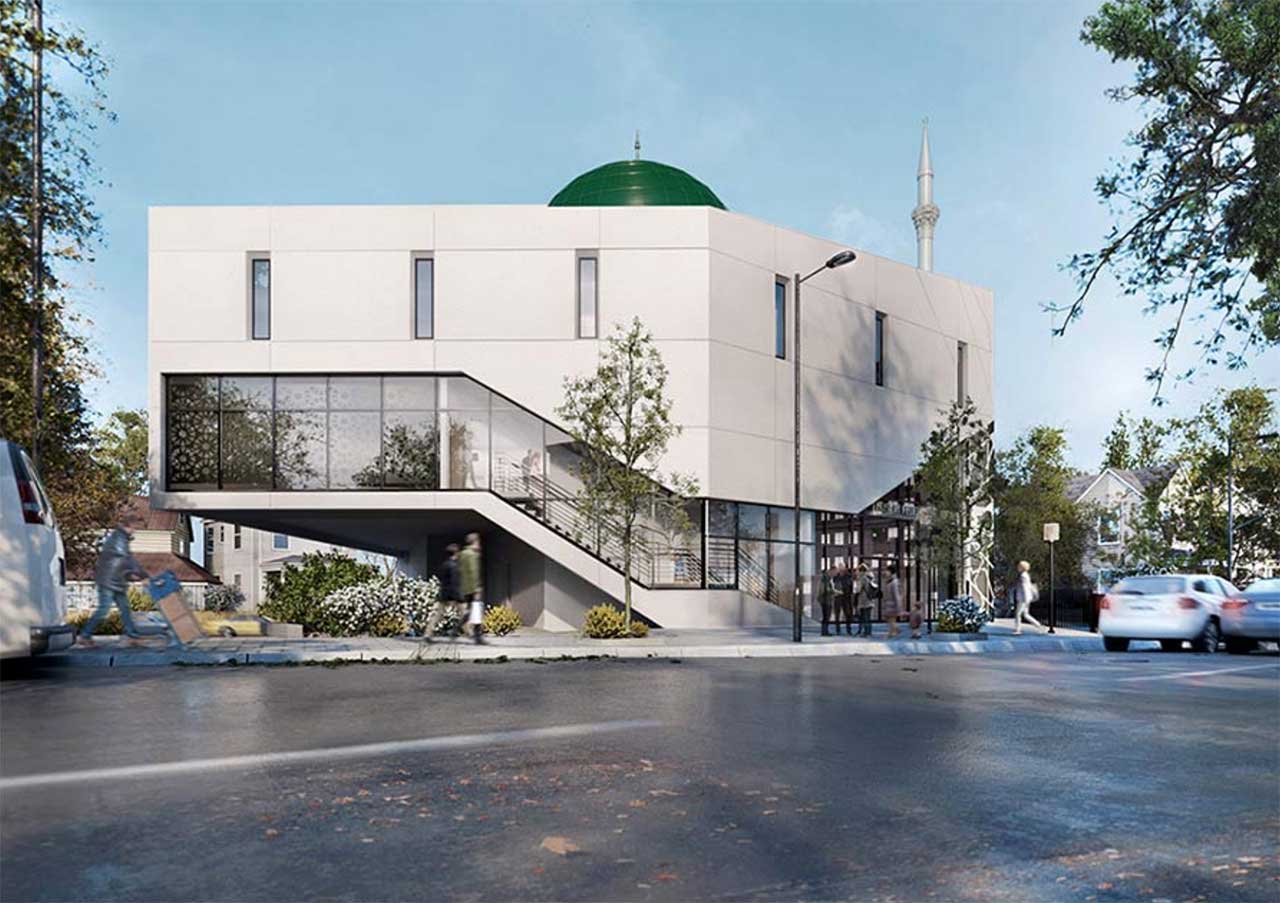 The future mosque is located on a corner lot, which the designers say allowed them to position the building as an object of aesthetic impact along one of the city's major thoroughfares. The spirit behind the layout strives to visually bring parishioners through the façade to upper prayer spaces, as well as to traditional prayer space orientated towards Mecca.
The two-story mosque will rise 56 feet and include over 18,000-square feet of space in the building's interior. An existing strip mall next to the mosque will remain, as will 62 parking spaces in a surface lot that will be shared with the mosque.
Widened sidewalks, landscaping enhancements, and other improvements are also planned for the project, which should start rising at the property over the coming months.
Related: