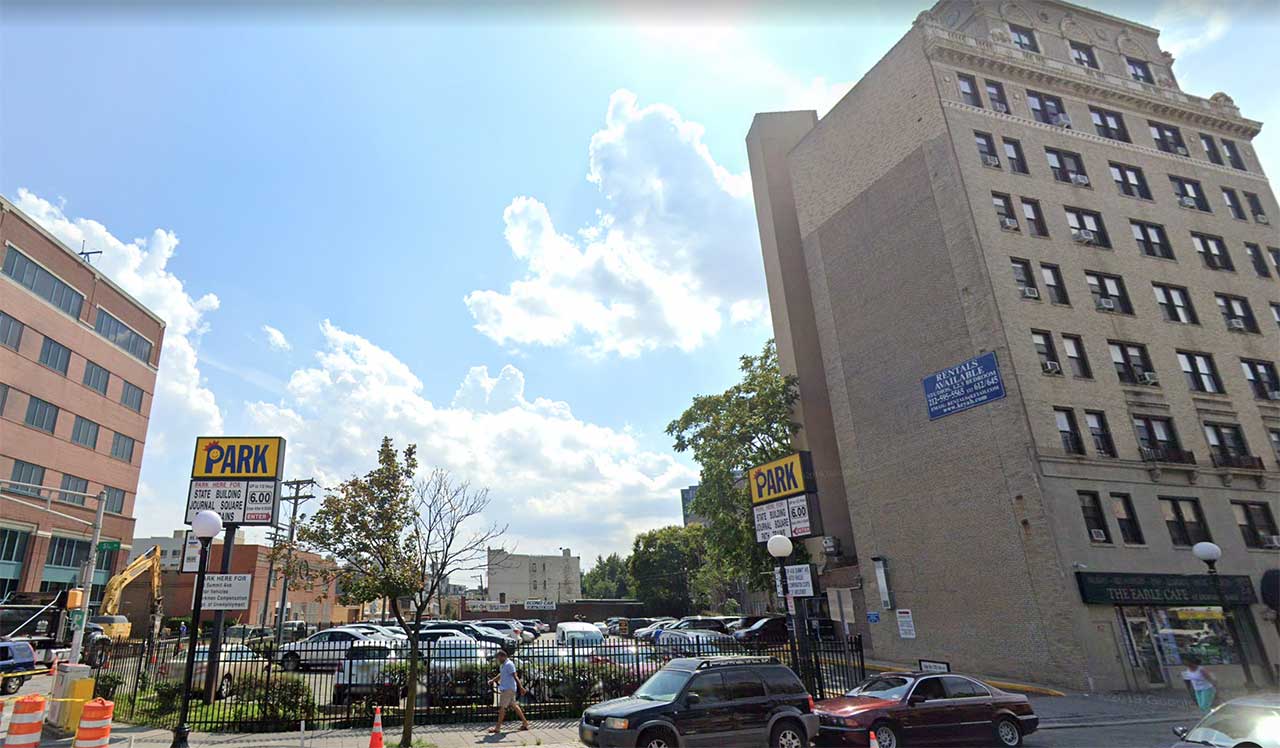 A group that has long influenced real estate and politics in New York is looking to build a new development across the Hudson River at a half-block property near Journal Square.
At the next meeting of Jersey City's planning board, a company called Summit & Sip LLC will be presenting plans that would bring major changes to several properties at 415-435 Summit Avenue. The parcels, located just a few blocks from the Journal Square PATH station, total just over half an acre and currently consist of a surface parking lot and one-story auto rental facility.
Summit & Sip is a subsidiary of New York-based Spitzer Enterprises. The company is partially controlled by former New York Governor Eliot Spitzer, who has been splitting up the corporation's assets following the 2015 passing of his father, Bernard.
Eliot Spitzer served as New York's Attorney General for seven years before being elected the state's Governor in 2006. He resigned in 2008 amid a prostitution scandal but has remained active within the development community, with Spitzer's company recently completing a three-tower mega development in Brooklyn near the Williamsburg Bridge.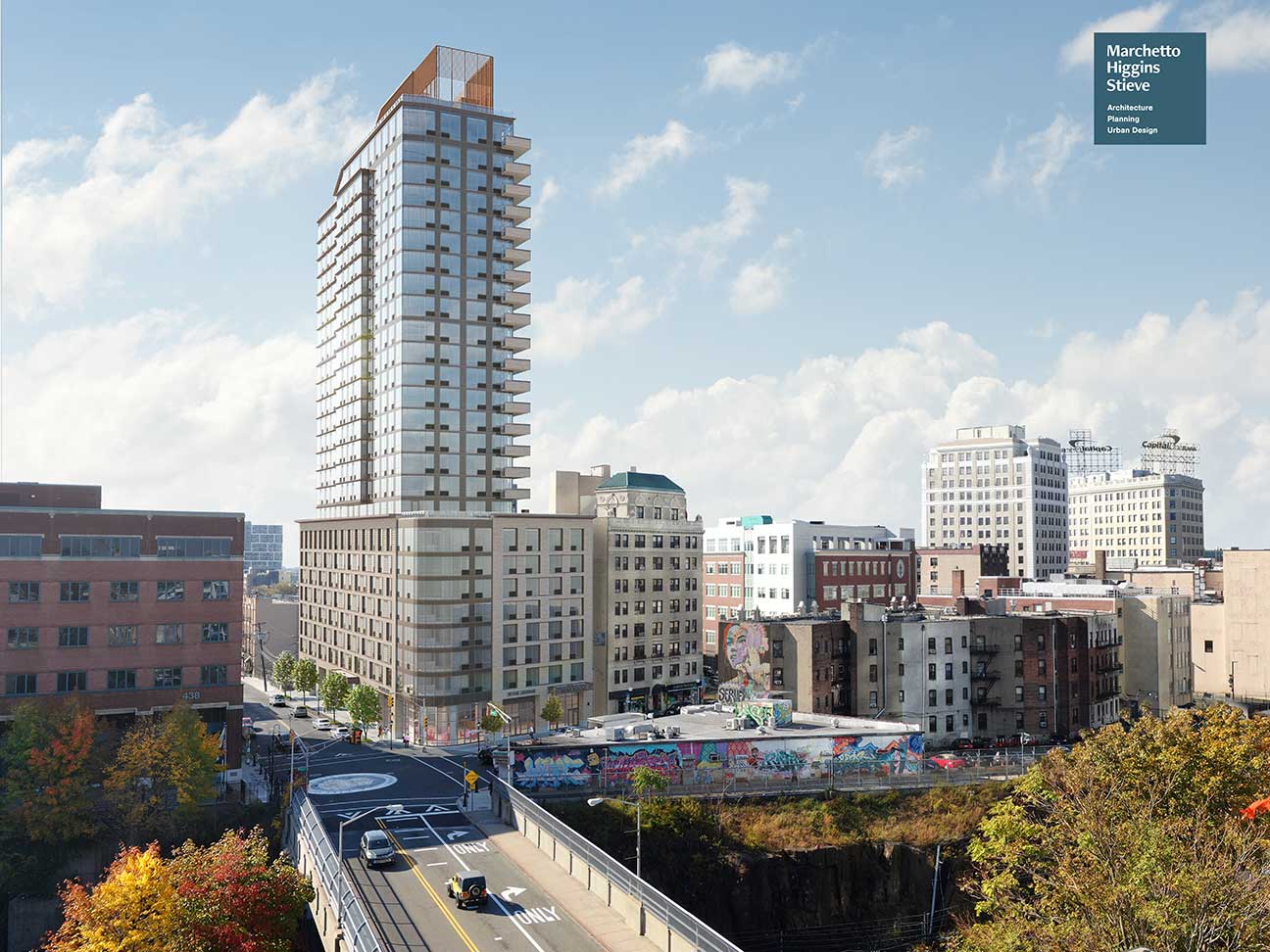 Spitzer Enterprises' first Jersey City development, dubbed 425 Summit Avenue, would rise 26 stories and top out at 275 feet. Designed by Hoboken-based Marchetto Higgins Stieve, the proposal would include an eight-story portion followed by a tower that is set back from the building's base.
The ground floor of 425 Summit Avenue would include two storefronts, with the first totaling 3,663 square feet at the corner of Summit and Sip avenues. A separate 771-square foot retail spot would run along Summit Avenue at the development, which would total 386 units that skew toward smaller living spaces.
The proposed apartments, which do not include any affordable housing component, would break down as 146 studios, 182 one-bedrooms, 39 two-bedrooms, and nine three-bedroom spaces. Select units would feature balconies and the building's eighth-floor setback allows some outdoor terraces to be included on the ninth floor.
51 parking spaces and room for 200 bicycles are included in the plans, as is 2,620-square feet of amenity space on the second floor. The development's 26th floor is set to feature both a 1,422-square foot lounge with an outdoor terrace plus an additional 2,292-square feet of indoor amenity space, while the roof includes another 885-square feet of outdoor amenities plus a green roof system.
Listed amenities at the development include a golf simulator, pet spa, and office or conference spaces. 425 Summit Avenue is set to feature large windows and an exterior that utilizes cream-colored brick, cement, and stone components. A partial curtain wall system will be used at the project, which falls within the Journal Square 2060 Redevelopment Plan.
Spitzer will be requesting three variances to move their plan forward, the most significant of which is for one extra floor and 10 more feet in height than what's allowed. Deviations relating to ceiling height on the ground floor and a setback of seven feet where 20 feet is required would also need to be approved before the project can move forward.
The planning board is tentatively scheduled to hear the application for 425 Summit Avenue during their November 24 virtual meeting to be held on Zoom, which begins at 5:30 p.m. and can be accessed here.
Related: