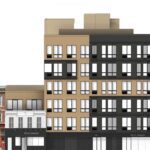 The green light has been given to bring a new mixed-use project to this Jersey City neighborhood that will preserve and expand a historic structure while filling in a gap along the corridor.
The vacant home of the Bethany Brown United Methodist Church would be incorporated into a longer project that includes an affordable housing component.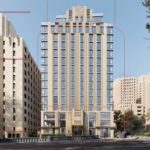 The owners of a senior housing building are looking to construct a 17-story tower with medical space and a small park on a Jersey City property.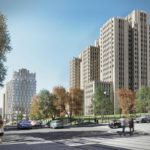 The owners of Jones Hall are hoping to construct an 18-story development that looks to blend into the historic Jersey City buildings near the property.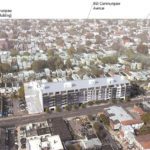 The zoning board recently greenlit a proposal allowing a continuous six-story development on Communipaw Avenue in Jersey City.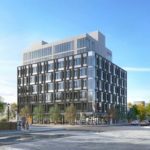 A stretch of Bergen-Lafayette, Jersey City that has undergone a rapid revitalization will be getting another mixed-use project.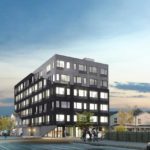 A Hackensack-based company wants to bring a mixed-use project to a vacant corner of Johnston Avenue, Jersey City.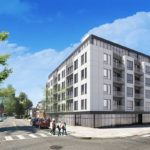 Two new mixed-use development projects could be built across the street from each other in Jersey City's Greenville section.
The public will soon get a chance to weigh in on plans to bring a five-story building to Monticello Avenue in Jersey City.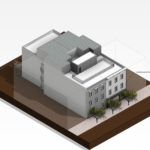 Two buildings on Palisade Avenue in The Heights that were described as "vacant and dilapidated" could be renovated as part of a proposed development project.