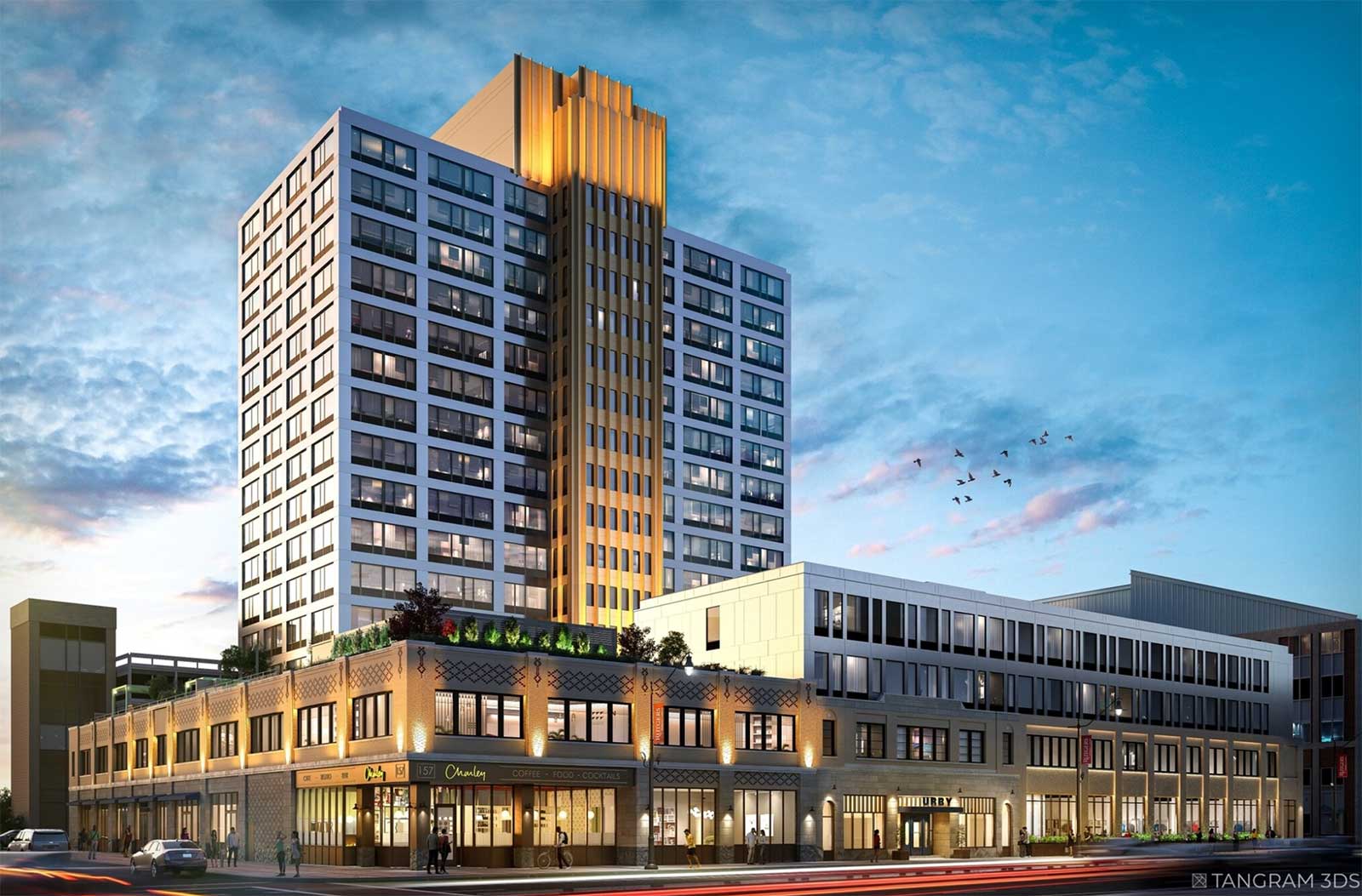 A restaurant helmed by a chef who ran a Michelin-starred spot in New York City, Charley, has all but confirmed that they will be opening a new location inside Newark's Urby development.
Earlier this month, Jersey Digs reported on a liquor license transfer from a company called 155 Washington Cafe LLC. The move involved the activation of what is known as a "pocket" license, meaning one that is not currently in use at any established address.
A public notice disclosed that the new restaurant was to operate under the name Charley, an endeavor that opened last year in Harrison within that town's Urby complex. The 65-seat restaurant is a collaboration between investor David Barry and chef Kurt Gutenbrunner, who owns the Michelin-starred Viennese spot Wallsé in the West Village.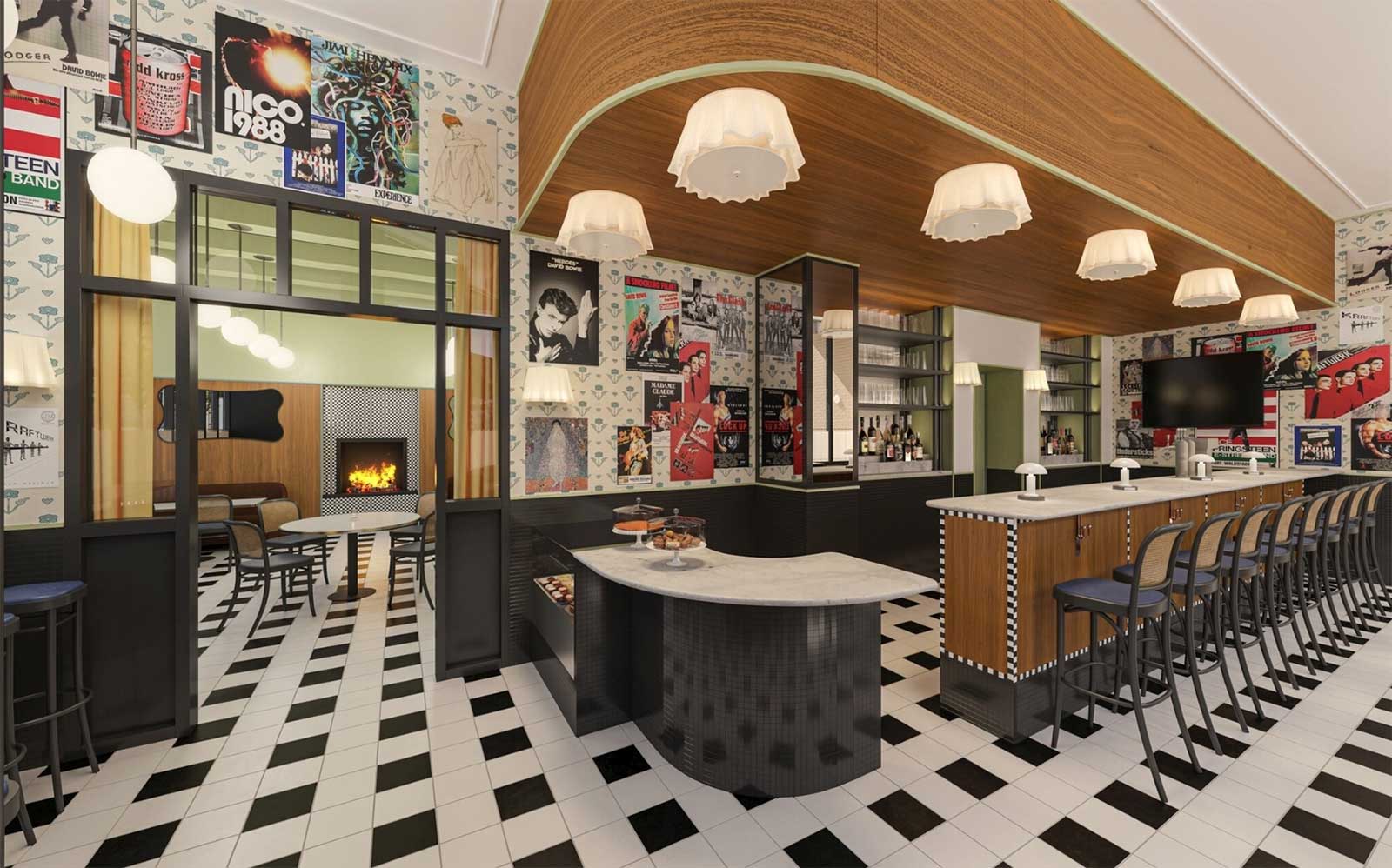 While a source would only disclose to Jersey Digs that a "café provider" was coming to the property, newly released renderings of the Newark Urby complex show signage for Charley on the building's exterior. A listing on Apartments.com even includes images of the interior space, which will be entered at the intersection of Washington and Warren streets.
Diners at Charley's Newark outpost can look forward to a menu sporting central European dishes that utilize local and seasonal produce. Plates designed to share involve cheese and charcuterie boards, braised artichokes, Berlin currywurst, or smoked salmon bites, while specialty entrees include Austrian staples like wiener schnitzel or a burger on a pretzel bun.
The restaurant's Harrison location offers both Saturday and Sunday brunch services featuring traditional standbys like eggs benedict with Austrian-influenced dishes like bratwurst and eggs, crabcake salad, or Kaiserschmarrn, which are lightly sweetened caramelized pancakes with raisins and blueberries.
Desserts at Charley range from traditional apple strudel to lizertorte, a hazelnut tart with raspberries. The restaurant's full bar is stocked with both German and local beers, Austrian wines, cocktails, and mocktails for every taste.
While an opening timeline for Charley's Newark outpost is shrouded in a bit of mystery, some clarity on the restaurant's status and timeline could emerge in the coming months. The Newark Urby complex has already opened a waitlist for those interested and is slated to launch leasing operations later this summer.