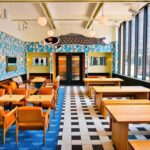 Japanese and Korean-influenced eatery Kinjo is now open in Newark.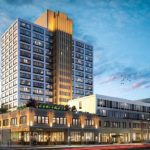 New renderings of the Urby complex have confirmed our reporting that Charley, a restaurant from a Michelin-star winning chef, is opening a Newark outpost.
A corporation with the same trading name as a prominent Harrison restaurant has applied to transfer a liquor license to space inside the soon-to-open Downtown Newark building.
A building in Downtown Newark is being transformed into the region's next Urby development.