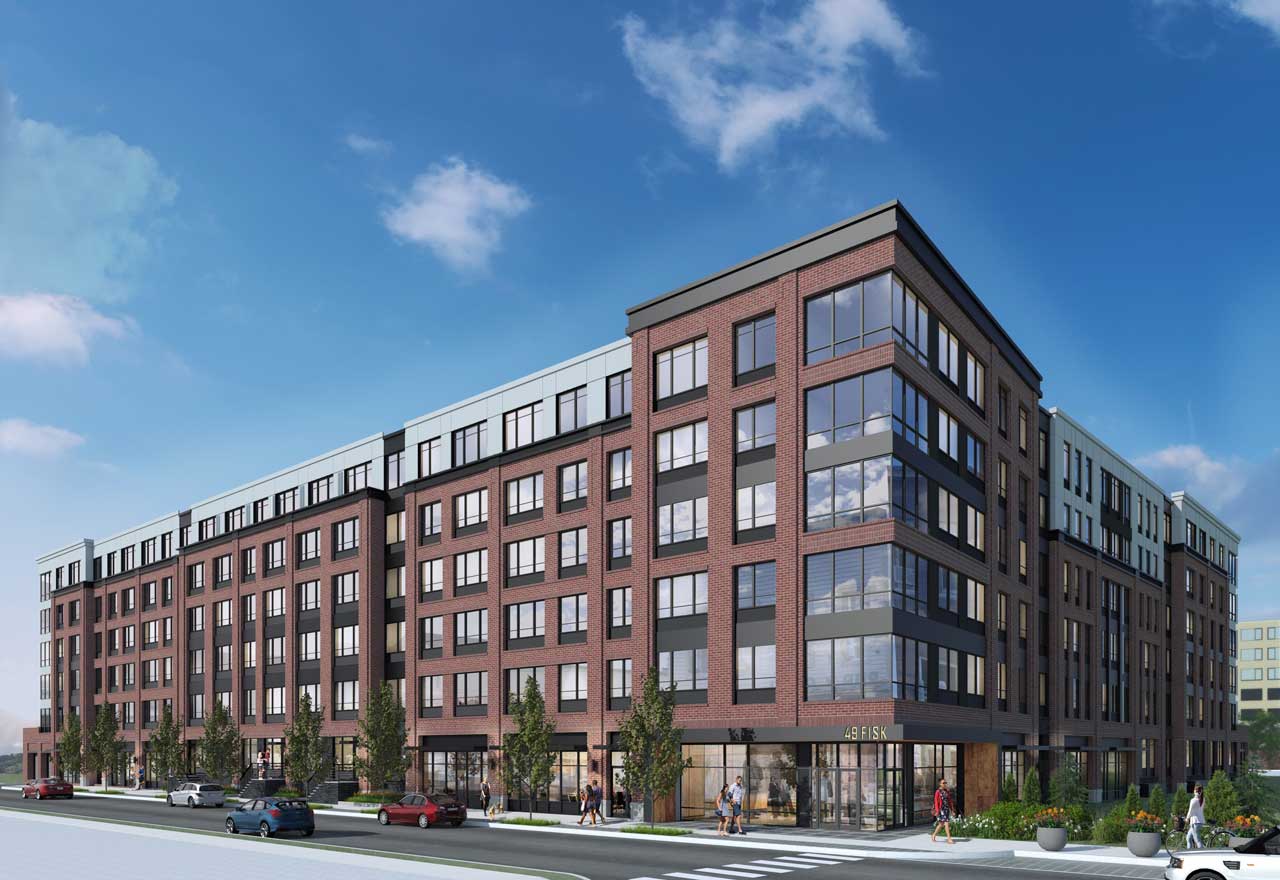 An endeavor that is redeveloping an entire block of Jersey City's west side is nearly completed and an official name has been given to a new designer rental building that is set to launch in early 2024.
Developer Halpern Real Estate Ventures has announced that their six-story building 49 Fisk Street will be known as "The Birch House." Jersey Digs reported on the development back in July 2021 and the project topped out in April this year.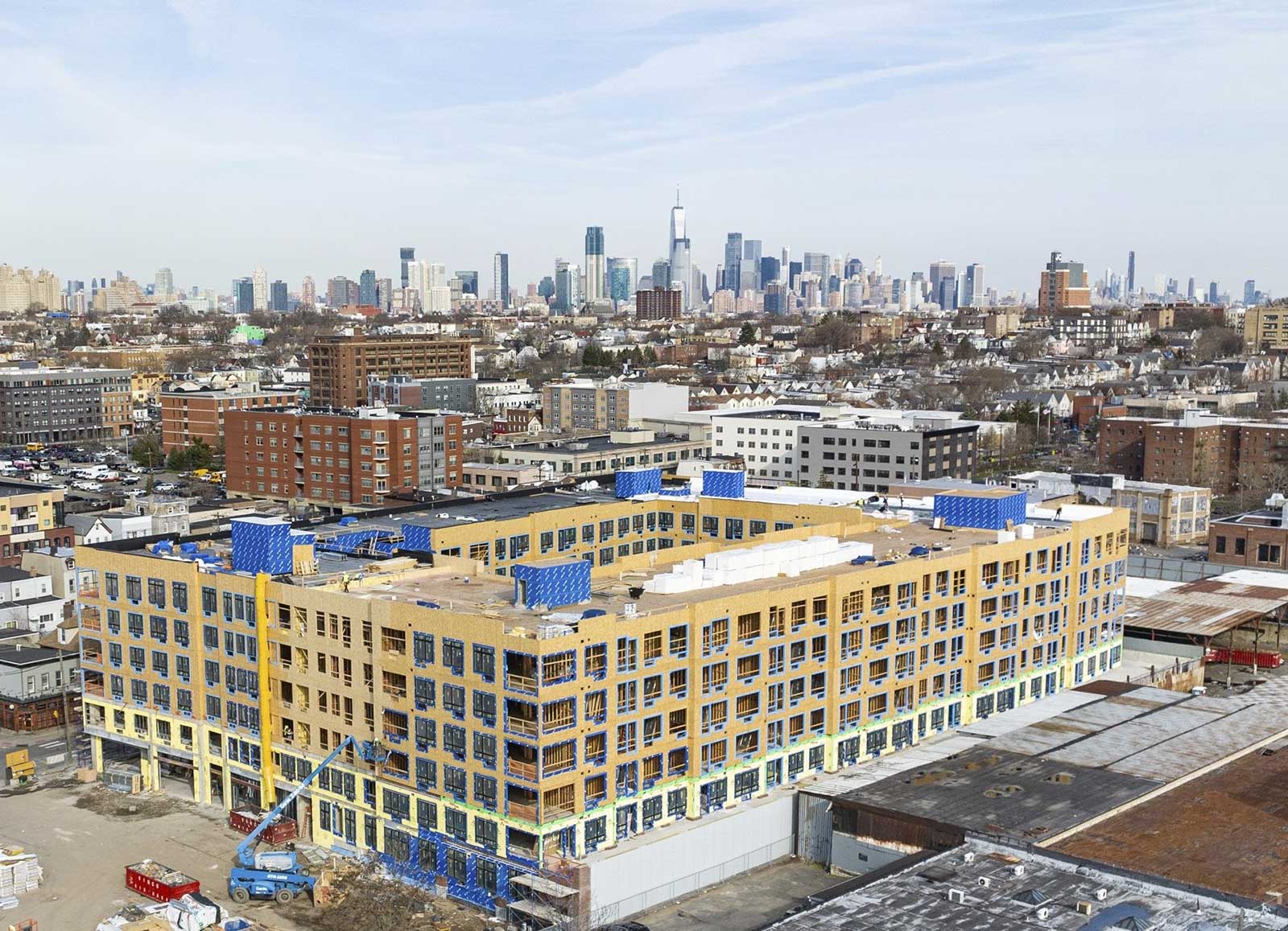 Halpern says the name of the project reflects its strong emphasis on nature, green space and the environment as well as the development's most prominent highlight, a fully landscaped inner courtyard garden. The buildout of the 2.54-acre development, being managed by JRM Construction Management, is slated to wrap in January 2024.
The residences at The Birch House will break down as 129 studios, 151 one-bedrooms, and 57 two-bedroom units scattered throughout the project. Designed by Minno & Wasko Architects and Planners, the completed building will include 143 automated parking spaces in a ground-floor and basement garage facility.
Both model residences and the leasing gallery are being outfitted by NYC-based ASH Staging. Corcoran Group Marketing will serve as the building's exclusive marketing and leasing agent.
The Birch House's green eco-friendly features include a variety of sustainable systems and elements such as waste diversion and energy recovery system, rooftop solar panels, electric vehicle chargers, and rainwater collection for irrigation uses. The interior design of the project is being curated by The Meshberg Group and includes both private and public co-working spaces for flexible work-from-home models.
Additional amenities at The Birch House include a speakeasy-style bar and fitness center. A 17,000 square foot rooftop deck will offer 360-degree views of the Hackensack River, Downtown Jersey City and Manhattan in the distance.