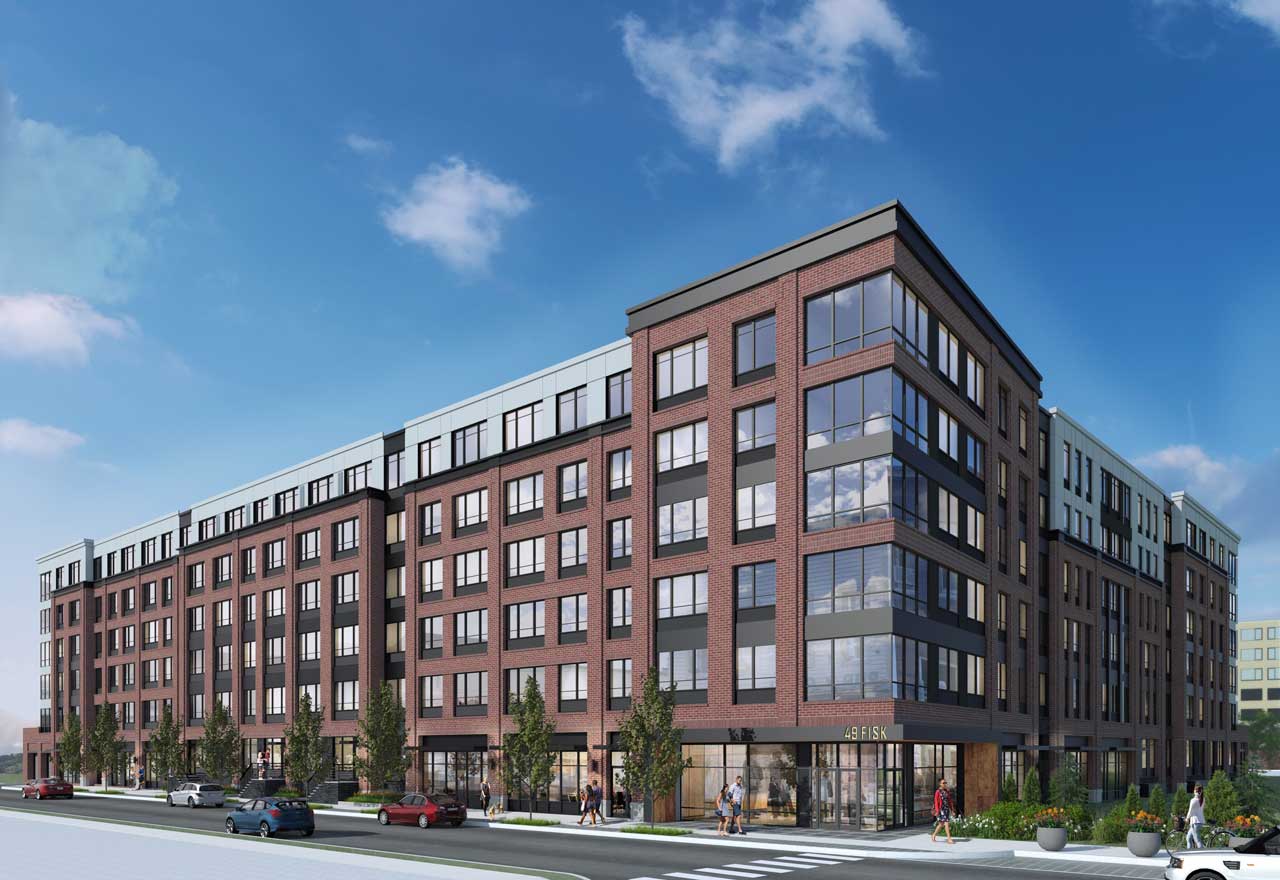 Construction has officially begun at a property once home to a warehouse as Jersey City's revitalization continues to chug along well off the Hudson River waterfront.
Earlier this week, dignitaries including Jersey City Mayor Steve Fulop joined the principals of Halpern Real Estate Ventures to celebrate the beginning of work on a major new addition to the West Side neighborhood. The endeavor will construct a new six-story luxury rental building that includes nearly 50,000 square feet of modern indoor and outdoor amenities.
Approved by the planning board back in July, the project will revitalize a 2.54-acre parcel at 49 Fisk Street. The first phase of what is planned to be a two-pronged project will rise just off Mallory Avenue, with a temporary surface parking lot set to be installed just west.
Designed by Minno & Wasko Architects and Planners with interiors and amenities curated by The Meshberg Group, the 337-unit development will include 143 automated parking spaces in a ground-floor and basement garage facility. 169 bicycle parking spaces will also be featured at the development, which is set to utilize masonry brick veneer and cement panels on its exterior.
The building will offer private and public co-working spaces and a variety of resident outdoor spaces that includes a 14,000-square-foot landscaped courtyard. An 18,000-square-foot rooftop will sport a 360-degree view and include several plots for a community garden.
Other amenities at the future development will include a speakeasy-style bar and a fitness center, while sustainable elements like a waste diversion and energy recovery system, rooftop solar panels, electric vehicle chargers, and rainwater collection system will be incorporated into the project.
"The West Side of Jersey City has seen unprecedented transformation in a positive way over the last eight years," Mayor Fulop said at the groundbreaking. "For decades, the city struggled to get any sort of investment on the West Side, so today is symbolic in a meaningful way and sends a strong message about where the priorities are for Jersey City in making the West Side for everyone."
Halpern expects to complete construction on the project during the fourth quarter of 2023 and has already retained The Corcoran Group as the exclusive marketing and leasing agent.