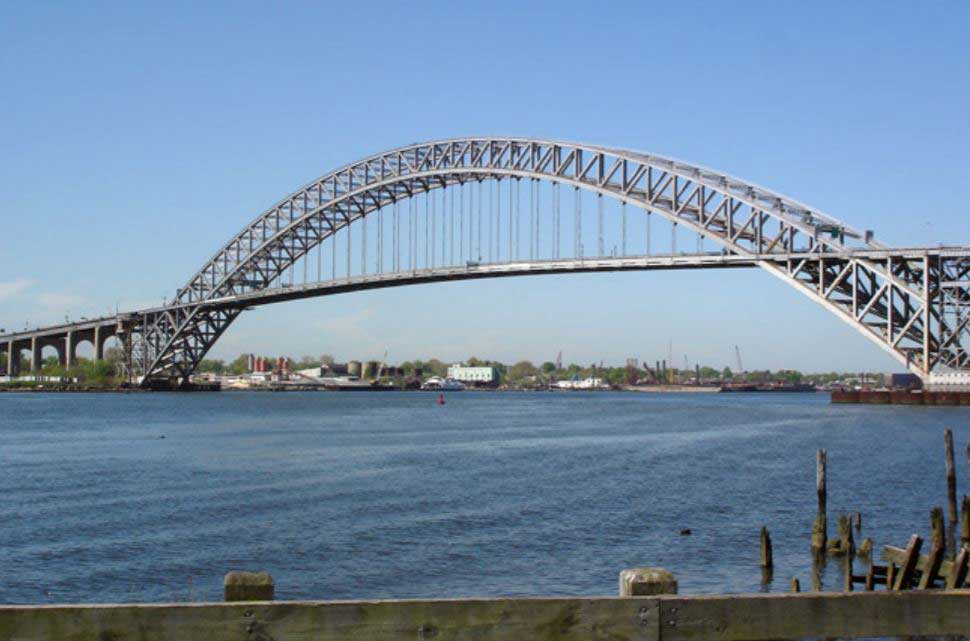 A deal that would run ferries between the Peninsula City and Manhattan could be finalized as early as next month and details about the service have been revealed following action from the city council last week.
An effort hoping to bring ferries to Bayonne goes back several years and at their January 15 meeting, the city council voted to introduce an ordinance to finalize a 10-year lease agreement that would do just that. If all goes according to plan, city officials say that ferry service could commence in September of this year.
(If you're interested in relocating to Bayonne, chat with the real estate experts at our partner
Triplemint
).
The deal would see infrastructure improvements and construction of a $1.6 million terminal on the south side of the Military Ocean Terminal, which the city would be responsible for financing. A $650,000 federal grant has been obtained to pay for the project and several developers have already contributed to the terminal's funding.
The council's ordinance moves forward a 10-year lease agreement that was reached between Bayonne and the Port Authority of New York and New Jersey. The land the future terminal would be located on will be leased by the city for $220,000 a year, which they will pay until the ferry service breaks even. After that, Bayonne will split the profits with the ferry operator, something officials are hopeful will happen within a year's time.
The operator of Bayonne's ferry service will be SeaStreak, a company that runs their New Jersey routes mostly out of Monmouth County. Bayonne will be their first foray into Hudson County and a decided change of pace for locals, as NY Waterway operates all the existing ferry service in Jersey City, Hoboken, and Weehawken.
Some might welcome the competition; NY Waterway had 23 of their boats taken out of service last year following failed inspections and just suffered a run where several of their boats were sidelined due to mechanical issues earlier this month. They also sued Hoboken and lost last year amid the company's attempt to build a refueling facility along that city's waterfront without first obtaining local approvals.
Frequency of ferries under SeaStreak's possible schedule out of Bayonne hasn't been announced and while pricing hasn't been finalized, City Council President Sharon Nadrowski told The Jersey Journal that the fare should be "comparable" to what ferries out of Jersey City cost. A public hearing on the ordinance will be held at some point next month in anticipation of a final vote soon after.
In a region with increasing traffic, ferries have become increasingly popular in recent years. Their prominence has grown so significantly that last year, Hudson County announced they were exploring the possibility of running them around the Passaic and Hackensack Rivers in Bayonne, Jersey City, and Kearny.
Related: