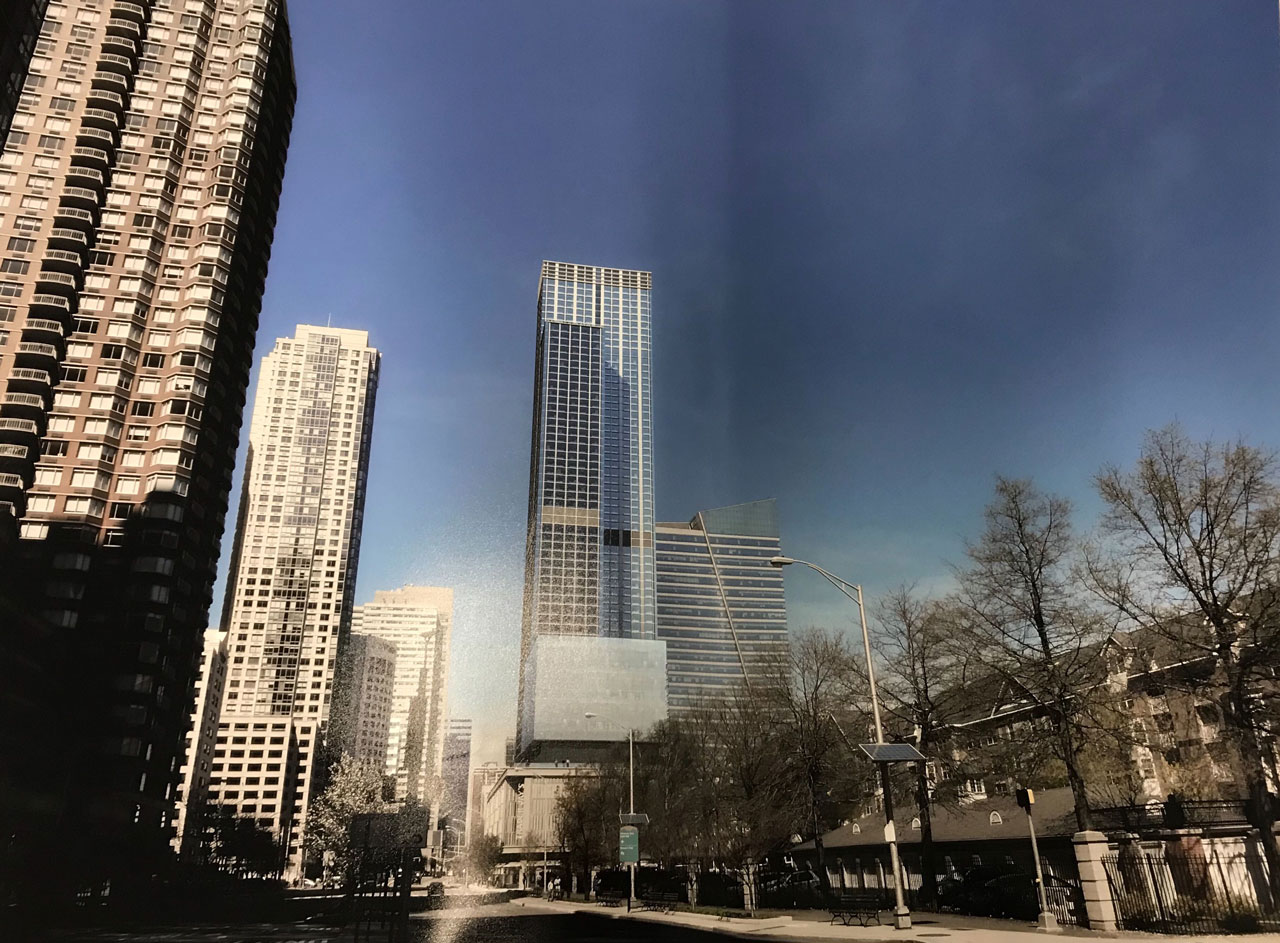 The company behind a Jersey City high-rise that would rank as one of the tallest in the state is still planning to construct its vision after various delays over the last two years.
Back in 2019, schemes emerged to transform a current parking lot at 444 Washington Boulevard next to the Avalon Cove community. AvalonBay gained approvals that year to build the 950-unit Avalon Tower that would rise just about 722 feet high at its highest point, with a shorter section topping out at 575 feet.
Jersey Digs was the only news outlet to uncover images of the mysterious project, which would be the fifth tallest building in both Jersey City and the state if constructed. Only 99 Hudson, the Goldman Sachs Tower, Jersey City Urby, and the second phase of Journal Squared rise higher, but work at the property has not yet begun.
AvalonBay was granted a one-year extension of their approvals during the Jersey City Planning Board's November 30 meeting. A lawyer for the company said during the proceedings that while COVID-19 has contributed to the lack of activity, AvalonBay is still "seeking outside agency approvals" to move the project forward.
The development would make an impact on the Jersey City skyline if built. Designed by Manhattan-based Gerner Kronick + Valcarcel Architects, the high-rise would be constructed near the northwest corner of the premises and include 505 studios, 265 one-bedrooms, 160 two-bedrooms, and 20 three-bedroom units. The high-rise's 59th floor would feature an amenity area with an outdoor terrace and pool, while a "multipurpose terrace" would occupy the building's second floor.
A 145,216-square-foot parking garage just south of the tower would include 382 spaces for residents plus 17,192 square feet of retail space split between four different storefronts facing Washington Boulevard. An additional 130-space surface parking lot will include spots set aside for those visiting the project's retail component, with ground-floor renderings showing ample space for a potential supermarket.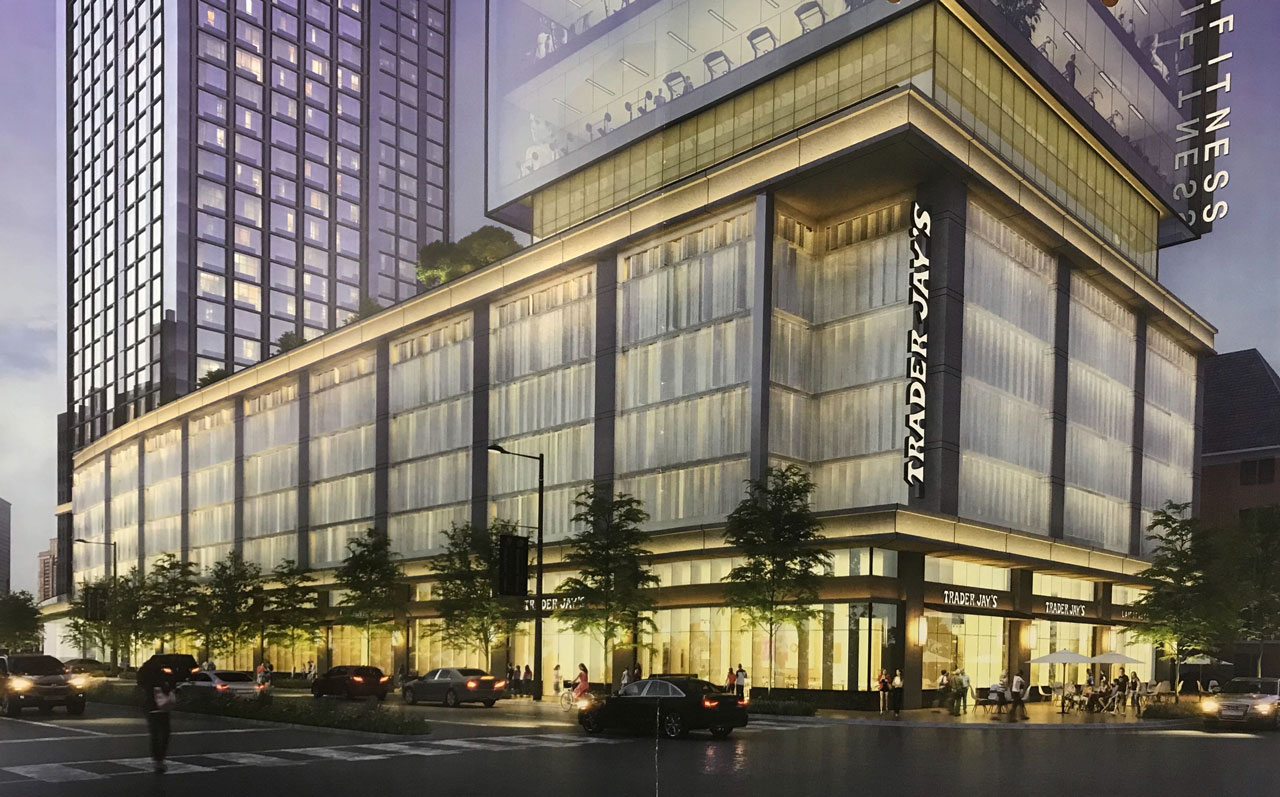 The development would utilize aluminum and brushed stainless steel on the exterior and the existing Avalon Cove buildings at the property would remain under the plans. If the tower is built, the entire Avalon complex would total 1,448 units.
The construction of Avalon Tower would also build new public features along Thomas Gangemi Drive. That component, drawn up by Melillo + Bauer Associates, would offer Manhattan skyline views alongside a pedestrian terrace, a children's play area, and a dog run.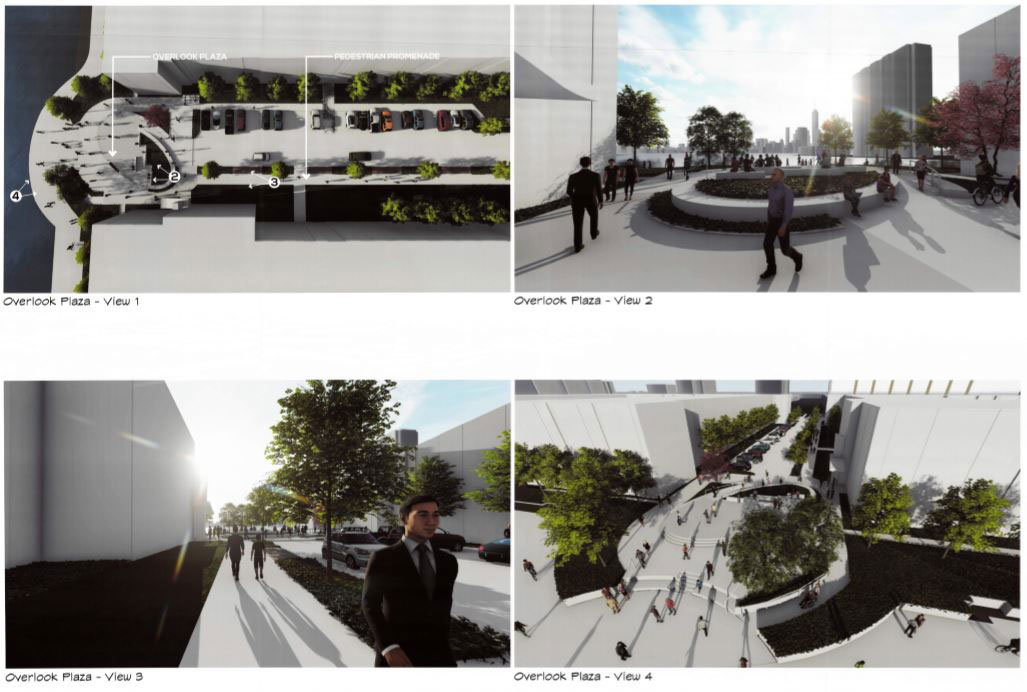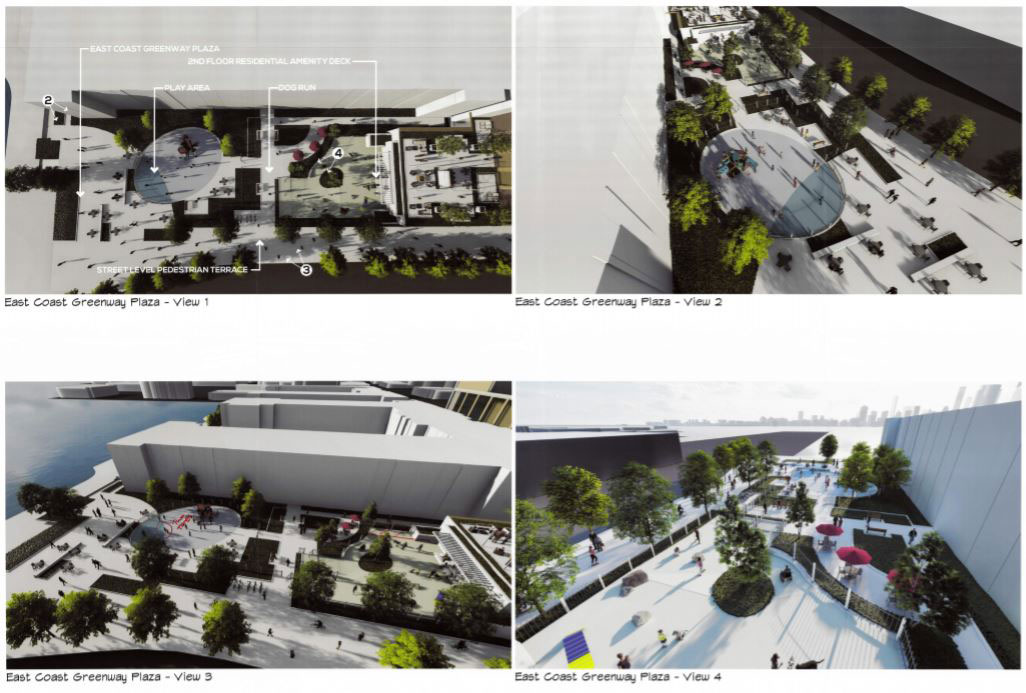 While AvalonBay has been very secretive about the project and has not responded to a multitude of media inquiries, the extension of the development's approvals is a clear indicator that the tower is still in the company's plans.