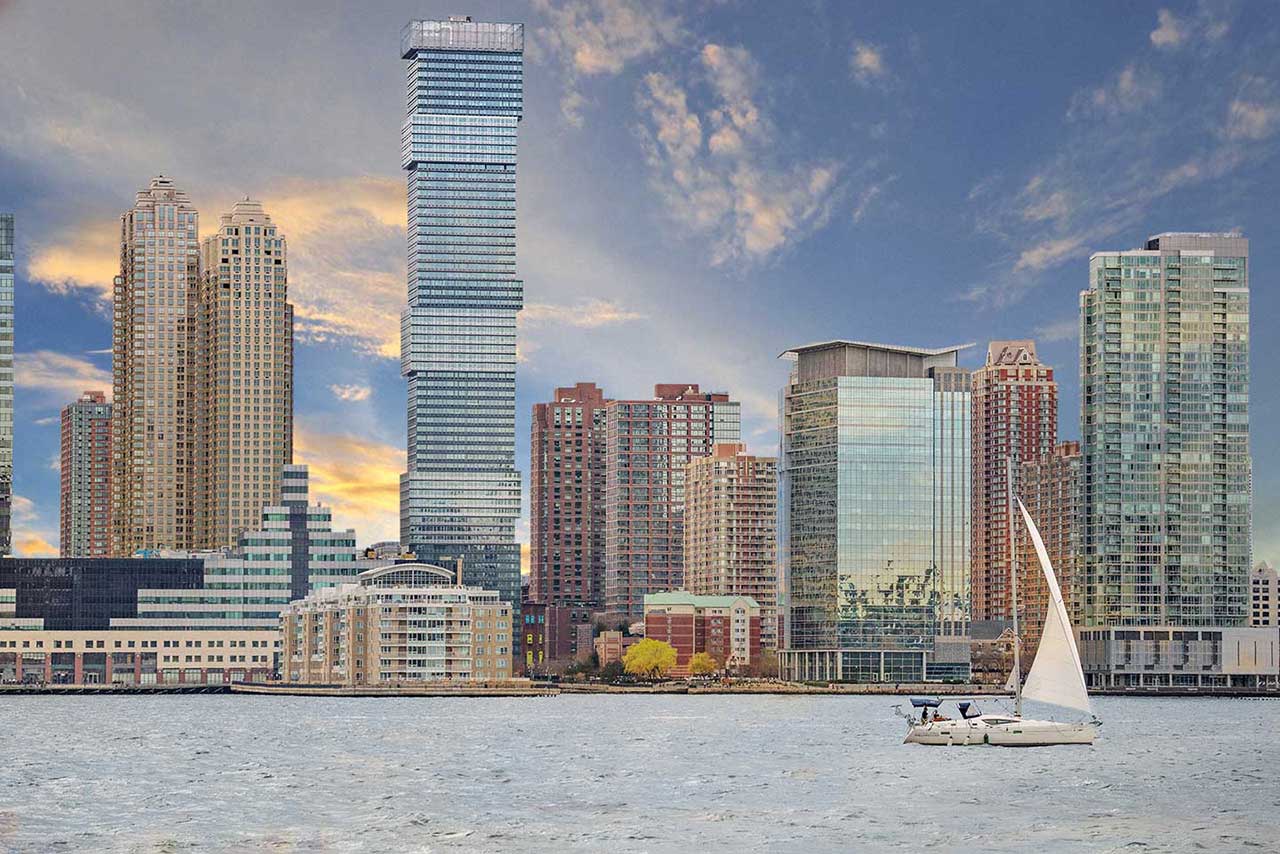 Mack-Cali subsidiary, Roseland Residential Trust, released its 2017 first quarter activity report. Included in the release, were some telling insights into the leasing activity surrounding the company's most-recent residential development, Jersey City Urby.
Standing distinctively, the 'jenga-like' highrise tower has drawn curiosity from passersby since it began rising nearly two years ago. Last month, we gave readers an inside look at the newly opened rental building. As with all new openings, the question of how it has been received by prospective residents can offer insights into the success of the project.
Well, according to the first quarter report, since launching, Jersey City Urby is leasing, on average, 140 units per month. In just the first two months, the project hit 38% leased or 286 units. It's not only the project's momentum that's telling, Roseland raised rents three times so far at Urby and are now averaging over $55 per square foot. A slight, but significant uptick from the $50 record per square foot that 70 Columbus achieved during its lease-up.
For a detailed look at the Jersey City Urby project, check out our write-up here: Compelling Design And Unique Resident Programming Drive Leasing At Jersey City Urby
[sc name="Tips"