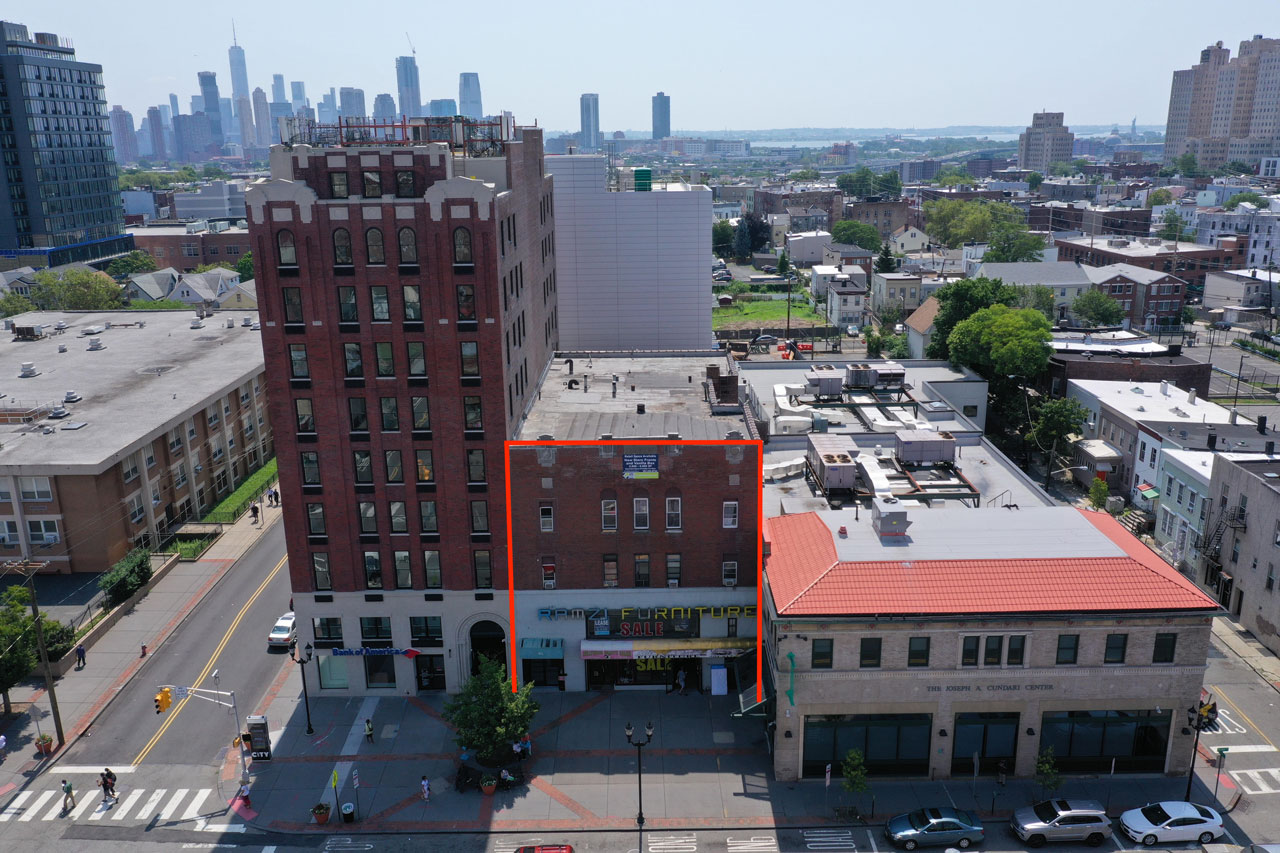 Add another older building to the list of properties being redeveloped in Journal Square. A Jersey City-based investment group has paid $3.4 million for a four-story brick building at 872 Bergen Avenue, sandwiched between an office-to-rental conversion project and a Hudson County Community College facility. It's two blocks from the Journal Square Transportation Center.
The investment group plans to "renovate, upgrade, and reposition" the 20,000-square-foot Art Deco property, according to a release from Grid Real Estate LLC, who represented the buyer.
The mixed-use property has eight residential units and 10,000 square feet of office and retail space.
The property is located in the Journal Square Central Business District (CBD). Bobby Antonicello Jr. of Grid Real Estate said, "We are still seeing an aggressive demand for properties located in Journal Square CBD. The 872 Bergen Ave. property was one of the last owner-occupied buildings in the district."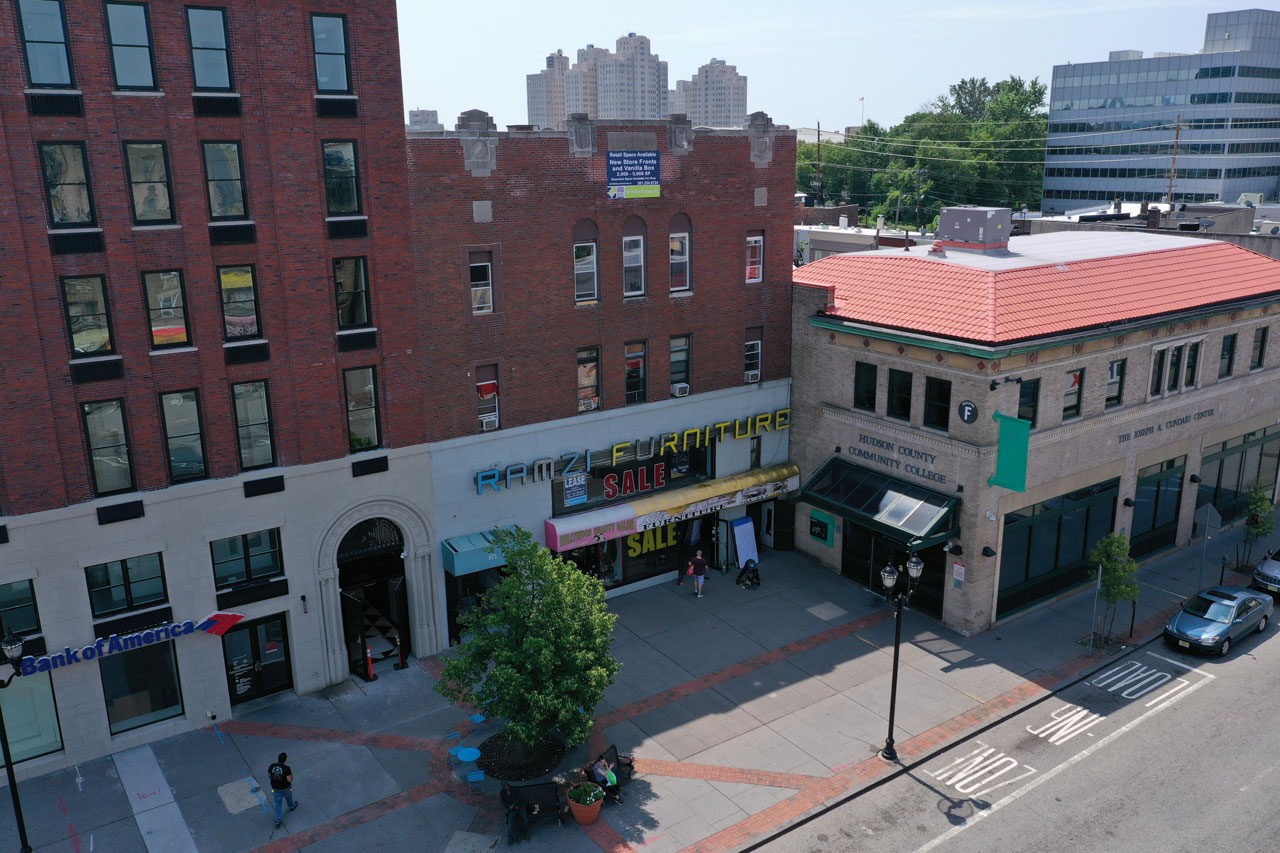 Several larger projects have risen or are rising within a few blocks of the Journal Square Transportation Center, such as the Journal Squared apartment towers built by KRE (Kushner Real Estate Group) and 3 Journal Square by Panepinto Properties. Just yesterday we reported that Kushner Companies' 30 Journal Square project appears to have come back to life.
An online listing for 872 Bergen Avenue says that it contains "eight oversized apartments with 10-foot ceilings ranging from 1,200-1,500 square feet. Two retail spaces, one nail salon and massive retail space with 20-foot ceilings to be delivered vacant. Condo conversion opportunity; next door has 53 units almost completed."
Related: