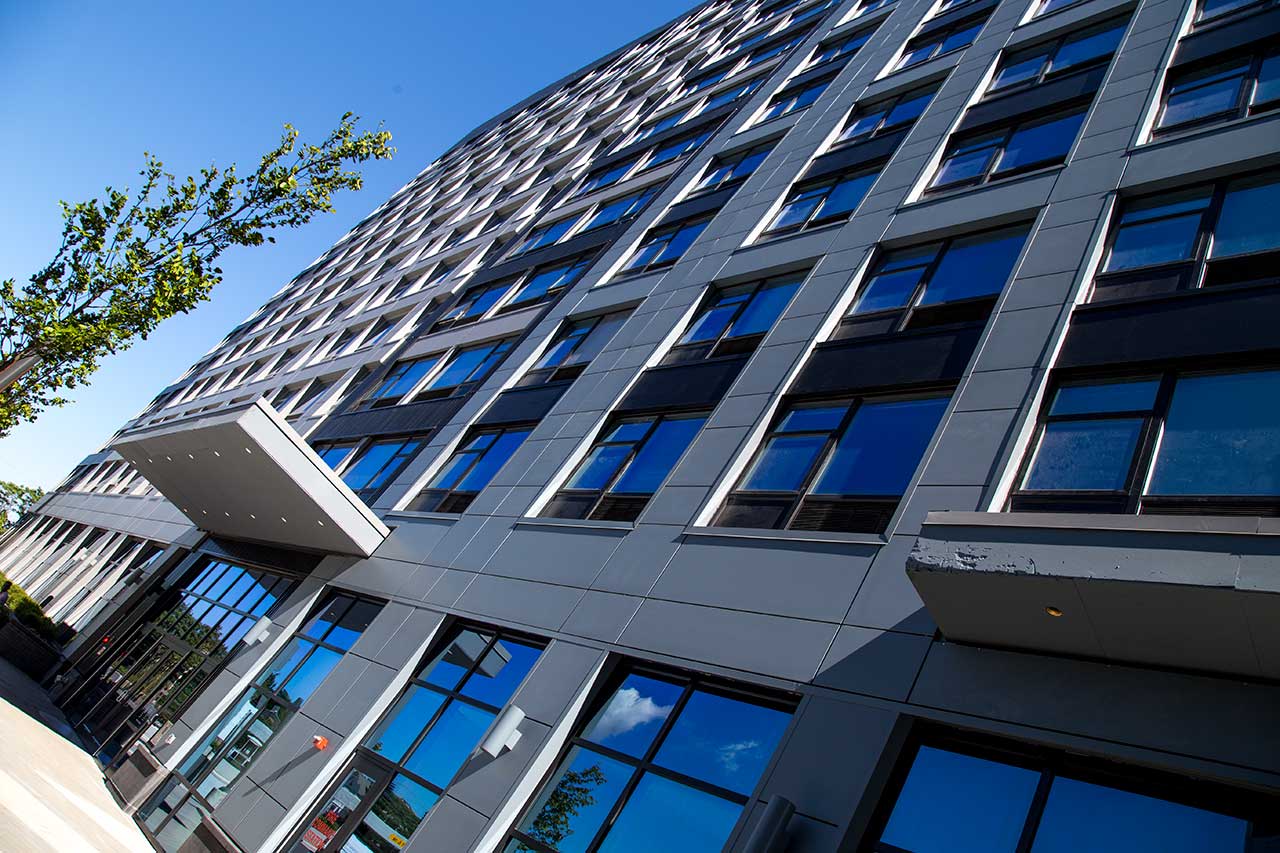 Speaking at a ribbon-cutting ceremony yesterday for the opening of 3 Journal Square, Joe Panepinto, of Panepinto Properties, recalled first acquiring the lot. "The city put this property up for auction, and nobody bid. So they put it up again, and I was the only bid."
Not too long ago, Journal Square, the once glamorous heart of Jersey City, was destitute. A combination of post-war suburban sprawl, white flight, and general mismanagement, brought on a prolonged period of urban decay. A time when the city struggled to even find bidders for its properties. Now, things are changing.
Many long-time residents never thought this day would come. Others were cautiously hopeful. "Anyone who's lived here awhile has been waiting for this day, when Journal Square returns as the heart of Jersey City," said Hudson County Executive Tom DeGuise.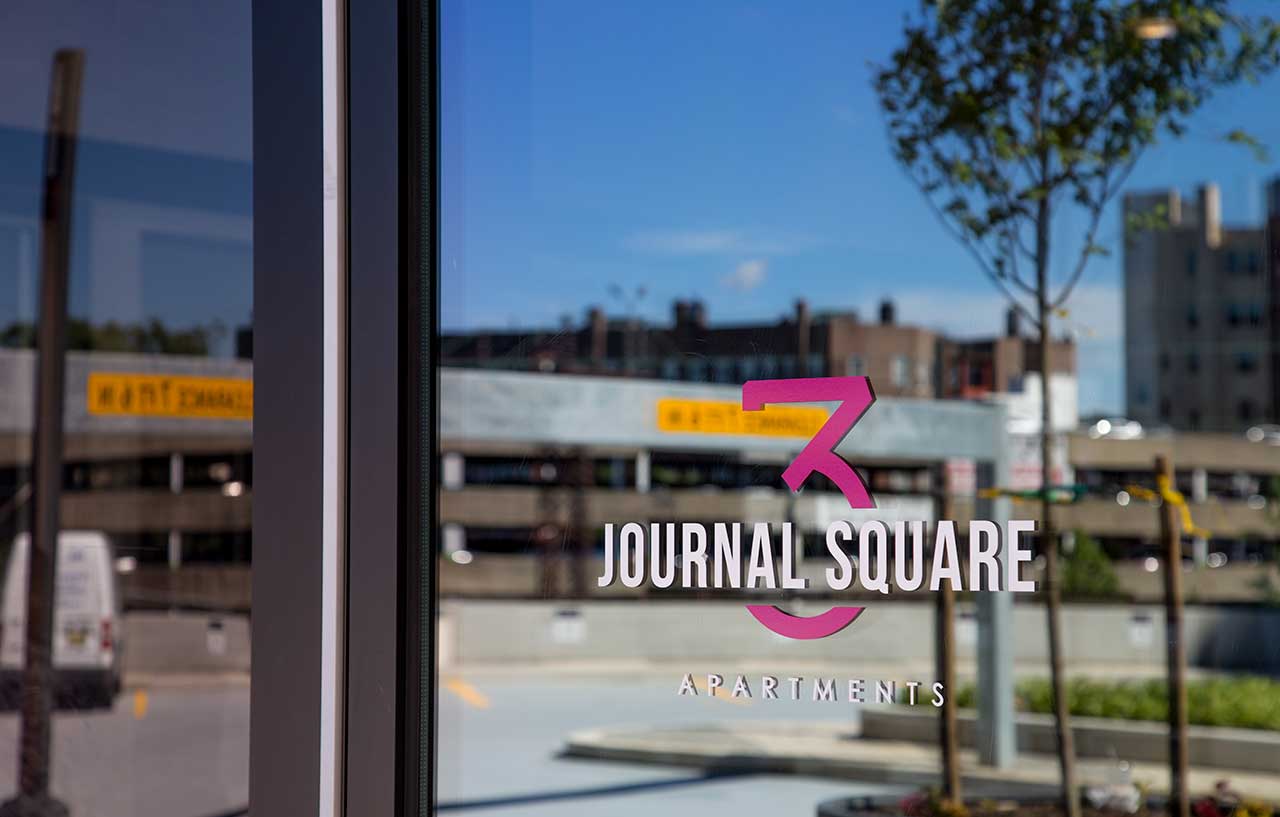 Following years of grandiose promises, a few false starts, and a major recession, residents are finally seeing signs of Journal Square's rebirth. "We're in the third inning of a nine-inning game," remarked Mayor Steven Fulop at the event. Progress is being made, it's now tangible and visible, and there's a lot more to come.
This past March, KRE opened the first of three planned towers at Journal Squared, Starbucks just opened its first location outside of downtown at the Journal Square PATH Plaza, and now 3 Journal Square has is welcoming its first residents.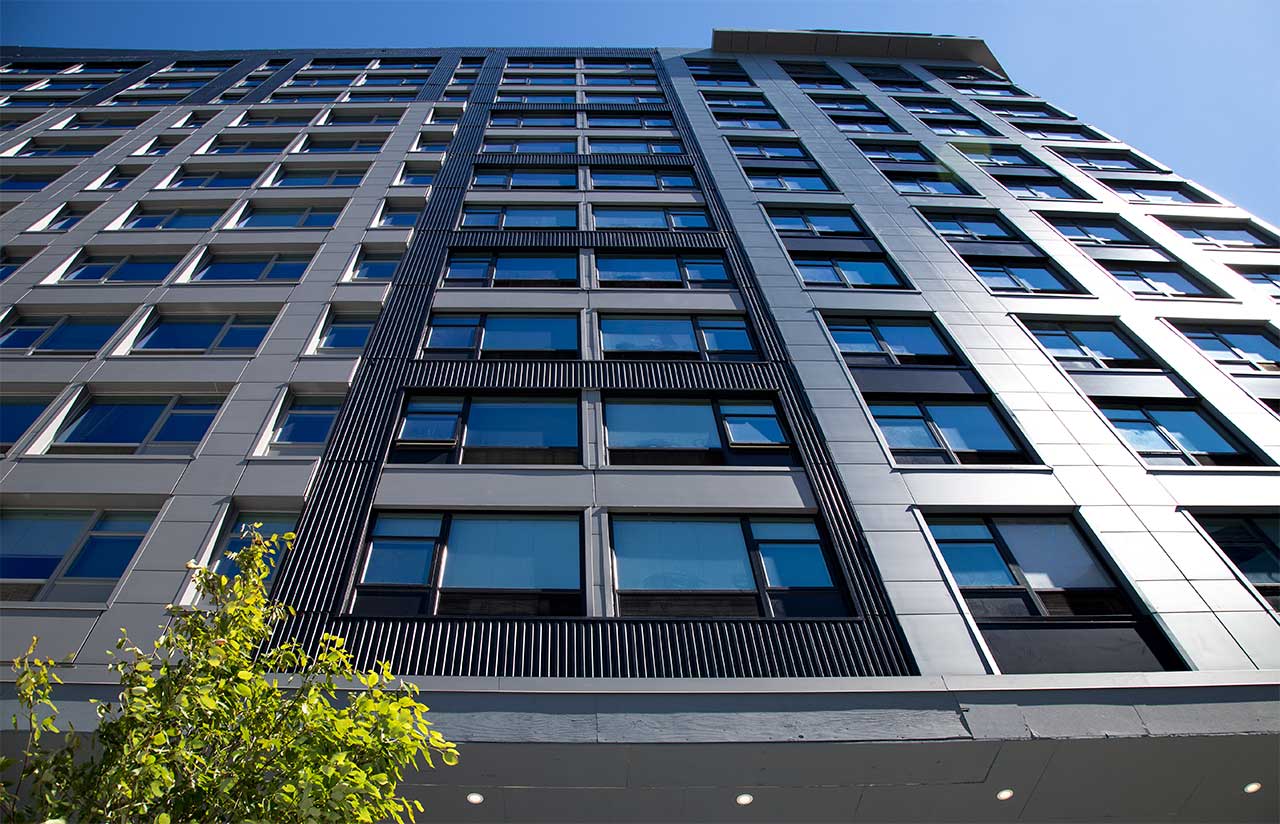 The new building, just opposite the Stanley Theater at 2935 John F. Kennedy Boulevard, was developed by joint-venture partners Hartz Mountain Industries and Panepinto Properties. Designed by Marchetto Higgins Stieve, the 240-unit LEED Silver-designed building sports a grey and black panel clad exterior, adding a modern flair to the more traditional Journal Square streetscape.
Offers a full suite of indoor and outdoor amenities. Residents have access to a 24-hour concierge and maintenance, a state-of-the-art health and fitness center, yoga studio with virtual fitness classes, resident lounge with fireplace and billiards, partyroom, and a wired conference room. For outdoor socializing, there is a rooftop for renters to enjoy lounge areas, a communal table, a fire pit and panoramic skyline views.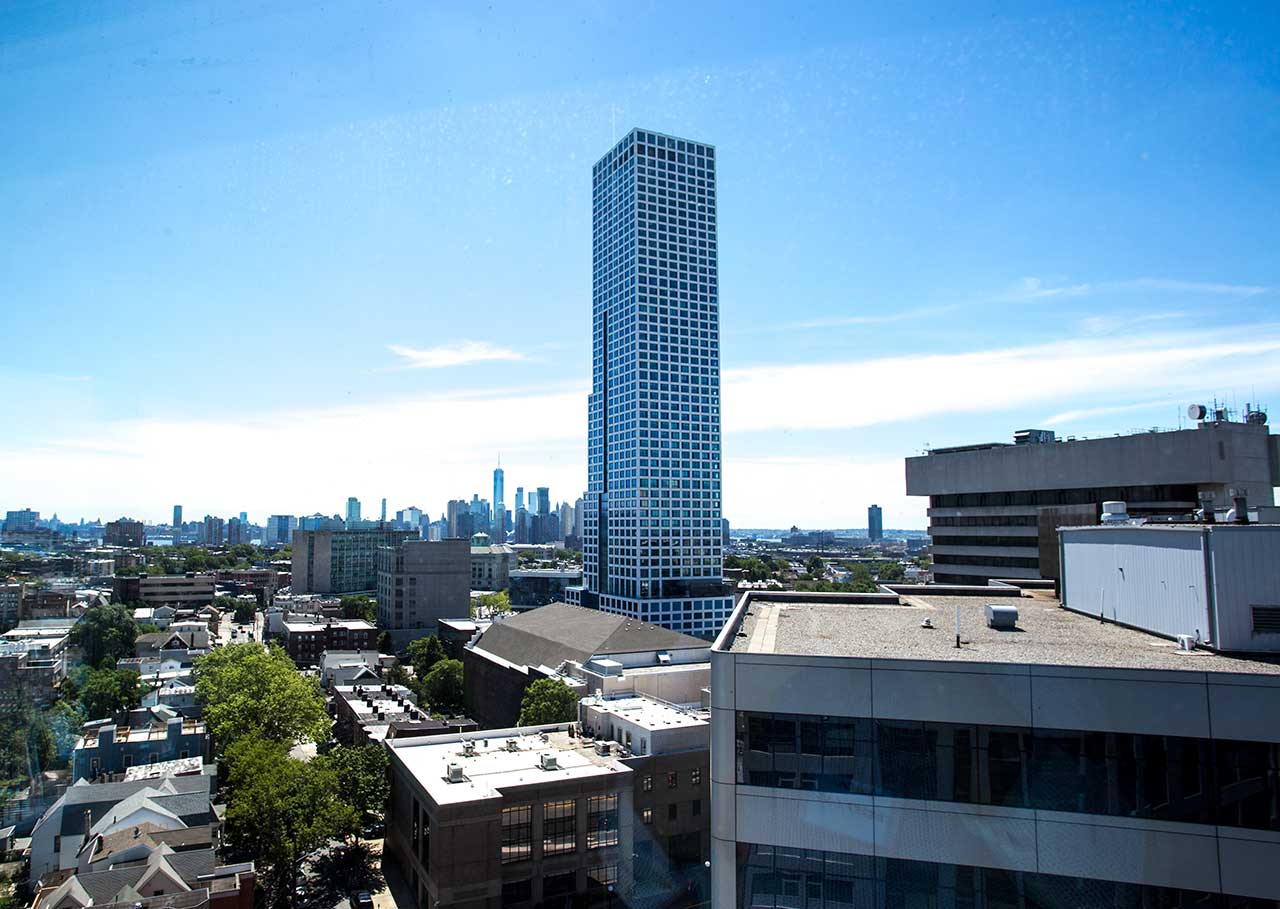 "With 3 Journal Square, we've introduced a new luxury residential option to a neighborhood that is rich in history and culture, and clearly on the move," said Gus Milano, President and COO of Hartz Mountain Industries. "There's an atmosphere here that appeals to a cross-section of people, and we've enhanced that with a building that promotes a modern living experience."
As evidence of Journal Square's revival and the demand for the area, the company has already signed 160 leases since launching in March. Considering its location, tucked between the 1 and 2 Journal Square office towers in the shadow if its larger, and much more publicized neighbor, these numbers are impressive.