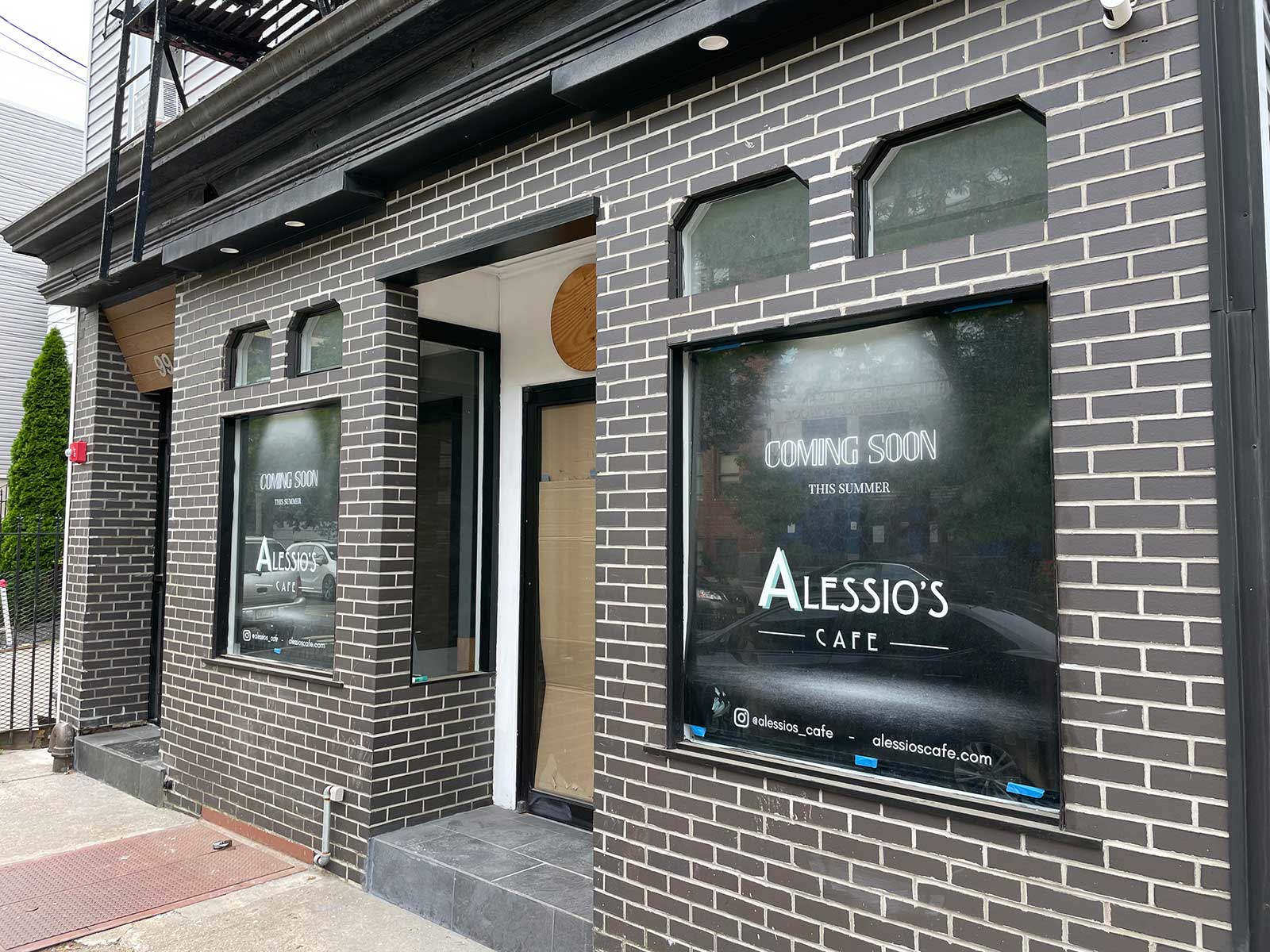 A storefront along a quieter street in The Heights, Jersey City will soon be home to the second brick-and-mortar of Alessio's as the Hoboken-based Italian café will be expanding significantly in the coming months.
The initial location of Alessio's at the intersection of Park Avenue and Sixth Street is known among Hobokenites for its authentic breakfast, lunch, and dinner options. The coffee at Alessio's comes directly from a Sicilian roastery and the restaurant makes all their fresh mozzarella on site.
Everything from breakfast sandwiches or omelets to paninis to pizza and desserts can be found at Alessio's, which will be opening at 99 Franklin Street in Jersey City later this summer. Construction has started to ramp up at the property alongside temporary signage that has gone up in the windows.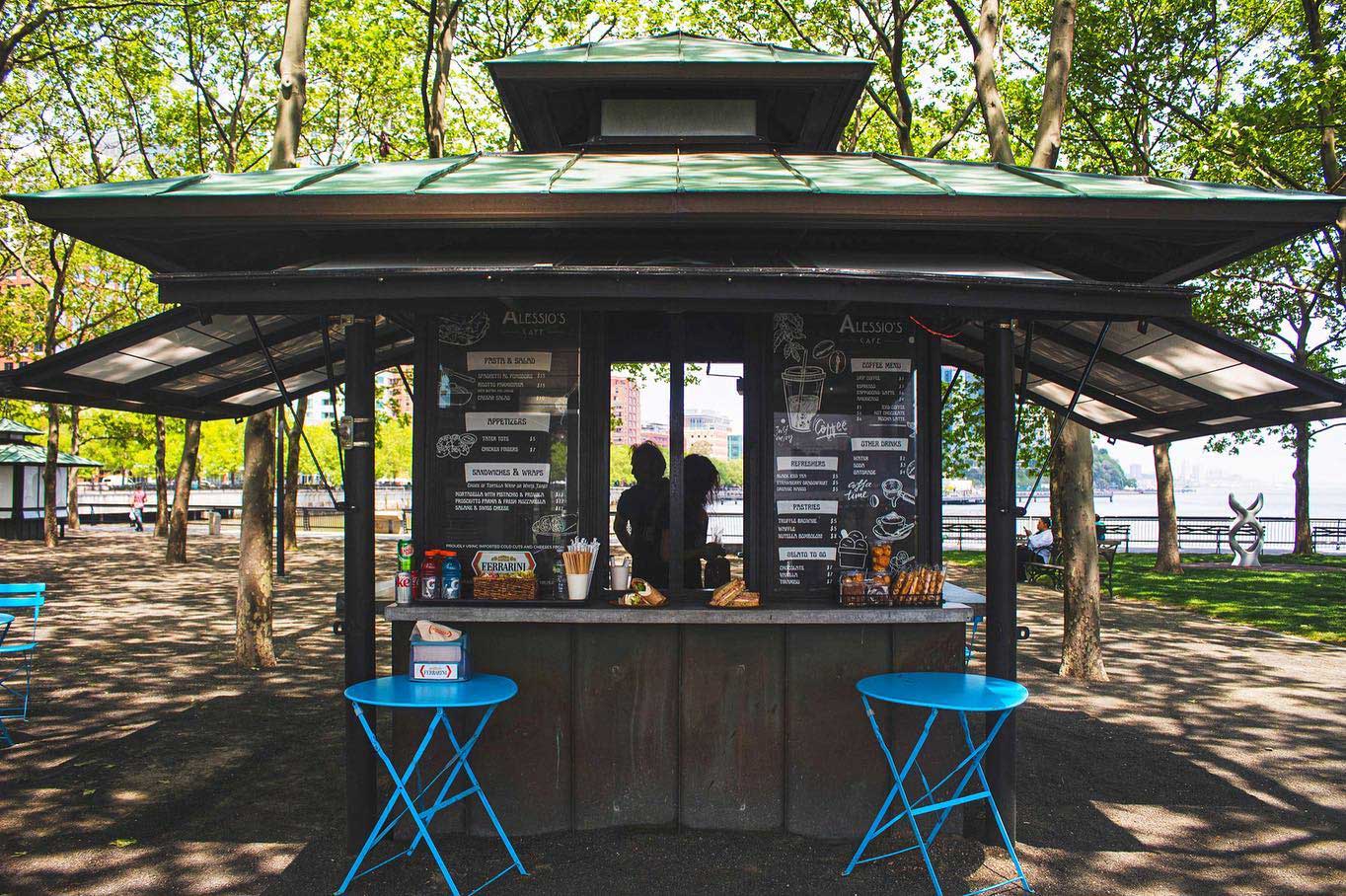 Besides their impending Jersey City arrival, Alessio's recently launched their seasonal cafe space on Pier A in Hoboken and will be expanding even further later this year. The cafe has announced on their Instagram that they will be the vendor inside Hoboken's Northwest Resiliency Park, a new green space that partially opened earlier this year.
While exact opening dates have not been announced, those interested in following Alessio's expansion progress can follow the cafe on Instagram at the handle @alessios_cafe.
Alessio's is the second new food outpost slated to open on Jersey City's Franklin Street soon. Jersey Digs reported last month about La Milpa Taqueria's impending arrival at 45 Franklin Street.
Other notable eateries along the stretch include Ichiban to Go, The Franklin, Froth on Franklin, and Green Pear Café.