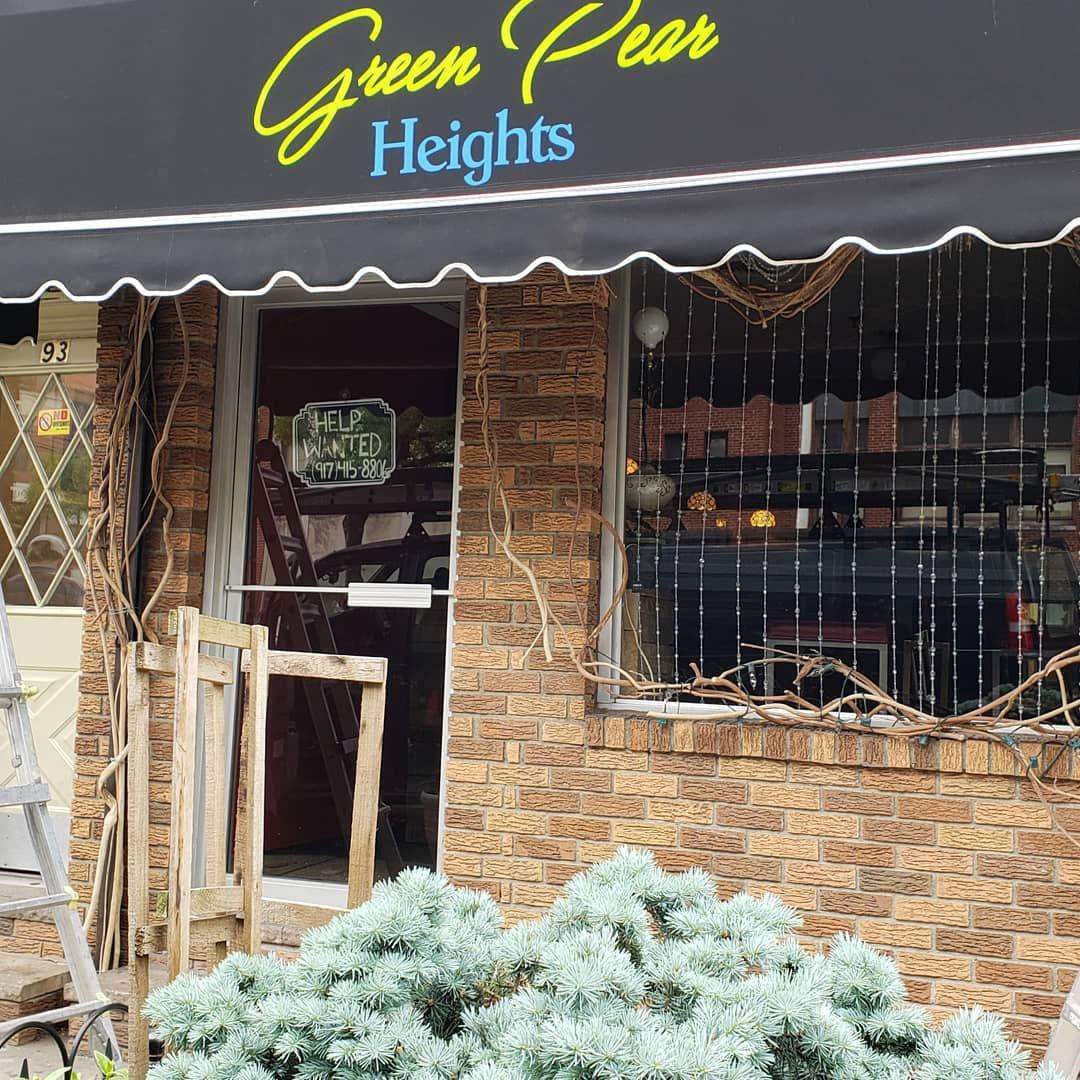 An independent cafe in Hudson County is opening an outpost less than a mile away from its current location.
The Green Pear Cafe, which opened nearly four years ago along Grand Street in Hoboken, has expanded into the middle of a Jersey City neighborhood. The Heights is now home to the next location of this local business, which serves breakfast, lunch, and dinner at the existing Hoboken location. Menu items in Hoboken include omelets, sandwiches, crepes, salads, and smoothies.
Green Pear announced a little over a week ago that they had received a fire safety permit for the new restaurant. Green Pear Heights, as the new location is being branded, is located at 93 Franklin Street near Sherman Avenue and P.S. 8, the Charles E. Truefurt School. The space was previously home to Patsey's Italian American Bistro and J&J Touch Deli. A new sign was installed on the facade of the building at the end of May.
Said to be opening this week, a menu posted at the space states their hours will be Tuesday through Sunday from 5:30pm to 10:00pm. Unlike the Hoboken cafe, the Jersey City location will only be open for dinner, since the space is being used by Green Pear for their catering business during the day.
Some neighborhood establishments like Ricky's Restaurant have been in operation along Franklin Street for several years, but there has been plenty of turnover recently, with businesses such as Galeria Cafe, Froth on Franklin, and The Franklin opening up on the block over the last two years.