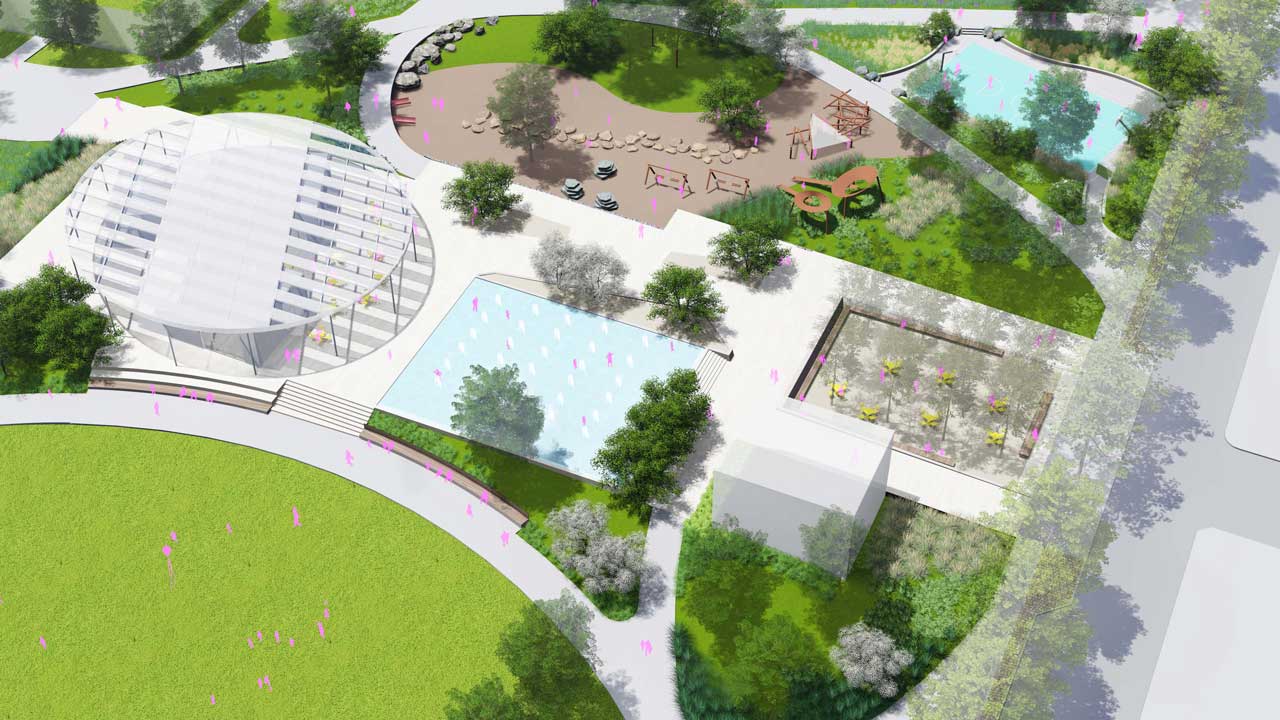 Almost three full blocks in uptown Hoboken are being transformed into what will be the city's largest green space that looks to prevent flooding and create new amenities for residents.
The Northwest Resiliency Park has been a long time coming, as the effort started back in 2016. The city paid $30 million to acquire 5.4 acres of land near 12th and Adams Streets from BASF Corporation and then approved a plan for the property three years later.
Hoboken signed off on a $53.5 million bond ordinance to finance the park's construction, the majority of which is being funded by the New Jersey Environmental Infrastructure Trust. The park itself is designed by OLIN, who have worked on prominent spaces like Bryant Park and parks along the waterfront in Alexandria, Virginia.
The COVID-19 pandemic has caused some delays for the park's initial timeline, as the greenery had been originally slated to open last year. But the park is now on track for a full opening in June 2023 and passersby can finally see some visual progress on the park's various amenities.
A portion of 12th Street between Jefferson and Madison Streets has already been permanently closed and a new pedestrian-only walkway has been installed. A multi-purpose field is now open at the facility and work is beginning on a basketball basin on the western portion of the land.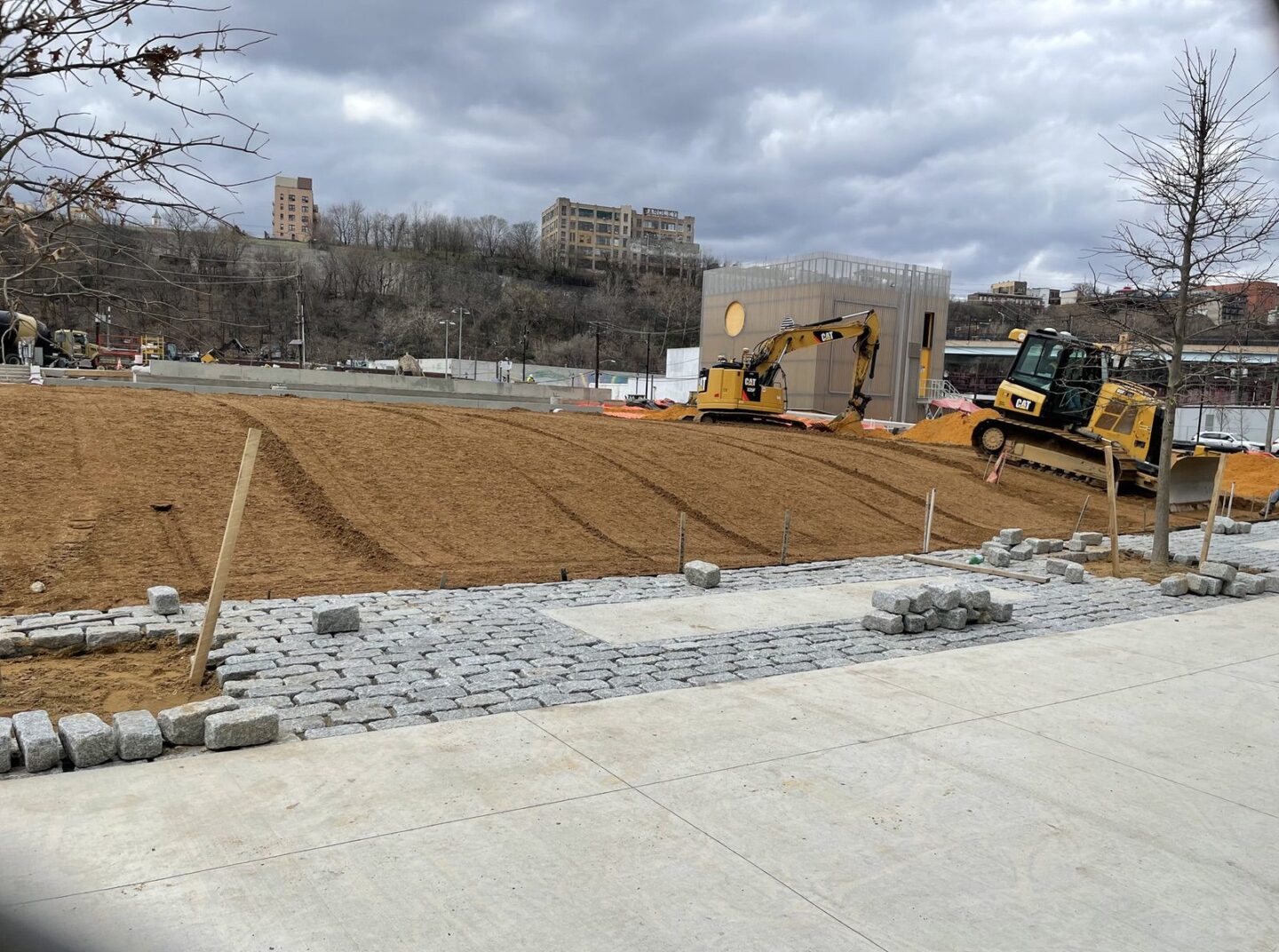 Future amenities at the Northwest Park will include a great lawn section that is currently being graded, while a pavilion and shaded area that includes both a community room with a capacity of 100 people and separate space for a café is starting to rise at the center of the space.
In addition to providing greenery, the Northwest Park includes an underground stormwater detention system that will be able to store roughly one million gallons of water to help mitigate flooding. A "pump garden" structure in the park's northeast corner has ongoing work.
Other features of the future park will include a central fountain that can be converted into a seasonal ice-skating rink, playground areas, and garden spaces.
Work in the coming weeks includes further canopy steel installation, site lighting, play area boulders, and equipment layout.