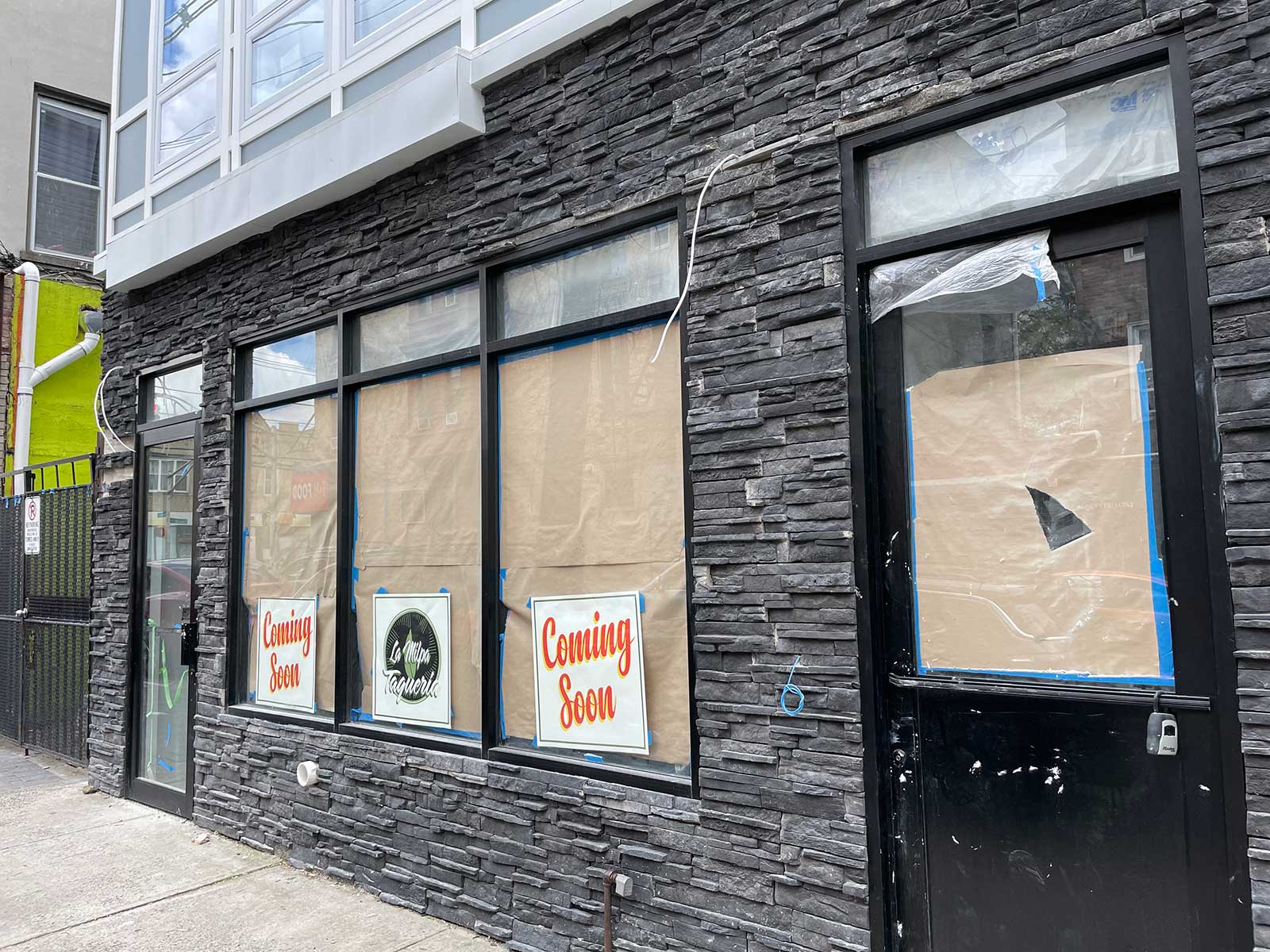 The food scene in The Heights will be expanding to a storefront just off Palisade Avenue as a restaurant called La Milpa Taqueria is under construction on the ground floor of a modern development.
A sign in the window at 45 Franklin Street quietly announced the arrival of the taqueria, which will be located inside a new ground-up construction project. La Milpa, which translates to "the cornfield" in Spanish, registered as a company late last month but have not announced any opening date.
Little is known about the endeavor at this point, as La Milpa Taqueria doesn't appear to have any established social media or web presence. The company associated with the business is registered out of a private home in Union City.
While there is no shortage of taco spots in The Heights, there aren't any in the vicinity of the Franklin Street storefront. La Milpa Taqueria will add to the street's other noted eateries that include Ichiban to Go, The Franklin, Froth on Franklin, and Green Pear Café.