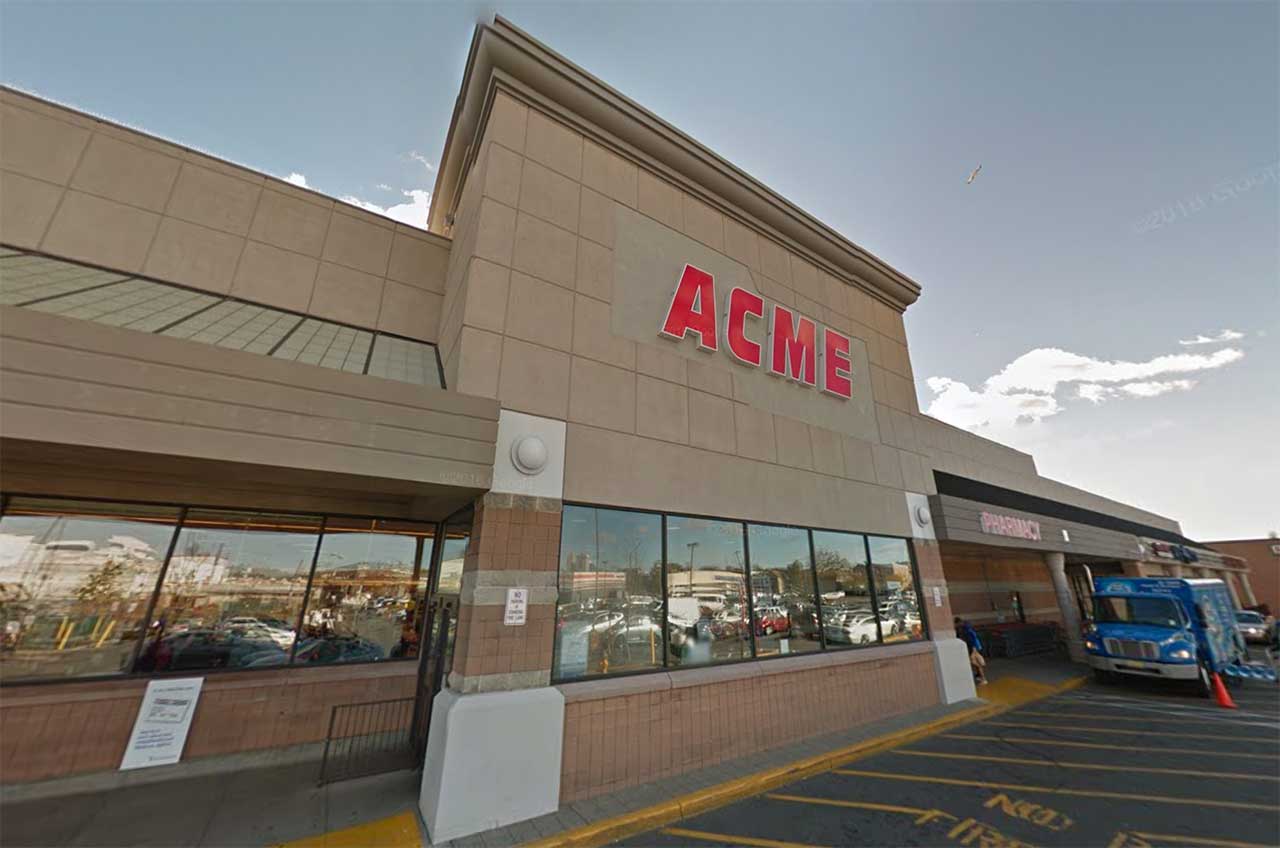 Just a few years after the bankruptcy of a competing company caused Acme Markets to begin a major expansion in the New York Metropolitan Area, the Pennsylvania-based chain is continuing to announce store closures in the region. Now, a Hudson County Acme location is on the list of supermarkets that will be shut down in the near future.
An Acme spokesperson confirmed to Jersey Digs last week that the store in Weehawken is slated to close before October 2. The supermarket, located within the Tower Plaza at 4100 Park Avenue, opened its doors less than four years ago following the closure of the plaza's Pathmark location. It is one of five Acme stores in Hudson County, with other locations still operating in Hoboken, Jersey City, and West New York.
The announcement that the Weehawken Acme will be closing comes as the Albertsons-owned brand is also planning to close locations in Bergen County's Elmwood Park and Woodcliff Lake.
With locations in Randolph and Clifton, Acme still had a presence in Northern New Jersey before 2015. However, the bankruptcy that year of the Montvale-based Great Atlantic & Pacific Tea Company, which owned A&P, Pathmark, SuperFresh, The Food Emporium, and other supermarkets in the region, gave Acme an opportunity to open dozens of new stores in the bankrupt company's former spaces. A number of these locations closed in the subsequent few years, including ones in Bergenfield, Newark, and Park Ridge.
Acme has issued a nearly identical statement in response to each of its many store closings over the last couple of years, reading in part that "closing a store is always a tough decision, but we are focused on growing our business and reinvesting those resources into our existing stores along with aggressively exploring other new sites."
Related: