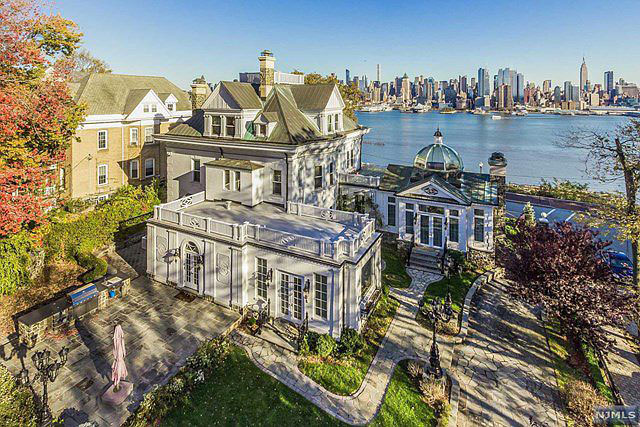 If the $7 million price tag on a six-bedroom, five-bathroom mansion overlooking Weehawken's waterfront has kept you from putting in a bid, there's good news: The price was reduced late last month by $400,000.
The 1890 mansion, located down the block from the historic 1804 duel between Alexander Hamilton and Aaron Burr, offers sweeping views of the New York City skyline from between its Doric columns.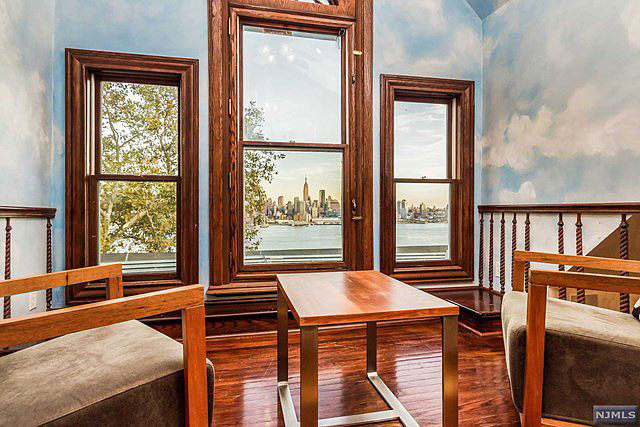 The 5,113-square-foot house was listed for nearly $12 million in 2016, which could have set a sales record for the county — but the price was slashed over the years. On June 25 it was cut again to $6.6 million.
The home includes four full bathrooms and two half baths. Among its architectural features, it boasts ceiling medallions, Rococo finished woodwork, ornate working fireplaces, moldings carved in gold appliqué, stained glass windows, marble floors, and a Tuscan-style wine cellar.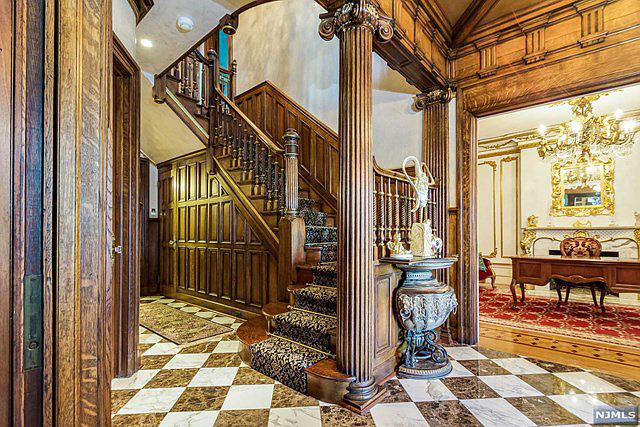 Outside, it features a bluestone patio, landscaping, and a gazebo.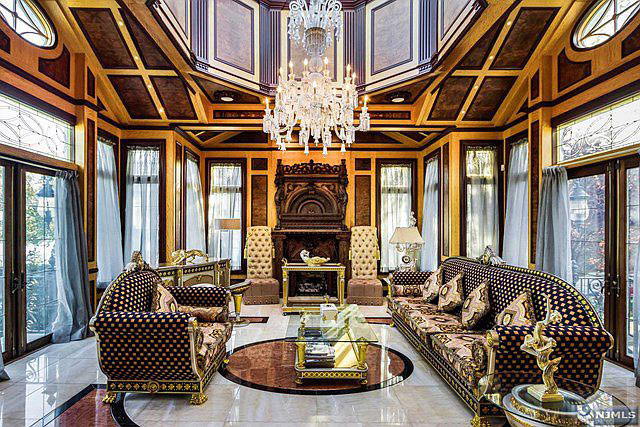 The Hamilton Avenue mansion is located in the quiet Kings Bluff neighborhood, named for James Gore King (1791-1853), who was president of the Erie Railroad, a U.S. representative from the Whig Party, and a banking magnate. He lived on the block and entertained guests including Charles Dickens, Washington Irving, and Daniel Webster.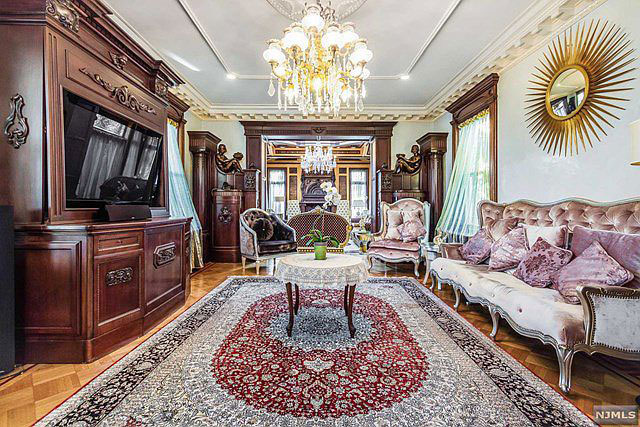 One real estate agent said in a 2013 story that because of their high price, many of the homes in the neighborhood are sold to foreign nationals who live there for a few months each year.
Related: