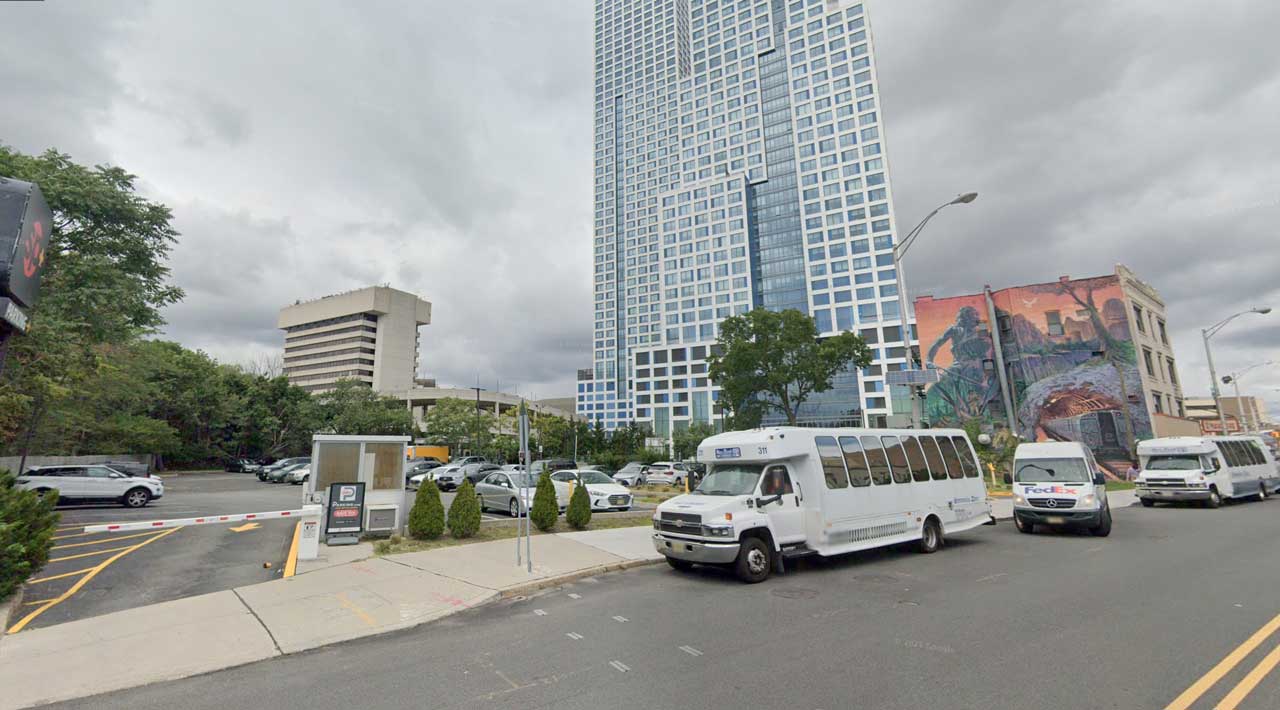 The area surrounding the Journal Square PATH station has seen significant high-rise construction over the past few years and another tower could soon add to the landscape if officials green light a new proposal.
Just last month, Jersey Digs exclusively reported on a plan to bring a 53-story development to 499-501 Summit Avenue. Currently a surface parking facility, the entirety of the property spans about an acre and backs up to trackage for the PATH trains built beneath the cliff.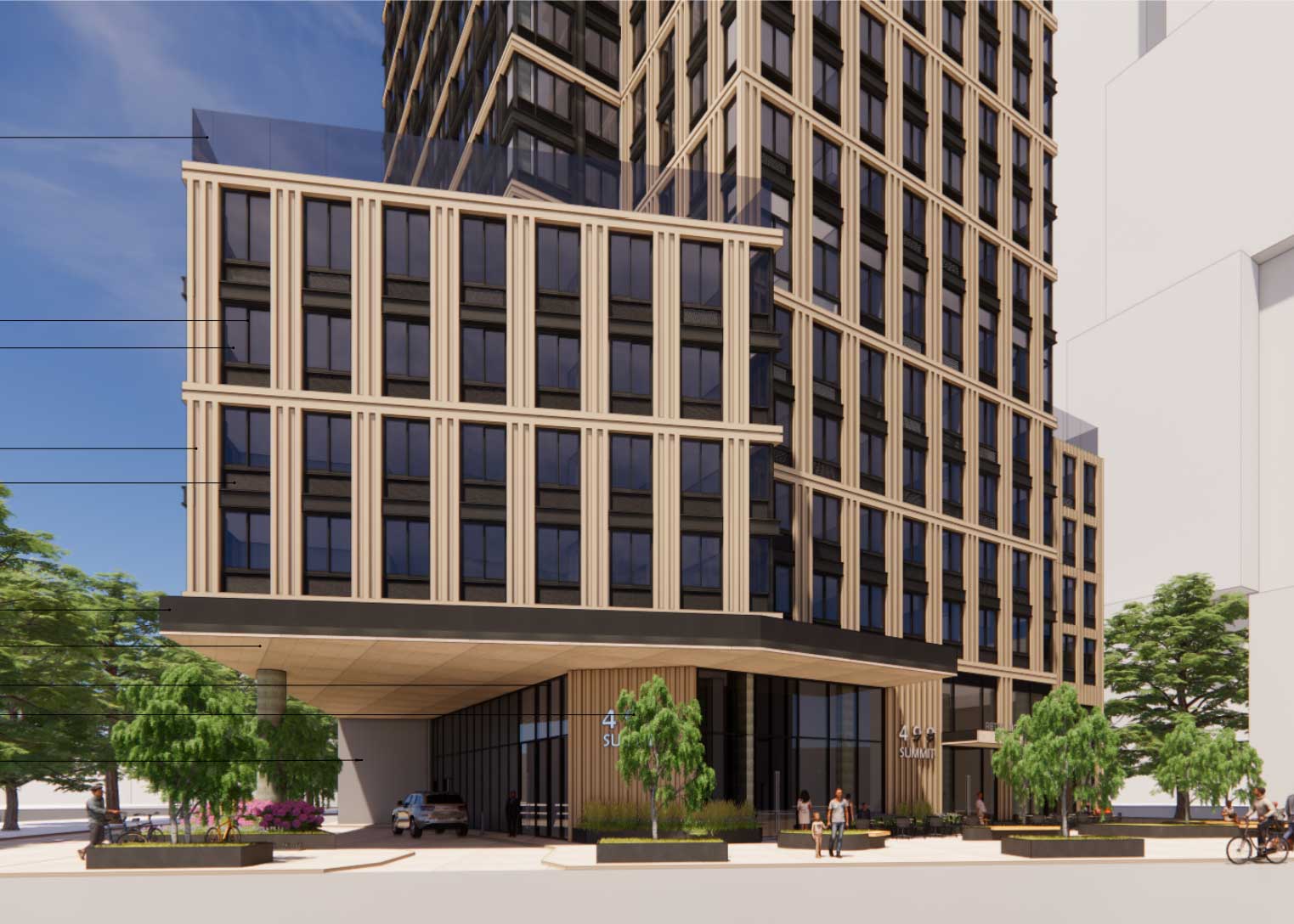 The land is owned by Panepinto Properties, who previously gained now-expired approvals to develop the property back in 2016. The company is hoping their latest proposal comes to fruition and has hired New York-based HLW International to draw up the latest plans.
The new development would rise just over 556 feet at the tallest point, consisting of a smaller five-story base plus the high-rise tower. The potential project would include 304 bicycle parking spaces in the building's cellar and a valet parking facility in the rear of the building to be accessed via Summit Avenue with vehicle lifts capable of storing up to 140 cars.
The ground floor of the project would feature 3,183 square feet of ground-floor retail space set to face Summit Avenue, which would be spruced up under the proposal. The development of the land would add a 3,200-square-foot public plaza adjacent to the roadway complete with landscaping work and other streetscape improvements.
499 Summit Avenue's residential component totals 607 units that skew smaller under the current proposal, breaking down as 107 studios, 388 one-bedrooms, 100 two-bedrooms, and 12 three-bedroom spaces. The development's approval would require the city's planning board to grant several "c" variances but does not appear to trigger the newly enacted affordable housing ordinance, as affordable units at the project are listed as "n/a" on the application.
Proposed amenities at the development include a sixth-floor outdoor amenity area complete with separate indoor spa and lounge sections. A wraparound terrace on the 53rd floor spanning over 4,000-square feet would come complete with windscreens in addition to a 1,361-square foot indoor communal kitchen and a 1,337-square foot coworking lounge.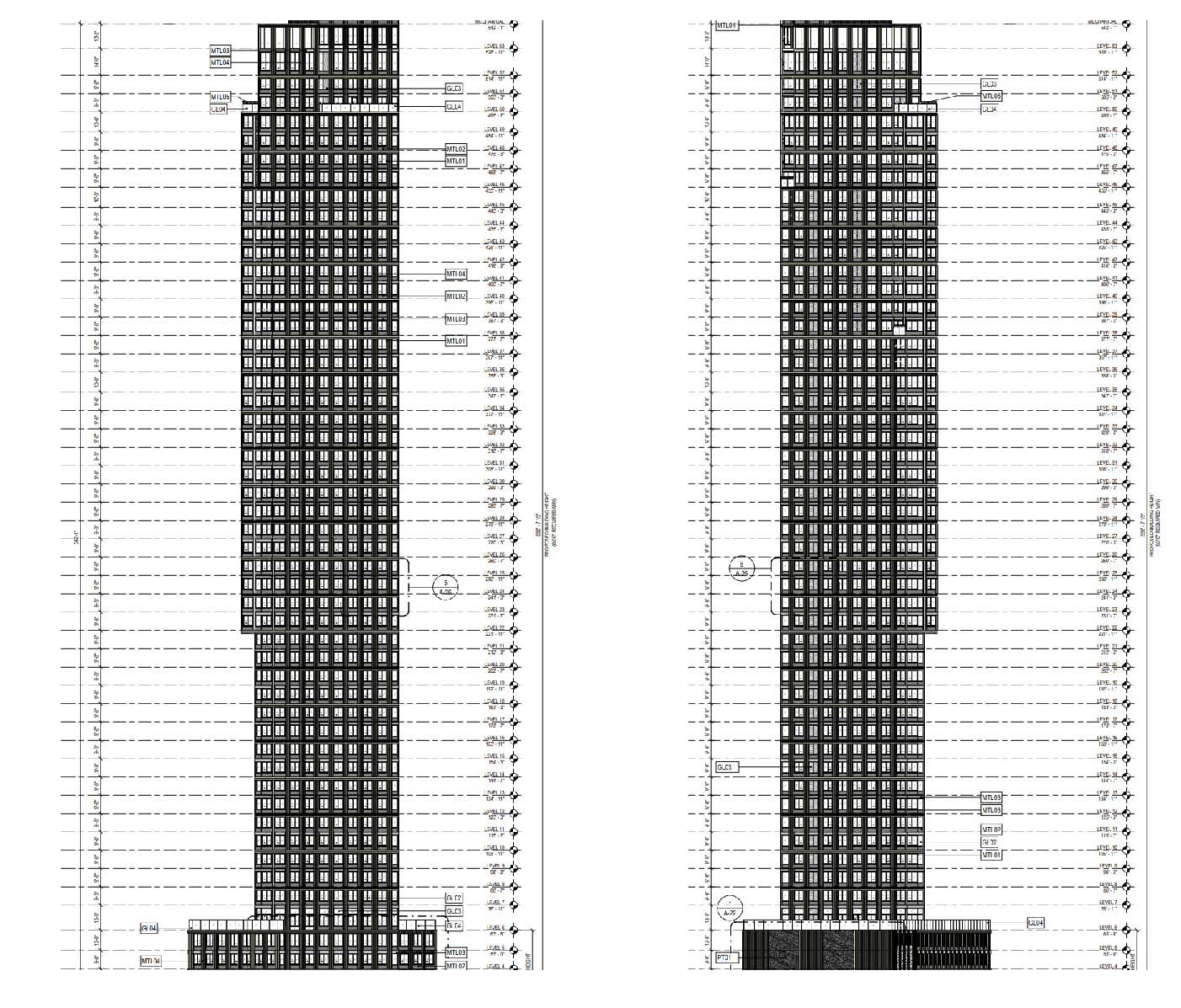 499 Summit Avenue would utilize a mixture of gray and black metallic panels on its exterior and is slated to be heard during their January 18 meeting, which begins at 5:30 p.m. As has been the case since the beginning of the COVID-19 pandemic, the board's meeting will be held virtually on Zoom and can be joined at this link or by using the ID 837 3084 1499.