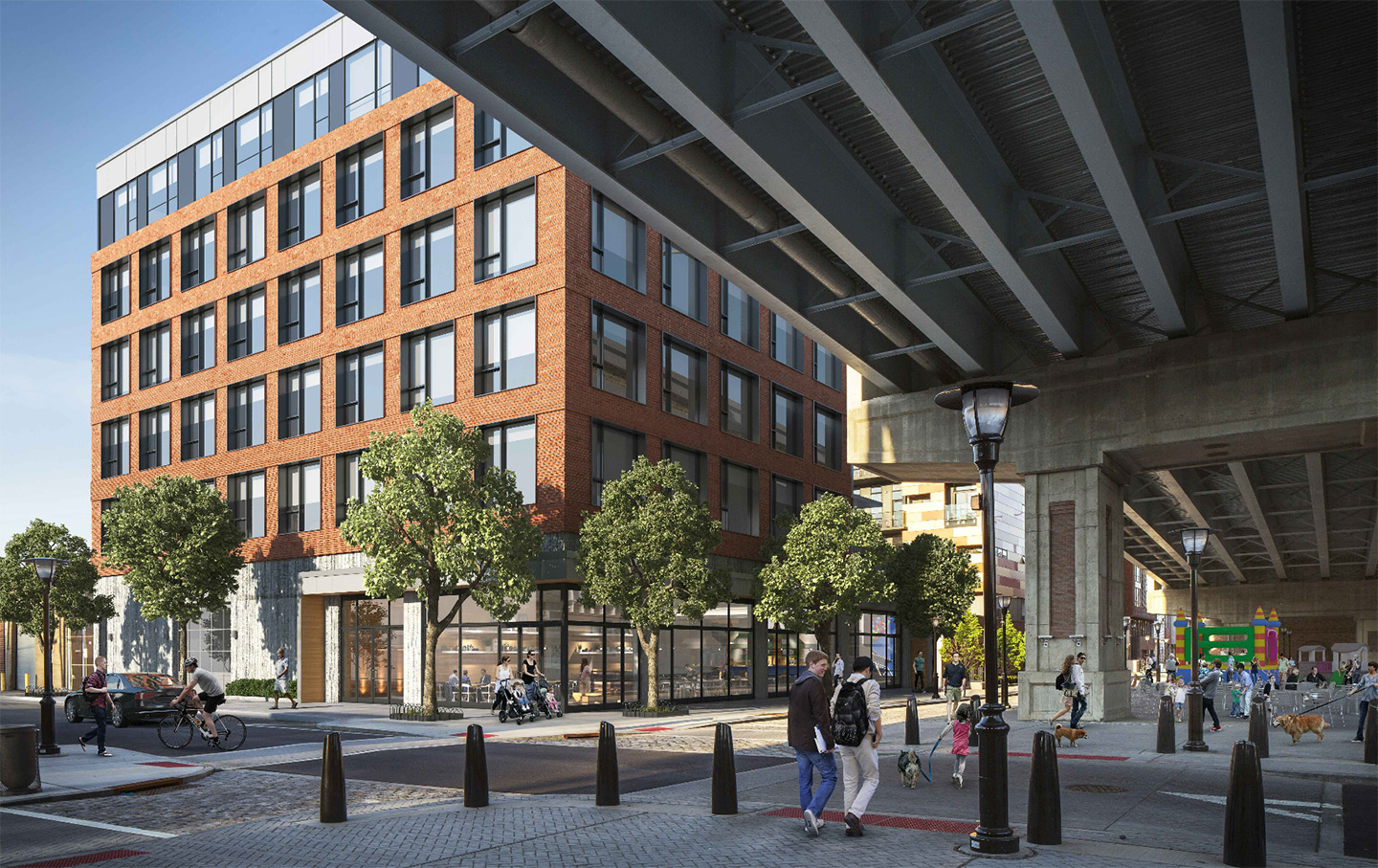 Two new mixed-use buildings are about to add more life to Hoboken's northwestern edge, with both projects being undertaken by a local name with a bunch of experience in LEED developments.
The latest ventures come from developer Bijou Properties, who has already built several projects in the city's northern half. Their newest endeavors include 1410 Grand Street, a new retail and rental project right in the middle of an evolving district. The plans will demolish an existing garage-like structure and small parking lot and replace it with a six-story building made up of 44 residential units.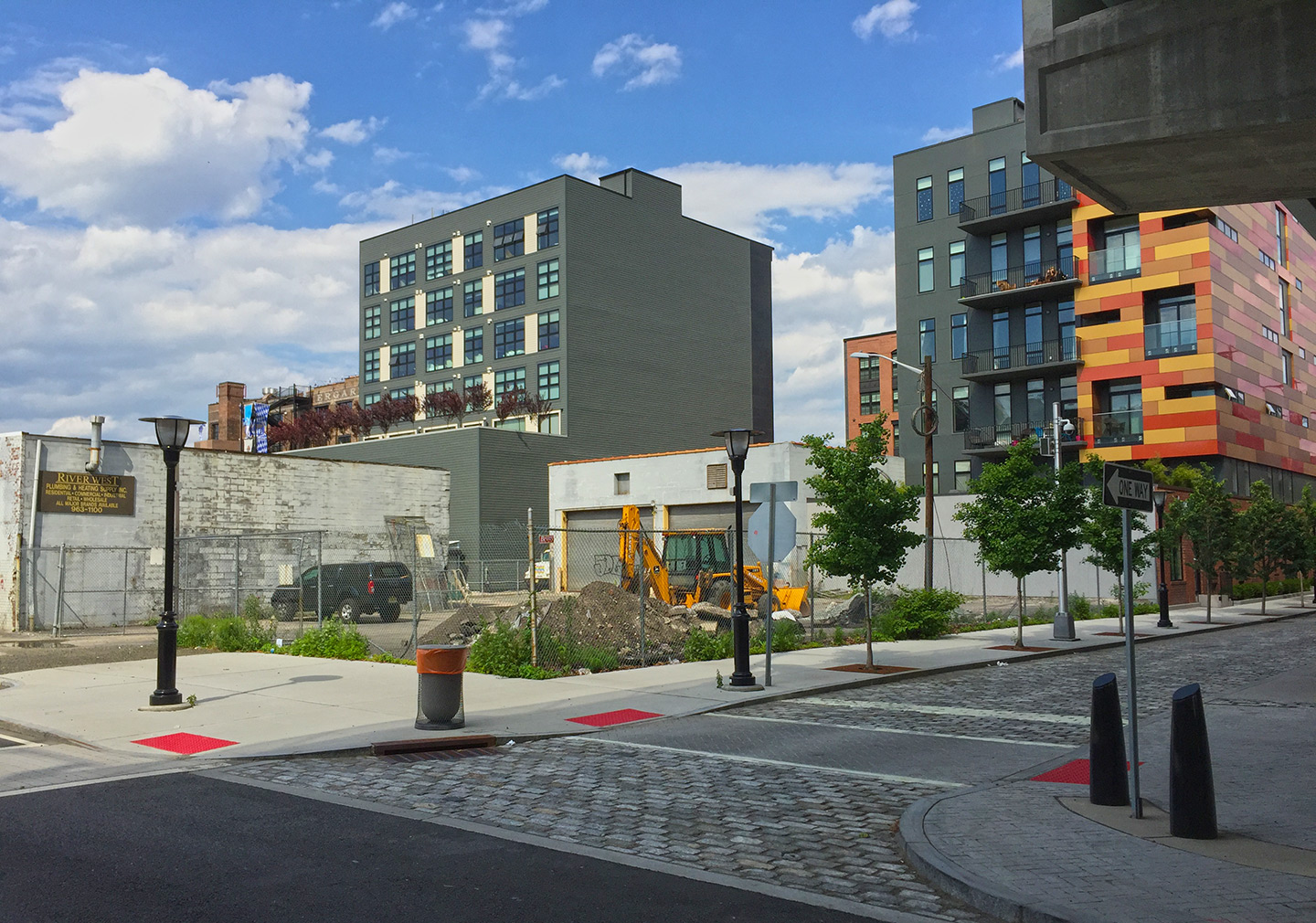 The plan, which was approved last year, just got granted a right of way from the city on June 1st to put scaffolding up on the property. Coupled with the appearance of a backhoe that recently popped up at the site, it appears construction is imminent on the latest building.
The project, designed by Marchetto Higgins Stieve, will sport 1,950 square feet of dry flood proofed retail space. Bijou has also entered into a written agreement with the nearby Mile Square Theater to lease a separate 1,200 square feet of classroom space to the non-profit free of charge for 15 years.
1410 Grand will also have 44 parking spaces, some of which will be available to the public. Their onsite garage will use a two-story stacking arrangement called the "Klaus system" similar to what Bijou included in their 1415 Park project.
Like all buildings Bijou Properties constructs, 1410 Grand will be Platinum LEED certified. Some of the more noteworthy environmentally friendly elements include a rain harvest system, which will consist of a 5,000 rainwater tank on the roof, and a 40-kilowatt solar array on top of the structure.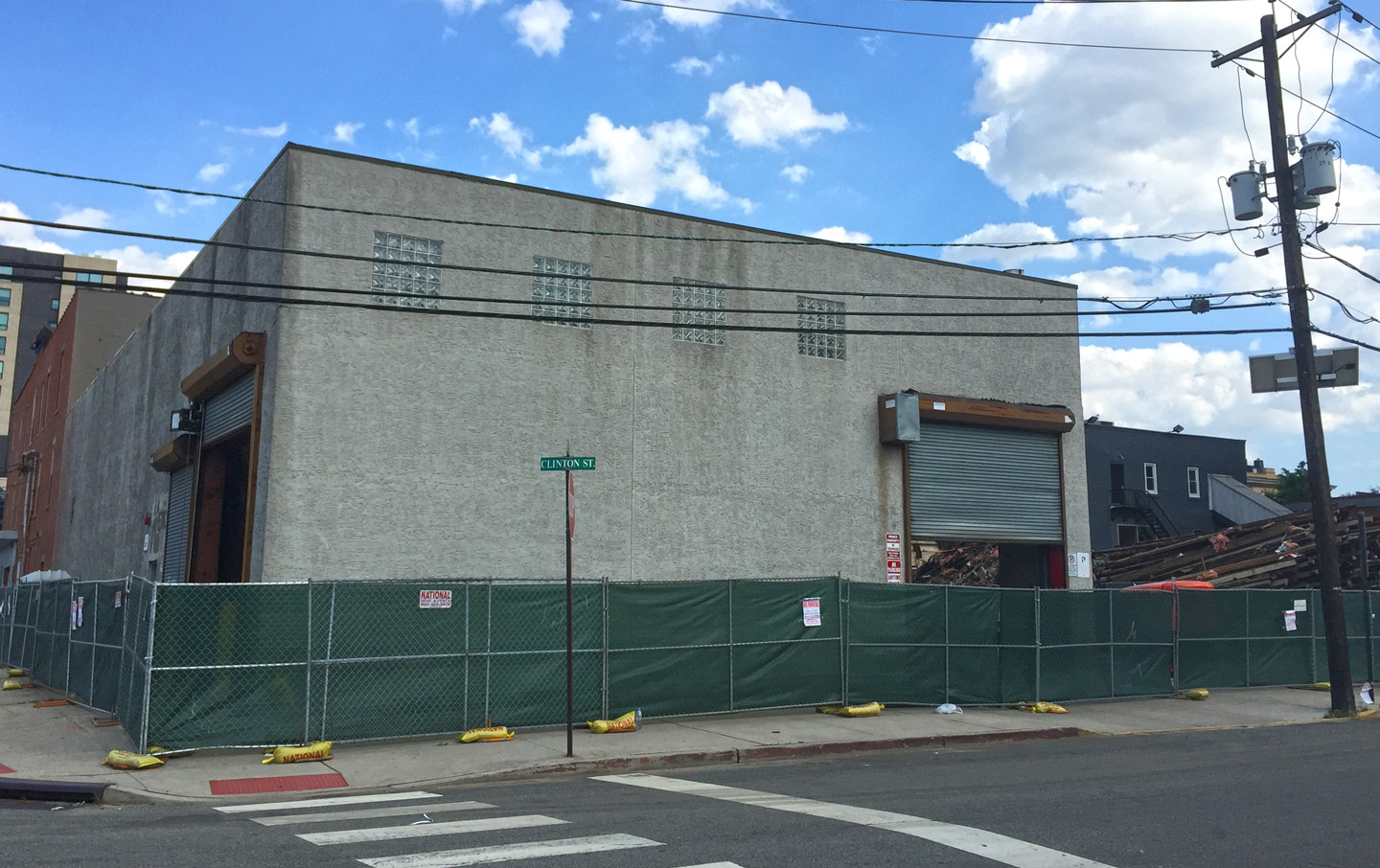 Just down the street, Bijou is hard at work on another property at 1420 Willow Avenue. They've started gutting an existing two-story warehouse for conversion into a mixed-use office and retail building. The project will raise the height of existing structure up from 25 feet to 59 feet and create 16,000 square feet of retail on the Clinton Street side of the building to be filled by Gravity Vault, a rock climbing facility.
Additionally, the project will create 14,000 square feet of office space on the top two floors and another 7,000 square feet of ground floor retail along Willow Avenue. Renderings of the building show retailer West Elm's signage on that storefront.
All of this is happening in an area of the city that has seen significant growth in recent years. In addition to the renovation of the 14th Street Viaduct which created a park and plaza underneath, the nearby Willow 14 project will bring a Trader Joe's to the neighborhood by year's end.
Last year, the NoVia Lofts joined The Artistan and Bijou-owned Edge Lofts in the neighborhood, which are all mixed-use buildings that have retail components. The city also passed a Western Edge Redevelopment Zone Plan for the area last August that stressed mixed-use buildings, suggesting that more development and amenities may be on the way.