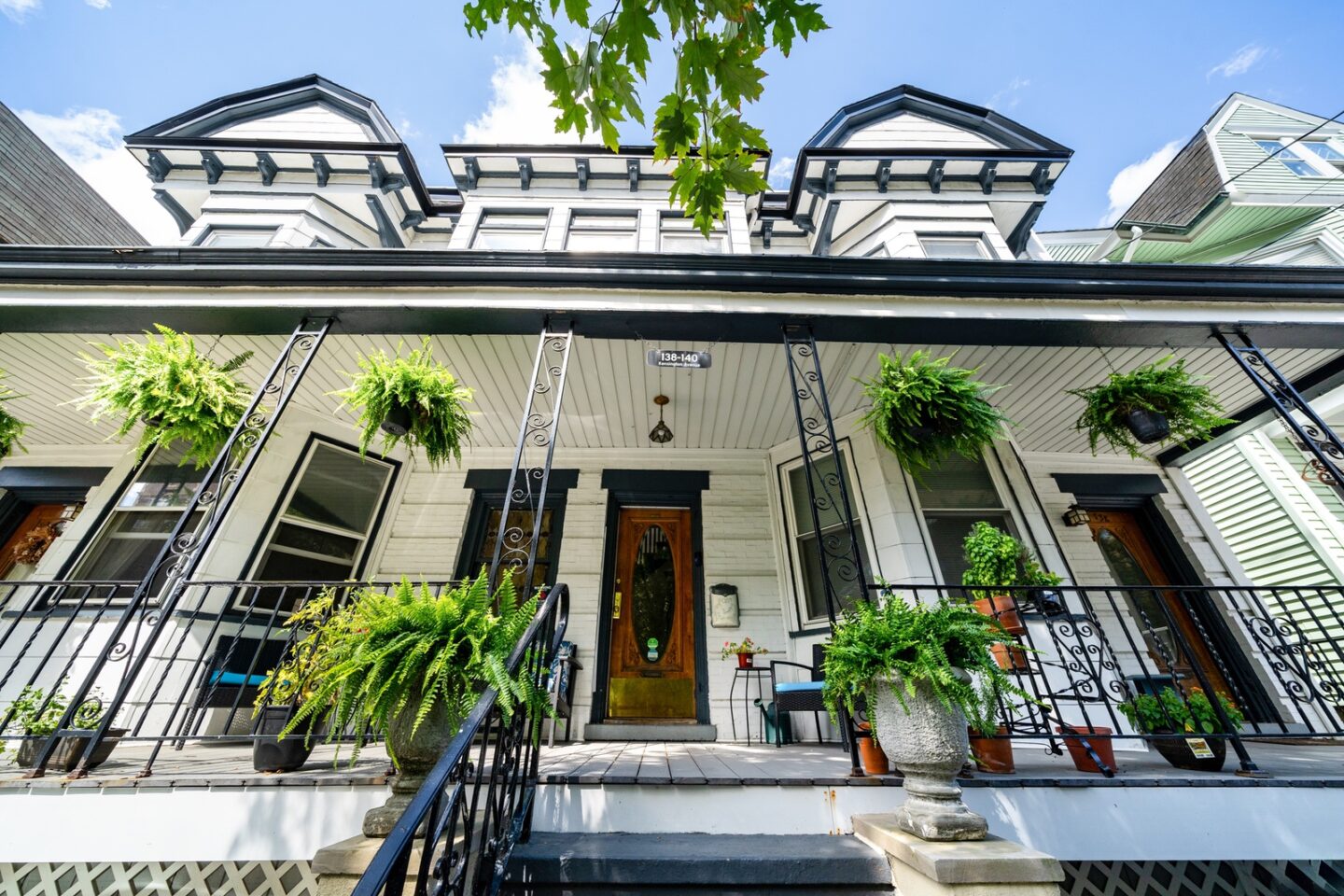 Introducing a historic property that will exceed buyers' expectations. This rare and grandiose three-bedroom condo offers a large, flexible space and is teeming with period details. Situated in the heart of the Lincoln Park neighborhood in Jersey City is this meticulously maintained 2,173 square-foot residence at 138 Kensington Avenue. Boasting a U-shaped floor plan and plentiful preserved features, this charming property is the perfect alternative for buyers seeking a single-family home but wanting the ease of condominium living.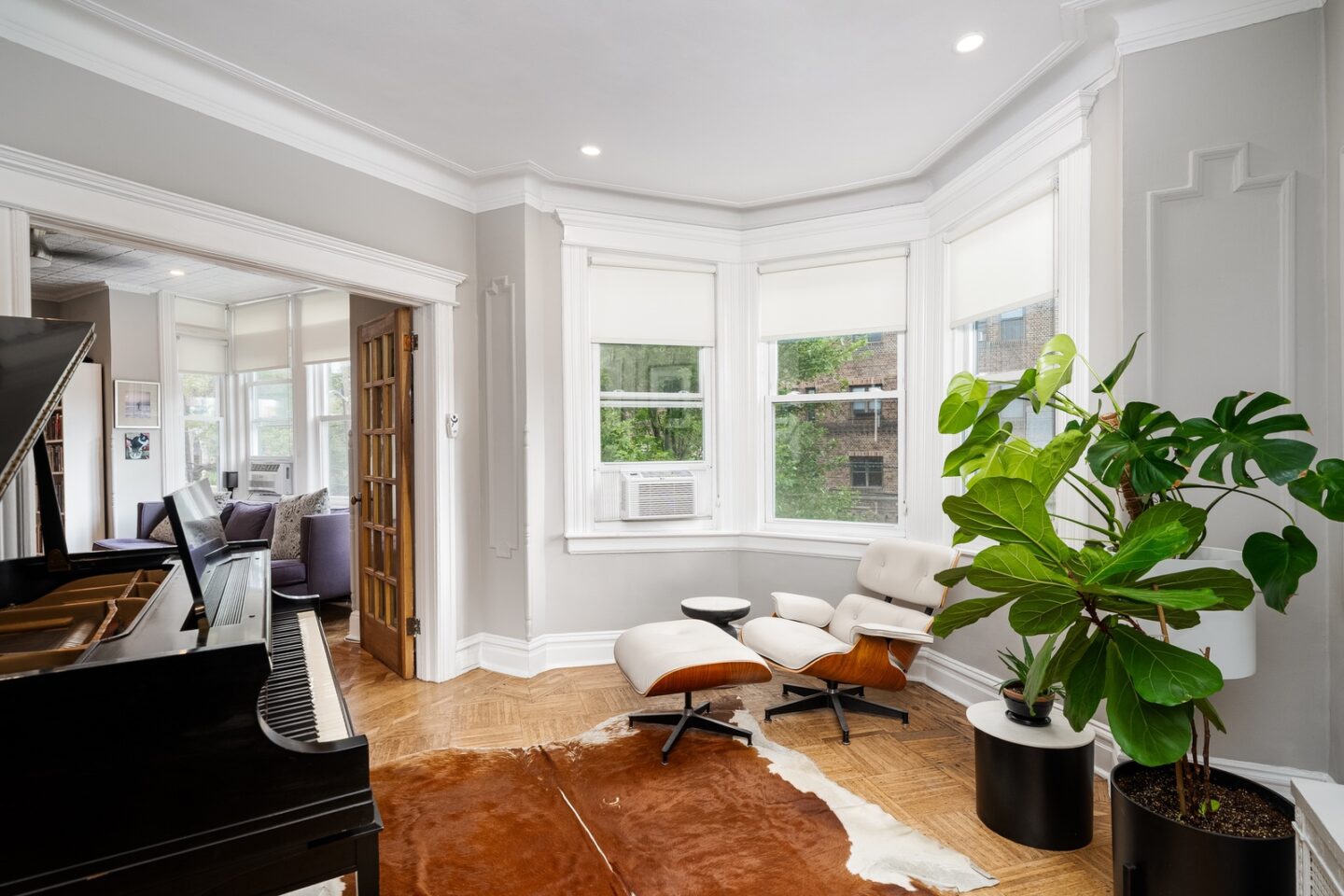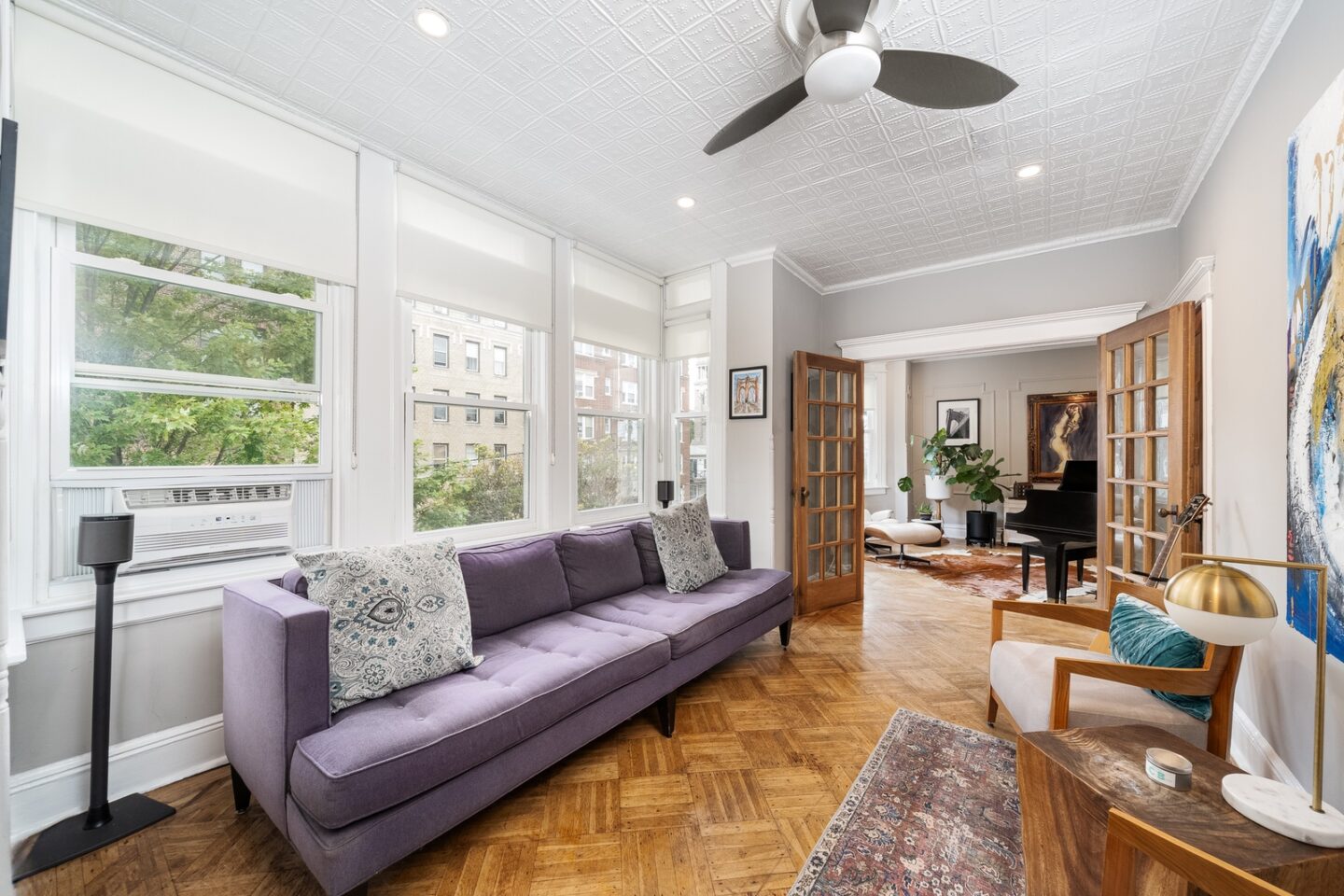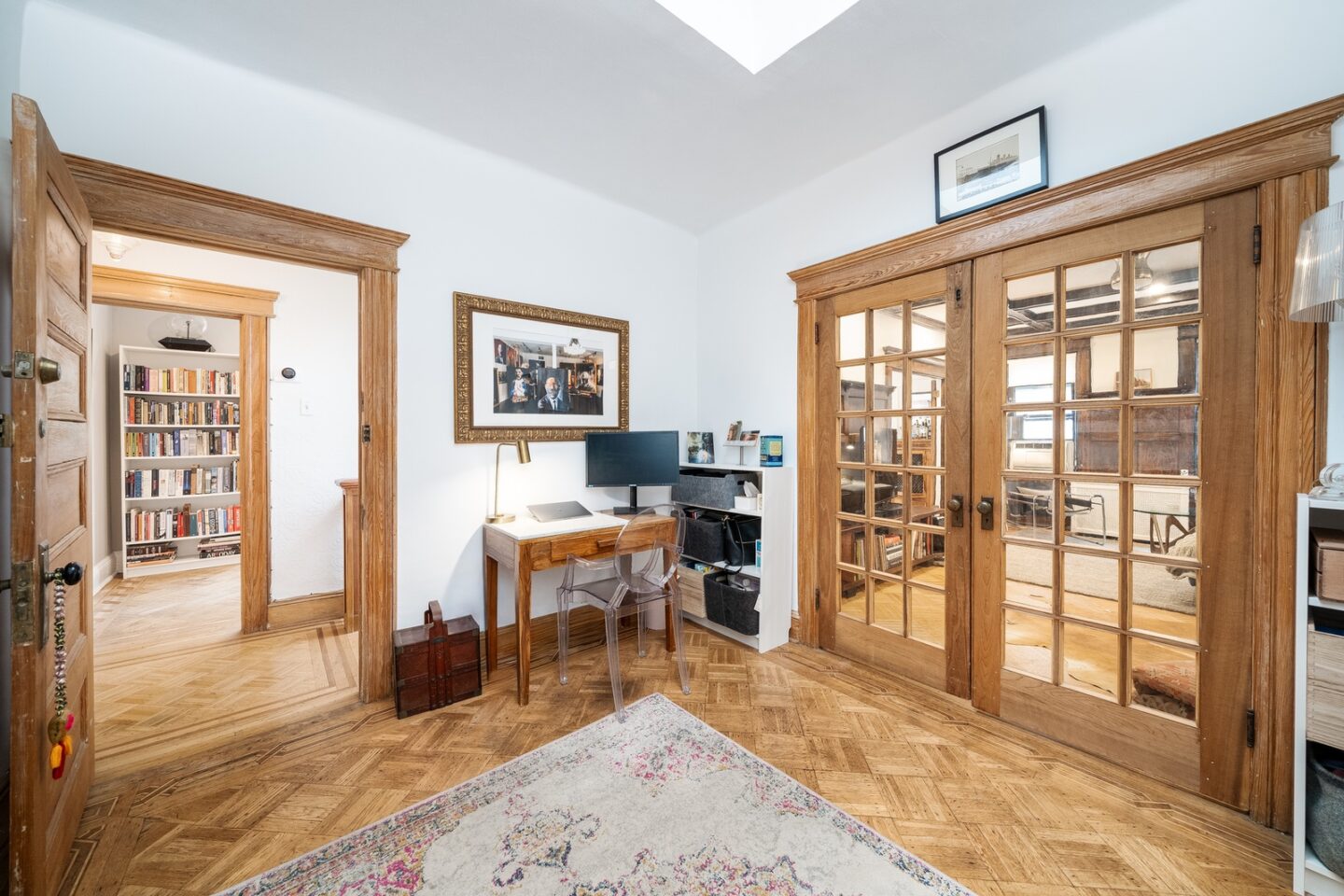 Built in the 1890s, this stunning property showcases period details throughout, starting with the welcoming porch where you can sit and unwind while watching the world go by. Greet guests in the renovated, formal foyer before guiding them up the impressive staircase to the main floor where natural light streams through the numerous skylights to illuminate the sprawling layout.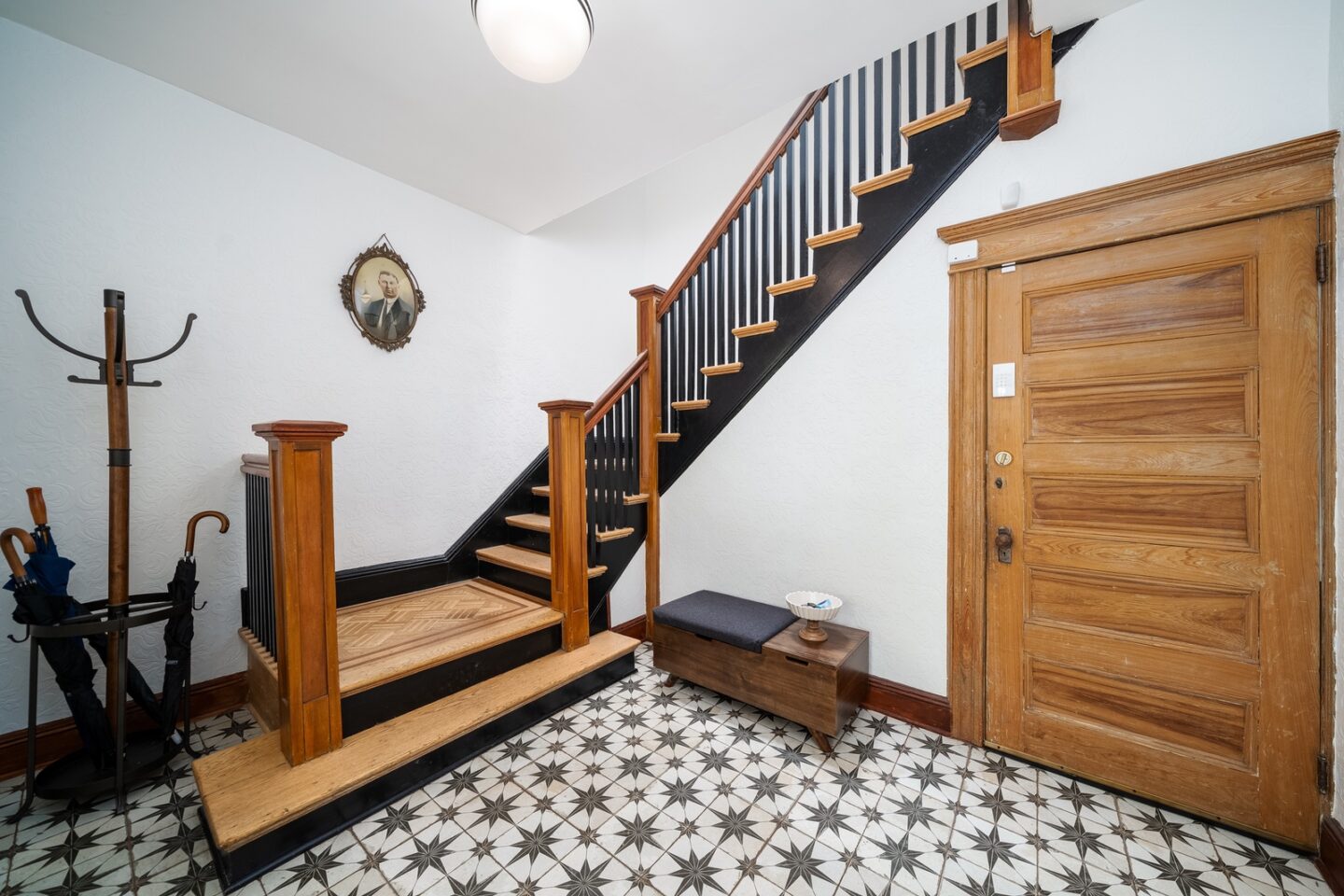 Prepare to be transported back to the charisma of yesteryear with this residence's carefully preserved woodwork. Handcrafted wooden paneled walls in the primary sitting room showcase historic craftsmanship while seamless original parquet floors and inlayed moldings throughout elevate the elegance of the home.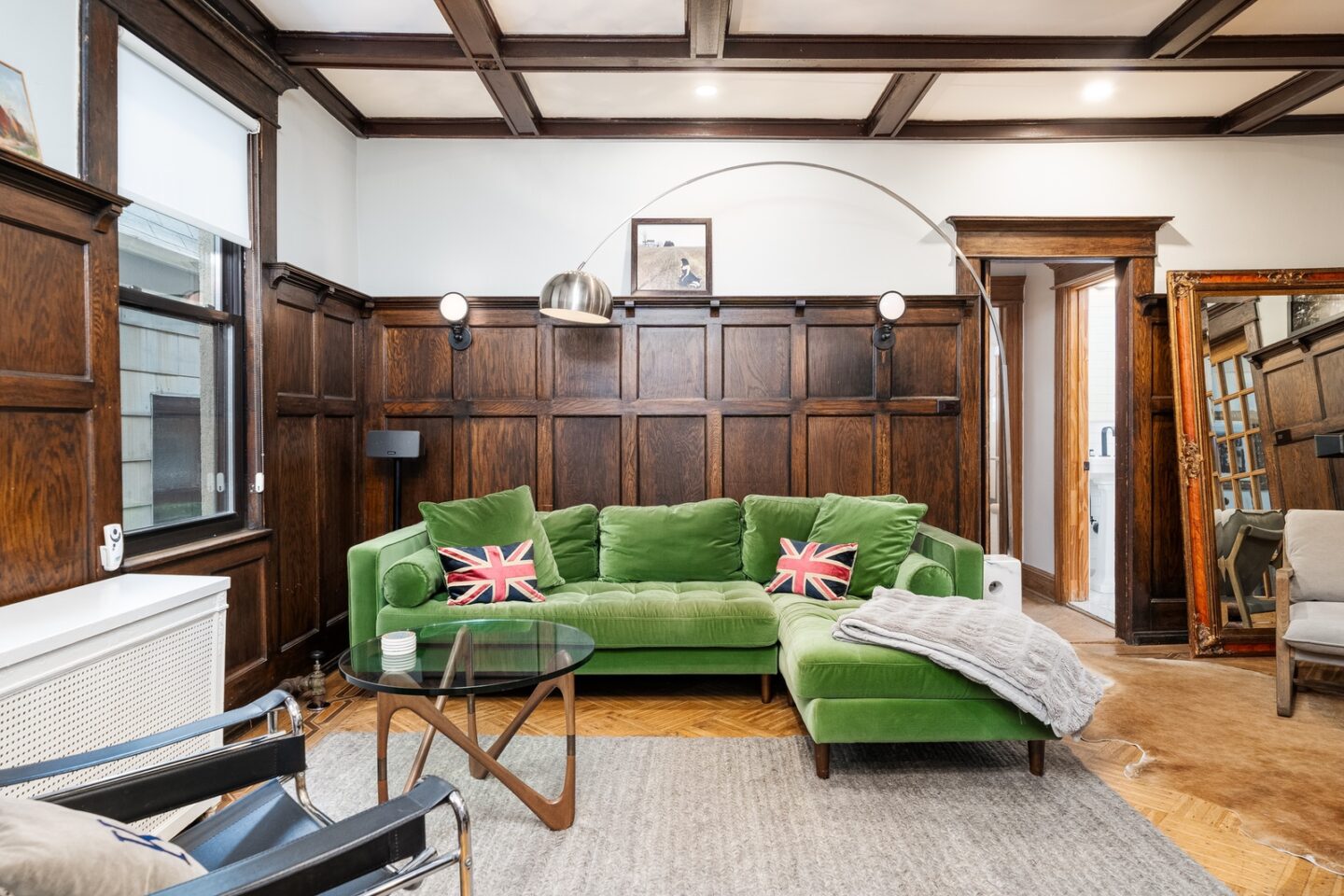 The tasteful updates throughout the charming residence effortlessly balance contemporary conveniences with the home's heritage. The renovated kitchen with breakfast bar and high-end appliances is enhanced by the custom cabinetry, tiled backsplash, and marble countertops. A flowing transition between the kitchen, sitting, and formal dining area provides the perfect layout for quiet evenings in or hosting gatherings.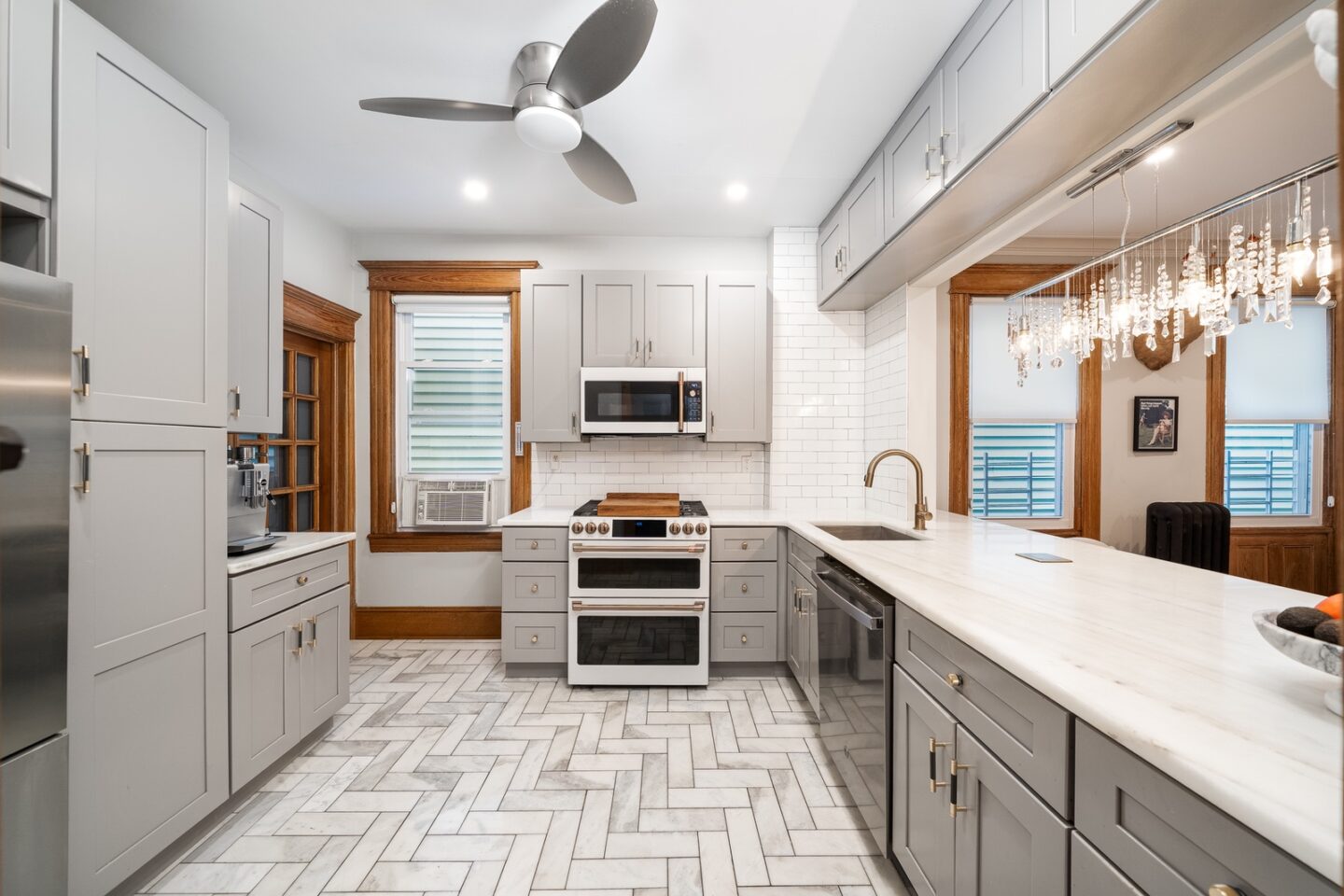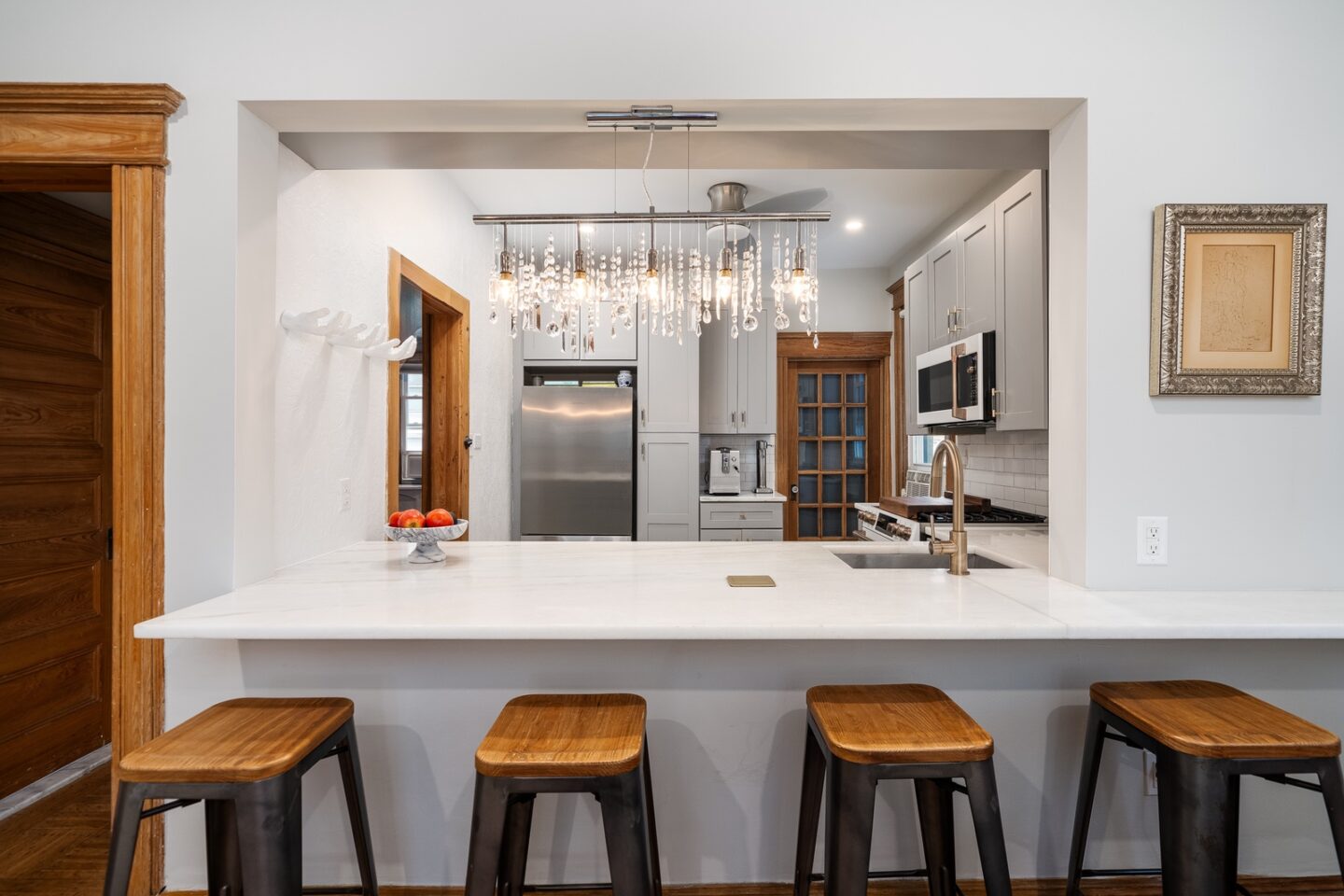 Each of the home's five bedrooms offer a tranquil retreat with large windows inviting natural light inside. The two, renovated full bathrooms ensure residents have the choice of a roomy, standing shower or tub-shower while the neutral tones of each bathroom complement the home's timeless appeal.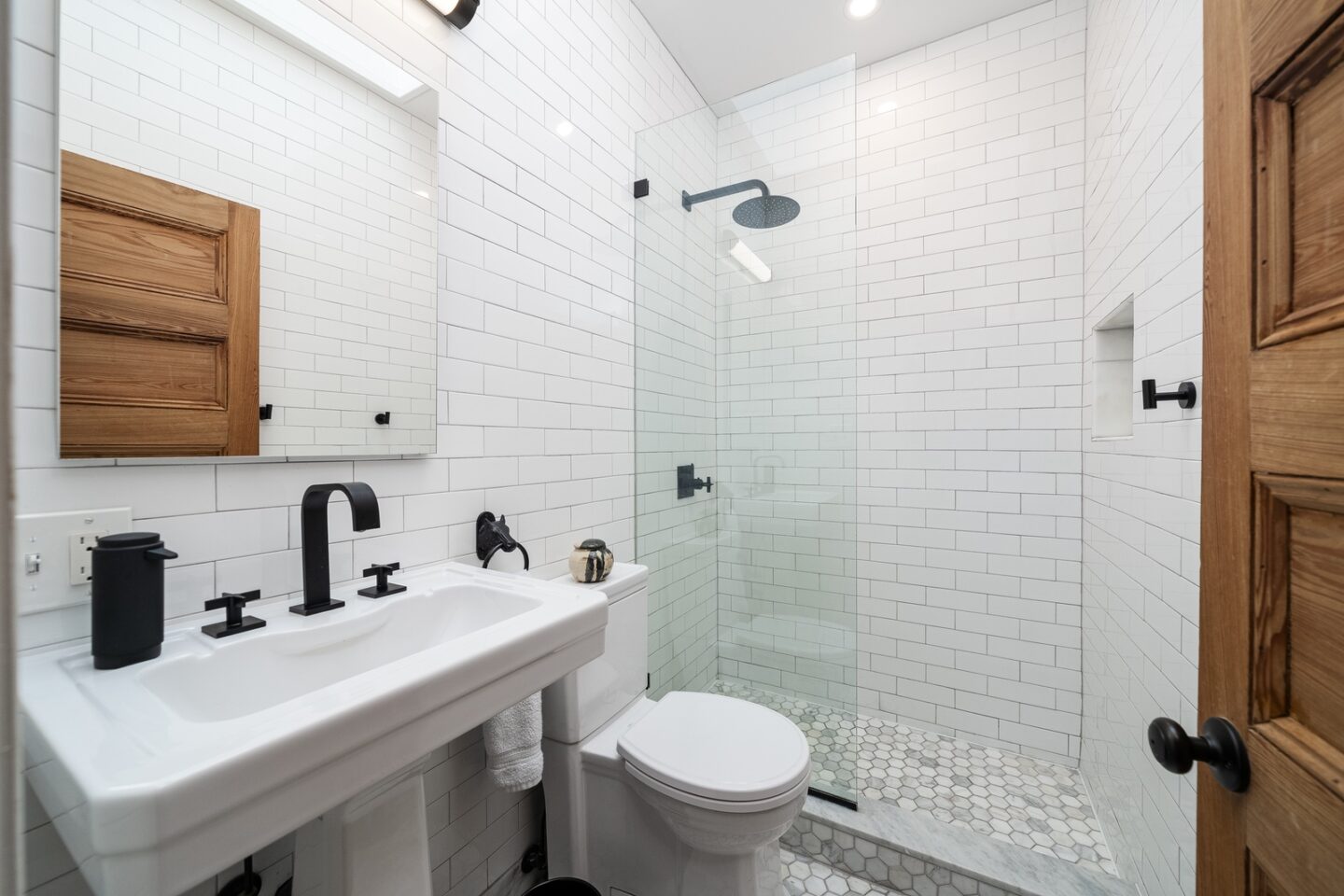 Being located in close proximity to the expansive Lincoln Park and its facilities, along with numerous schools, shops, and restaurants, ensures residents of 138 Kensington Avenue enjoy a convenient Jersey City lifestyle. The home's one deeded parking space provides peace of mind after a long day while the nearby Journal Square PATH ensures effortless commuting to NYC.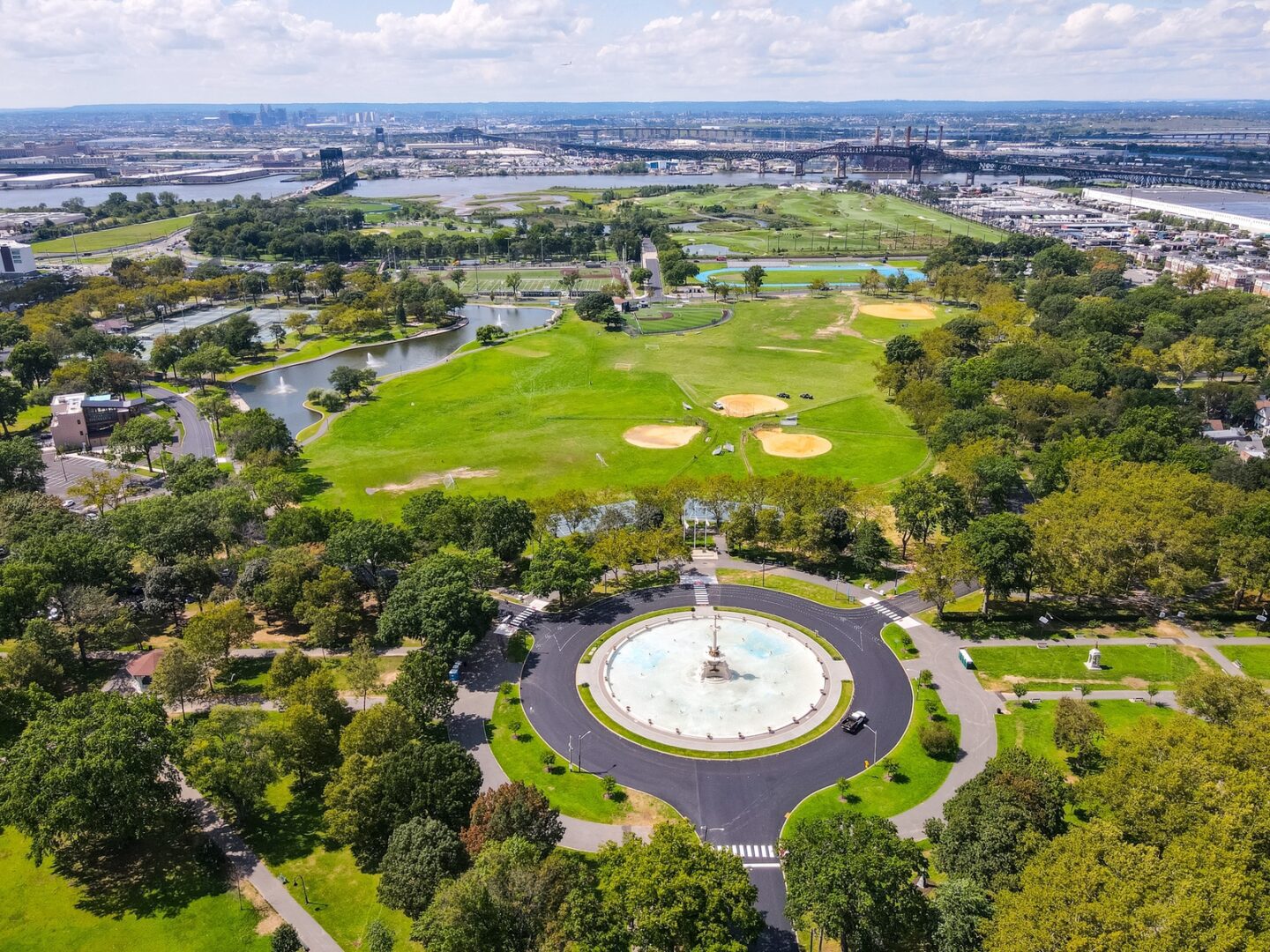 Historic properties offer residents a glimpse into the elegance of yesteryear and provide an extraordinary home full of character. However, without expert guidance it may sometimes feel challenging to imagine how a historic property's layout and features can fulfill contemporary living expectations. Historic property and condominium conversion specialist Michelle Mumoli of Compass draws upon her extensive expertise to present grandiose homes to the market and helps sellers and buyers envision the potential of each property.
With a background in arts and space planning, along with holding a CID interior planning designation, Michelle strives to craft a tailored design journey for her clients so their real estate visions become a reality. To achieve this, she leans upon her creative problem solving expertise to curate a seamless blend of artistry and function in each residence. Whether the property is a conversion, new-build, or preserved historic gem like 138 Kensington Avenue, Michelle's diligence and walk-throughs to explore each property's potential ensures her clients receive highly personalized assistance.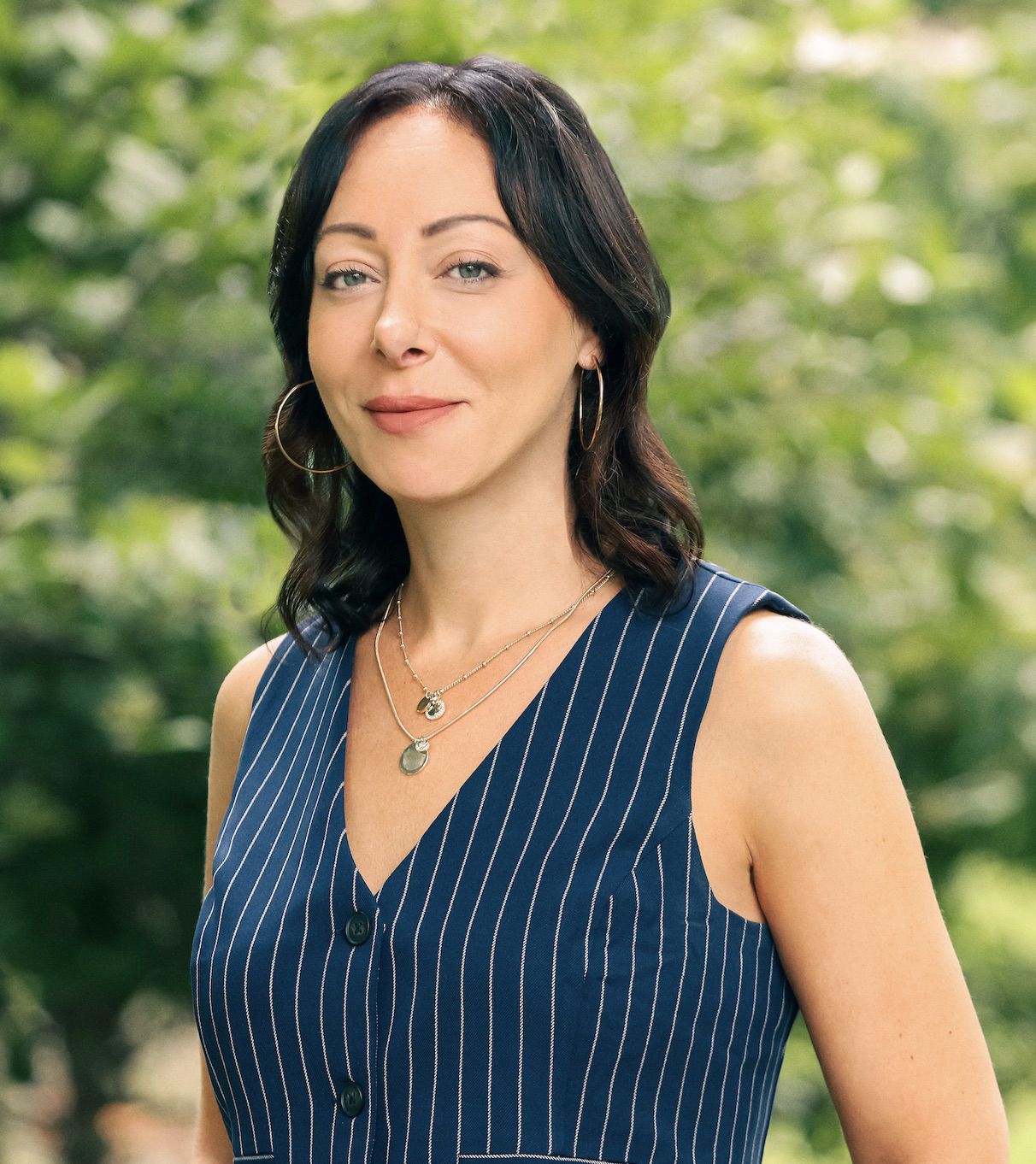 Michelle draws upon her experience in recognizing significant period details when supporting clients in the sale or purchase of a historic property so they are aware of the possibilities various features offer and how to best enhance them. With condominium conversions or new-builds, Michelle meticulous attention to detail assists in crafting highly desirable properties. She assists clients by providing guidance on optimizing layouts and finishes, as well as envisioning spaces from buyers' perspectives since today's buyers are searching for move-in ready spaces and embracing the minimal luxury trend.
To increase their chance of real estate success, sellers who collaborate with Michelle receive a dedicated marketing campaign to help present their property in its finest light. Michelle's critical eye for color suggestions, furniture rearrangements, fixture enhancements, and de-cluttering ensure the property looks its best when listed on the market. Additionally, Michelle endeavors to help buyers visualize living in the home through the placement of furniture, the potential for each room's space, and how various features can be incorporated into their dream home.
Michelle's in-depth experience in representing historic homes that are over 75-100 years old perfectly positions her to achieve optimal results for her clients. In addition to securing the sale of a rare, Victorian beauty in Lincoln Park and attaining a sale at $100,000 over the listing price for a spectacular Queen Ann-style historic home in Bergen-Lafayette, Michelle has continued to bolster her reputation for being Jersey City's go-to historic property and condominium conversation agent.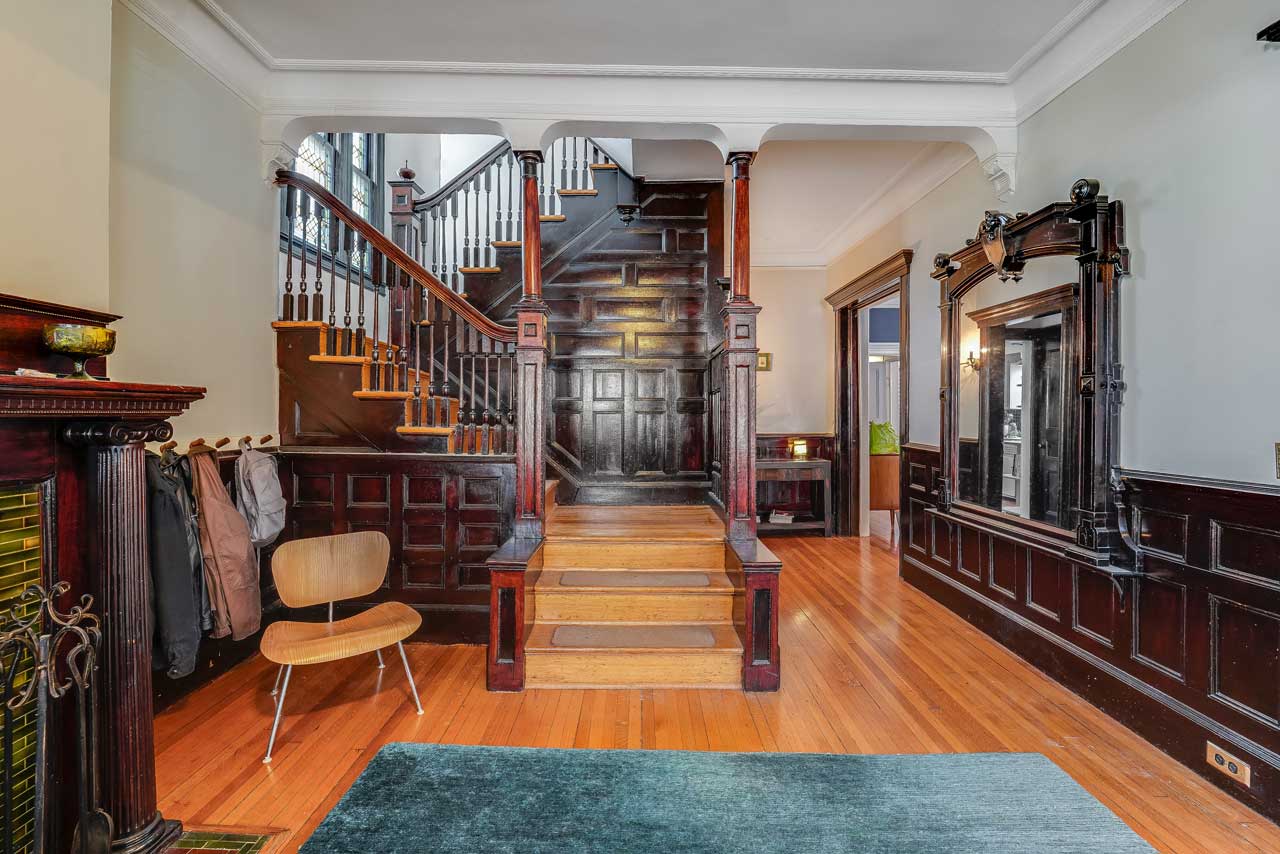 Her recent sale of Unit 2C at 205 10th Street for $875,000, $26,000 over the asking price of $849,000, in just five days of being on the market was the quickest and highest sale price for this line in the building's history. This success further highlights Michelle's innate ability to showcase homes in their best light to attract eager residents while exceeding clients' expectations.
For buyers currently searching for a historic gem in the Hoboken area, Michelle will soon be presenting the marvelous 315 Grand Street #4 to market. If you're looking for a more modern home that has benefited from Michelle's Midas touch on consulting on finishes, two brand-new condominiums at 102 Ege Avenue will soon be available to view. As part of The Home Edition team at Compass, Michelle will also soon be launching several rental buildings in Plainfield, Passaic, and Newark with Danoly Mathelier and Jason Tonge.
NJ native, 20 year resident of Jersey City, and NJCU alum, Michelle is well-positioned to support clients during their New Jersey real estate journey. She has achieved a remarkable $400 million in sales during her career, and has been a recipient of the NJAR Circle of Excellence from 2016 to present. With a focus on quality over quantity, her career highlights her utmost professionalism and ongoing dedication to serving her clients' needs.
Michelle's latest historic listing in Jersey City is overflowing with period features and situated in a highly-desirable location. For those searching for their dream, historic property 138 Kensington Avenue is now available.
For more information on pricing or to arrange a viewing of 138 Kensington Avenue, discover how Michelle Mumoli of Compass can help you with your real estate journey, please contact her on 973.454.3543 or [email protected].