Originally built in 1887, this recently renovated stone Victorian is located on 2.4 acres on a prominent street in Old Short Hills. The property includes the main home, cabana, and a detached four-car garage. The grounds are well maintained and feature stone terraces, a courtyard, and a fountain, as well as a tennis court and a swimming pool.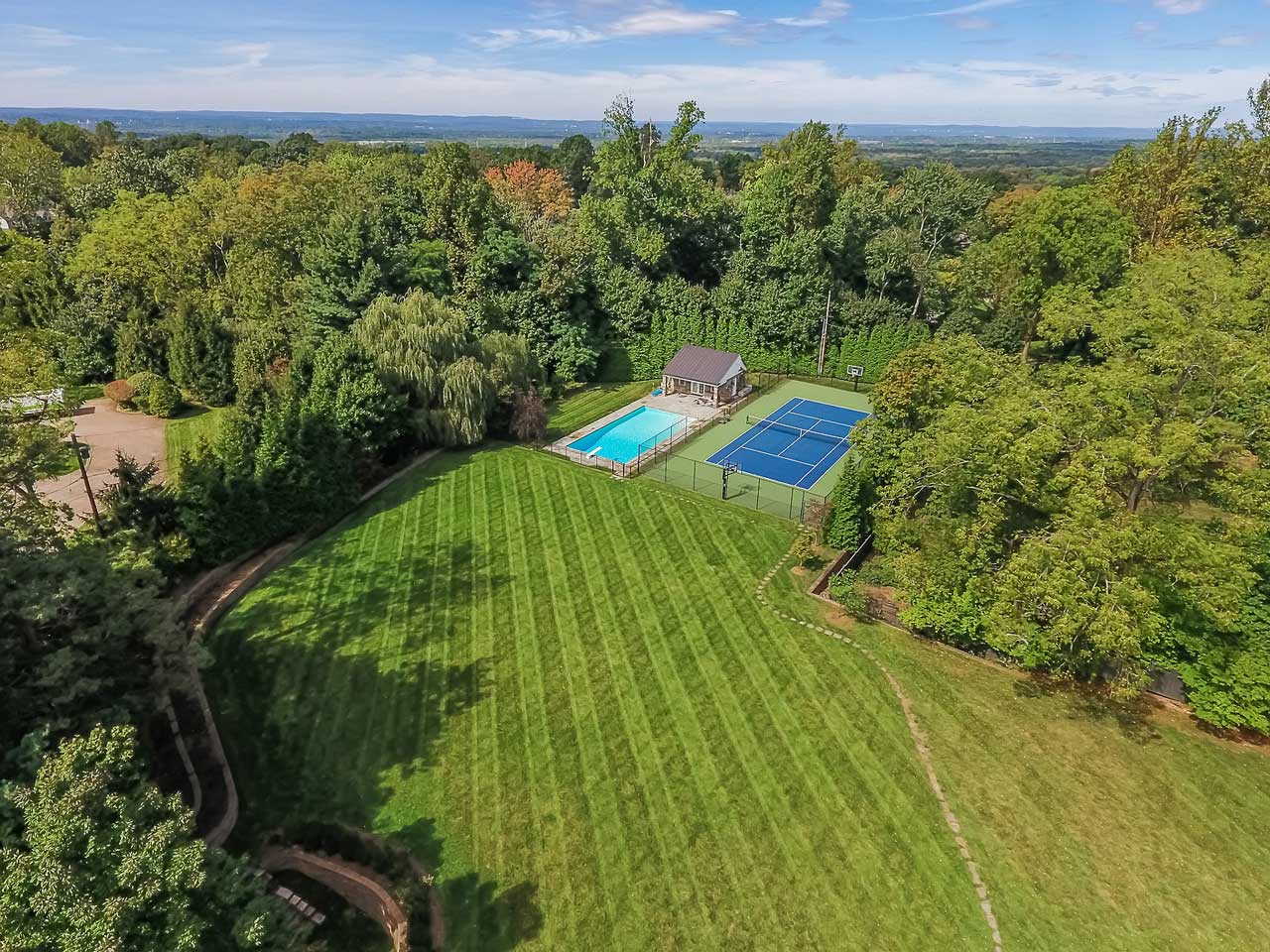 At 5,255 square feet, the home includes seven bedrooms and six bathrooms. The home also boasts detail of historic grandeur through intricate woodwork in the chestnut wainscoting and coffered ceilings throughout the home, as well as parquet chestnut flooring. The old Victorian has eight fireplaces with period mantels and high ceilings that give the historic spaces a lightness.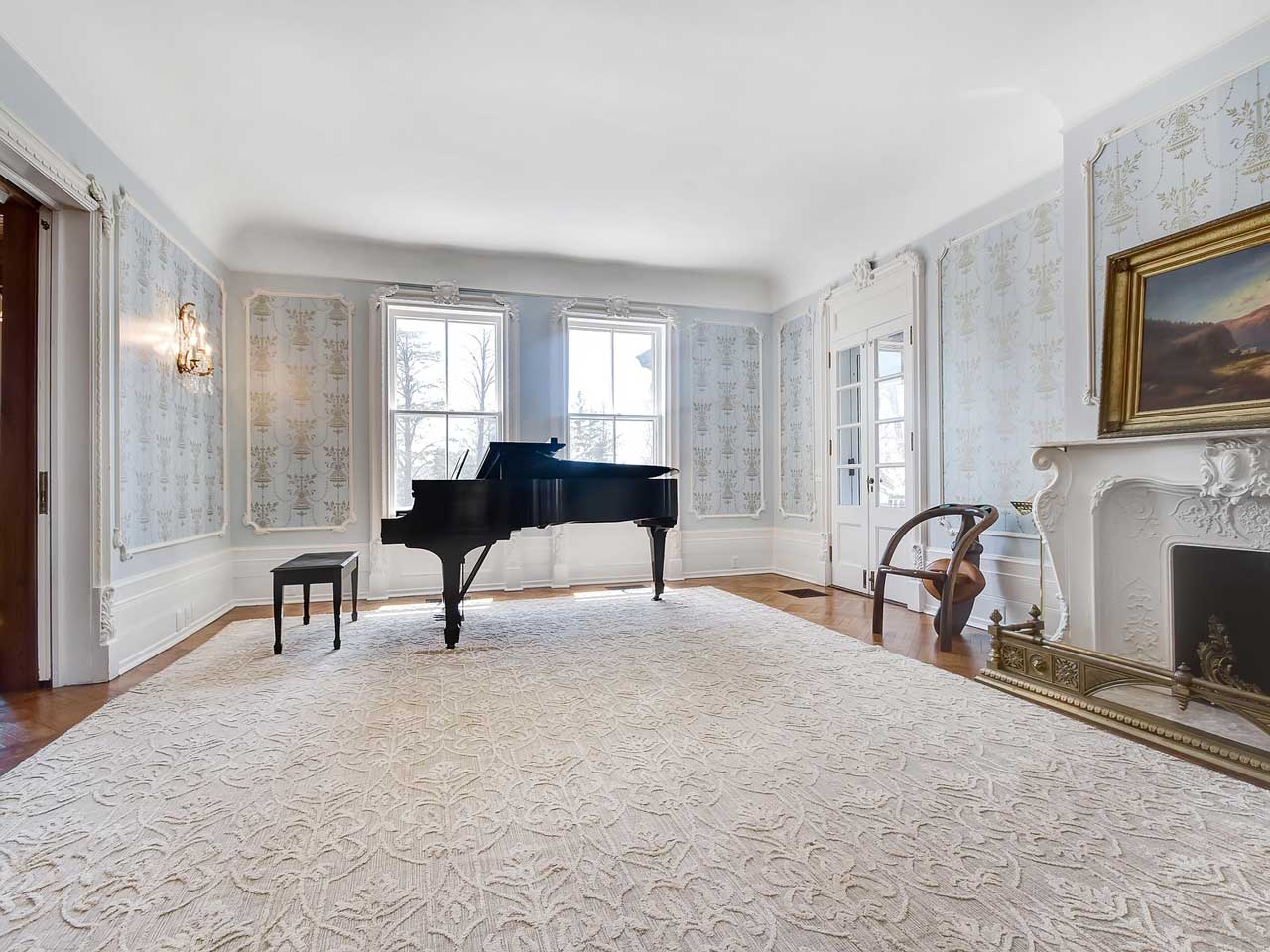 Newly restored, the home features all new bathrooms and new internet, heating, and phone systems.
The home's most unique feature is its squash court, located on the lower level, and built to World Squash Court Federal standards and includes stadium seating for spectators.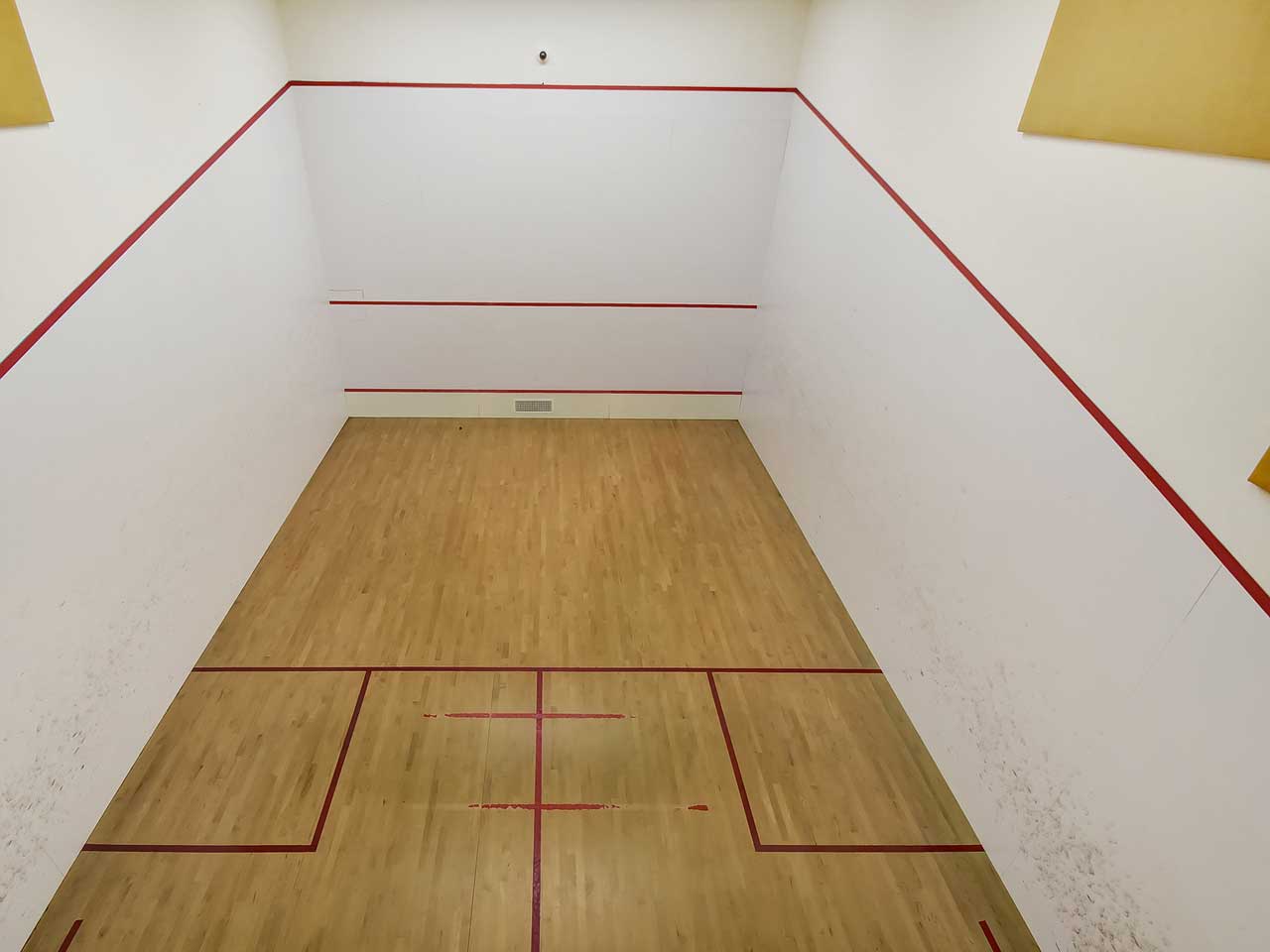 The covered porches along the perimeter of the home are significant, as they match the stone of the home and are overgrown with vines — creating a very beautiful space to entertain a group or relax alone.
The home, located at 85 Stewart Road, is asking $7,950,000.
Listing: 85 Stewart Road [Zillow]
Related: