Pennington's most historic and unique property, built in 1876 and completed in 1882, has come onto the market. Originally the town's railroad station, it's the only building in town listed on the National Registry of Historic Places.
A prime example of Victorian architecture, this sandstone block structure stands grand at three stories and is capped by a mansard roof. The wraparound awning, typical of railroad stations built in this time, and the detail at the roofline capture the era well.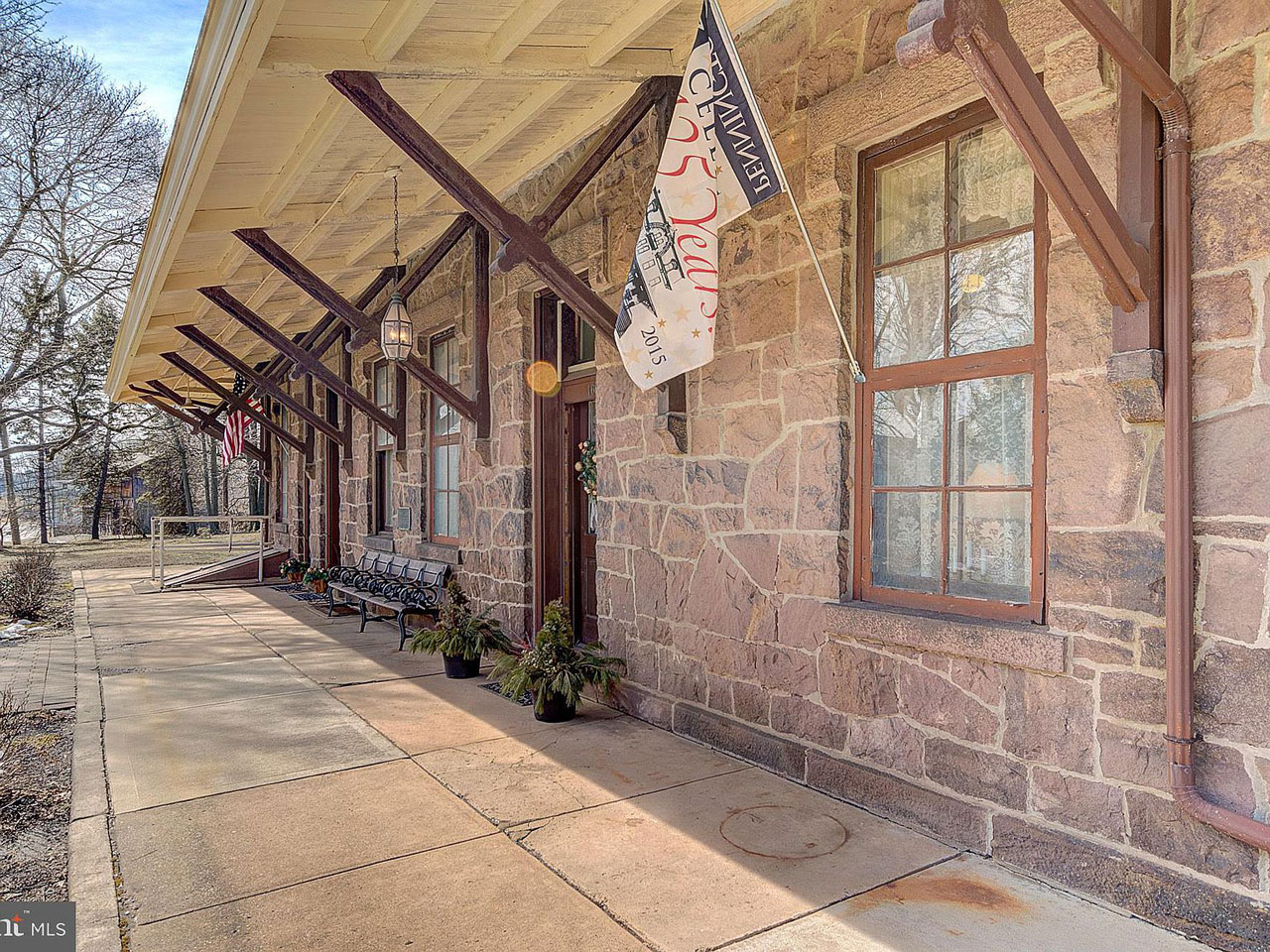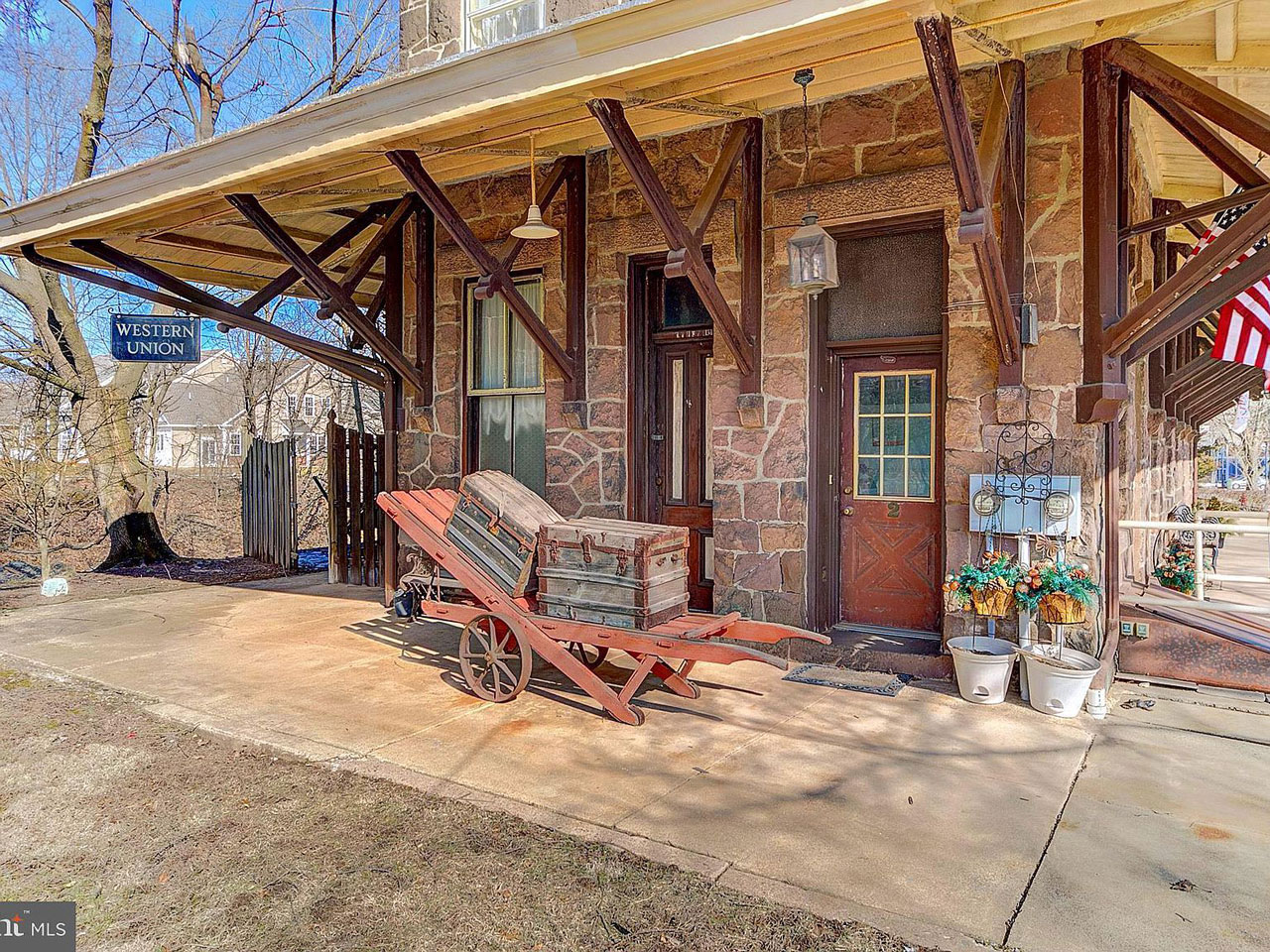 The first floor holds much of the building's original character through the high ceilings, original woodwork, arched openings, hardwood floors, and large windows. Charming details of the original station, surprisingly not dated by time, can be seen throughout this level as well.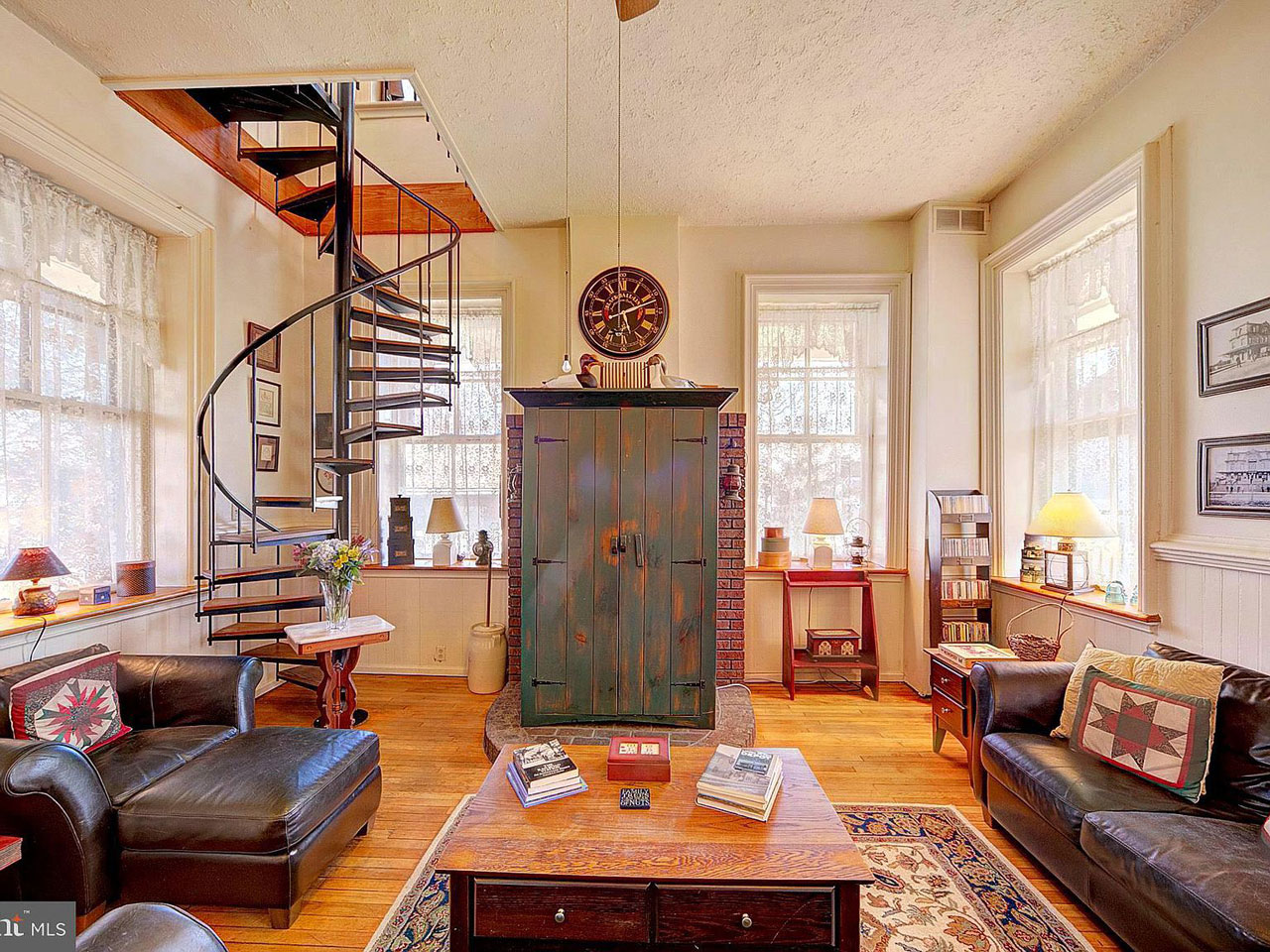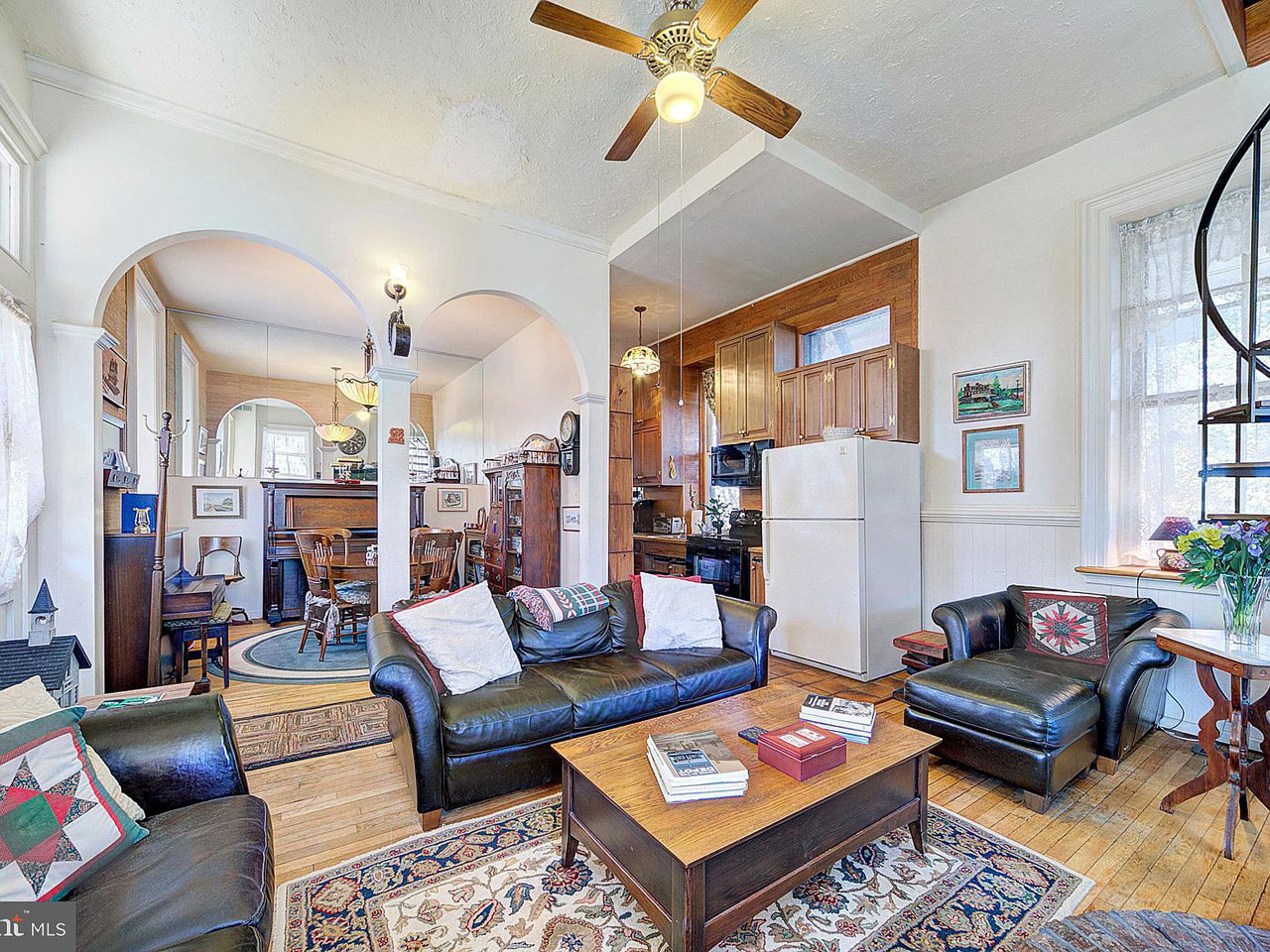 Access to the second floor is via a spiral staircase or traditional stairs. The second floor includes additional living space, bedrooms, one-and-a-half baths, and a second kitchen. Continuing on up, the third floor has a full bath, two bedrooms, and walk-up attic access. While the amount of space is great, the details that make the first floor so charming get lost the further you ascend.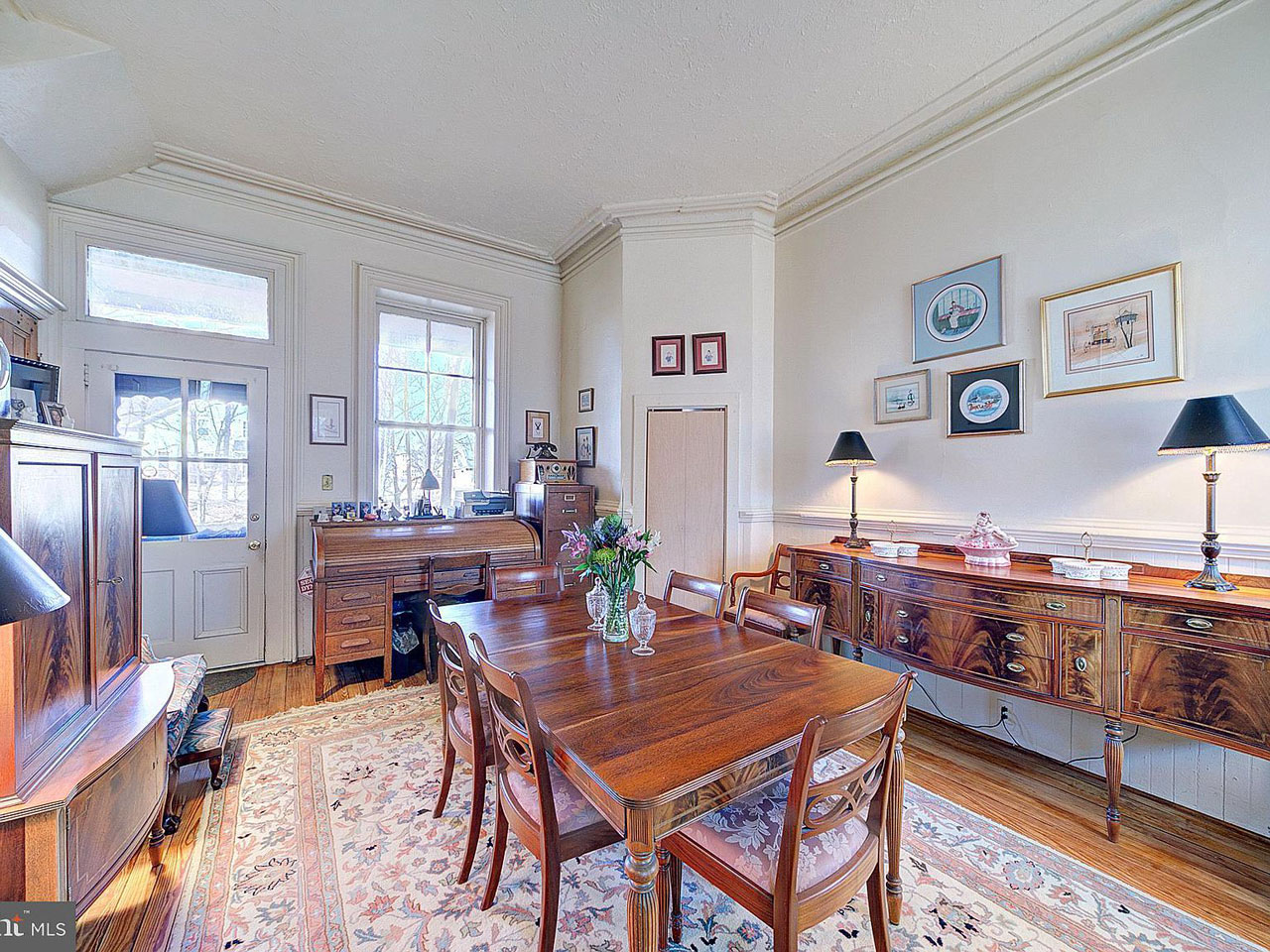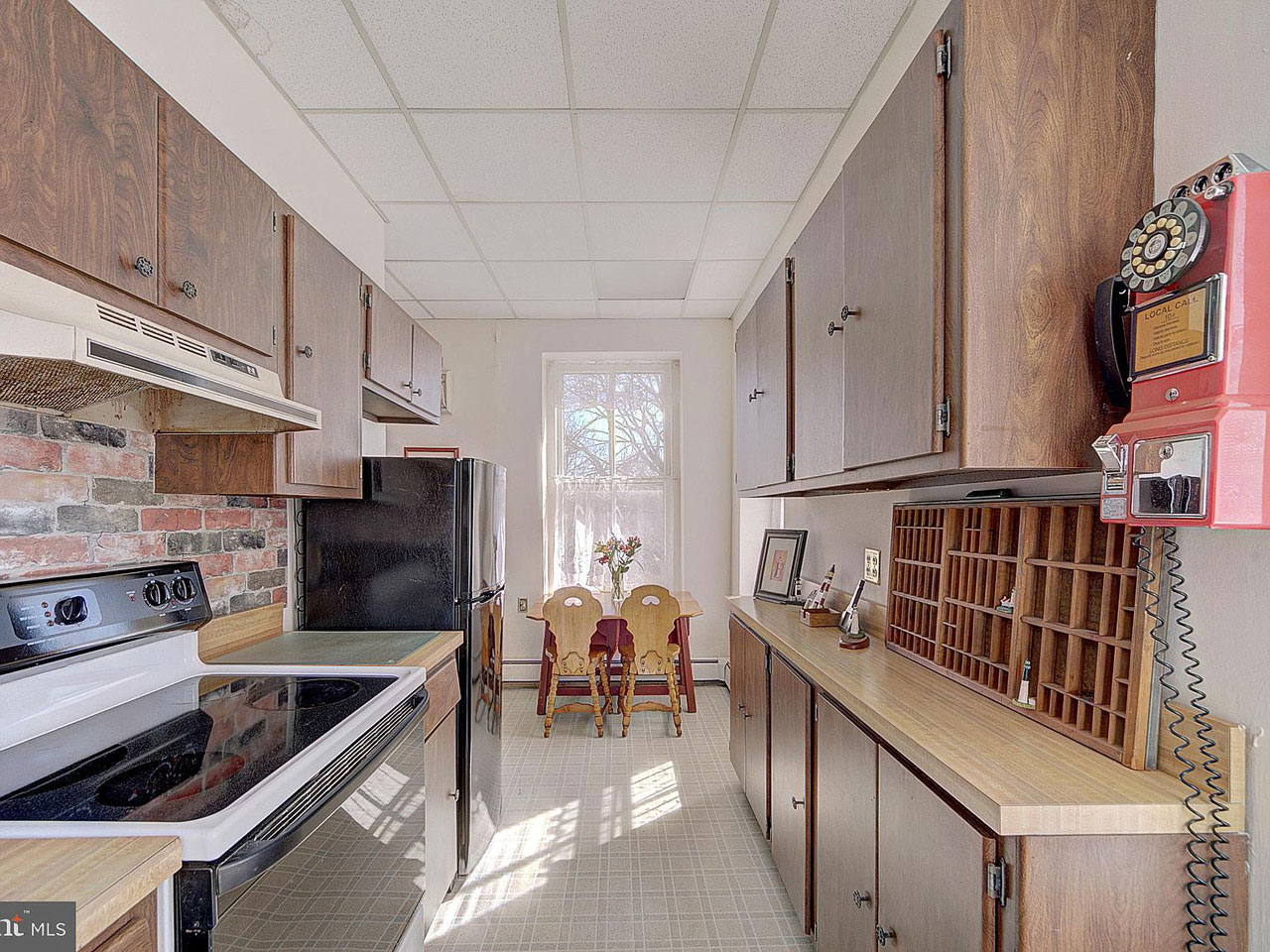 The property is occupied and being sold as a single residence, but it is deeded as two separate units. Totaling three bedrooms and two-and-a-half bathrooms, the 3,300-square-foot home provides numerous possibilities for prospective buyers.
The home, located at 16-18 Railroad Place, is asking $475,000.
Listing: 16-18 Railroad Place [Zillow]
Related: